Explainer videos are one of the best cost-effective tools you can use in your video marketing strategy. You probably know that. And you can be thinking about making your own animated video. Good decision! The thing is, competition is really tough out there: thousands of video production companies offer different competitive advantages, expertise, and services. And one question is: how can you know which one is the best fit for your business? In this article, we will provide you with valuable information so that you can pick out the best video animation production company that perfectly adapts to your needs. Let's start!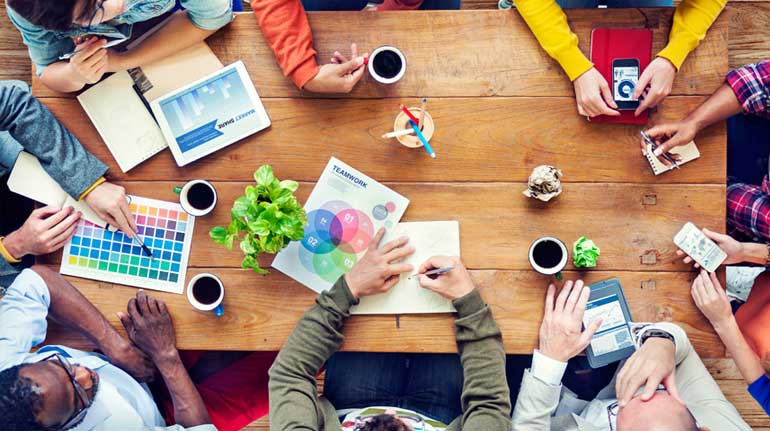 Picking Out The Best Video Animation Production Company
Video content provides you with a fantastic opportunity to connect with your target audience by using a cool and engaging format, that is also easily shareable and highly memorable. Marvelous! Among the wide variety of marketing videos, animated videos stand out as a highly profitable and effective alternative: they give you the chance to deliver your business idea in a fast, simple and direct way. And, what's better, they have the greatest ROI.
So, if you are considering making an explainer video, you'd better take some time to fully understand which factors you should bear in mind when picking out the video animation production company that will help you in this endeavor.

As you can imagine, there are many different factors that make the difference between a good and bad production company: expertise, quality of work, communication skills, good execution, customer satisfaction, and price are just some of them.  
By doing some general analysis, we can identify 5 key areas that you should observe when making this important decision:
Quality and expertise:

Analyze how the company works, which types of videos they have developed and if the animations they've previously made meet your needs.

Communication

: It's really important to find a vendor that fosters a smooth

communication flow

with their clients.

Customization

: Prioritize those companies that work with custom videos. This will make a big difference between

your video

and the others.

Feedback

: Take some time to evaluate the feedback and reviews from third parties. This will give you an idea of how the company works.

Price

: Depending on your budget, you could choose to work with a company that only produces template videos, or with a company that develops

custom animated videos.

There is a huge difference between them, so make the decision wisely.

The Best 10 Animation Production Companies
So, now that you know the basic information to get to the right decision, let's review some of the best animation production companies you can find in the market. We have included those who make outstanding animated videos, but also some other explainer video types too. These are our top 10!
Yum Yum Videos
Epipheo Studios
Sandwich Video
Demo Duck
Thinkmojo
Explanify
Switch Video
Grumo Media
Wyzowl
Blink Tower
Does it ring a bell? Yes. It's us, indeed 🙂 Modesty aside, we think we're one of the best video production companies out there. And we have some solid arguments to back that up:
We focus on

customizing every video

we develop, to meet our client's needs.

We have one of the

best qualities

in the market.

We assure the

best price-quality guarantee.

We ensure a

superior video production process

.

We provide our clients with an

integrated video marketing strategy

that can optimize their results and take their business to the next level. 
Over many years, we have worked for many different companies from many industries, and from over 20 different countries. No matter their size, we helped them get the explainer video they were expecting to enhance their marketing strategy and get amazing results. Just to name a few, we worked for Wal-Mart, Docusign, Fox, Red Bull and McKesson.
As an example, this is a video we developed for Docusign. Check how cool it is!
Also, watch this customer testimonial that will give you the big picture on how we work:
#2. Epipheo Studios
One of the oldest explainer video production companies in the market and also one of the first explainer video studios. They manage the overall production process, from working on the proposal, to crafting the script, developing the idea and producing the video. Their storytelling teams are made up of balanced parts of creativity and logistics. As a remarkable strength, they own a highly talented team of professionals.
#3. Sandwich Video
If you want to make a Live Action video, this company makes really good ones. The scripts are very funny and enticing. Just like most of the video production companies, this studio handles the whole process, including the distribution of the video (they manage different promotional tools, like social content, TV/web and PR).
#4. Demo Duck
Their videos are great quality. Making a good script is a priority for them: they think it's the most important element of the video production process (just like we do!). To get inspiration, they watch videos and also work with a team of illustrators and producers to brainstorm and generate new ideas.
#5. Thinkmojo
Thinkmojo works with great quality too. They not only develop explainer and product videos, but also produce a wide range of other videos, such as editorials, educational videos, personalized videos, ads, and more. They work with startups but also with well-established companies.
#6. Explainify
To express the spirit of this company, they just simply formulate some basic concepts with which they feel represented by: low quality videos are not a good value, storytelling can change the world, life is too short for long stories, one-size-fits-all-videos damage brands. They also believe in making the complex simple. So all these values talk, in a way, about how good their work is.
#7. Switch Video
The focus of this company are animated, whiteboard and motion graphics videos. Their work is based on 3 important promises: to set reasonable timelines and accomplish them; to make the client informed across the whole video production process, and to complete every aspect of the job to prevent the client from having to ask twice.
#8. Grumo Media
This company's main focus is working with startups specifically. As they state: ""we have a special passion for startups". But, despite this fact, they have also worked for multinational companies too. Their videos also aim at being succinct, fun and engaging.
#9. Wyzowl
This studio develops animated marketing videos, but also mobile app demo videos, web app demo videos, and pre-roll videos. They guarantee fixed price and turnaround times. They also work with a step-by-step process in order to meet the goals, compile the client's feedback in each stage, and make periodical revisions to minimize adjustments that could extend the timing.
#10. Blink Tower
This company also works with any type of business: small, medium, big, and even non-profits. They think that the substance is always more important than the style. Or, in other words, that the script is a very important element in the production process. To search for inspiration, they just watch any video that makes them laugh.
So, here you have our top 10 explainer video production companies: those that have a solid background,  prominent expertise, a talented team, and a superb portfolio behind them.
In our specific case, at Yum Yum, we always focus on meeting our client's needs, regardless of the type of company they have, the product they offer, the marketing goals they pursue, or the target audience they aim for. We work with the most complex industries and abstract concepts too! We're convinced that, in order to make a premium video, keeping an eye on the details in each stage of the production process is a must. We always work with commitment, dedication, and care, and we're always open to listening to our customer's feedback through the different phases. We love seeing them fully satisfied at the end of the journey!
In this video, you can get the big picture of our video process and see how easy it is to make a video with us!
Remember that, if you need to develop any type of explainer video, whether it is animated or not, you can drop us a line and we'll be glad to help!
Summary
Explainer video production has its distinctive features and just like anything that has to be done really well, it demands a good mix of expertise, dedication, focus, and a talented team behind it. In these paragraphs, you have learned some key tips to compare some of the best video production companies that can adapt to your specific needs. This top 10 list definitely gathers the most professional and skilled studios in explainer video production!
Finally, take a look at the explainer video production process so you can fully understand what each phase implies. This way you will be ready to start working on your brand new explainer video right away! 😉