In today's world, having an online presence is crucial for businesses of all industries. Yes, that includes the healthcare industry as well! And a great way to start establishing that presence is through the use of healthcare advertising.
However, I know it can be difficult to know exactly how to make ads that are both empathetic to your patient's needs and successful at marketing your business. It feels like quite a challenge if you're not an advertising expert!
That's why, in this article, I've compiled 20 of the best healthcare ads that can inspire your next piece. There's a mix of videos and images, so whatever you have in mind, I've got you covered 😉.
Now, without further ado, let's jump right in.
The Best Video Healthcare Advertising Examples
It's no secret that video content marketing has taken the world by storm, so let's start this article with 10 awesome examples of video health ads that'll teach you how to do it right.
1. UpCell Healthcare Ad – Thermo Fisher
.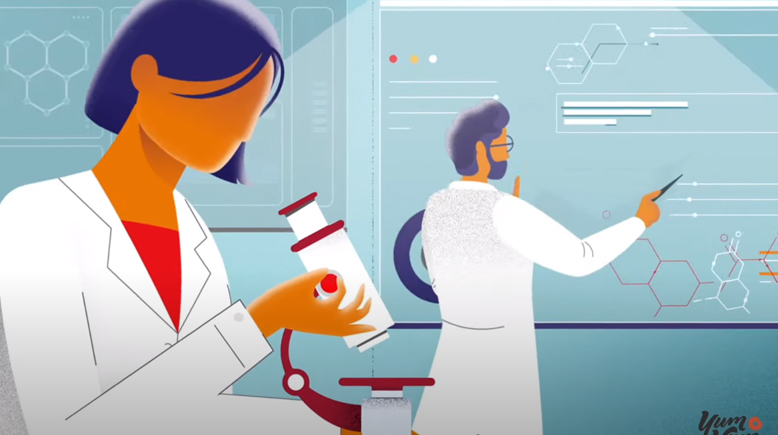 (Created by Yum Yum Videos)
When it's time to introduce your new offering to the market, a health product advertisement can be your greatest ally. Using video animation is a great way to show off your value proposition to your prospective customers and explain exactly how it gets the job done.
This is clearly demonstrated in Thermo Fisher's decision to use animation to easily showcase how their product related to cell cultures works, which would've been no easy feat with other video styles! Additionally, since the ad is aimed at other healthcare professionals and not patients, the use of complex medical terminology is a positive feature worth remarking on.
2. Sanford Health – Advertising in Healthcare
.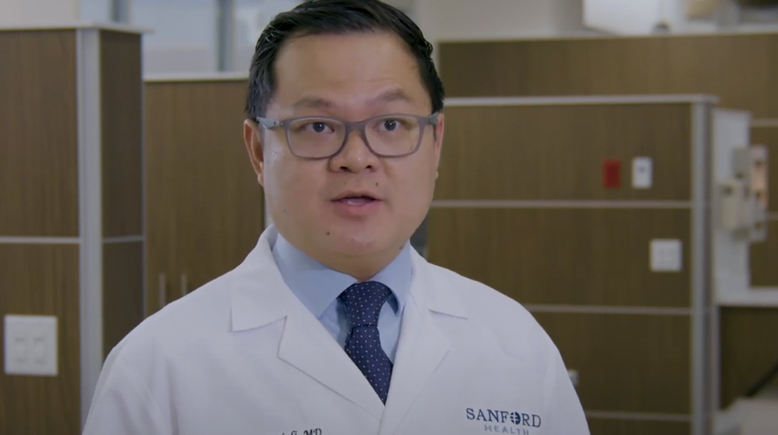 A video healthcare ad is the best way to make people acquainted with your place of work and help increase patient trust. So, take full advantage of the medium to show current and prospective patients what your facilities look like and what they can expect from you.
In this piece, we get a full tour of Sanford's new Cancer Center, and while there are also clips of doctors talking about the benefits of this new state-of-the-art facility, the images of the building are the main protagonists. This way, the viewer can get a comprehensive picture of the center's services.
3. MoreRTs – Healthcare Ad
.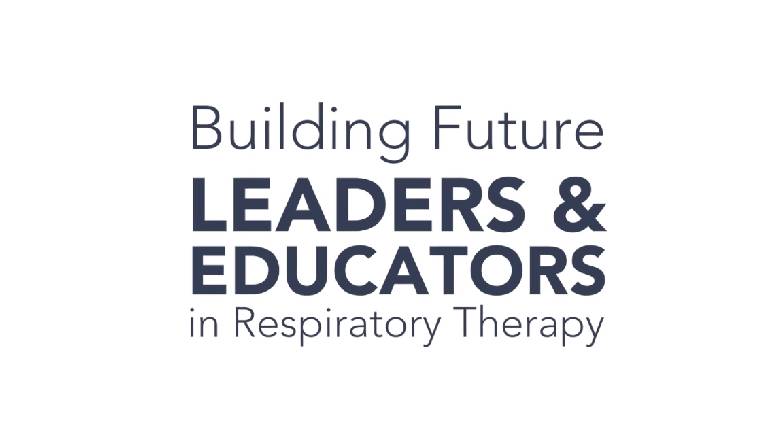 Healthcare advertising isn't always about medical products or services. If you're a healthcare or medical educator, these videos represent a great opportunity to connect with potential students and colleagues. To add a touch of authenticity and reliability, you can even ask a few coworkers or past students to talk about their positive experiences with the discipline.
What I particularly like about this health ad by MoreRTs is how they combine clips of experienced respiratory educators with testimonies of people newer to the field, both sharing their stories and explaining why this career path is fulfilling for them. 
4. Introducing Signatera – Natera
.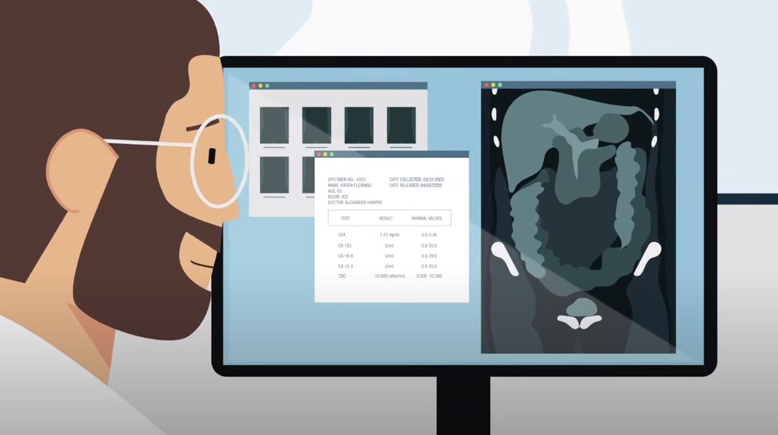 (Created by Yum Yum Videos)
A key characteristic of healthcare advertising is that it must touch on sensitive topics with empathy and care. Additionally, the complex terminology associated with healthcare makes conveying a tactful message even harder.
Natera has chosen to go for an animated explainer video that combines relatable animated characters with storytelling to respectfully approach a subject matter as delicate as cancer, while also explaining in simple terms the benefits their service has for patients who have suffered from it.
5. Digital Headache – Vanquish
.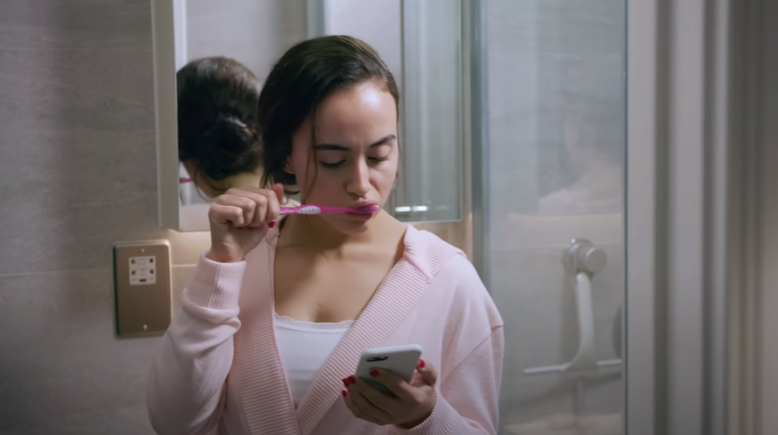 Speaking of health product advertisements, using humor in your product ads is a great resource to make your business more memorable and increase brand awareness. As long as the subject matter allows it, an informal and relatable tone can make your ad stand out from the competition.
Another aspect that makes this ad really impressive is that it's able to send a strong and relatable message in less than 30 seconds. The visual and auditory stimuli play a key role here, making viewers feel what the ad is talking about. Provoking such responses is always something to strive for with your healthcare advertising.
6. Sutter Health – Advertising in Healthcare
.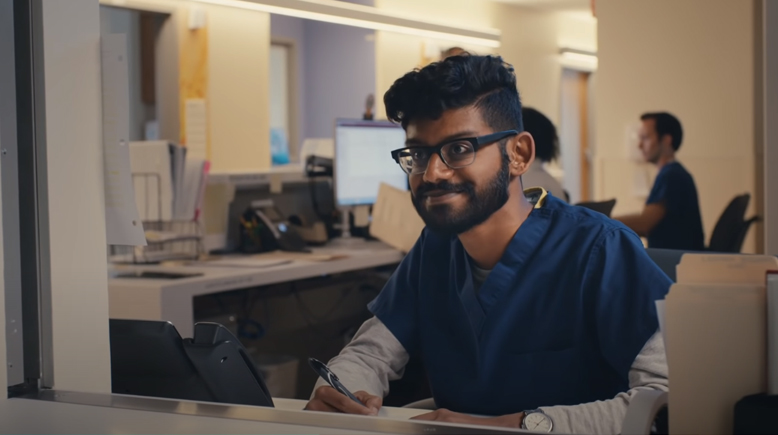 As I've just mentioned, evoking emotions is really useful when it comes to connecting with your patients and increasing their trust in your company. That's why showing your human side and encouraging viewers to get to know you and your staff is paramount to cultivating lasting relationships. This can also help make patients realize that their health issues aren't just business to you.
In the case of Sutter Health, featuring their staff and pictures of real patients who were helped by organ transplants in their health ad was a very good choice. A caring and emotional speech is great, but pairing it with real-life scenarios takes it the extra mile and makes it more authentic.
7. Psych2Go –  Healthcare Advertising
.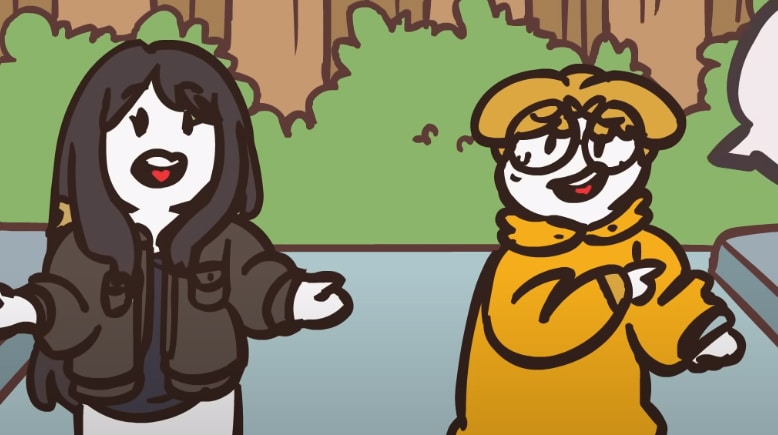 Delivering valuable content to your audience is crucial to positive engagement and building authority online. If you empower your patients by providing them with necessary information about their ailments, they'll feel more comfortable with you and are more likely to choose you over other healthcare providers.
Once more, we can see how the use of relatable, animated content is a great choice to illustrate what people suffering from anxiety go through in a tactful and empathetic manner. Having a mental health issue is hard enough, so reassuring and validating patients about their experiences and letting them know someone understands them is really important.
8. McKesson – Healthcare Advertisement
.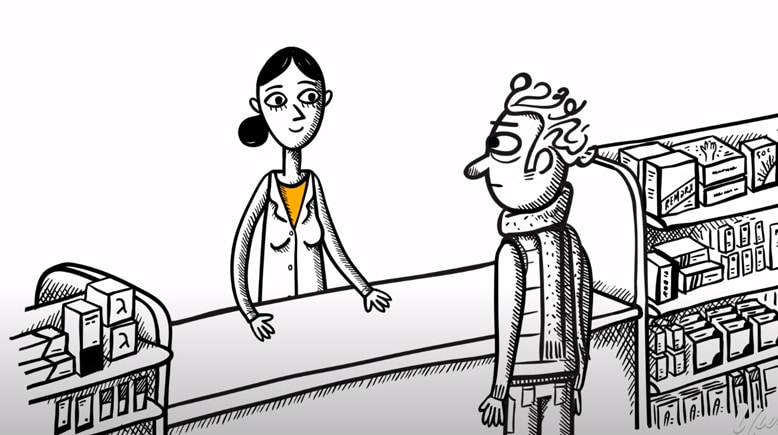 Are you hosting a conference or seminar, and need to get the word out? Then a video ad can be your best friend and give you a hand with that! In addition to promoting your next conference, it can position your business as a leading expert in your field by demonstrating your authority and expertise.
Pay attention to how this example not only advertises McKesson's next conference but also describes to its viewers the future benefits they'll get from attending. Conveying such a detailed message is possible thanks to the use of the whiteboard animation style, which I highly recommend if you need to deliver a lot of precise information since it helps viewers follow the explanation easily without making the video sound like a boring lecture.
9. Cigna – Advertising in Healthcare
.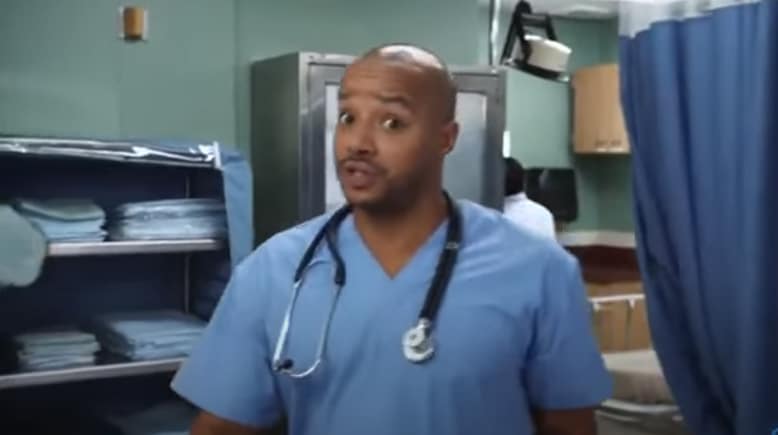 Healthcare advertising can be incredible at spreading awareness about certain conditions or treatments. Thanks to their visual nature, the videos can have an incredibly wide reach amongst the general population, which is why they're more effective than other, more traditional methods of raising awareness about health topics.
Of course, not everyone has the budget to hire a team of well-known TV doctors to participate in their ad, but you can still follow Cigna's lead and opt for a non-traditional or humorous approach to increase visibility about your subject matter.
10. Psych Hub – Health Advertising
.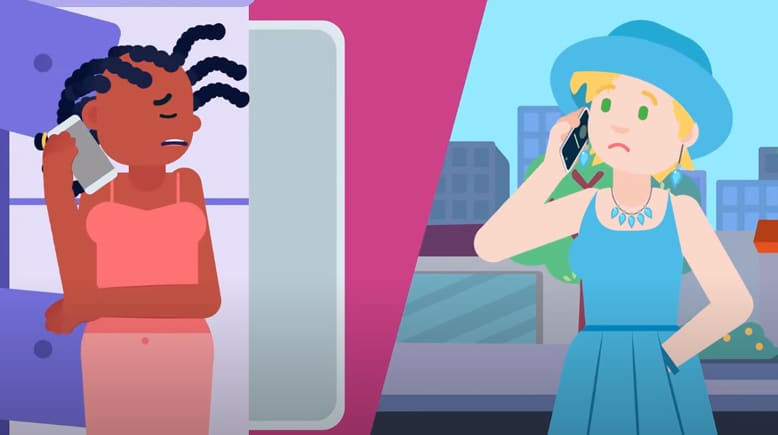 As you've probably realized by now, healthcare advertising isn't just about selling your products and getting new patients. In fact, health ads can be a great resource for your viewers and the general public, not just by spreading awareness but also by busting health myths that do more harm than good.
Pairing the facts with proven statistics and research is key to giving credibility to this video. So, if you want to make a similar animated health ad disproving common myths, make sure to emphasize the hard data and numbers that back up your claims.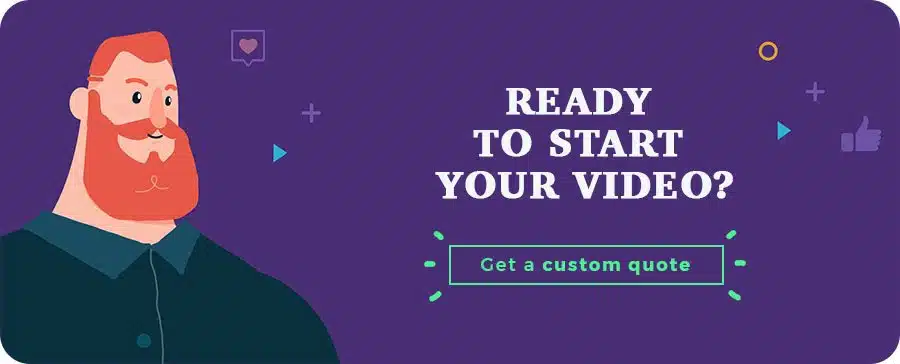 The Best Image Healthcare Advertising Examples
Now that we're done with video, let's go over some amazing examples of image healthcare advertising!
1. WHO – Advertising in Healthcare
Flyers are one of your strongest tools to spread awareness about health conditions since they can be shared on most online platforms with little to no constraints. Especially when it comes to detecting diseases with overt physical symptoms, a flyer detailing what to look out for can be incredibly useful for patients.
Aside from the illustrations (which are simple yet great resources to quickly explain what to look for) pay attention to this image's text. In just 5 isolated words, the flyer delivers a strong and powerful message about breast cancer treatment and prevention.
2. National Jewish Health –  Healthcare Advertising
Testimonial health ads are another go-to resource for building brand trust. They're proof of your good work and the positive experiences former patients have had with you, and if that wasn't enough, they're also amazing at summarizing an emotional story in just one picture.
A vital part of this campaign was its catchphrase, "We never say never", as well as having a related phrase as the focal point (in this case, "he'll never see her first catch"). Both elements were featured in all other ads. By doing this, National Jewish Health created a cohesive thread among all the campaign's assets, branding and making them instantly recognizable by anyone coming across them.
3. Lady Lake Smiles Dentistry – Health Ads
Healthcare advertising can be very useful for sharing your principles and what you stand for with the world, which in turn can make patients whose values align with yours choose your business over other healthcare providers.
That's why something as simple as adding a hashtag or catchphrase to your campaign, like in the example above, makes it easier for people to share their contributions and be part of the efforts (and spread word-of-mouth about your business!). Also, notice how the CTA is the ad's focal point, but it doesn't take attention away from the other visual elements.
4. Wockhardt Hospitals – Advertising in Healthcare
Taking part in national holidays or celebrations is always a good healthcare marketing idea. Doing this increases the chances of getting your business noticed by more potential customers or patients since the use of trending keywords can easily direct them to your content.
You know what they say, an image is worth a thousand words. The contrast between the two men and their shadows tells a story all on its own, and the accompanying text drives the point home even further.
5. Childhood Eye Cancer Trust –  Healthcare Advertising

If you offer new or specialized services, there's no better way to promote them than by creating healthcare advertising. Potential patients will have many questions about your service when they first find out about it, so try to answer the most important ones within your ad and tell people where to find more information.
Featuring a success story or testimonial works wonders in healthcare advertising, catching your audience's attention and building trust. This example by the Childhood Eye Cancer Trust delivers a powerful message with the use of a real patient's eye, who has since fully recovered. Moreover, there's a short explanation of what to look out for in your child's photos, and then there's a link to the Trust's website so people can learn more about it.
6. Olivia Hospital and Clinic – Health ads
Oftentimes, healthcare advertisements need to be serious and tactful. However, when there's an opportunity for a bit of fun, don't hesitate to take it! Using puns, jokes, or funny pictures can get a smile from your customers and make your ad memorable.
The wordplay "quickness-and-in-health" displays a lot of creativity from the marketing team and makes the ad stand out from the rest. Moreover, combining this phrase with the charming and relatable picture makes the delivery of the message even better because it's a relatable situation that demonstrates what people can do when they're, in fact, healthy. 
7. Stop Wasting Life – Argentine Transplant Foundation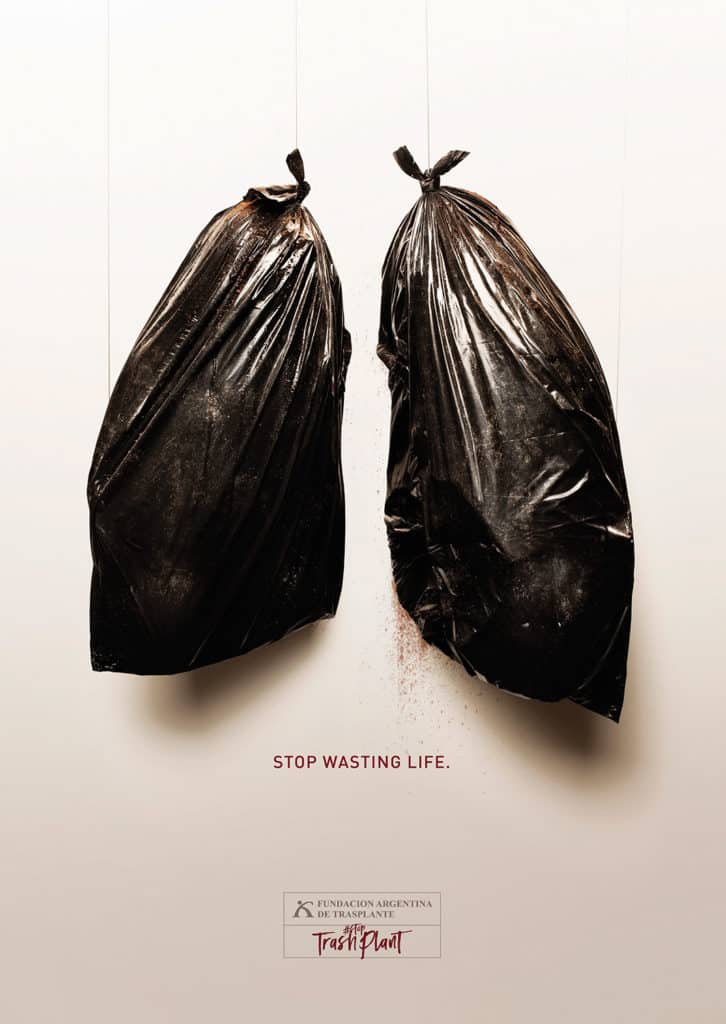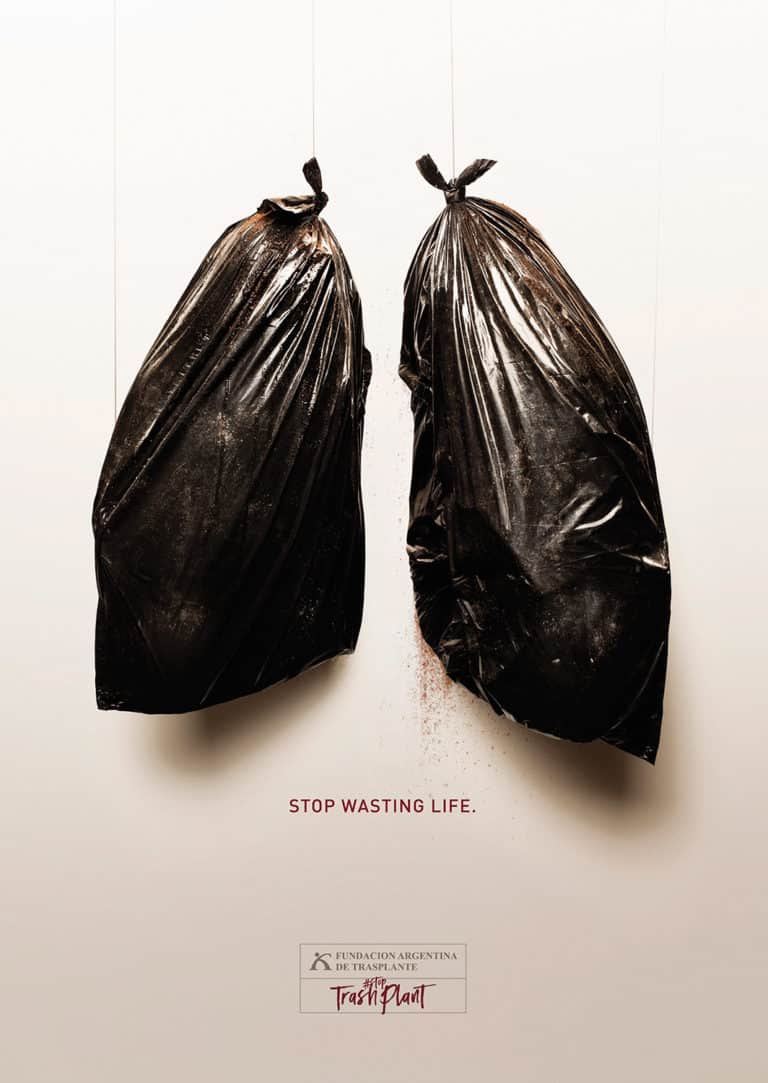 Sometimes, spreading awareness about serious diseases has to be done with a stone-cold approach. Take full advantage of the medium and use related objects or pictures to convey your message to make it even more powerful than a wall of text detailing the subject matter.
In this healthcare advertising example by DDB Argentina, using trash bags clearly resembling the shape of lungs can seem a bit harsh, but it's impossible to deny how effective it is at delivering the foundation's message. No words are needed to realize that they're trying to say, "this is what organs look like when they're not donated." 
8. World Kidney Day and WHO –  Health Ads
Educating your patients through healthcare ads is always a good idea. Having a small paragraph explaining the causes and consequences of a certain health condition can be extremely valuable for your audience, and encourage them to finally reach out to you if they've been putting their health off.
This healthcare advertising example stands out because it was born out of a joint effort between World Kidney Day and the World Health Organization. If it's a possibility for you, teaming up with another medical professional to launch an ad campaign can help both of you spread your message to a wider audience.
9. UnitedHealthcare – Advertising in Healthcare
Sometimes, keeping it simple does the trick. Here we have an excellent example of how to promote an intangible product, such as an app, in a straightforward way that doesn't come across as sales-y.
UnitedHealthcare summarized their new product's main benefit in just three words, and used a picture of the app's interface to drive the point home. Focusing on a single message is always a good practice to ensure your audience clearly understands what you're conveying, especially when it comes to image health product advertisements.
10. Dad – American Cancer Society
Healthcare advertising can be really encouraging for patients going through a hard time. Reminding them they're not alone in their health journey can increase their loyalty and confidence in you, in addition to building a meaningful relationship.
This example is really powerful due to its focus on the patient and their treatment, and not just on cancer itself. The American Cancer Society is showing its audience what really matters to them: the people behind the disease, and working to help them live comfortably until the very end.
Tips and Tricks to Make Fantastic Healthcare Advertising Videos
Before I round off, I want to share some pieces of advice you should take into account when creating your next healthcare ad.
Color psychology:

Different colors convey different meanings, so they're a key element of your ads. For instance, in general, blue is the most widely used color in the healthcare industry, since it's associated with trust, credibility, knowledge, and calm. But this doesn't mean you can't use other colors, as long as you're aware of the potential effect they can have on the recipient.
Focal points:

The focal point of your ad can be a product image, a person, or a written message —you've seen the image examples, the options are almost limitless. Just make sure to

actually

have

a focal point; don't go overboard with lots of text, clashing colors, or a crowded background because all of those end up being distracting. Usually, less is more.
Clear message:

Delivering the right message is always a top priority in

advertising

. Before embarking on the creative aspect of your health ads, you need to have a clear understanding of what exactly is the message you want to send to your audience.
Strong CTA:

Your ads should always have a Call To Action that tells viewers what they should do next. A simple "

learn more

" or "

click here

" can be enough, but you can also opt for longer phrases like "

set up an appointment now

". It'll ultimately depend on what your message is and what related action you want people to take.
Focus on your audience:

Whatever the content of your healthcare advertising pieces, they should always be relevant to your audience. Take advantage of the targeted feature of most

social platforms

out there and adjust the settings to make your ads be shown to the relevant demographics.
Frequently Asked Questions about Healthcare Ads
Before you leave, I'd like to tackle some common questions we've been asked about these ads:
1. What is healthcare advertising?
It's a promotional strategy that healthcare institutions, medical professionals, pharmaceutical companies, and all other kinds of entities in the healthcare industry leverage to market their services and products and to promote patients' health and well-being. Healthcare advertising can take many forms, one of which is video content, but they all have the goal of raising awareness, educating the audience, promoting services and products, and even encouraging people to take specific health-related actions.
2. How do you advertise a medical product?
Health video ads can be your greatest ally when you need to advertise a medical product because they're highly versatile. For example, you can create a few pieces breaking down the medical condition your product addresses, positioning it as a solution the audience should definitely consider. Another option is to partner with influencers or renowned professionals in your niche who can promote and boost your product's credibility.
Keep in mind that the best approach for your medical product will ultimately depend on your audience's preferences, your marketing goals, and your budget.
3. How do you create a healthcare advertising strategy?
Creating a marketing strategy from scratch is a very complex process, but here are some steps that can serve you as a starting point:
Define clear goals: Choose the specific objectives you want your advertising campaign to achieve. Is it promoting a medical device or simply raising awareness about a health issue? Both? Maybe you also want to drive traffic to your practice's website and generate leads…
Research your audience: Do enough research about your audience's demographics, preferences, and pain points to fully understand them.
Create the right content: Focus on providing valuable resources that resonate with your audience, and make sure your key message is clear, and concise.
Choose your distribution channels wisely: Depending on your target audience and objectives, you'll have to select the most effective advertising channels. To maximize your efforts and reach, you might want to consider using a mix of channels.
Monitor your efforts:
Wrapping Up
Well, that's it for now! I hope you've learned a thing or two 😄.
Of course,  healthcare advertising can be quite the task, so I understand it can feel daunting at first. But the results are more than worth it, I can guarantee it.
So, now that you've seen these 20 awesome healthcare marketing ideas, I'm sure you're more than inspired to go out and start brainstorming your next ad. I bet it's going to be amazing!