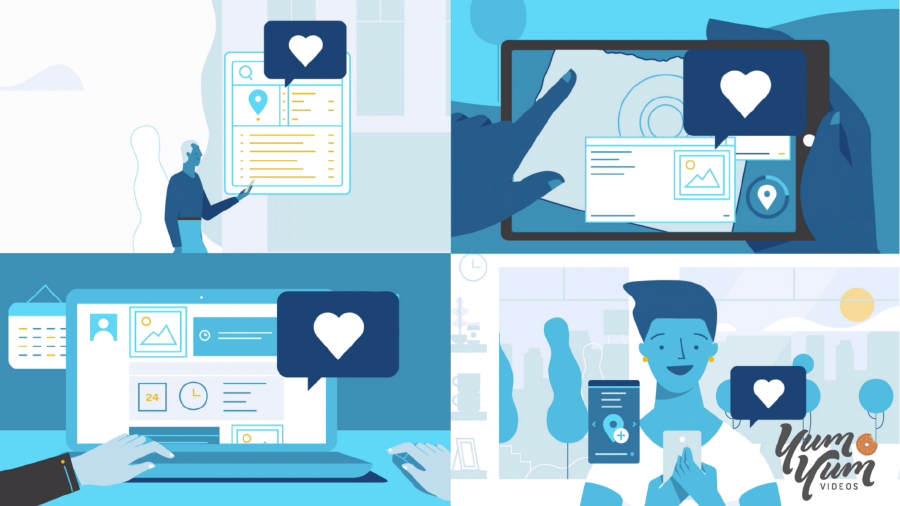 You've probably heard that video marketing is essential for businesses, regardless of their niche or size. But understanding their importance or knowing how to start making your own can be challenging, unless you've watched some of the greatest video marketing examples out there and learned from them!
That's why, today, I'm showing you 15 examples of the best marketing videos I've found, along with a quick rundown of all the great results they brought to the companies that created them😉.
Now, without further ado, let's get straight into it!
The Best Video Marketing Examples
Let's start things off with a bang and check out some of the best marketing videos out there. I will teach you what makes each of them stand out from the rest, so pay attention and don't forget to take notes!
1. MedVector Investor Video
.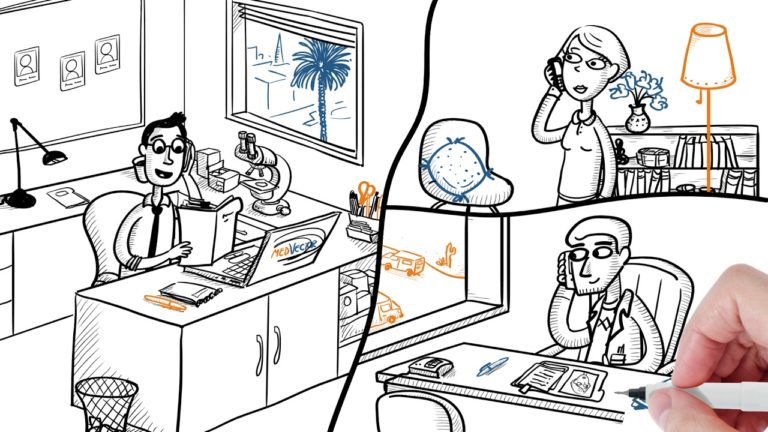 (Created by Yum Yum Videos)
The MedVector team needed to raise funds for their groundbreaking telemedicine platform. To do so, they asked us to create this compelling whiteboard animation video that breaks down all the benefits the platform could offer to patients, medical professionals, and hospitals alike. 
The result? Almost one million dollars in investments! Opting for a whiteboard animation was a great choice, as this style is perfect for breaking down complex topics into bite-sized pieces that viewers can easily understand. 
2. Girls Don't Poop – PooPourri
.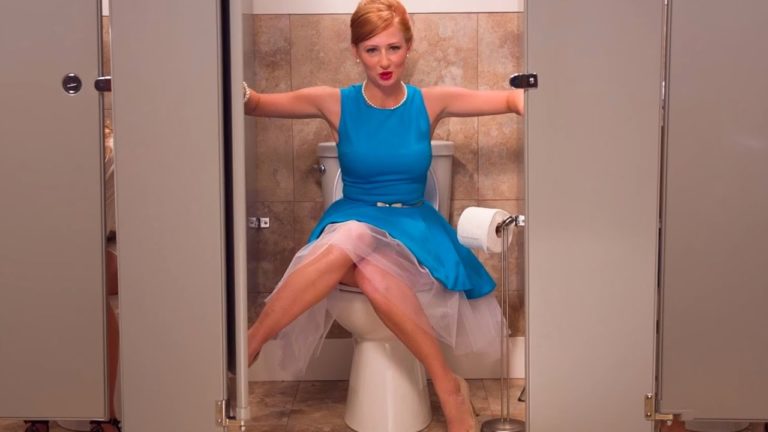 You may be familiar with this video marketing example. It went viral ten years ago (and now has more than 44 million views!) because of its shocking and humorous take on what a commercial can be. 
As controversial as it might have been back in the day, it proved to be an amazing video marketing strategy. Pourri was a little start-up when the piece came out, and it has since become a big business with thousands of sales every month, thanks to the brand awareness and widespread reach the commercial got them. Breaking out of the mold can get you incredible results!
3. Unforgettable Taste – Nespresso
.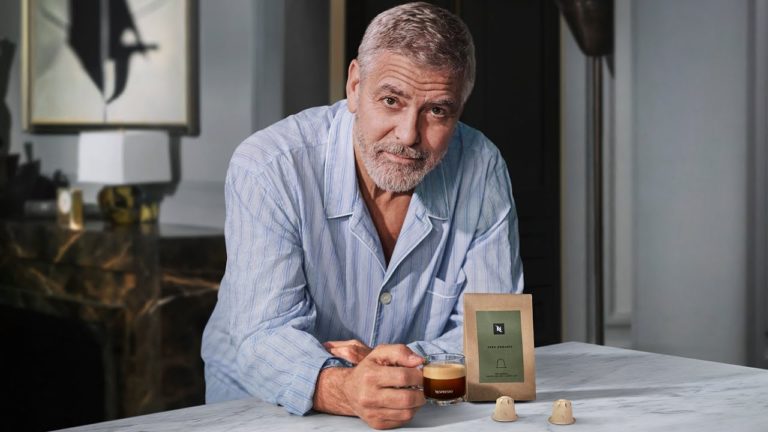 George Clooney has been the face of Nespresso's "What Else?" campaign since 2006. Yes, you've read that right: since 2006. The videos have become a staple when it comes to memorable commercials —what Clooney will do for a cup of coffee has been a running gag for almost two decades. 
Using humor to develop this narrative over the years has been the key to the campaign's success at brand recall: we can't help but think of drinking a Nespresso coffee whenever we watch a Clooney movie. So, if you find a strategy or an idea that works well for your brand, you can build on it and continue using it for many years!
4. You Got This – Nike
.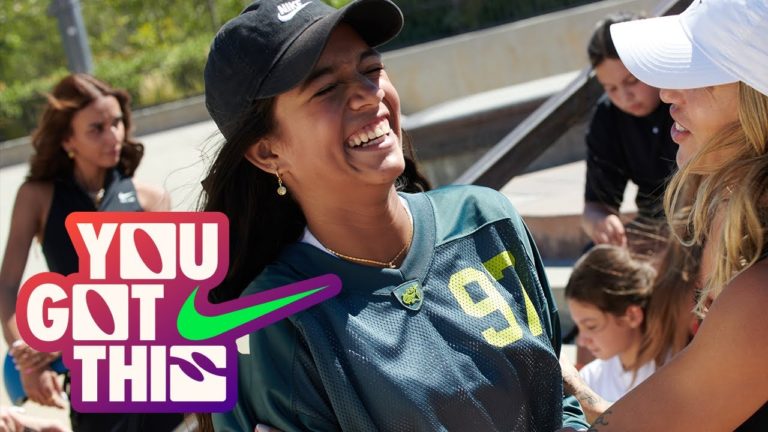 There's nothing quite like a compelling video marketing campaign to inspire your viewers and let them know you support them and that your brand vision aligns with their goals. Nike does just that in this commercial featuring girls and all-star athletes discussing how they tackled obstacles that made them want to quit sport.
You don't always have to overtly promote your business in order to create a successful campaign. Quite the contrary,  sometimes it's best to opt for an inspirational video to spread the word about your brand rather than going for a traditional product ad.
5. Introducing Rocketbook OCR Features – Rocketbook
.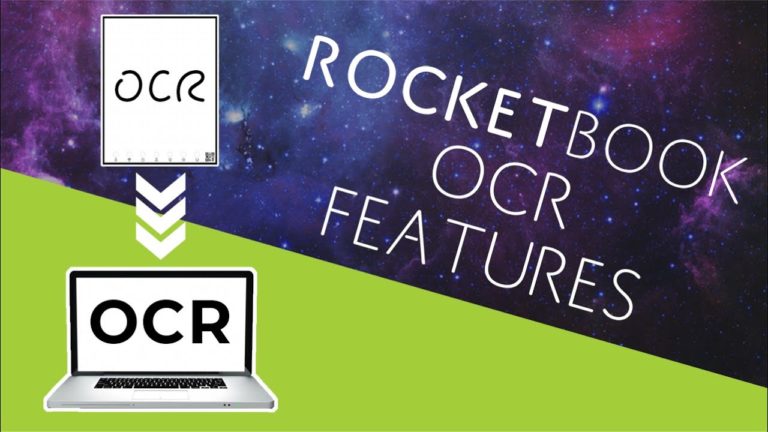 Rocketbook is a small business that, in its own words, makes notebooks from the future. Staying true to this notion and to their name, they made a product demo video explaining their app's features with both of its creators dressed as astronauts! 
This is branding at its best. The video is not only a great product demo, showcasing all the cool things you can do with Rocketbook, but it also uses the business' brand identity elements to make it unforgettable.
6. Natural Soap for Men – Dr. Squatch
.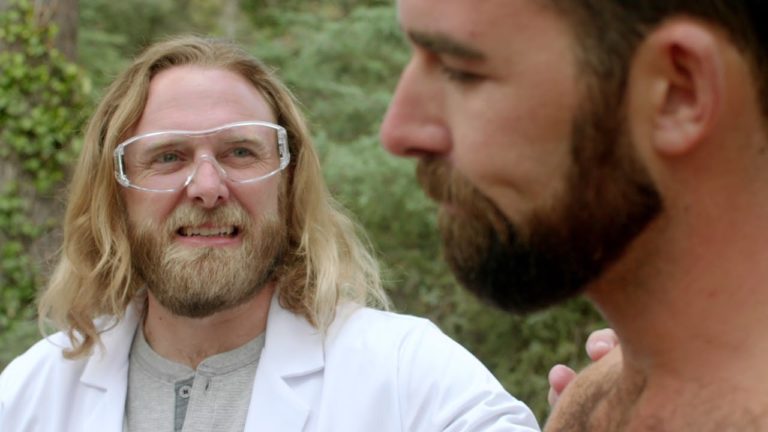 It's not hard to see why this video marketing example has more than 120 million views on YouTube. It has everything audiences often want: it's charming, it's down to earth, and it makes us feel like we're being part of a friendly conversation rather than watching the typical, formulaic commercial. 
You can follow this business' lead, and aim for a video that connects with your audience on a more intimate level in order to gain their trust while positioning yourself as an authoritative voice in your field.
7. How to Play Catan – Catan
.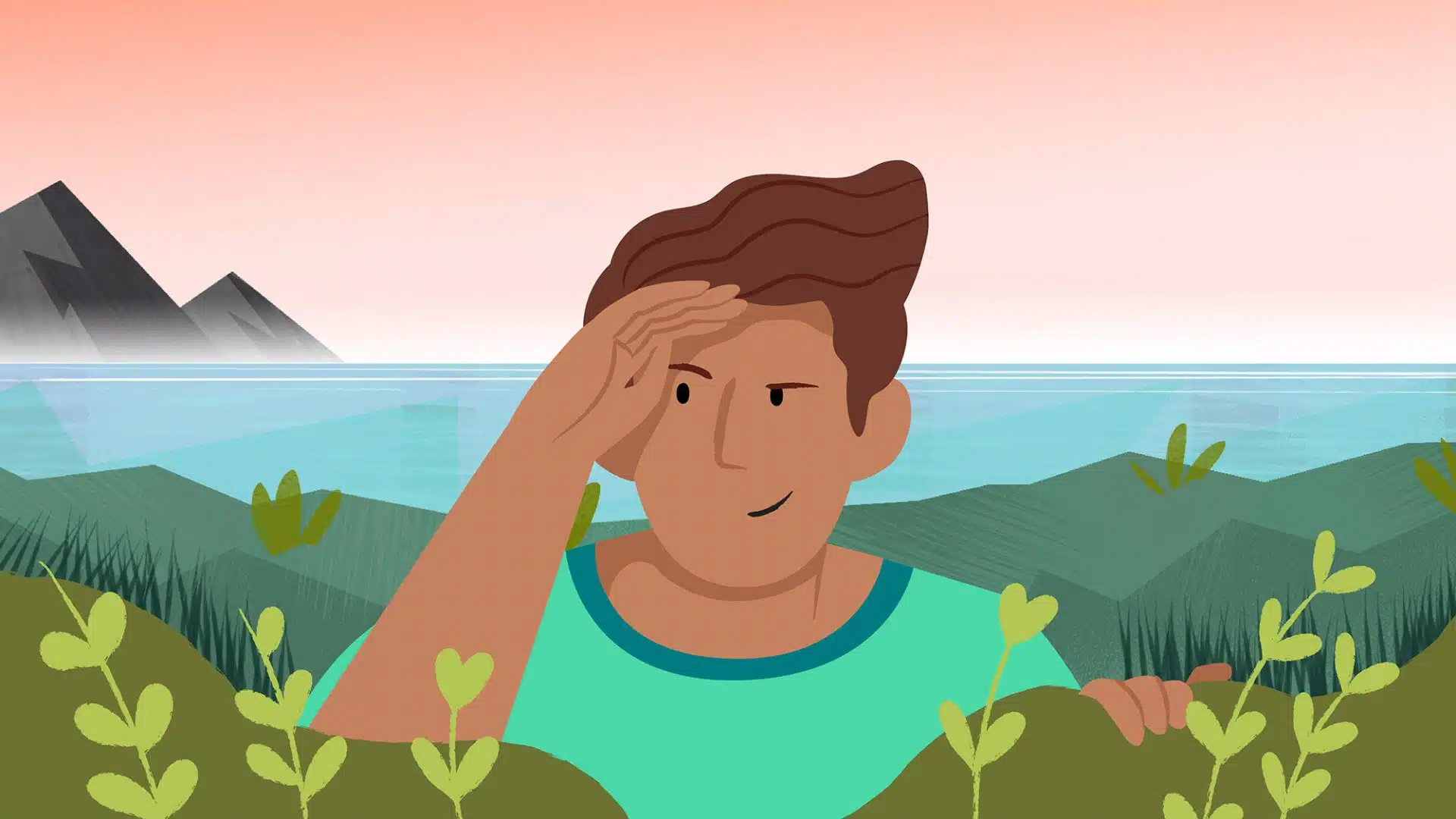 (Created by Yum Yum Videos)
Some time ago, we teamed up with the people at Catan to create this adorable animated explainer video about their world-famous board game. It ended up amassing 65k views and becoming the third most-watched video on their channel! 
This isn't surprising: the little animated characters are ridiculously cute, and the explainer formula combined with storytelling works wonders at going over the rules of the game and how to play it without overwhelming the viewer.
8. Million Dollar Challenge Highlight – GoPro
.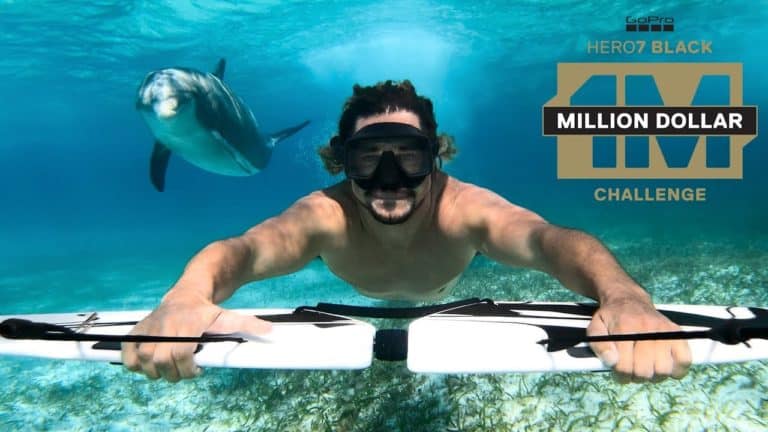 User-generated content represents a great opportunity to showcase the value of your products through real-life examples. In this case, GoPro challenged its audience to film videos using its Hero7 camera and then created a highlight compilation with the best takes. 
Opting for UGC lets viewers see the product in action for themselves and encourage purchase decisions while boosting trust in your brand.
9. Honda Paper – PES
.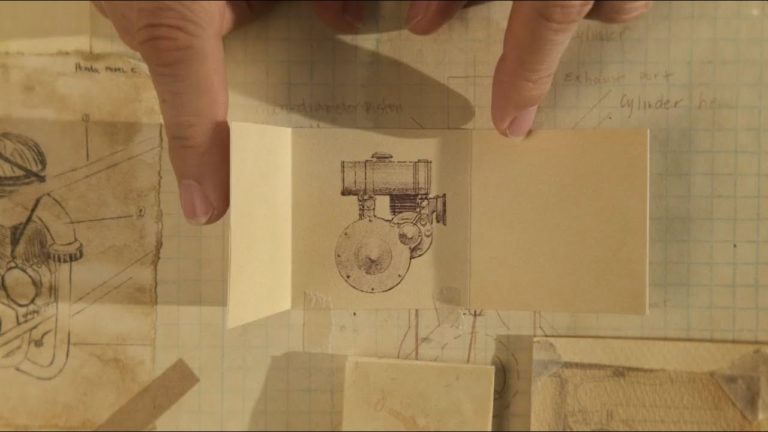 If you wondered just how powerful a video marketing campaign can be, let me share something with you: this commercial was nominated for an Emmy! Can you believe that?
While you don't necessarily have to make thousands of drawings by hand as the people at PES did, you can certainly follow their lead and leverage animation and illustration to create a video that impresses your audience and tells a story that makes an impact on your audience.
10. Dumb Ways to Die – Metro Trains Melbourne
.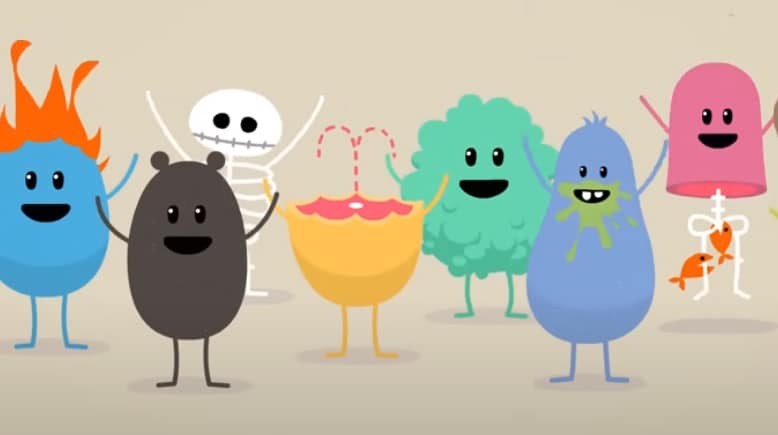 Does this song sound familiar to you? It's been on social media quite a lot lately, but did you know it belongs to a hilarious video marketing example? 
As part of its safety campaign efforts, Metro Trains Melbourne created this fantastic animated piece that made people aware of the dangers of not paying attention to our surroundings. It's been over ten years, and I still know the lyrics by heart! 
This goes to show that even a serious topic such as train safety can be tackled with a bit of humor to give viewers something memorable that will stay in their minds for years to come.
11. How Warby Parker Glasses Are Made – Warby Parker
.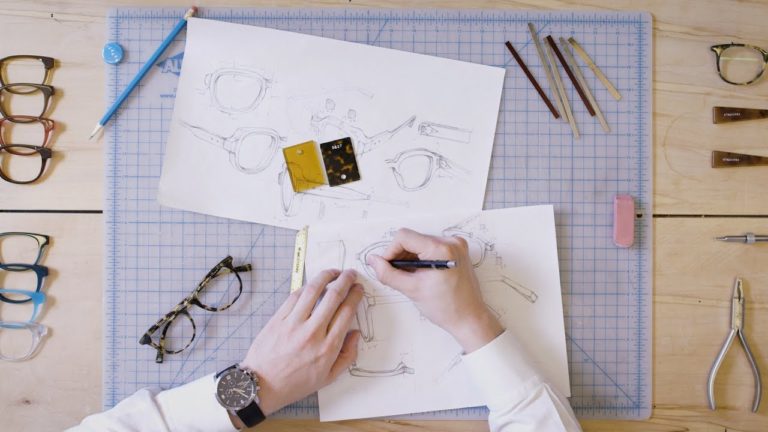 When you're swimming in an ocean of businesses, the right thing to do is to introduce yourself properly. I know, I know —introductions can be quite hard! On top of that, people often feel that businesses are stand-alone entities with no humans behind them, but a video marketing campaign can highlight the real people who make brands work.
However, a behind-the-scenes piece like this example can make your viewers become familiar with your brand by giving them a peek into your daily life. As if that wasn't enough, you can use this type of content to tear down the barrier that exists between a business and its customers. 
12. Customer Testimonial – Freshbooks
.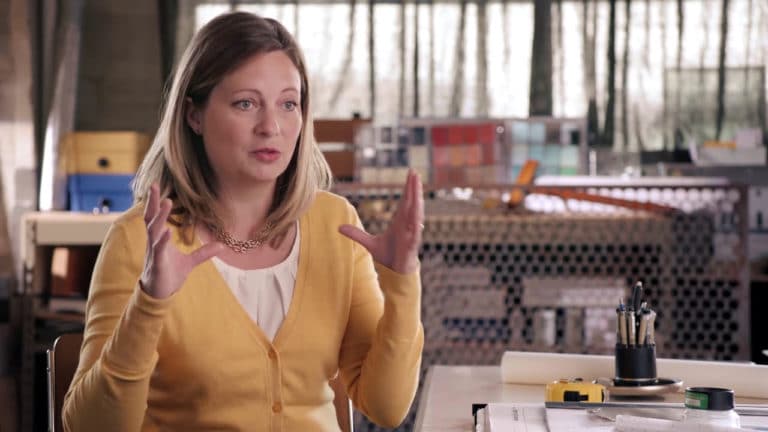 A customer testimonial is perfect to encourage those prospects who are on the verge of making a decision. Listening first-hand about the awesome experiences past clients had with you can give that final push to indecisive prospects and make them choose your business over others. 
Testimonials are especially effective for small businesses, like in this video marketing example that boasts over 130k views! These pieces not only allow you to establish yourself as an up-and-coming voice in your field but also to convince prospects that you're the real deal.
13. Color Magic Light Brush Demo – Crayola
.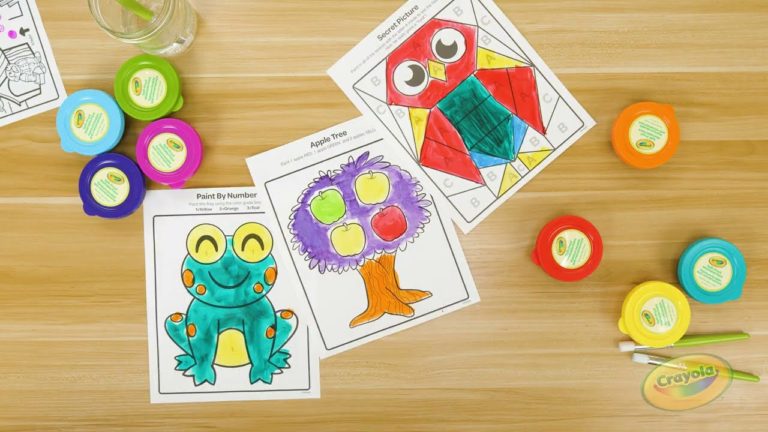 A few years ago, Crayola launched a video series of product demos done by their target audience: little kids! In each video, we see a kid interacting with the product and giving an authentic reaction (as we all know, kids can be brutally honest 😂).
Much like a customer testimonial, producing a demo similar to Crayola's makes your business feel especially sincere and approachable. 
However, that's not mandatory! Traditional product demos are amazing pieces of content, even more so in the age of online shopping, where customers don't really see a product in person until after they've bought it.
14. Build Your Own Ice Cream Sandwich – Jeni's Splendid Ice Creams
.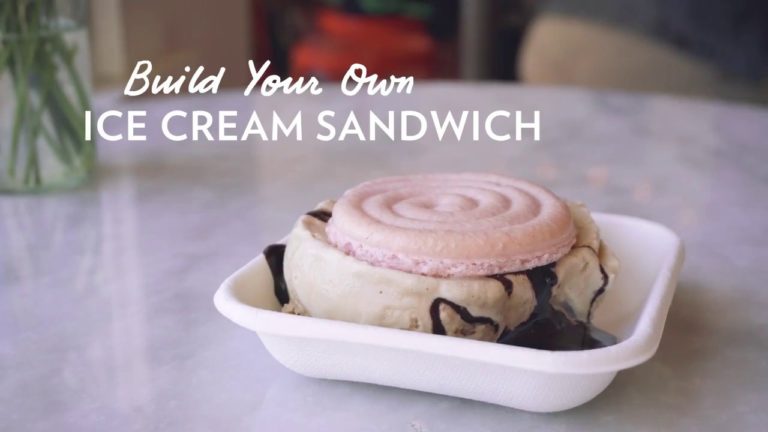 How does a 30-second video by a small business get 35k views? Well, by being simply hypnotizing! As you can see, there's no dialogue or over-the-top settings and lighting, just some footage of an ice cream sandwich being made. 
I think that's the key takeaway from this video marketing example. You can record a short video with your phone and no special equipment, and still end up with a piece that gathers thousands of views, as long as it's interesting for your audience.
15. Explainer Video by Yum Yum Videos
.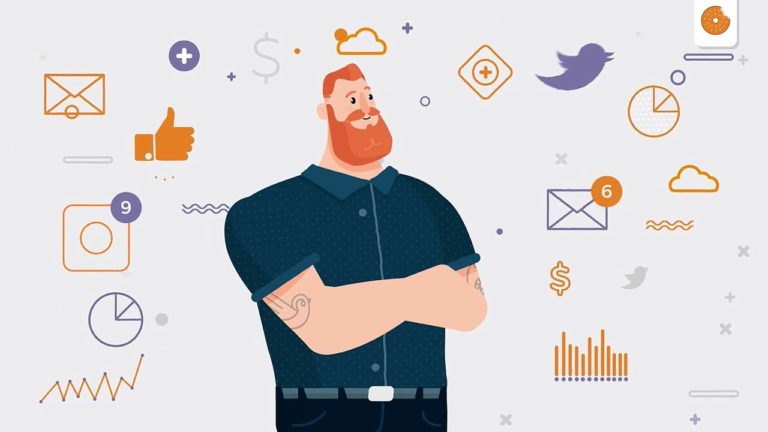 This last video marketing example comes from our own repertoire. It's the go-to explainer for people who want to learn more about Yum Yum Videos, and it has proven to be an invaluable asset in our toolkit. It has amassed over 400k views and many comments! And if that wasn't enough, it has been responsible for welcoming new subscribers every day and making potential clients discover our work!
What Are the Essentials of a Video Marketing Campaign?
If you want to achieve success with your videos, there are some key features you need to take into account when you're in the process of creating your campaign. Let's take a look at some of them:
Know your goals.

The first step you need to take is to determine the purpose behind your videos. Knowing this beforehand will make determining the content of your pieces much easier and you'll know right from the start whether the video should be promotional, educational, or something else entirely.
Tell a story.

You probably noticed how most of the video marketing examples I chose for this post

relied on storytelling

to convey the brand's key message and invoke an emotional response from their viewers. That's because stories are an amazing tool to highlight the benefits of your brand and make the audience feel compelled by what you have to say.
Define your audience.

One of the keys to success is to make content that your target audience finds relatable. People are bound to share your videos and become involved with your business when they feel you're speaking directly to them. But to do so, you first need to know their needs and wants to tailor your content to them.
Hook viewers from the get-go.

Attention spans aren't what they used to be

, so you need to catch your viewers' attention from the very start to ensure they'll watch your content until the end. Additionally, keeping your videos simple and on

the shorter side

is also helpful when it comes to audience retention.
Wrapping Up
After seeing these video marketing examples for yourself, I'm sure you can understand why it's so important to invest in a video campaign for your business.
Even if you don't go viral like Melbourne Metro, producing video content will still get you plenty of benefits: increasing awareness about your brand, gaining trust from your audience, encouraging purchase decisions… The truth is, you're missing out if you don't implement video strategies!
Now that you know what made some of the best marketing videos so successful, it's time to go out and start brainstorming a campaign of your own 😃.