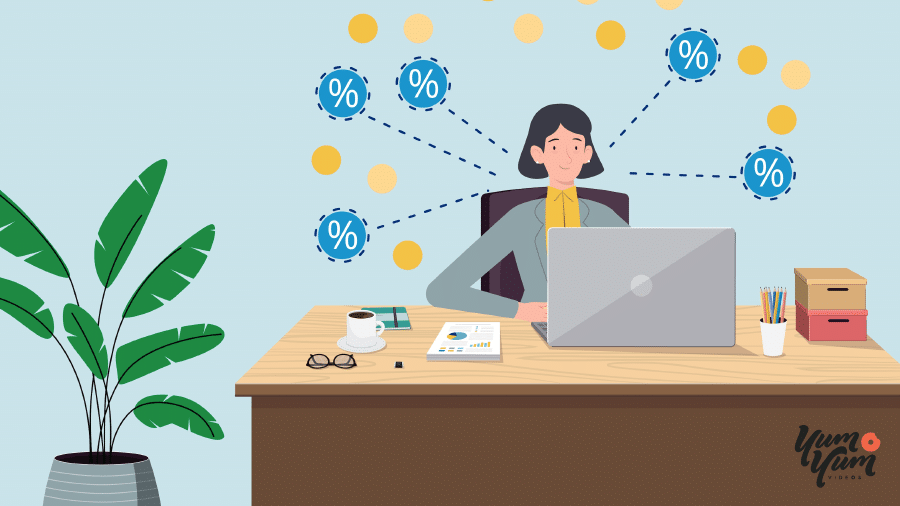 The Internet has become the go-to tool for research before purchase, and housing isn't an exception. Videos can be used to give prospective buyers an overview of the properties you're selling, spark their interest, and urge them to reach out. That's why real estate videos have become one of the best marketing techniques you can employ right now.
In order to help you draw attention to your listings and your realtor profile, I've compiled a list of 25 unique video examples, with key takeaways on what makes each so great and insightful lessons to learn from them. Read it through to inspire you, and improve your real estate video marketing efforts.
Let's dive in!
1. Prettis – Appeal to Emotions
.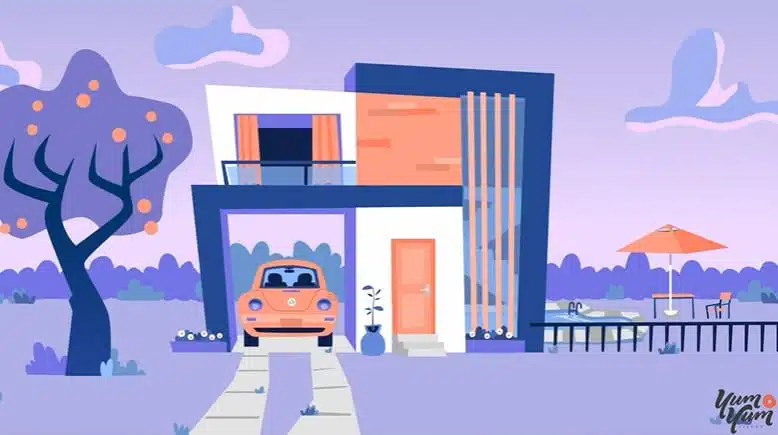 You can create a video listing all the benefits of a property you're selling, but at the end of the day, emotions also play an important part in home-buyers' decisions. 
What I like about this explainer video is how it uses the color palette and visual effects to impact viewers' emotions. Dark, blue colors like the ones on the first house can give off a cold, scary atmosphere. Meanwhile, the lighter, pastel tones with orange elements make the character's ideal house seem sunny and cozy.
You can use animated elements to create a video that piques your viewers' feelings and conveys a message in a way that's easy to relate to.
2. Bespoke – Add Storytelling to Your Real Estate Videos
.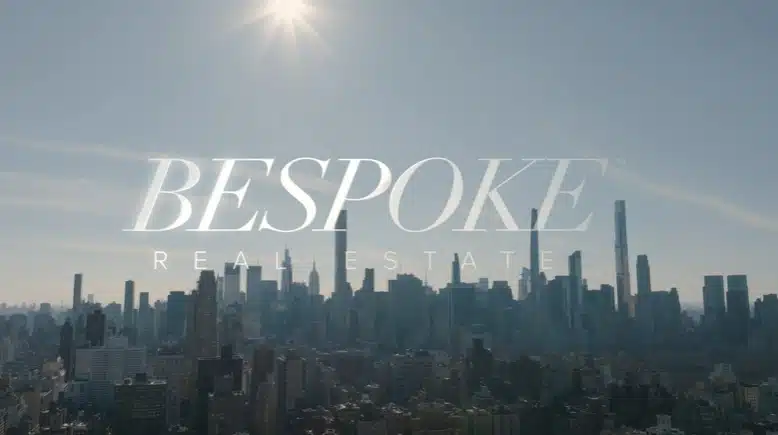 This beautiful video starts with drone shots from the outside of the building and subtly moves to short clips of the interior, showing off each room in natural light. Video tours are an effective method of showing a home to buyers, but for them to work, you need to do more than just film around a house.
From seeing the surroundings of the building to entering through the elegant lobby and getting to see some details close-up, this video transforms a property tour into an experience. It makes you feel as if you were the one wandering through a $7,995,000 Upper East Side Condo— without having to worry about accidentally breaking something! 😜.
3. Brandon Bames – Make It Unique
.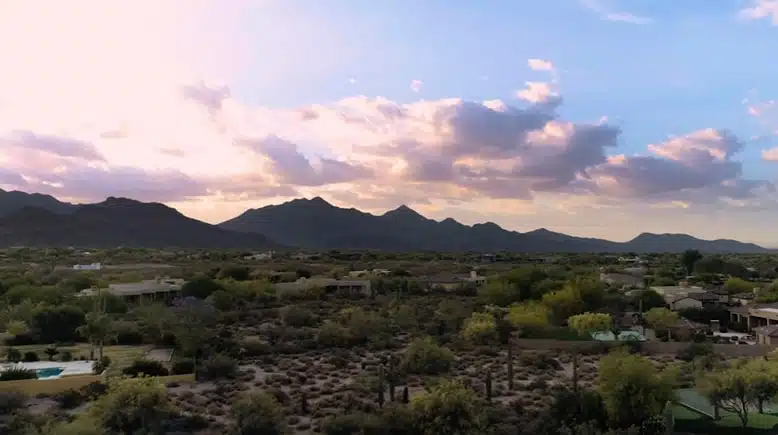 Just like snowflakes, there are no two homes alike. What I like about this video is that it doesn't need a voiceover to convey the uniqueness of this place.
The camera work is enough to draw viewers in, as with a slow, moving opening shot, it starts building on the sense of anticipation. But notice how the camera speeds up at the end of each shot and matches the rhythmic background music. This technique contributes to building a distinctive mood that matches the personality this house conveys.
4. Rightmove – Be Creative
.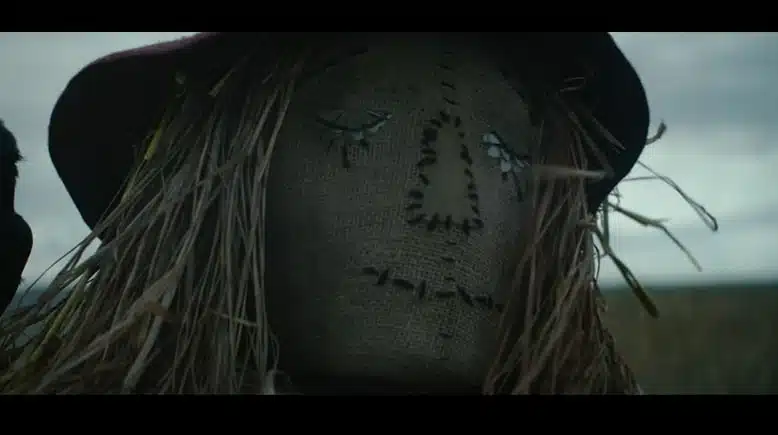 With a bit of creativity and compelling storytelling, this piece takes us through the life of a scarecrow, leaving the barren fields and going in search of a new house. With a final catchphrase, "One day could be today," the video urges viewers to imitate it and start looking for their perfect home.
I chose this beautiful, emotional video from Rightmove because of how it takes a unique approach to express the happy feeling of finding your new abode. Don't be afraid of being creative in your real estate videos, and trying new things. In fact, this can be an effective way to stand out among competitors and make the audience remember your name for longer.
5. The Corcoran Group – Focus on the Main Attractions
.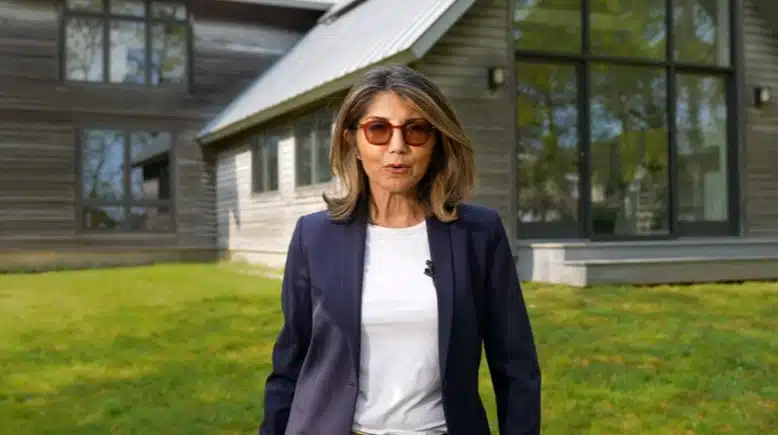 The combination of beautiful overviews of the landscape, shots of the homey inside, and an honest voiceover make this an engaging property video that effectively conveys the beauty of this home. But the biggest attraction of this house isn't inside, it's the surroundings, which is why half of this video is filmed outside.
Don't be afraid to place the focus of your videos on the property's main attractions. In this case, it's the beautiful scenery and the benefits it offers: quiet, relaxation, and privacy— while still being conveniently located.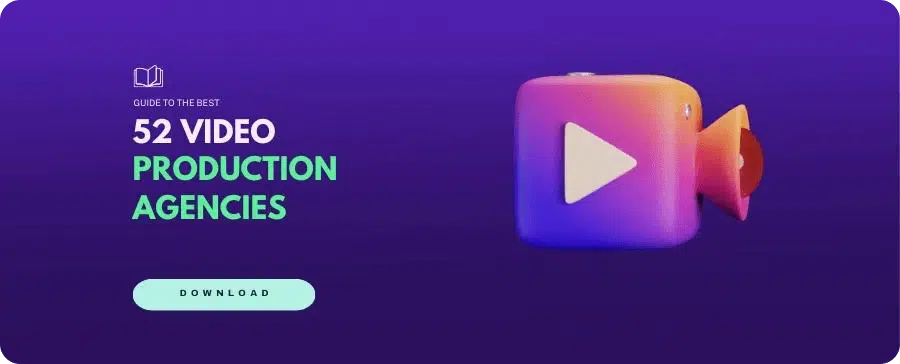 6. MGroup – Appeal to Sellers Too
.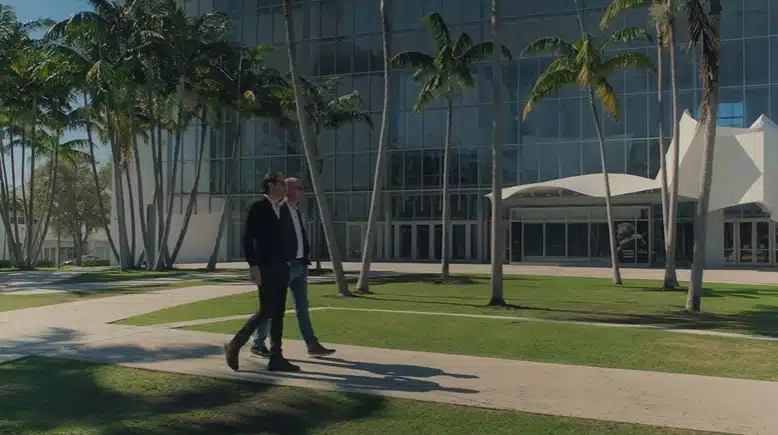 For real state agencies, human resources play a big part. With this successful brand video, MGroup introduces its CEOs, the market they're working in, and what makes them special.
Most of the time, people looking to buy a house aren't your only clients, as you also have those who are willing to sell theirs. This video effectively caters to both by listing all their years of experience in the market and valuable contacts from various nationalities. So, if you want to create effective real estate videos, don't forget to appeal to all of your potential clients.
7. Haus – Educate Your Audience
.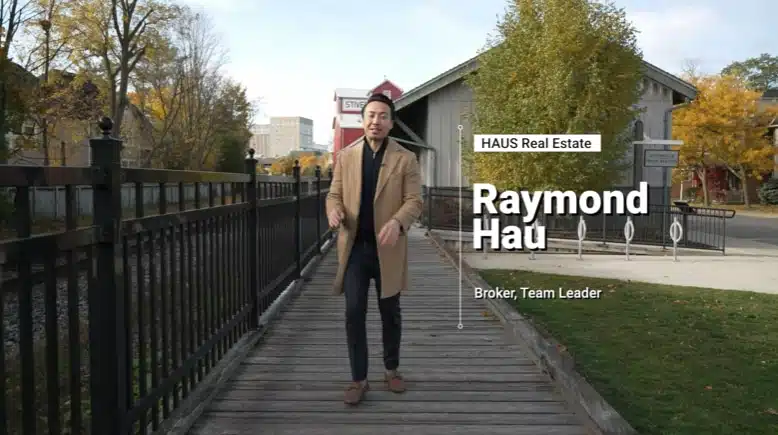 In this example, the narrator guides viewers through all the benefits of the neighborhood, tackling each topic in-depth and from a critical point of view. The cherry on top is the dynamic way in which he talks which allows him to tackle various topics without boring the viewer.
Buyers —especially those looking to purchase something as expensive as a home— will always want to gather as much information as they can before making a decision. That's why recording educational videos can be an effective way to appeal to your target audience while establishing yourself as a knowledgeable actor in the industry.
8. Andrei Restrepo – Show the Behind-the-Scenes!
.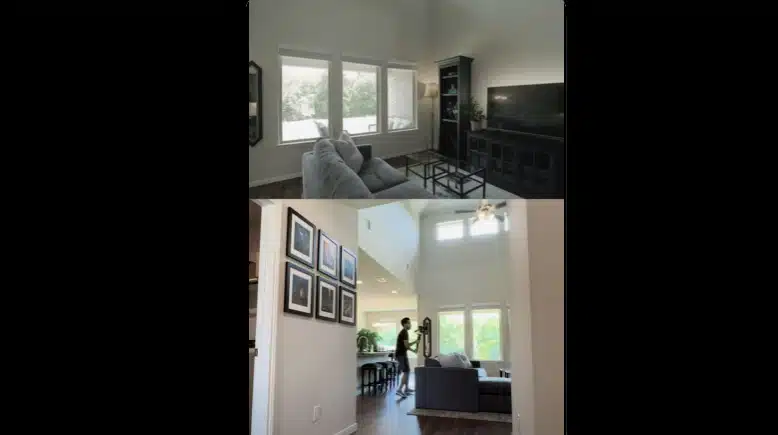 After watching a few real estate videos online, anyone will end up wondering how they managed to achieve those steady room shots and flawless transitions. You can take advantage of that curiosity to create content that viewers will find intriguing.
Behind-the-scenes videos like these show the process that goes into your everyday work. They're pretty easy to make and can be a way to showcase the human side of your brand, helping you to connect with viewers, make deeper connections, and gain their trust.
9. Trovimap – Take Advantage of Screencasts
.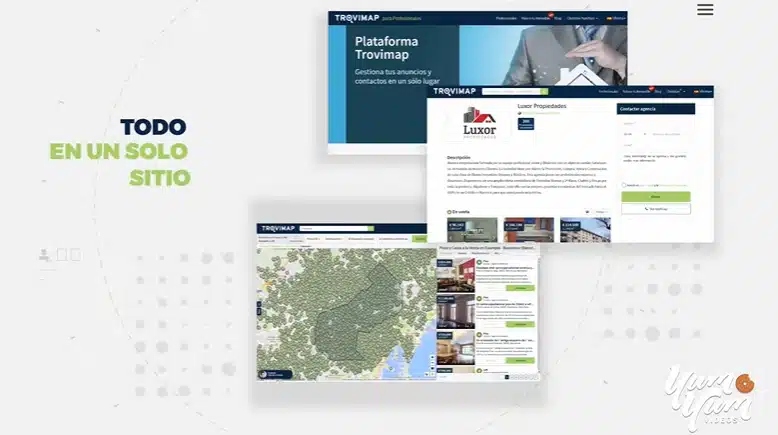 Real estate video marketing comes in all shapes and sizes, and the reason I picked this video is because it just features screenshots and images but still manages to easily explain how Trovimap's system works.
The technique is similar to the screencast animation style, as it consists of showing a recording of your screen as you navigate a system. It can be a great idea to leverage and effectively showcase the functionalities of a platform for real–state companies, for example.
10. Never Too Small – Give Every House a Shot (Pun Intended)
.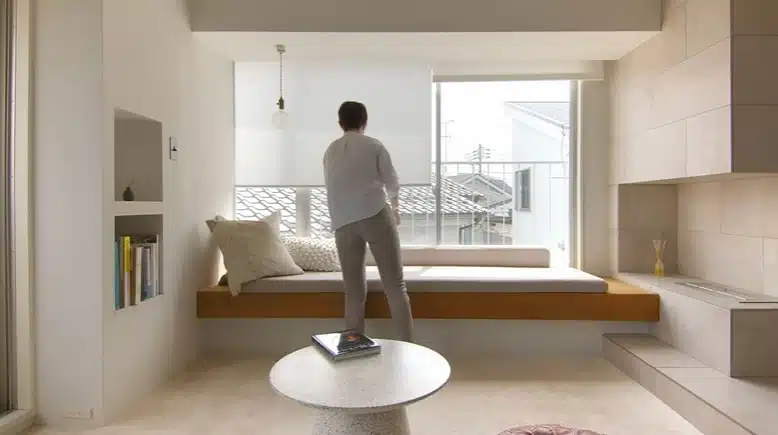 We've gone over some jaw-breaking properties, but even if you're advertising a smaller house, you can come up with compelling real estate videos that attract more customers. Never Too Small is a YouTube channel that collects stories of small apartments and their uniqueness. 
In this case, by showing images of the before-and-after of this apartment, we get to see how the creative use of limited dimensions completely changed the space. As the architect says, this apartment represents a simpler way of life, and to better convey that to the right home-buyers, the decision to showcase the changes that this house underwent was spot on.
11. Home Tours Switzerland – Don't Leave the Location Out
.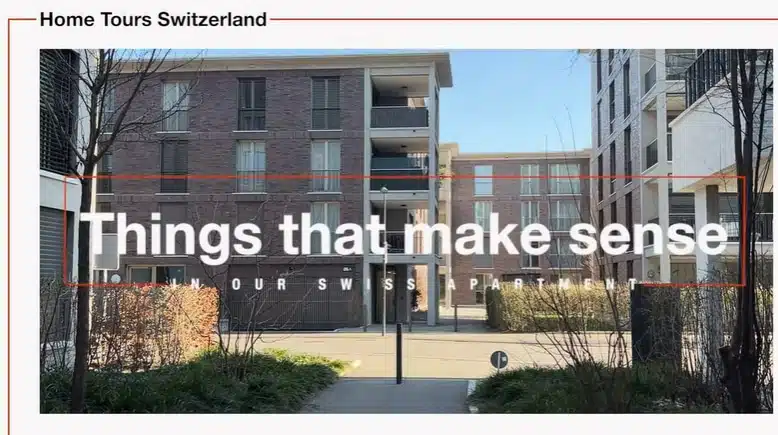 Location is a fundamental aspect of real estate, as it can not only determine nearby available services but also a building's architecture. Most property videos typically mention a house's strategic location,, but this one makes it the central focus.
Here, the narrator guides us through a Swiss house, from the security standards to the cutting-edge technology you can find inside. By focusing on the elements that make houses in Switzerland unique, a video like this one can be what you need to convince those thinking of going international.
12. Melanicious  – Collab with Influencers
.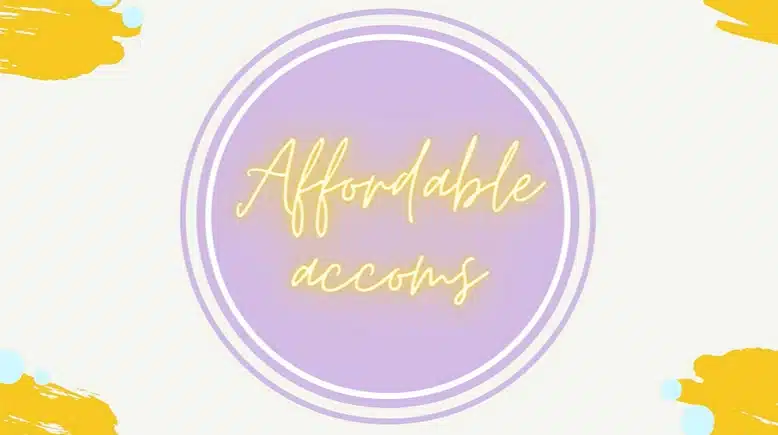 Influencer marketing has become ground-breaking for every industry, and it can be one of the best video marketing techniques for real estate videos. Be it recording a house tour, or getting honest reviews, internet celebrities can give your business a boost and increase your exposure.
Additionally, influencers can help you effectively reach a specific audience. For example, in this video, the Influencer reviews accommodations based on services like gyms, communal spaces to share time with others, and affordable prices. You can see how her content is perfectly oriented for its intended audience: students looking for affordable housing near campus.
13. Concasa – Try an Animated Real Estate Video
.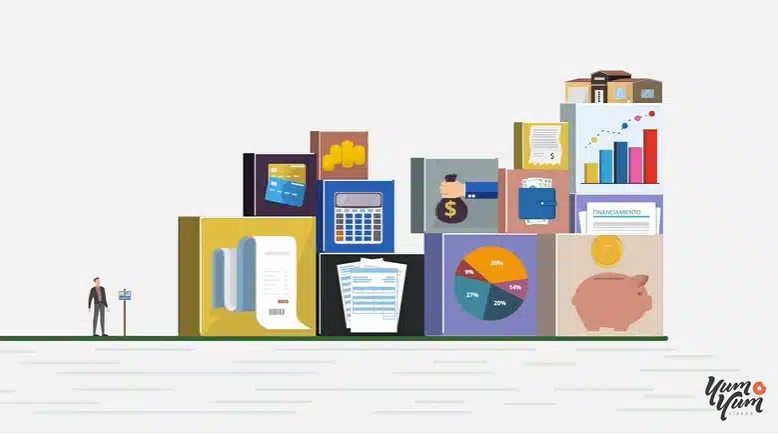 Live-action videos are great, but if you're looking to stand out among other real estate companies, maybe an animated explainer video would be the right choice for you. You can use animated characters to guide viewers through your service and make your message more relatable.
Additionally, it's easy to add a voiceover in various languages, which is great for targeting other markets in your area or even tapping into foreign ones too!
14. Strike – Put It in Numbers
.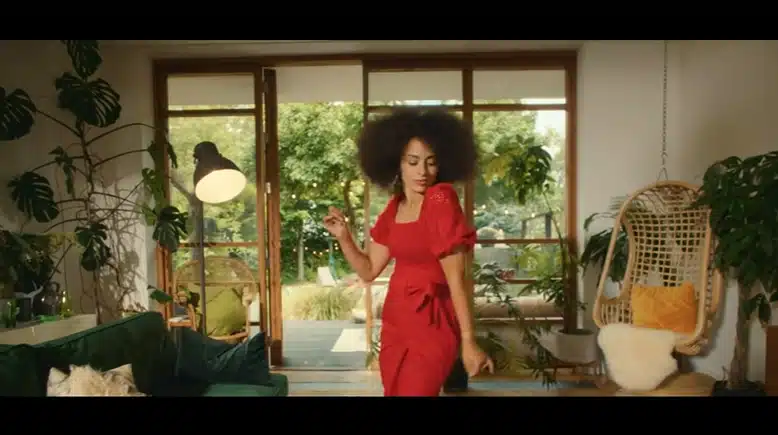 There are few more effective tools for real estate video marketing than hard data. Strike seems to know it well since they made a video asking clients to share how much money they saved by using their free hosting service.
I'm not saying you should start offering free services like this platform: there are other ways to take advantage of hard facts. You can showcase the price of an affordable house or explain to potential buyers how much they can save with your service. It will definitely help you build a favorable opinion among them!
15. The Boutique Real Estate Group – Make It Look Like a Home
.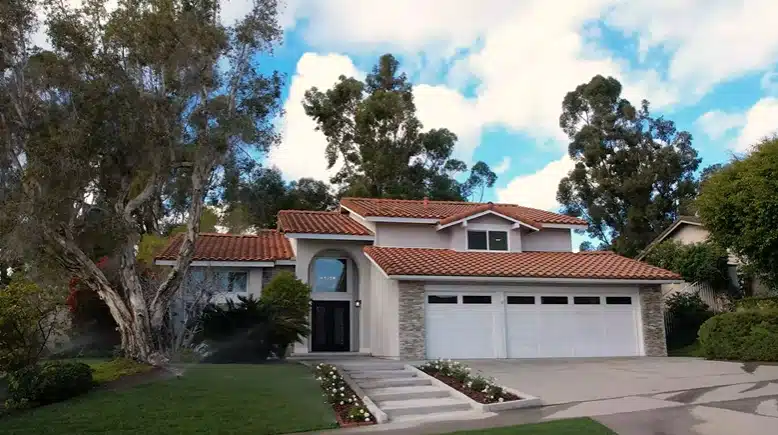 And we're back with the virtual tours but with a twist. In this case, the combination of upbeat background music and stunning shots of the home draws viewers in and easily portrays all the remarkable benefits of this house. 
What I like about this property video is how everything in the house looks ready for use. This makes it easier for viewers to picture themselves living there— eating at the already-set table or enjoying the outdoors on that beautiful porch. Making the place look like a home is an industry maxim for house viewings, but make sure to keep it up for your real estate videos too.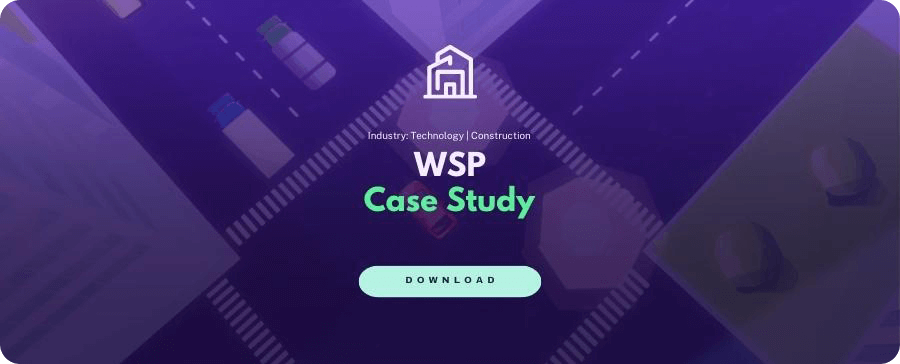 16. Savills – Explain Your Service
.
Real estate is a unique industry, and sometimes, you might have to tackle concepts or processes that can be a little hard to understand for non-experts. However, Savills doesn't seem to have trouble explaining their new mapping technology to potential clients. And you know why? Well, by mixing animated elements with real-life scenes, they're able to easily represent things that could be harder to show in real life.
If what you're offering isn't a tangible product, but a service or program, making animated real estate videos can allow you to educate clients and demonstrate the unique benefits you have to offer.
17. The Corcoran Group – Adapt to Every Format
.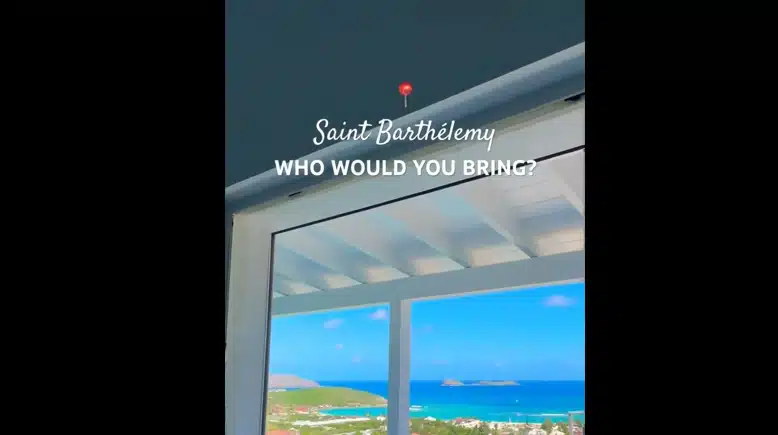 A panoramic view of a property isn't the only way to go with real estate videos. In fact, you can explore new formats, and reach potential buyers in different ways. I like how, in this example, using vertical videos opens the door for The Corcoran Group to communicate with their followers on different channels. This format is particularly popular on social media, so the same content you upload to YouTube can be repurposed and shared with your followers.
18. Zumper – Create an Animated Testimonial
.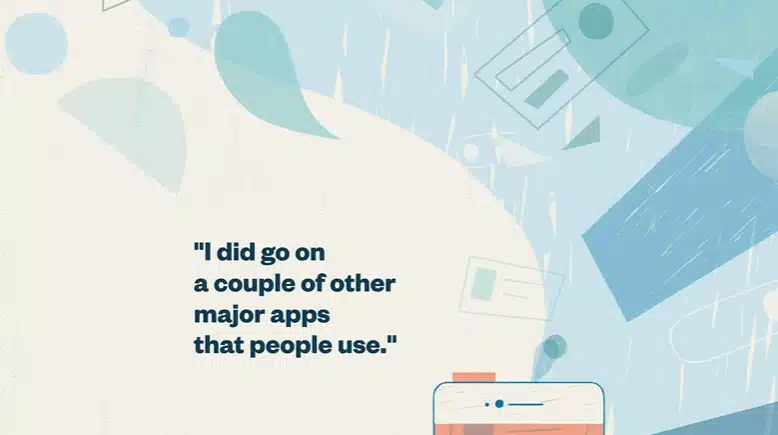 Testimonial videos are pieces in which a customer shares their positive experience with a company, and how their product or service has helped them solve a problem. If you don't have the budget to record a client's testimonial, Zumper's is a great example to follow.
It can be as simple as asking your clients to give a review over the phone. The not-so-great audio quality adds authenticity and allows viewers to see this is a real customer, going over their real experiences and thoughts. Meanwhile, animation works as a visual complement that enhances the message.
19. KV Team – Make It Funny 
.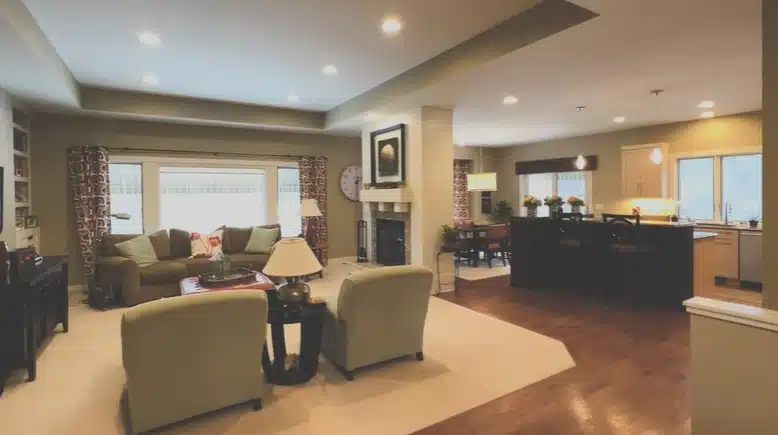 This KV Team video couldn't be left off my list because using humor in your real estate videos can make them easier to relate to. And besides giving us a good laugh, it provides unique insight into what someone would want for their home, like a main floor laundry room, and spacious showers.
Even if you don't have a big budget,  with creativity and wit, you can come up with unique, entertaining pieces that resonate with viewers, and build favorability towards your company. 
20. BGO – Share Your Values
.

Real estate video marketing isn't only about selling properties. Sometimes, you might want to convey something more personal about your brand, like its mission or the values it stands for. Luckily, you can create brand videos to share such important messages with your community. 
In this example, BGO takes the viewer on an imaginary journey, encouraging them to picture a future in real estate led by the values the company stands for. Thanks to the soothing and confident voiceover and the positive, motivating footage, BGO can clearly convey and illustrate their mission to manage sustainable communities around the globe. 
Real estate is an industry that has a heavy impact on people's lives. That's why you should consider using video content to share your convictions, and how you plan to help the community you're in grow.
21. 212 Bravo Team – Tell an Inspiring Story
.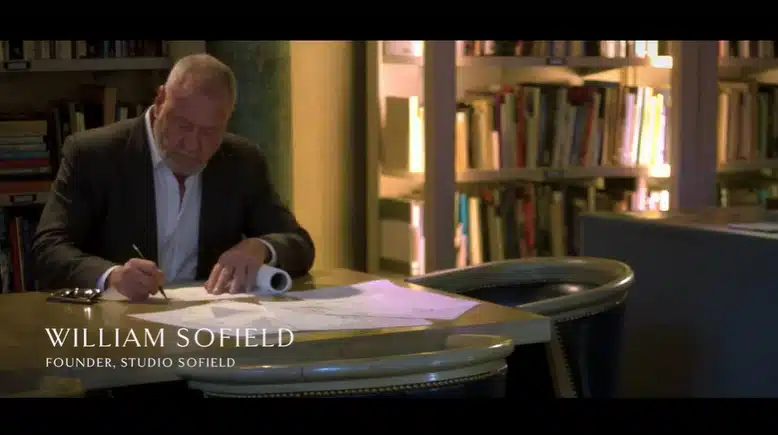 Who would be better to describe a building than the man who built it?
In this video, Bravo Team's architect explains some of the design choices the Studio has made along the way. From the outside storefront to the small objects decorating the different surfaces, the viewer gets to discover the company's sources of inspiration. With this, the narrator builds the property's unique story, which makes it more interesting and attractive to potential buyers.
22. LeAnn Henry – Share a Day in the Life
.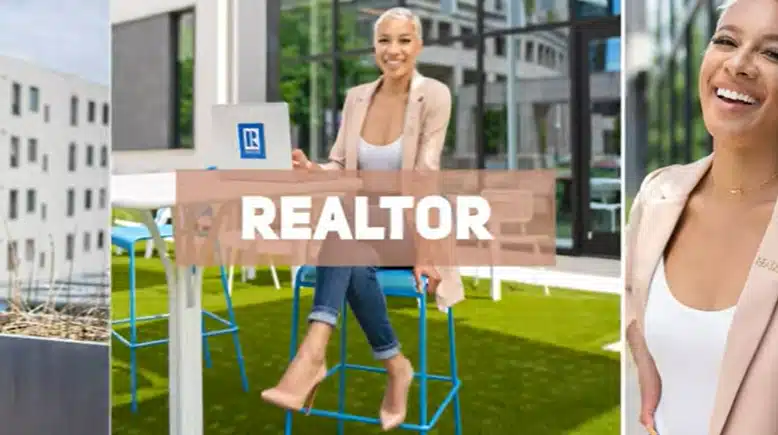 Another type of popular real estate video for marketing is "A Day in the Life." These kinds of videos follow you throughout your workday as you go about your daily tasks, from getting ready in the morning, to arriving at work and doing business. What makes them especially effective for this industry is that your everyday activities can look very different than those of other companies such as, let's say, law firms. 
In this example, a realtor offers showings to potential buyers, makes home inspections, and checks in at the office from time to time. This idea allows you to easily come up with new content on a more frequent basis. Moreover, why not give viewers a peek at all the processes that go into buying and selling a house?
22. Compass Real Estate – Show, Don't Tell
.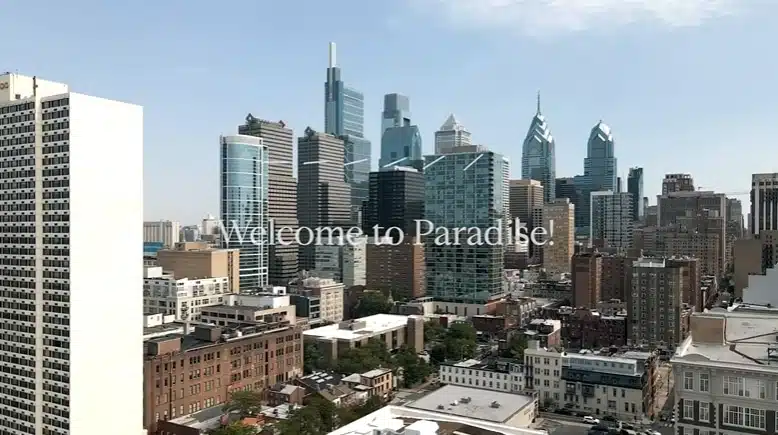 There's no better way to convey the benefits of a product, than by showing it in action or actually using it. The same goes for real estate videos. I chose this piece because of the unique way in which Cherise takes us to meet the neighborhood: with a small, real-life tour of its main attractions. 
Besides being funny, the piece enables viewers to experience the benefits this property has to offer, which might pique their interest, and make them want to give it a chance.
24. Blair Lancaster – Give a Walkthrough
.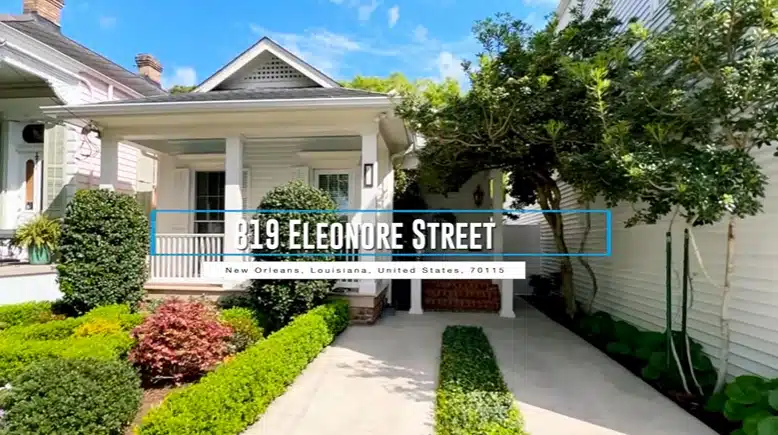 Nowadays, the idea of being able to view a home online has also become attractive to potential customers. Virtual walk-throughs are a unique and easier way to have buyers experience the joy of entering a house for the first time and exploring it— without having to leave the comfort of their current home.
What makes this example stand out among real estate videos is the great use of camera movement. The slow-motion interior shots make viewers linger on the details and appreciate every piece of the property, which allows you to carefully inspect all the key attributes
25. The Local Project – Explain the Architecture
.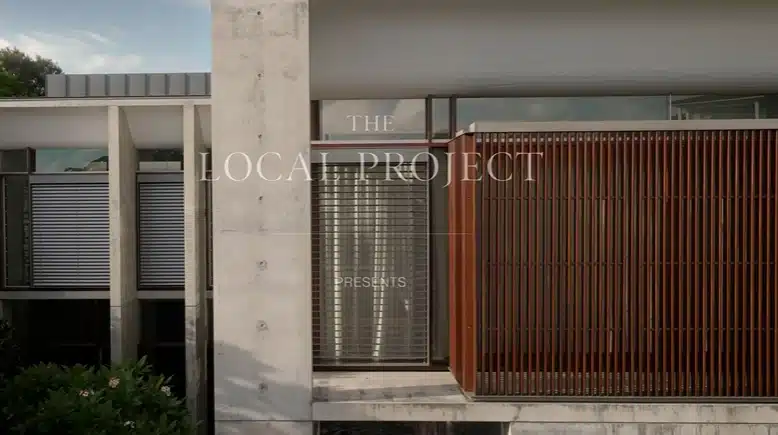 Anyone working in real estate knows that part of your work is conveying what makes a certain house unique and special. What I like about this property video, is how it uses wide, slow-moving shots of the rooms to guide viewers through every aspect of this beautiful home and its unique personality. 
But what really helps convey the nature of this home is the very insightful voice-over. Take notice of how analyzing the structure and architectural layout of the building helps viewers better understand all the design choices that make the house what it is.
You don't have to go deep into complex, architectural jargon, as most buyers won't be able to understand it, but with a simple explanation like this one, you could enchant customers with the special planning of the place you're trying to promote.
Why Choose YumYum Videos for Your Real Estate Video?
Now you've seen some of the best real estate videos there are. But how can you get your own one?
Just as you're probably great at getting people their dream house, here, at Yum Yum Videos, we team up with companies to help them achieve their business goals with compelling video content. On top of that, there are a few extra things that make our pieces taste different:
We focus 100% on our client's

needs

from the get-go!

Whatever the message you want to deliver or the audience you are targeting, we'll be dedicated to creating the most effective and original video for you.

We understand that

no two companies are the same

. That's why we strive to create original videos that properly showcase your uniqueness and what you're offering.

We know that no one understands your business better than you do. So, from start to finish, we

listen to our client's feedback

and incorporate their input into our pieces.

Last but not least, our formula for making the best videos starts with

close attention to detail,

which helps us bring life to your brand's voice and personality through gorgeous pieces. 
If you want to know more about our video production process, here's a short piece we made about it:
.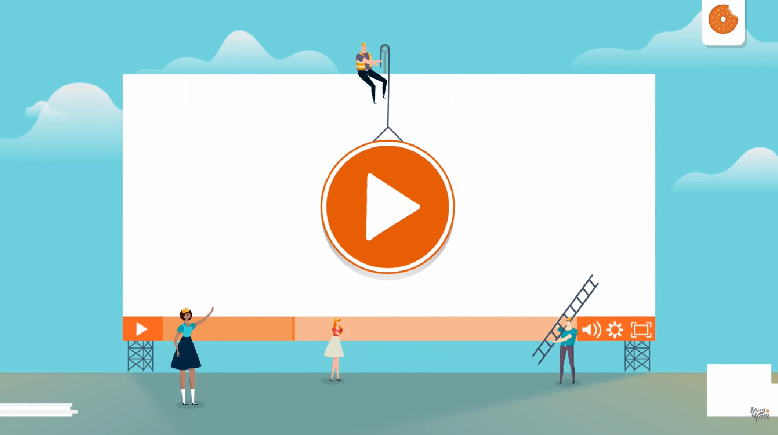 Now, if you are thinking of booking a professional team for your real estate videos, get in touch with us! We are eager to hear everything about your project.
Wrapping up
Just as there are no two equal homes, there are no two equal real estate agencies. Every company brings something distinctive to the market, and we can see that in all the different types of videos we've gone over.
Real estate video marketing is about showcasing that. So, I hope that these examples have inspired you and that now you're ready to start creating interesting pieces that effectively convey your message and nail your marketing goals.