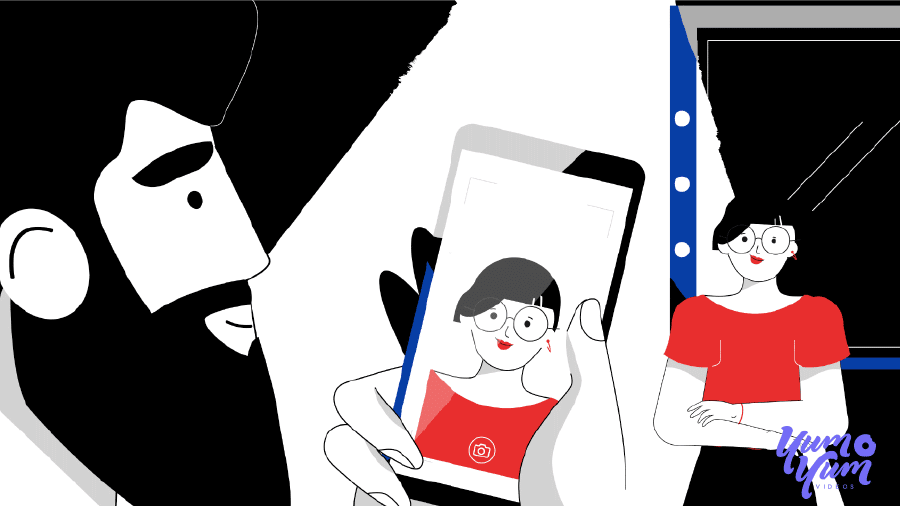 If you've leveraged social media video marketing before, then I'm sure you've come across vertical videos before. They're becoming increasingly popular, but what's the fuss all about? Should you start recording videos like that?
Well, I'm here today to answer those questions and more! In this piece, you'll find out why you should embrace this aspect ratio and how you can benefit from it.
Now, let's get some facts about vertical videos straight 😜.
1. What Are Vertical Videos?
Most videos you watch on YouTube are usually shot in landscape orientation with a standard 16:9 ratio. On the other hand, vertical videos are those in portrait orientation with an aspect ratio of 9:16, which is tailored to fit a mobile phone's screen. So, you'll find these videos on TikTok and Instagram stories, for example.
Vertical pieces used to be frowned upon by video marketers and producers, but it's been steadily gaining popularity among social media users. So, brands won't be able to ignore this trend much longer.
.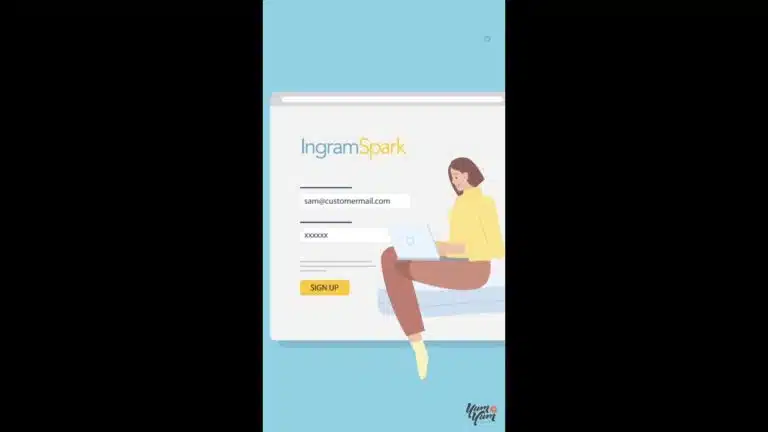 2. Three Reasons Why You Should Use Them
Now you might think that they're just a passing trend and so you shouldn't bother making them. Well, that's couldn't be further from the truth, and here's why:
2.1 Social media platforms favor vertical video
Whenever the most popular social media channels adopt a new trend, it quickly becomes a norm. It might take a bit for a trend to become accepted, but once it does, it's expected by audiences —and that's what happened with vertically oriented videos.
They have been accepted so well on all the major channels that people find horizontal video on mobile inconvenient and strange. In fact, Facebook Stories, Instagram Stories, TikTok, and Snapchat all recommend making vertical video ads so that they take up the entire phone screen.
2.2 These videos come naturally to mobile users
If you didn't already know, over 75% of all videos are played on mobile devices because it's easier and more comfortable. So, it makes sense that vertical content is more popular among mobile users because they fit the phone's entire screen, and the content doesn't get cropped out in weird places.
On top of that, 94% of people hold their phones vertically to watch a video because that's the way they're naturally oriented. If we think about it, it just feels unnatural and inconvenient to flip our phones sideways just to watch a short video. So it's safe to say that vertical videos come naturally to us.
2.3 Vertical videos are more likely to be finished
Audiences' attention is fickle, so getting them to watch a video until the end can be a difficult task sometimes. We've all struggled with that at least once. The good news is that vertical videos seem to have a 90% completion rate than horizontal ones. 
One possible reason for this trend is that portrait videos restrict the number of details in the frame. So, by removing unnecessary peripheral distractions, it's easier and more convenient to focus on the content.
3. Best Tips to Use Vertical Videos
The great thing about these videos is that you only need a smartphone (and a bit of creativity!) to shoot them. If you want to give them a try, here are some of my best tips to make you vertically un-challenged 😉.
3.1 Optimize for silent viewing 
Most people prefer watching videos and ads without sound, so you need to ensure that your message can be understood on silent viewing. That's why I always recommend using subtitles and text on-screen to improve accessibility and allow viewers to enjoy your content regardless of whether they choose to enable sound. 
3.2 Choose the right aspect ratio
I know I mentioned at the beginning that the aspect ratio of these videos is 9:16, but there's a bit more to it. So, that aspect ratio is for full-screen viewing and the best option for pure-play pieces.
However, for Facebook and Instagram feeds, it's recommended to use a 4:5 or 1:1 aspect ratio, whereas for Stories on both platforms, you should use a 9:16 or 4:5 ratio.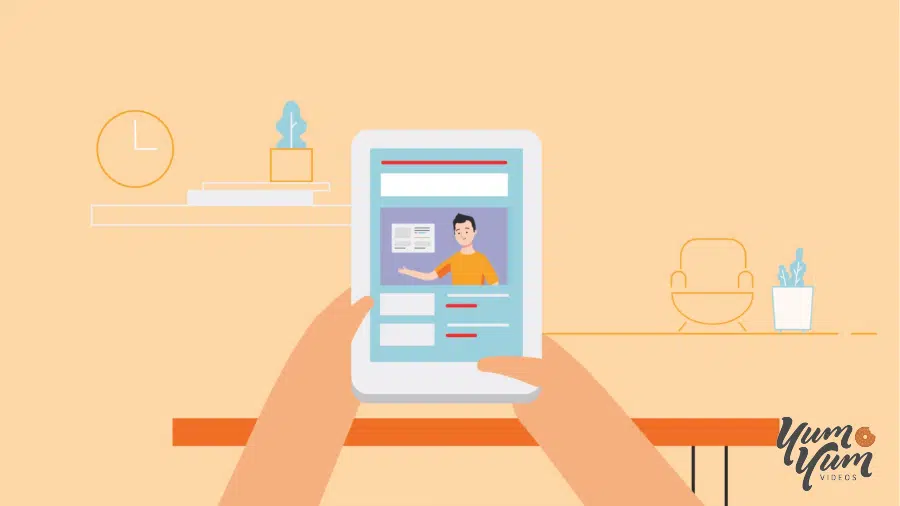 3.3 Be careful when cropping your vertical video 
If you've already shot your video using the wrong aspect ratio, you'll have to edit and crop it to the right dimensions. There are many apps and programs out there that can help you adjust the aspect ratio, but it's crucial to keep an eye on any key data in your piece.
When cropping a horizontal into a vertical one, you might be leaving important elements, like a piece of text or your CTA, out of the frame. There's nothing more frustrating than having to watch a poorly cropped video 😅.
3.4 Consider storytelling for your pieces
Any video, regardless of its type and orientation, can greatly benefit from incorporating a bit of storytelling. This is a great way tactic for any content marketing strategy because it's very effective in grabbing people's attention and making your message more relatable. Moreover, storytelling can drive viewers to engage with your videos and even evoke an emotional response from them.
4. Vertical Video Examples
You've done enough reading already, so now you're in for a treat! Let's watch some interesting examples to get the creative juices flowing:
4.1 IngramSpark
.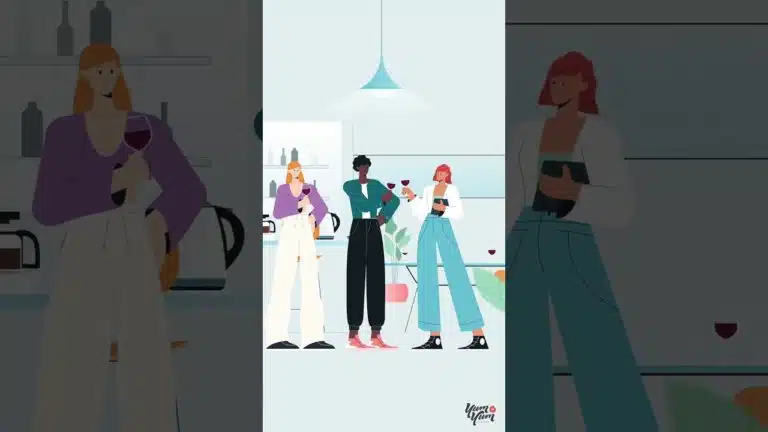 (Created by Yum Yum Videos)
This is a great example of how to repurpose content shot in landscape and turn it into a vertical piece. As you can see here, there are inevitably some details that got cropped out of the frame, but the most important visual elements that add dimension to the piece remained. 
.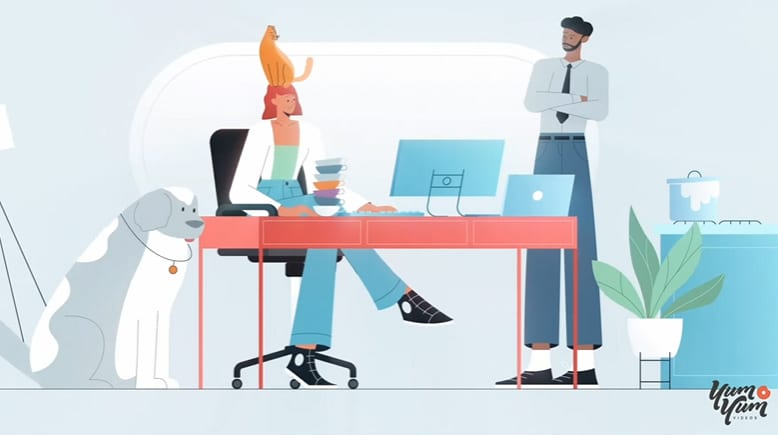 For this, it was crucial that the landscape video had these key elements, like the main animated character and the product's logo, placed at the center of the frame.
4.2 Logitech POP Keys + POP Mouse Blast
.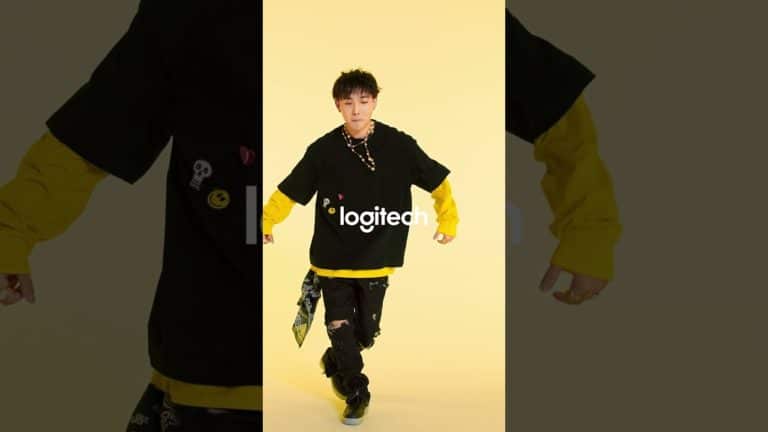 Text always looks smaller in the 9:16 aspect ratio than it does in other ones. So, you should always try to include as little text as possible and use big, bold fonts that will make it stand out and easier to read.
Another important aspect of vertical videos is the use of bright colors and fun, entertaining music to catch the viewer's attention. By doing that, you'll ensure that your video really "pops" 😜.
4.3 Home Learning
.
Videos shot vertically give off the feeling of being more authentic because they look like they've been shot with the presenter's or main actor's phone. Doesn't this video example look like a video chat with a friend or family member? These videos feel more personal, so viewers are more likely to relate to the message and watch until the very end.
Wrapping Up
The vertical era is upon us, and whether you're a marketer or a business owner, you need to stay on top of the latest trends. After all, mobile marketing is all about meeting your audience where they are at and tailoring your content to their preferences. Luckily, I've just given you the basics to nail vertical videos!
Even if you're just getting started, you can repurpose old landscape videos into wonderful pieces for your social media channels. Just be mindful of all the tips I've given you here, and with some patience and consistency, you'll start making great videos 😉.