Product videos offer the perfect solution when you find yourself trying to come up with new ways to show people your product or service's features in a way that's not only accurate but also compelling and understandable. 
After all, you need to overcome the fact that potential buyers can't interact with your offerings directly!
These marketing videos let you showcase your products in the best possible light, while also getting viewers on board with the idea of converting… but only if you know how to leverage the style to do so 😉.
.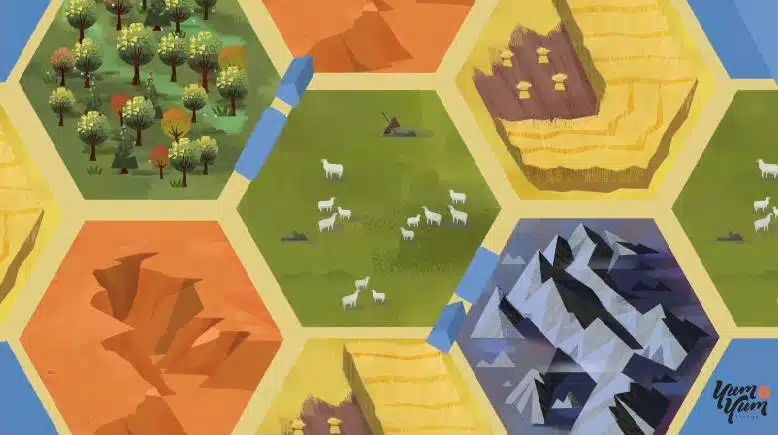 In this piece, we've compiled the 20 best product video examples for marketing, alongside a detailed explanation of why we've selected them and what you can learn from each. Hopefully, they'll serve as inspiration for your next campaign.
Let's dive in!
Why Do I Need a Product Video?
If you didn't already know, product videography can be hugely beneficial for any kind of business out there. Let me give you a few reasons why:
Provide a dynamic look of your product: You can show viewers what your offering does and teach them everything they need to know about it, potentially easing any doubts and concerns they might have about it.
Boost trust: The combination of attractive visuals and engaging scripts can help you come across as more authentic and trustworthy, especially when prospects can't really come and see your product in person.
Increase sales: Because of everything I've mentioned above, potential customers are often more willing to make a purchase after watching a product video for marketing.
1. Bulls Bikes US — Explainer Product Video
.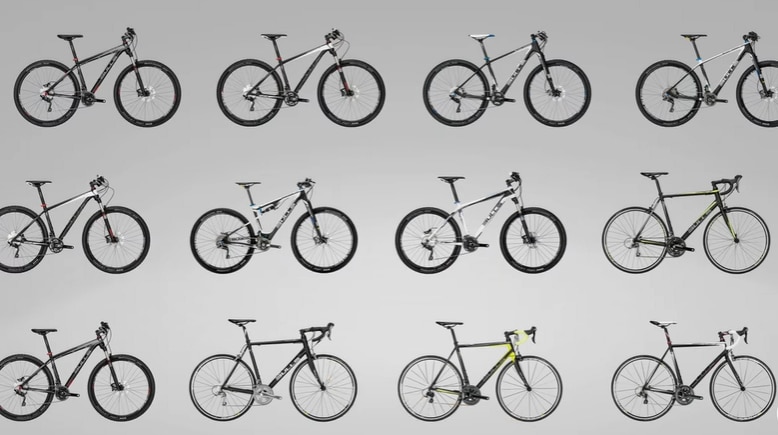 This marketing video we made for the folks at Bulls Bikes US combines different animated elements with live-action footage of the products to create an engaging visual narrative. This allowed us to place the spotlight on the bike's unique selling propositions and features, as well as the brand behind it.
This piece begins with a set of main aspects that the target audience usually looks for in a bike, being written on a search bar. Those three keywords are also core differentiators that elevate the company over its competition— which is a great way to hook viewers in!
Then, the video goes on to list the different characteristics and benefits of the product using a combination of animated elements and product footage, along with short snippets of the bikes in action to keep the audience interested.
What Can We Learn Here?
Animated elements can be of much help when you want a video that stands out from the crowd, while also showing your audience how your product works and how it can improve their lives. That's the secret recipe to get the best marketing videos.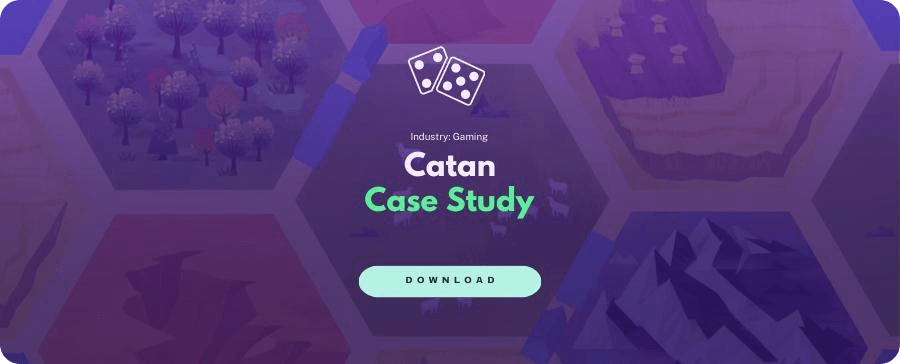 2. Rolex — Product Video Example for the New Rolex
.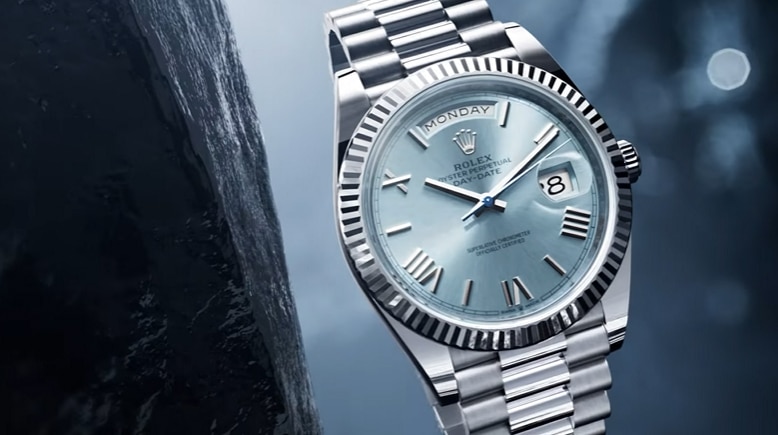 How can you hint at the quality of your product without actually saying it? Yes, you can take close-ups of the details, but have you thought about including shots of materials and elements that convey value?
Rolex is known for the highly detailed craftsmanship of its luxury products, which is clearly reflected in all the close-ups throughout the video. But this video's focus is on highlighting the quality of the material their new watch is made of—platinum.
With shots of the raw material throughout the entire video, alongside the product piece that's inspired by it (like the dial or the bezel), Rolex is able to demonstrate just how much platinum has influenced the design of the watch, and give a new value to their product
What Can We Learn Here?
Incorporating footage and imagery related to what you're selling— even tangentially — in your product videos, can allow you to subtly showcase certain aspects that your prospects find important when evaluating your brand, like quality or sustainability, for example.
3. Slack — Video Marketing Example
.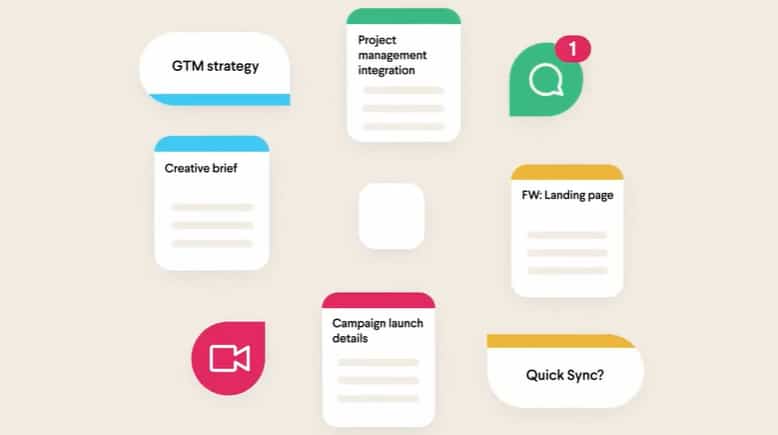 Tangible products are not the only ones that can benefit from using marketing videos to showcase their features.
This video from Slack is probably one of the best video marketing examples on the list in terms of showcasing intangible products in interesting ways. As the narrator enumerates and explains the app's characteristics, you can actually see how they work in the interface.
So, instead of a long and tedious list of items that customers can just look up online themselves, Slack uses a product video to give them a virtual tour of all of the platform's features, making everything more engaging and easier to understand.
What Can We Learn Here?
Say goodbye to those long walls of text droning on about the technical characteristics of an intangible product. You can use video to actually show your customers everything they can do with it.
4. monday.com — Video Marketing Example for Monday.com
.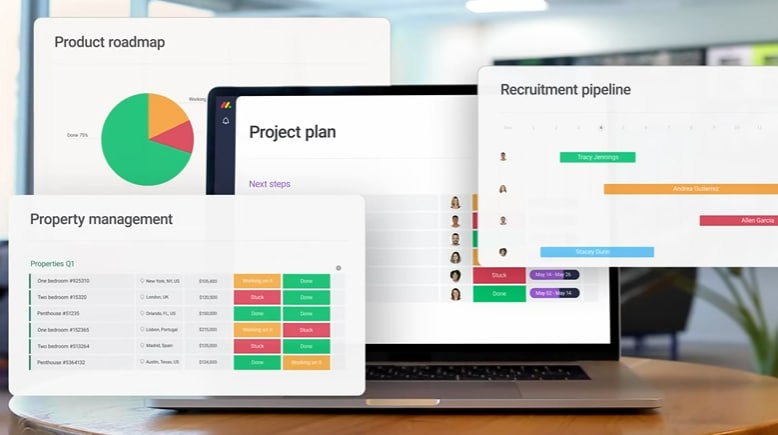 This video offers a different take on how to promote software. The narrator's friendly and upbeat tone immediately hooks the viewer, and piques their interest as she clearly states what the video will be about. 
With this type of product video for marketing, the company demonstrates everything the user can do with the platform and how the different features work. The downside is that such an approach won't result in a short piece— but that's alright! 
If your product or service requires a longer explanation for potential customers to get the full picture, go ahead and do it. As long as you make sure that your marketingvideo remains centered around the same topic, and that you are effectively targetting people interested in what you have to offer, your viewers will most likely watch it even if it's a bit longer than usual. 
What Can We Learn Here?
Don't be afraid to create a longer video if your product or service requires that you give more details to help the audience understand how they can benefit from it. However, always try and keep it as short as possible, as that will improve its performance.
5. Deuter — Marketing Video for the Deuter Alpine Backpack
.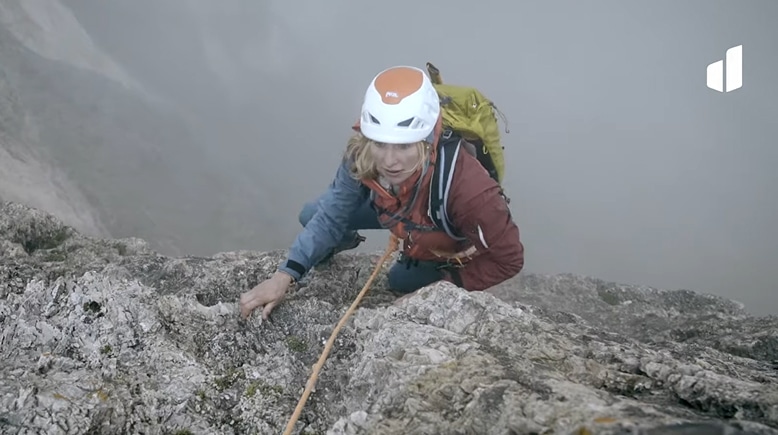 Another interesting product video for marketing that's worth taking a closer look at. The piece shows how this Deuter backpack is designed to allow its users to have "more energy throughout the day," which is the phrase the video starts with. 
Then, the video goes on to enumerate the various reasons why that's possible, tying each of them to a product feature. Each of those elements is shown in a close-up shot of the backpack in combination with live-action footage, which takes the viewers on a journey along with the people in the video. 
This way, they will feel like the backpack can help them live an adventure of their own.
What Can We Learn Here?
The combination of different product videography techniques and styles can help you place the focus on those key features you want to show off and allow viewers to appreciate those essential details that they would otherwise miss, or pay little attention to.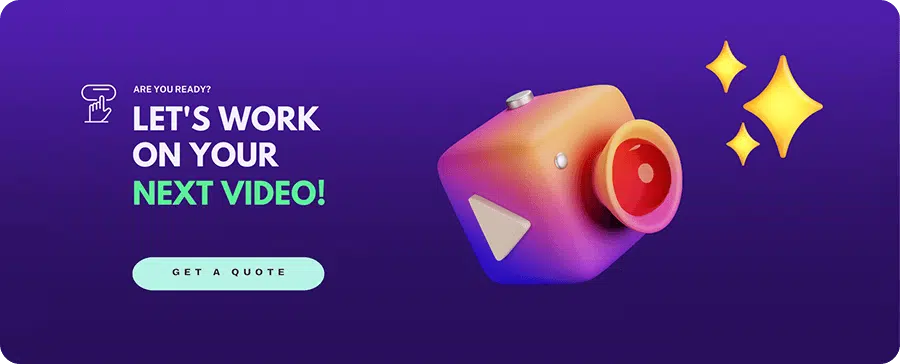 6. Nike —Marketing Video KD12 Shoes
.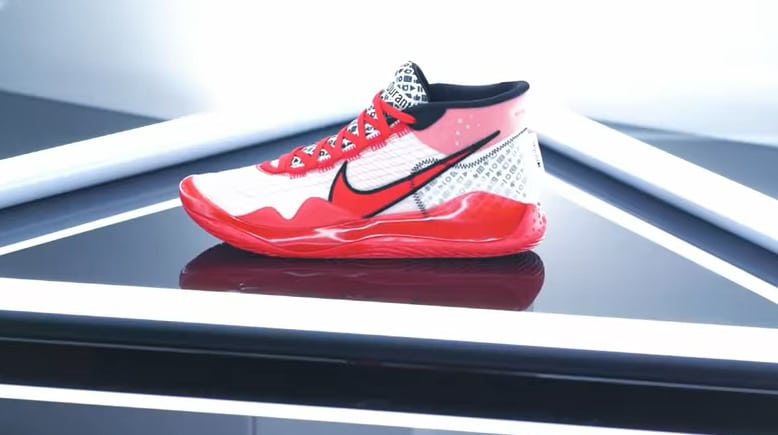 While colorful content can certainly make your piece more attractive to some audiences, there are some cases in which less is more.
Did you notice how most of this video's visuals revolve around the color red? Well, that's because the shoes featured here were inspired by the YouTube channel of Kevin Durant, an American professional basketball player. Since red is YouTube's characteristic color, this video caters to that pre-established branding element.
Other interesting aspects of this product video example include a combination of close-ups of the shoes' smaller details and 360° shots, together with an explanation of the key features being shown to improve visual communication. A common strategy when aesthetics are a big part of your product!
What Can We Learn Here?
To tailor your videos to a particular audience, you can use something as simple as a specific color that represents them or their interests, as long as what you're referring to is easy to identify. Also, take advantage of your product's innate qualities, and use them to improve your marketing video. Close-ups and glamour shots are popular with fashion and tech products for a reason 😉.
7. Dunkin' — New Salted Caramel Sips
.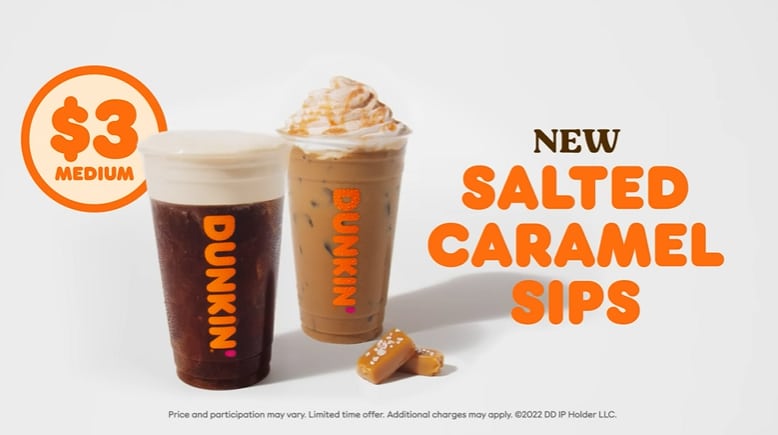 Making a product video for marketing about food can be tricky sometimes. After all, how can you convey the taste and texture of such a product through a screen? Cue to one of the tastiest video marketing examples we've come across! 🤩.
In this 15-second long piece, Dunkin' shows the innovations they're bringing to two of their products by focusing on each new ingredient being added to the original brews. In the close-ups, the audience can appreciate the texture of the ingredients while listening to the explanation of how the final drink is brought together. 
I don't know about you, but I really feel like having a Salted Caramel Sip with a donut right now 😉.
What Can We Learn Here?
Short videos can still be incredibly effective in conveying product features, especially if they're centered around showing what new and innovative elements are being added to your assets. 
8. Apple — Marketing Video for iPad Air
.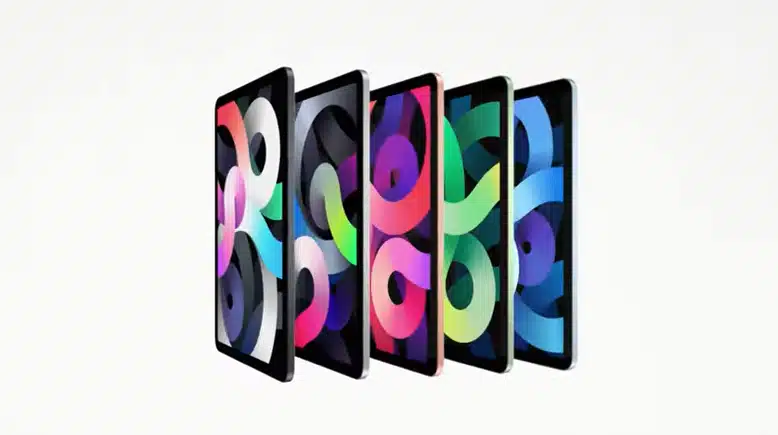 Apple has some of the best product video examples out there. Just look at how they use the actual product to list and showcase its main features — they're written on the iPad as if it were a person taking down notes!
Those more intangible features that are harder to explain, like the speed, are shown in action by demonstrating how you can use the product to play games and edit videos.
Quite an impressive workaround, don't you think?
The use of colorful elements and upbeat music in this piece brings everything together and aids in catching—and keeping!—the viewer's interest from start to finish.
What Can We Learn Here?
If your product allows it, you can use it as the centerpiece to highlight its key features and most appealing characteristics. That, in combination with the right music and fun colors, can transform your video into a wonderful experience for your viewers.
9. Gillette — Video Marketing Example
.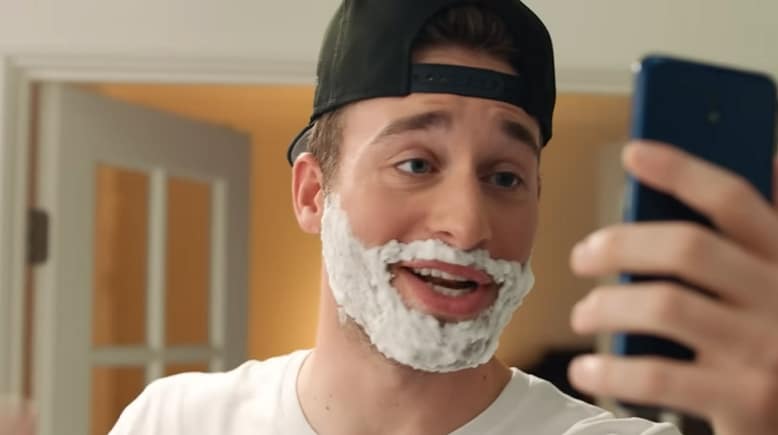 Your brand might specialize in one type of product or cater to a particular niche, just like Gillette does. If that's the case, it can be challenging to produce a new video with fresh content each time you launch something new.
Gillette partnered will a well-known social media content creator to create this captivating product video example and promote their latest razor. In this charming and entertaining script, we're given everything a good video marketing example needs: product closeups and a quick summary of the benefits and unique features that doesn't feel promotional at all! All while emphasizing the uniqueness of Gillette's products and how the brand caters to different audiences.
What Can We Learn Here?
If you're looking for a new angle for your product videos for marketing, you can partner with influencers. This can be of great help if you want to tap into new niches and audiences. And the best part? You don't even need to have a long script, as long as you can show the positive impact your offering can have on peoples' lives.
10. Dove — Dove O% Aluminum Deodorant
.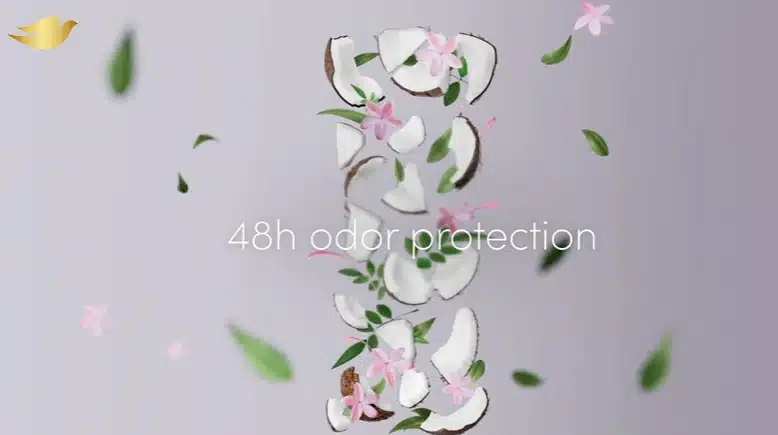 Making the ingredients of a product the stars of your video is not limited to just food (or expensive watches!). This video marketing example starts by showing that aluminum is no longer part of the product, and then it highlights the two components that make it better for the skin.
However, what got this piece on our list is that there's a second product featured in it. The refillable deodorant is introduced right before the video ends, which generates curiosity about this product and entices viewers to look for more information about it.
What Can We Learn Here?
The versatility of product videos allows you to introduce more than one product or service. You can take advantage of this and present a second product to build intrigue around it. Just remember that this will only work as long as there's a clear connection between the two, and should never be overused.
11. Victorinox — Swiss Classic Foldable Paring Knife
.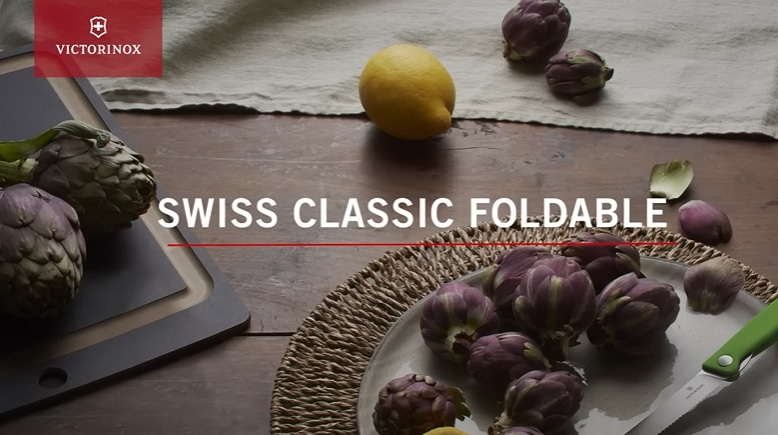 Sometimes, the absence of a core element can help you stand out, and keep the viewer's attention where you want it — like in this product video for marketing! Victorinox has opted to leave music out of the equation and go straight to the point: the main features of their foldable paring knife.
Depending on the distribution channels you choose for your video, people might prefer watching with the sound off, so it's crucial that your piece works without sound. As you can see in this example, there's no music and no narrator either, but the product's characteristics are clearly highlighted in the text.
What Can We Learn Here?
Sometimes, simple is better. Soundless product videos can be the better option in certain distribution channels, but they need to be produced with that in mind and include other elements, like text, that can make the message clear.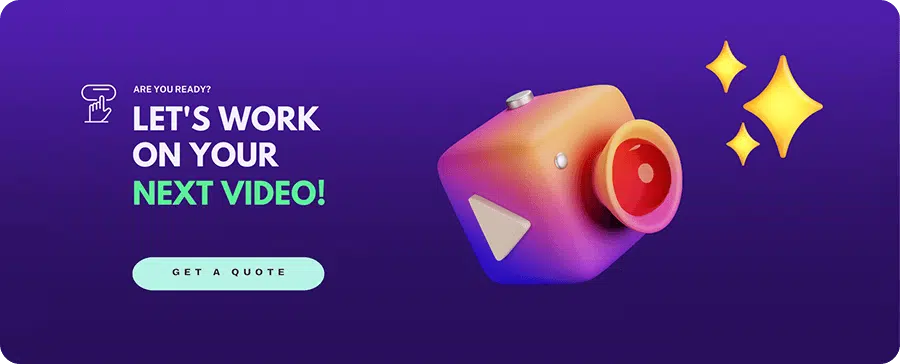 12. Advil — Product Videography for Advil® Dual Action with Acetaminophen
.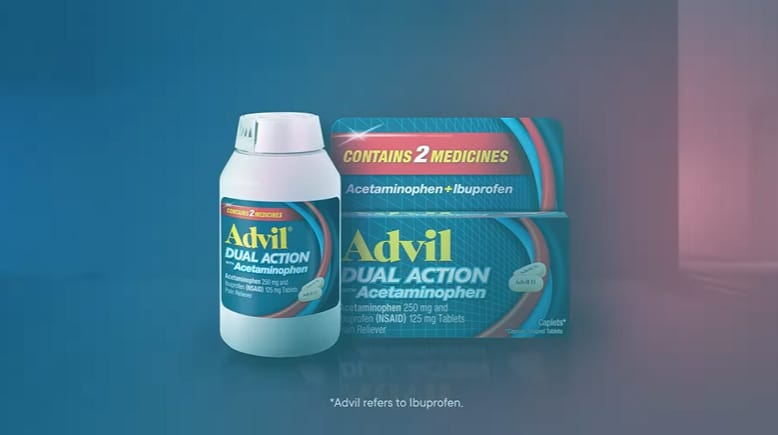 You might have different goals and target audiences in mind when it comes to product videos for marketing in specialized niches, like healthcare. Add in the complexity of some of the terminology, and you have a headache in the making.
One way to overcome these obstacles is by using those complex terms— but simplifying them with an explanation. That way, you can cater to both professionals and laymen at the same time.
This example might be just 15 seconds long, but in that short time, Advil still manages to describe exactly how their product works and how long the effects will last; all by mentioning the names of the compounds in the pain reliever and describing what they do in the patient's body in layman's terms.
What Can We Learn Here?
You can use the same marketing video to cater to more than one type of audience at the same time. And if you're dealing with any terminology that might be difficult for a particular segment of your viewers to understand, you can — and should — use visuals that help simplify the information.
13. Catan — Video Marketing Example
.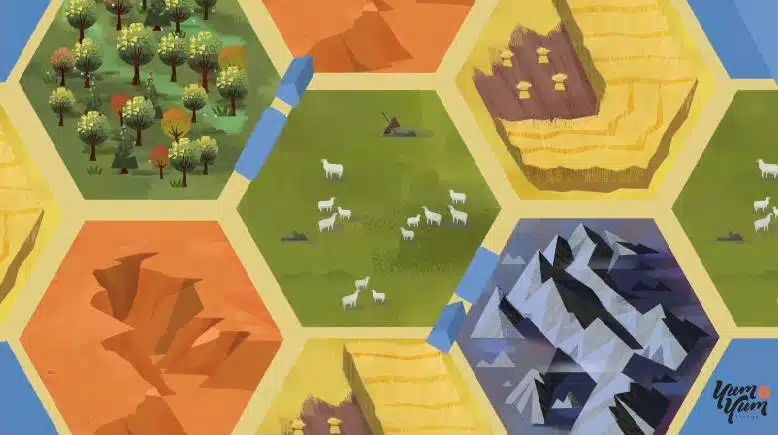 We've mentioned several times before that product video production allows you to show what you sell in action, but what happens when the nature of it doesn't allow it?
If that's your case, you could choose to go with this video's strategy of using animation to explain the game's features and give gameplay instructions in an engaging and fun way. Now that's a great product video example in my book!
What Can We Learn Here?
Using animated characters can help you explain what you're selling in more detail, something particularly effective when the intricacies of said product are difficult to demonstrate.
14. JetBlue — Product Marketing Example for JetBlue Mint, Refreshed
.

JetBlue is an airline, so it sells flights and vacation packages. Though guess, right? But as you will be able to see in this piece, they market their services as an experience. 
This video takes you flying—see what we did there?—over all the unique comforts you can enjoy aboard, from delicious food and wine to self-care products. The company transforms what would usually be a dull and idle period, going from one place to another, into a pleasant experience. The idea behind this video product is that by choosing this brand, you will feel as relaxed as if you were home or on vacation.
What Can We Learn Here?
Your product or service is much more than that just an object or a service; it's an opportunity to improve people's lives. Use that as the angle from which you plan your next product video for marketing and show your audience that you're not just selling "things" but offering them a unique benefit instead.
15. Jeep — Video Marketing Example for Grand Wagoneer
.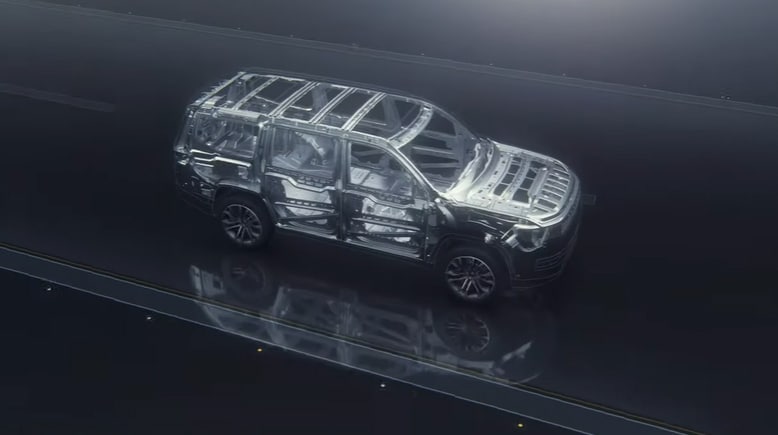 There's no doubt that this is one of the best marketing videos in terms of leveraging close-ups and 360° shots to showcase the product's features in detail. But what we'd like to highlight here is the introduction of the voice of an expert to deliver information about its characteristics and improvements.
In this case, we have two key members of the company explaining the most important features of the vehicle and how they can help you while driving. But your next piece could easily feature people outside of your company, like a doctor or an engineer, vouching for the quality of your product or the materials it's made of.
What Can We Learn Here?
Having an expert explain product features, how they work, and why they're a part of it is a great way to nurture brand authority and showcase reliability in your marketing video.
16. Hubspot — Best Product Video Example
.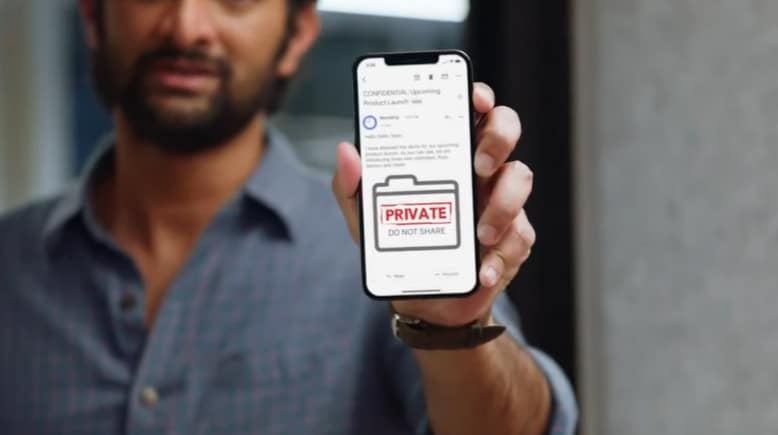 Product videos for marketing should show potential customers how your product or service works and how much easier their lives can be if they just leverage it. This is exactly what HubSpot does, it creates relatable scenarios of common issues that teams may encounter in the workplace if they lack effective CMR software.
And in order to make your viewers connect with your brand, humor is an incredible resource. Appealing to it helps humanize your brand while keeping things entertaining, even if you're listing a software's benefits with technical language and complex features. 
What Can We Learn Here?
You don't want to bore your viewers as you list all the product's benefits and features. Humor can help keep viewers entertained and make it easier for them to relate to your brand and what you're offering.
17. Fenty Skin — Introducing the New Culture of Skin Care
.

Leave it to a famous makeup brand to make a video product that's a work of art. With background music that sets the mood from the start, beautiful decorations, a stable color palette, and fast-changing scenes, Fenty Beauty not only share their new skin line— but introduces a way of life.
Fenty is inviting potential customers to join a new culture of people who take care of their skin without shying away from outdoor activity and exposing themselves to nature's conditions.
In this video marketing example, they're showing that you can do all of that— and still have a flawless face, thanks to their new skincare line.
What Can We Learn Here?
By creating a culture around your product and associating it with a particular image, you can attract specific customers that share your values, increasing the chances of them developing a preference for you and becoming loyal to your brand.
18. Adobe — Product Video for Fantastic Voyage
.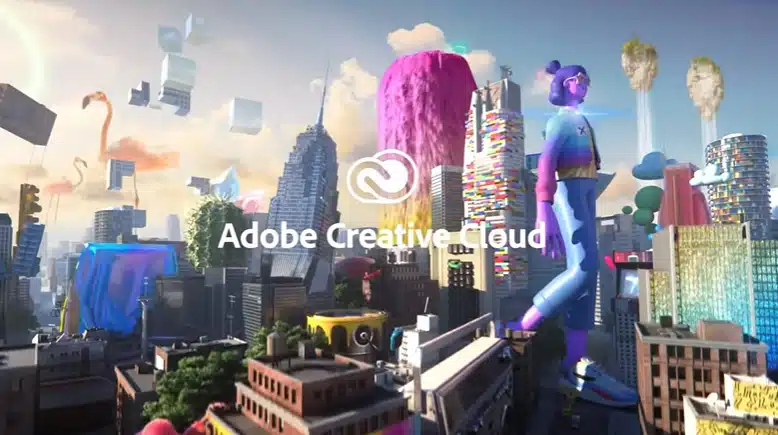 It can be hard to bring software to life and show all of its practical benefits. Adobe accomplishes this — quite literally— by fusing fantastic creations with reality.
In a one-minute video, the viewer sees everything their software can do: from using transparency for photo editing to 3D designs, and even animations. The message is clear and easy to understand: use Photoshop to bring your creativity to life.
What Can We Learn Here?
You have a better chance of converting customers if they fully understand how your product works. And there is no better way to accomplish this than to demonstrate it in real life. Everyone can do it, even software companies.
You just need to be creative!
19. Starbucks — Product Video for Marketing: It Starts With You
.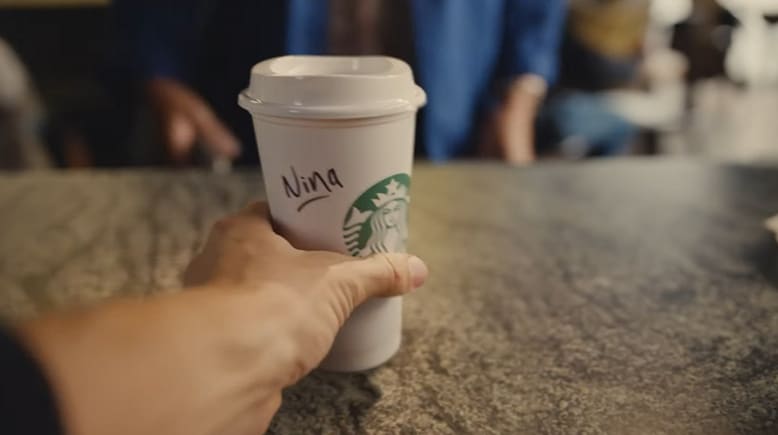 Things turned a little metaphorical in this video, but don't worry, I got a little confused too the first time I watched it.
But we cannot help but consider this Starbucks piece among our best product videos for marketing because it makes it impossible to take your eyes off the screen. Here, everything represents something more: the book turns into a computer, working turns into a meeting with friends, and beans and almonds turn into a delicious Starbucks coffee to go.
More than just a cup of coffee or a meeting, this video makes us realize how Starbucks' coffee comes to life, and how it's consumed in real-life situations. And this makes you realize that it's more than just a drink: it's part of your daily routine!
What Can We Learn Here?
Don't be afraid to implement a unique and artistic take on your marketing videos. If you can make your viewers reflect upon your message, your product will definitely stick longer in their minds. Try not to get too metaphorical, though, because your video could miss its goals.
20. Recognize — Video Marketing Example
.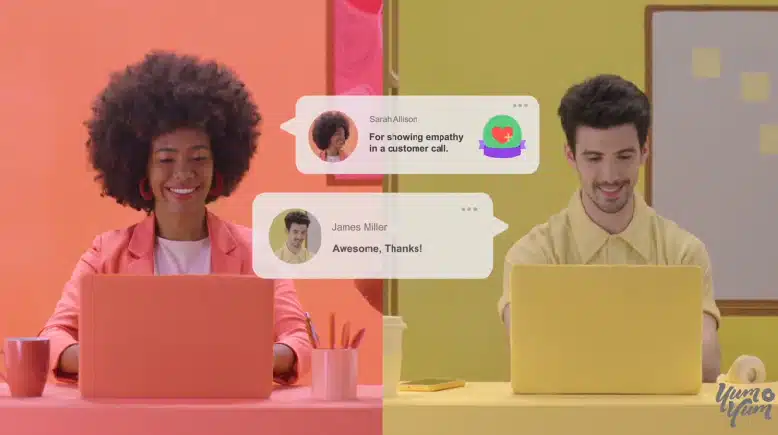 If you want to give your video a unique feel, it can be a good idea to follow Recognize's idea and mix live-action footage with animated elements to add dynamism to your message. This can also be a good strategy to direct the viewer's attention to specific points, such as a cool feature or a particular benefit, without coming across as "pushy."
Furthermore, the actors give the video a human touch that can make your message more relatable and help you create a more meaningful relation with your audience.
What Can We Learn Here?
There's nothing like the combination of live-action and animation to tell stories that catch a viewer's attention and convince them of your product's benefits. Storytelling guides viewers through your message while presenting relatable situations and building a connection with them.
Does Your Business Need a Product Video for Marketing?
Now you know what a professional and compelling product video looks like. If you were wondering how you could manage to get one for your company— well, we may know a thing or two about it 😏.
Jokes aside, in order to develop a successful piece, you need to find a company that actually worries about conveying all that your product stands for and showing its benefits in an engaging and interesting way. 
Here at Yum Yum Videos, we:
Work side by side with our clients

through the entire developing process, from brainstorming to scriptwriting and revising the final outcome. 

Believe that

communication is key

in creating a piece that properly represents our client's brands.
Focus on

your needs and goals

, taking the time to fully grasp them before starting. 

Deliver high-quality pieces that are 100% original and fully customized

to our client's audience requirements and their unique style.
Have over a decade of experience in the animated video production industry. And thanks to this and our working philosophy, we've been able to partner with world-renowned companies such as Amazon, American Express, Walmart, McKesson, Red Bull, and DocuSign. This has also allowed us to get 5 out of 5 stars reviews on

Clutch

and

Google

.
In case you're curious about our style, here are a few of the projects that we have worked on:
.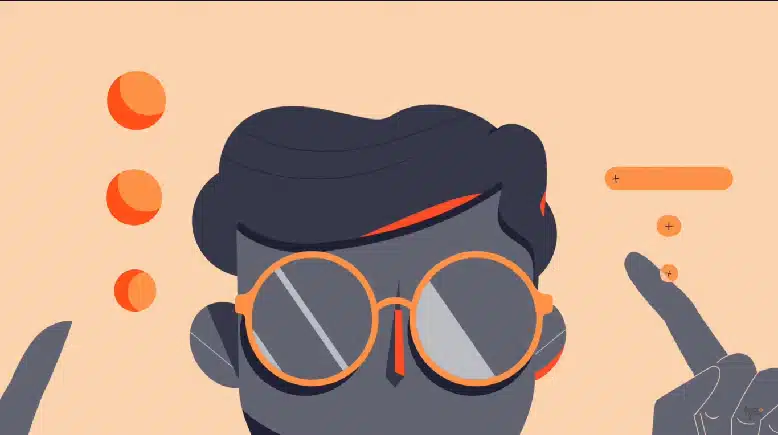 We're always looking forward to taking on new projects and are eager to offer you the best professional video services around. So, if you want to discuss how we can help you create a great product video for your brand, don't hesitate to contact us! 
We're always available to chat with you about it 😄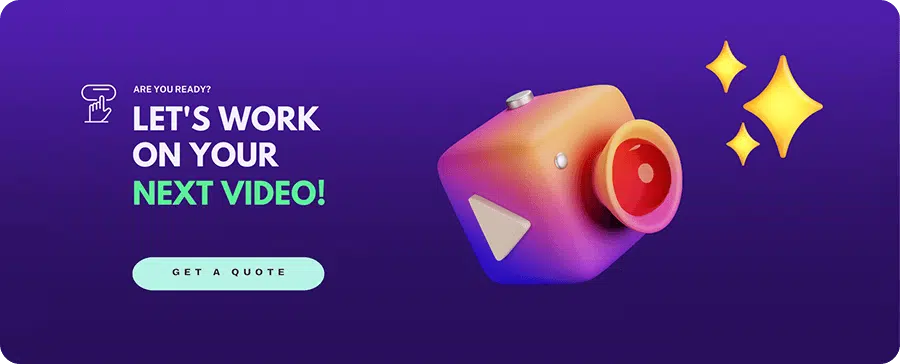 FAQ about Product Videography
Now that you know more about the best product videos out there, it's time to tackle some commonly asked questions that you might've thought about yourself while watching these examples:
1. Why create product videos for marketing?
Creating these videos is a bit of a necessity nowadays, especially if you're in e-commerce, and here's why:
Educate potential customers: You can deliver information in a way that resonates with your target audience, ensuring they not only absorb your message, but also understand and retain it.
Enhance brand credibility: The best product videos are those that can trigger emotions and connect with the viewer, ultimately winning their trust.
Improve SEO: Search engines love video content, and they tend to feature it on search results for particular queries. So, if you optimize your product pages and embed a product video, there's a high chance you'll start climbing the ranks and show up among the first results.
Make sales!: By seeing your product in action and getting familiar with its functionality and features beforehand, prospects can feel more confident in making a buying decision.
2. How long should a product video be?
Ideally, your piece should be between 60 and 90 seconds long. That should be more than enough to deliver your message without overwhelming your audience and losing their interest. However, your video's length will ultimately depend on your prospects' particular characteristics, your marketing goals, and the distribution channels you're going to use.
3. Where can I upload my product video?
As you can probably tell from all these video marketing examples, YouTube is the go-to place for sharing your content. However, that's not your only option! For example, you could embed it on a landing page or your product pages, add it to your Amazon Listing, and even share it on social media.
Wrapping Up
Analyzing the work of other successful brands is an excellent source of inspiration that presents the perfect opportunity to learn new techniques that can serve as the foundation of your next pieces.
In this article, we've given you a wide range of styles, topics, and methods for producing compelling product videos for marketing, no matter your niche. Hopefully, you've found some good ideas that will suit your needs and tastes, so you can start brainstorming for a new piece right away!