Video content has become extremely popular, and this can only mean one thing for the business world: you need to start implementing a small business video content strategy to attract new customers and keep current ones interested in what you offer.
But I know that, as a small business owner, you're loaded with tasks and a never-ending to-do list, so you might not have the time to research which video types are the best for your strategy. So, I'm here to help 😉.
In this piece, I'll go over 7 essential video types, along with their benefits and some of our best professional production tips for small business video marketing, so you can start implementing a killer video strategy. Let's jump in!
1. Explainer Videos
.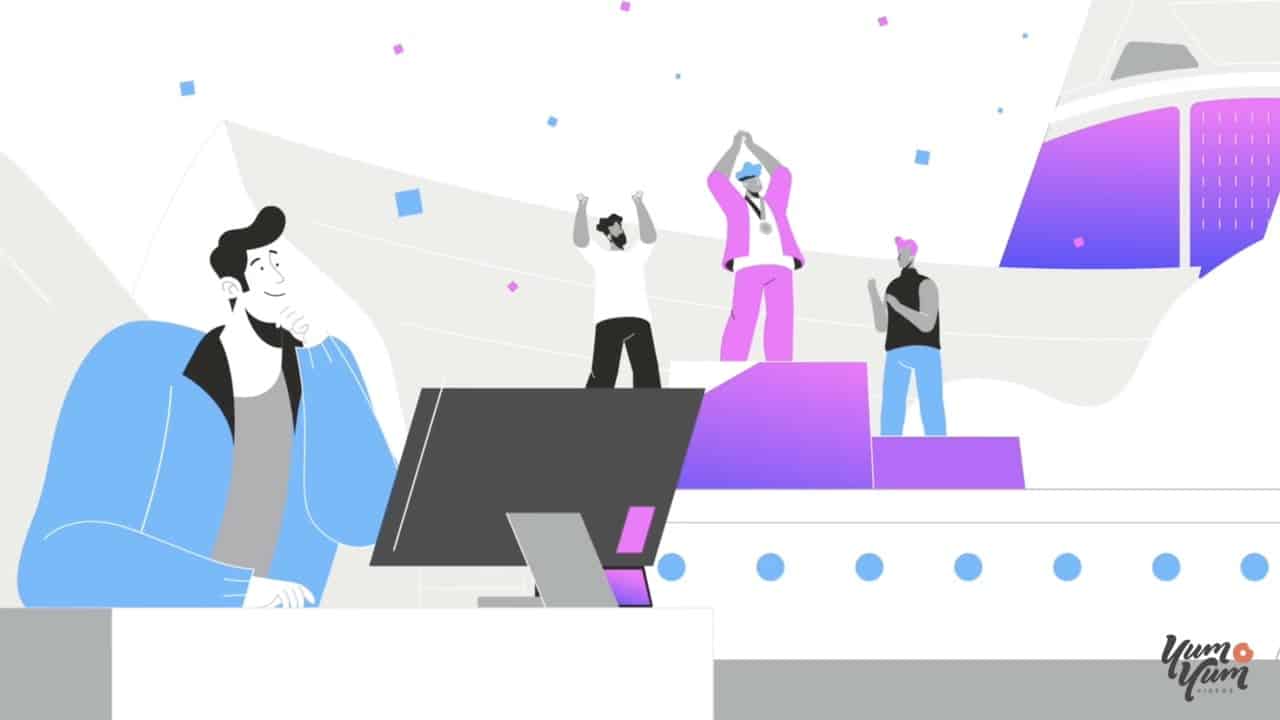 What they are: Explainer videos are short animated or live-action pieces that (you guessed it) explain your business idea. They're both informative and entertaining, thanks to the use of compelling storytelling, fun animations, and characters that illustrate your message in a clear and captivating way. Moreover, since they're typically less than 2 minutes long, explainers are really simple and straightforward.
Benefits: Because they're so short, they're perfect for catching your audience's attention quickly. Because of what I've explained above, they're also great at educating prospects about your business and selling your products or services, all while generating brand awareness through the use of your characteristic brand colors and tone.
Best practices: Ideally, you should keep your explainer's length between the 60 and 90-second mark. Be sure to mention what product or service you offer, how it can help your clients with their pain points, and why it's better than the competition.
2. Testimonial Videos
.
What they are: In a testimonial video, a past client tells viewers about their positive experience working with you and explains how you helped them with their pain points. It's structured like a story, with a beginning (explaining what problems your client had and how they found you), a middle (discussing why they chose you), and an end (talking about the results and what the experience was like).
Benefits: It's the go-to for any prospective customer who needs reassurance before finally choosing your business over the competition. A testimonial gives a first-person account of what it's like to work with you, providing a much-needed human touch to the purchasing process.
Reassure potential customers

Trustworthy and sincere opinion about your business

Humanize your brand
Best practices: Make it look and feel as natural as possible. If it sounds too scripted, your viewers won't believe what they're hearing, even if it's true. My advice? Give your client the freedom to tell the story in their own words! Additionally, try to shoot some scenes in their workspace, or some space unrelated to your business, to give a feeling of authenticity to the video.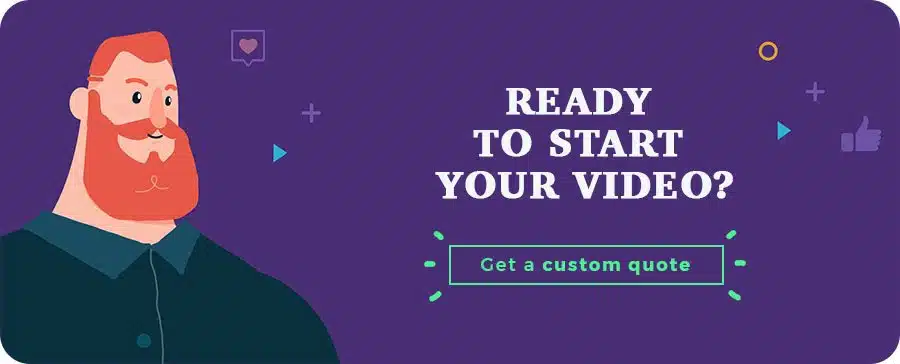 3. How-To Videos
.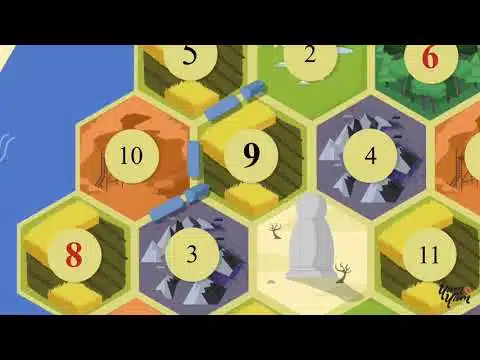 What they are: These videos focus on giving your viewers step-by-step instructions on how your product or service is used. They provide great value to your audience, solving any difficulty they may have in a matter of seconds. Considering that How-To searches are incredibly popular, these pieces are a great asset if you want to increase traffic and views.
Benefits: Customers tend to choose businesses that produce valuable, meaningful pieces because they can benefit from such content. How-To videos do that, and also educate your audience and build loyalty at the same time. You'll stand out from the competition if you make these tutorials instead of solely relying on an instruction leaflet!
Educate and provide value to your customers

Build affinity with your audience
Best practices: Your piece should be simple and easy to understand and follow. Put yourself in your client's shoes, and explain everything they might need to know to use one of your products, even if it seems obvious to you. You can even add a FAQ section at the end to clear up common doubts.
4. Internal Videos
.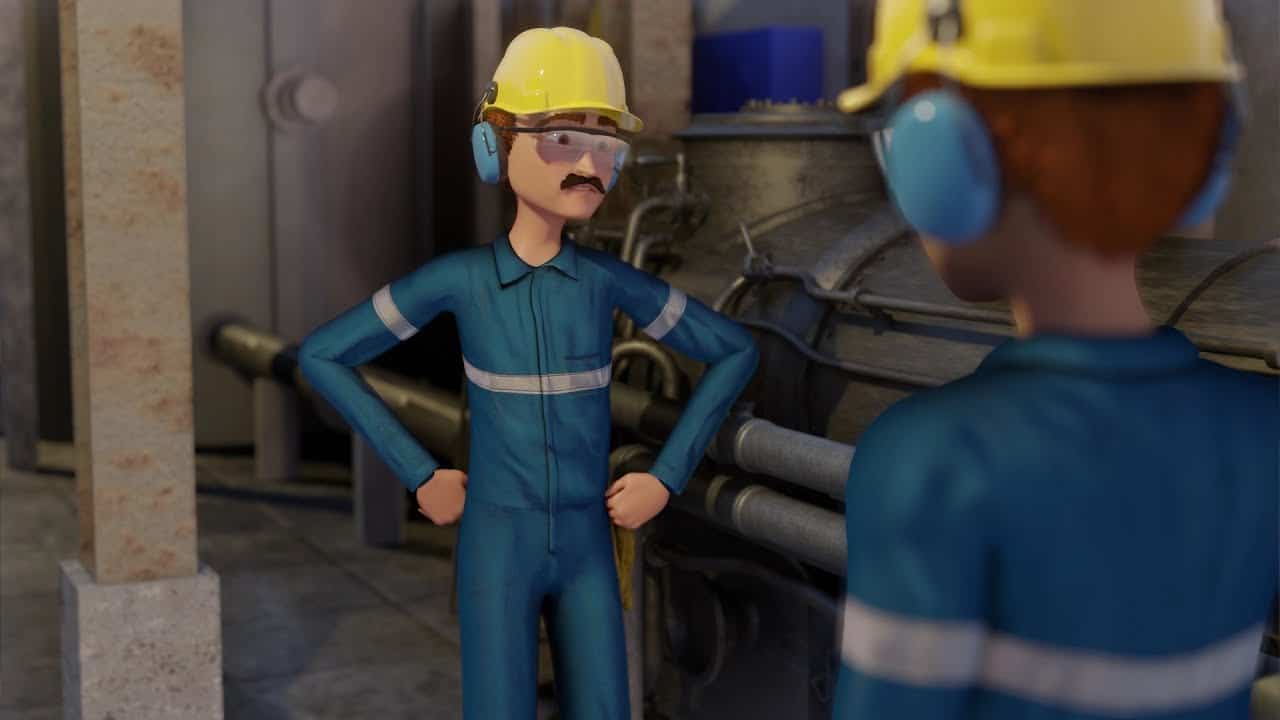 What they are: These small business videos aren't meant for customers, but for your employees instead. They're used to train new personnel and teach them new skills, demonstrate how your products or services work, and even convey sensitive company information appropriately. Effective communication is key in a work environment, and internal videos greatly help you with that.
Benefits: You'll save a lot of time and resources making internal videos since they're an evergreen asset. Anyone who needs it can watch them as many times as necessary. Moreover, these pieces are awesome communication tools and can be used to summarize your employees' tasks and goals so everyone can be on the same page.
Save time and money

Effectively communicate with your employees

Help everyone stay on the same wavelength
Best practices: It's better to make several short pieces going over just one topic at a time, instead of one long and confusing video explaining many things at once. Additionally, use all resources available to make your video easier to understand. For example, use a screencast app to record your computer screen if you need to teach new employees about company software.
5. Social Media Videos
.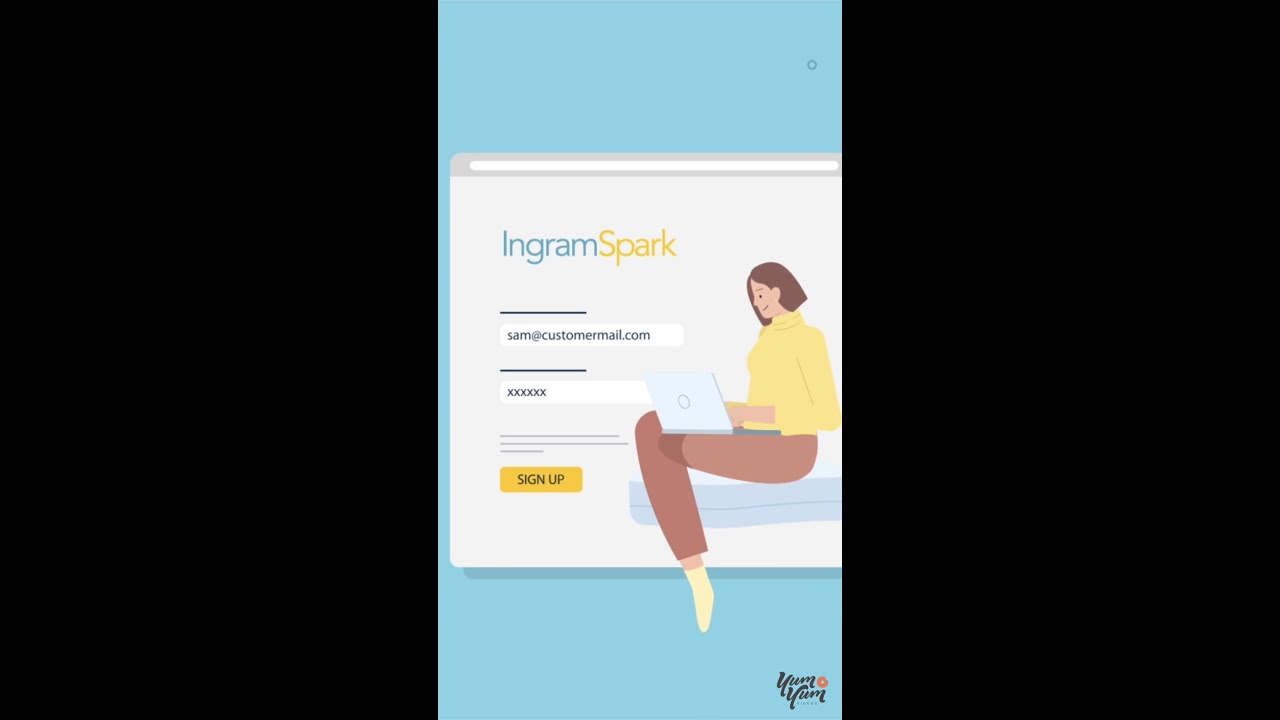 What they are: Unlike the other examples I've mentioned, these videos are specifically created with social media in mind. They have two key features: they're short, and they need to capture the viewer's attention right away. Why? Because social media is characterized by its ephemeral nature, so in order to catch the average user's eye, and keep them hooked until the end, the video has to be brief and captivating.
Benefits: Having a strong social media presence is paramount for any small business, and video can be very helpful to that aim. These assets are also great for increasing engagement and followers on your social pages. Moreover, because of the wide audience most platforms have, social videos can be a cost-effective way to generate brand awareness.
Best practices: It's crucial you shoot your video in portrait orientation, with an aspect ratio of 9:16, so it can fit on mobile screens. You should also do some research on what's your audience's preferred platform, so you can tailor your video to it and stay on top of new trends for future pieces. Once you've uploaded it, be sure to check its metrics so you know what your followers like best.
6. Educational Videos
.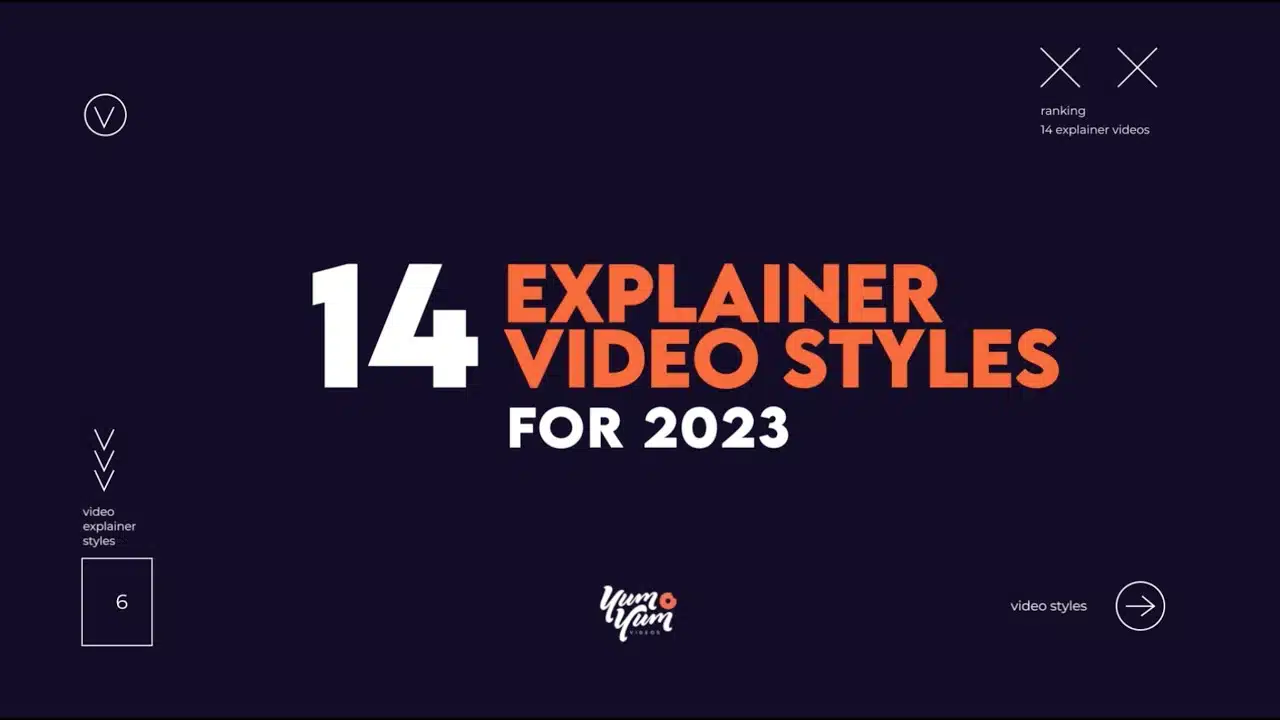 What they are: In this type of small business video, you teach your audience about a certain topic or how to solve a problem related to your products and services. They're like the perfect mix of entertainment and education because they're engaging while also being informative. Since this information is exactly the one your clients need, they're also awesome for providing valuable content to your target.
Benefits: If you create truly valuable and interesting educational content, your clients are bound to share it with others. This way, you'll organically increase traffic, views, and exposure with just one video! Additionally, they're great at subtly leading your prospects from the Awareness stage of the Buyer's Journey into the Consideration stage.
Best practices: These videos are meant to be informative, and not sell something. So, focus on being helpful and educating your audience on their pain points. Since you can't be too sales-y in your speech, use branding elements in your video, like your color palette and logo, to help people associate your content with your business.
7. Product Videos
.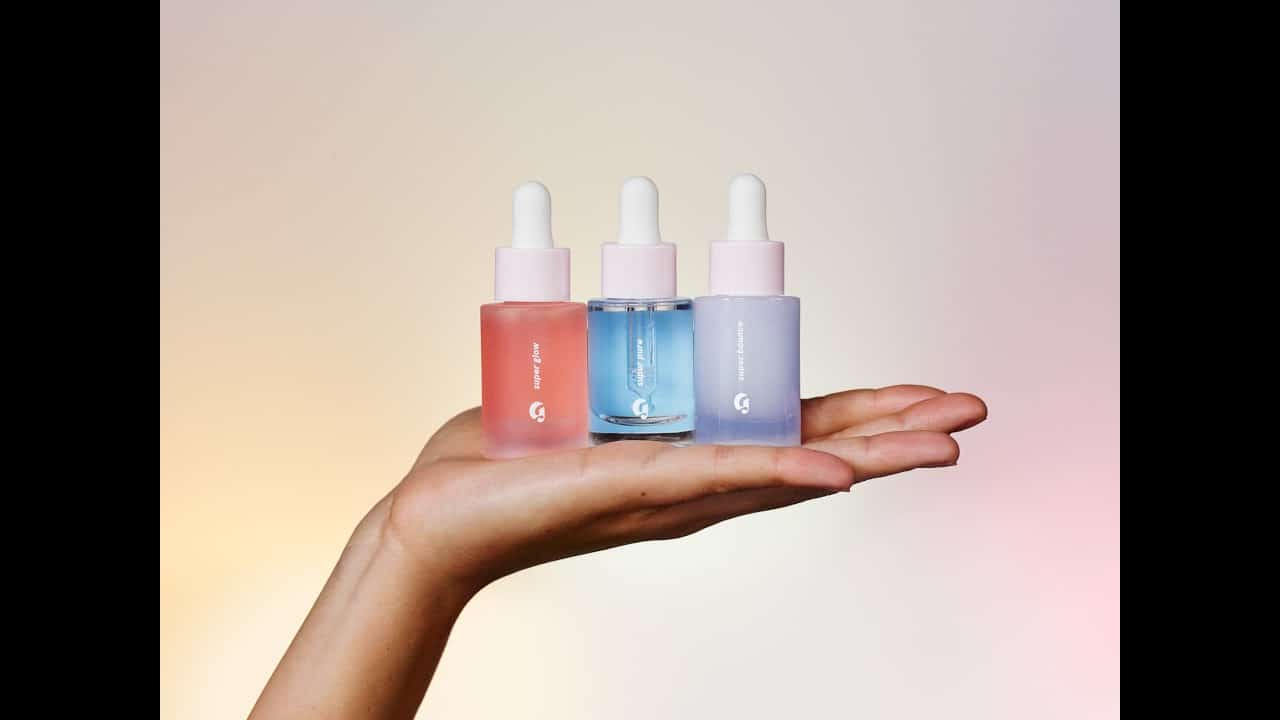 What they are: Your focus here is on showing your product in detail instead of just a simple explanation of what it does. Your product is the star of the show, so highlight all its features and benefits! Now is the time to sell and tell your audience exactly why you are the best option out there and how your product can solve their needs better than any other.
Benefits: You can really pull out the marketing tactics here, getting as simple or as technical as you want and going over what you're offering in detail. These small business videos are especially useful in eCommerce since they're the next best thing to physically interacting with a product, helping prospects finally make that purchase decision.
Showcase your product thoroughly.

Educate your audience on the solutions you offer.

Encourage purchases.
Best practices: Tackle any questions your viewers may have before they even ask them, and create (and answer!) a list of FAQs. Take some time to think what is the best way to convey your product's features: do you need a voiceover explaining them, or just some blurbs of text? And, if it's needed, don't be afraid to create a longer video so you can really show the audience all the potential benefits.
How Yum Yum Videos Can Help You
We've been doing small business video marketing for quite a while, and throughout the years, we've worked with companies of all industries, shapes, and sizes, always delivering exactly what our clients need.
We prefer a personalized approach. So, to deliver a truly effective small business video production strategy, we do extensive research to find out exactly what your brand needs and create assets that perfectly adapt to your mission and message. Additionally, we like to keep a close eye on even the smallest details, so all our pieces meet the highest industry standards 😉.
But a video is worth more than a thousand words, so we'll let our work speak for itself. Here's a short piece we made about our video production process, so you can take a look behind the scenes at what it's like to make a small business video come to life.
.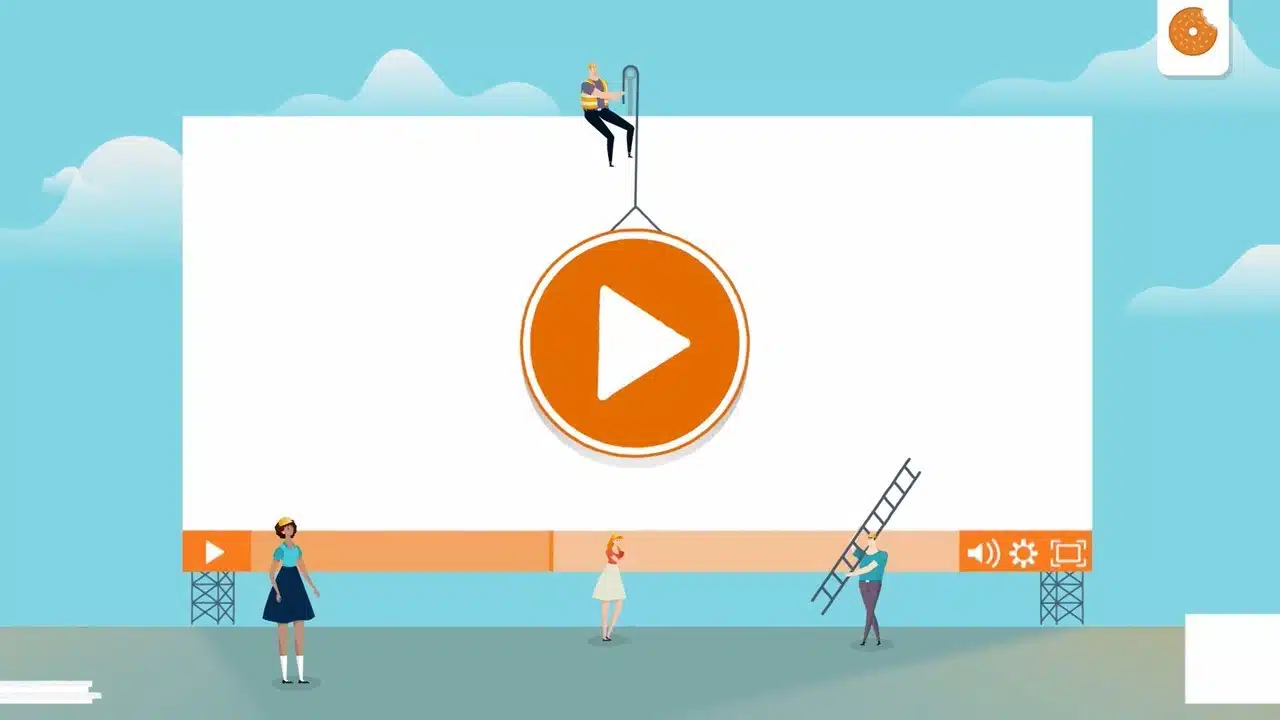 Wanna know our secret? A team comprised of experts with years of experience and a deep passion for their work. We take pride in treating our clients' experience as more than a business transaction; we want to create meaningful connections with them.
If this sounds right up your alley, don't be shy and contact us! We'll be happy to get to know you and your business!
Wrapping Up
Small business video production can feel like an overwhelming task, but it doesn't have to be! After reading this list of essential videos for your strategy, you're ready to go out and create pieces that your clients will love.
Of course, you still have to tackle the video production process, but you're already one step ahead of the game! And the tips and best practices I showed you are bound to make things easier when you start planning your next piece.
Now it's time to grab the bull by the horns and make some killer videos 😉.