If the sudden popularity of TikToks and Instagram reels has shown anything, it's that video is the most engrossing type of content on social media. Even text-based platforms like Twitter show way more user engagement when it comes to video posts.
So yeah, deciding to create videos for social media exposure is definitively the right way to go. But it's just a starting point.
Social videos have particularities that need to be accounted for during production to improve their performance. Not to mention every social media video platform is a world unto itself as well!
To help you create the best videos possible without losing your mind, here at Yum Yum Videos we've put together a brief guide with the essentials that any social video marketer or content creator should know about.
Let's dive right in!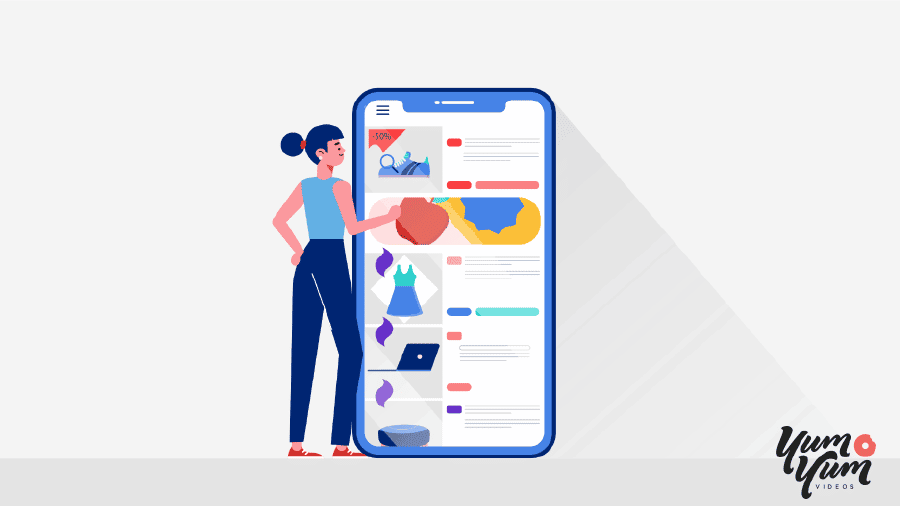 How to Create Videos for Social Media
To start off with the right foot, let's go over some basic steps that are common to any marketing strategy, regardless of the social network.
Plan Your Strategy Beforehand
No social media video marketing strategy succeeds by randomly posting videos.
Before you create videos for social media, you need to define your goals and carefully design a plan to achieve them. So, ask yourself: why do you want to post videos?
Do you need to raise brand awareness? Establish yourself as a reference in your field? Make your company look approachable? Whatever the reason, make sure your social videos align with it.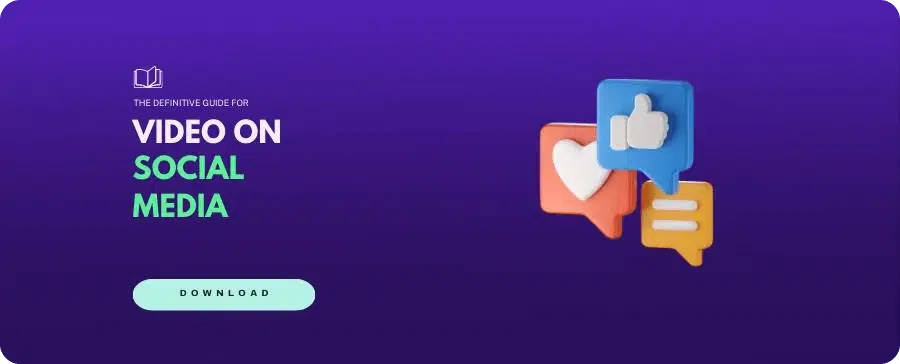 Know Where Your Audience Is
We support going with an omnichannel strategy, but knowing where your audience is hanging out the most will help you concentrate your efforts where they are most needed.
Choose your social media video platform depending on the characteristics of your target audience – don't worry, we'll help you with that in a minute.
It's All About Engagement!
Contrary to popular belief, the success of a social video is not just defined by its number of views. Likes, comments, and shares are even more critical factors, as they mark how much people have engaged with your video beyond just watching it.
Strive to prompt viewers to like and leave comments on your post, and most of all, make it shareable. This will make a difference in your view count as well. 😉
Use the Right Tools – a.k.a.: Make Your Life Easier!
There's always a lot going on on social media, and it can be hard to keep up the pace.
Using software to plan and schedule your posts, collab with your team, and discover new trends will make your job ten times easier while ensuring a constant flow of content. Not to mention many social media video makers can help you create great stories and reels in just a few taps.
Analyze the Metrics
A crucial step! Before you continue to create videos for social media, visit the analytic hub of your social platform and check out your previous results.
Analyze what resonates with your audience and cater more of such content. Equally important, find out what isn't working and tweak your social videos accordingly: Are people leaving your videos too soon? Make more compelling hooks. Your click-through rates are low? Work on your thumbnail and title!
This shouldn't be a one-time activity. Analyze your metrics regularly, and you'll have a solid social media video marketing strategy for the long run.
The Basics of Each Social Media Platform
As mentioned before, it's vital to recognize the social network that your audience uses the most. That platform should also be adequate to post the type of videos that resonate with them.
To help you pick the best social media video app for you, we've created an overview of some of the most popular networks right now and where they stand regarding video content. Check it out!
Facebook
Recommended Video Size: 1280x720px (Organic Posts); 1080×1080 (In-feed Ads)
Maximum File Size: 4 GB
Ideal Length: 2-3 minutes
The ultimate social network is used by people of all ages, but its largest audience comprises 25 to 34-year-olds.
This isn't a place where users come to learn new tips and tricks. Instead, Facebook viewers enjoy videos meant to inspire or entertain rather than educate. They are also crazy about live videos – and so is the Facebook algorithm!
Another thing that the algorithm favors is native videos. In Facebook posts, forget about embedding a link from another platform – upload it directly to the app! Just remember these videos will autoplay in the feed, so it's vital to create an enticing introduction.
Instagram
Recommended Video Size: 1080x1080px (In Feed Posts and Ads, Stories, and Reels); 1080×1920 (IGTV)
Maximum File Size: 4 GB; IGTV: 650 MB for videos up to 10 minutes and 3,6 GB for videos up to 60 minutes.
Ideal Length: under 1 minute
Instagram is one of the most important social media video apps for targeting millennials and zoomers. It's also a platform where visually stimulating content reigns, and video is no exception.
Video content comes in many shapes and forms on this platform: videos in feed, stories, reels, live streamings, and IGTV videos.
Regardless of the category, Instagram users enjoy watching short tutorials, Behind the Scenes, User Generated Content, and event videos. As you can see, any social video that gives viewers a peek behind your company's curtain will probably be welcomed by your Instagram audience, besides giving you an approachable look.
Ver esta publicación en Instagram
YouTube
Recommended Video Size: 1920×1080 px
Maximum File Size: 128 GB or 12 hours
Ideal Length: 10-20 minutes
As the Mecca of video marketers (and binge-watchers), YouTube is the only social media video platform where longer content is prone to succeed.
Virtually everybody is on YouTube, so you are bound to reach your niche no matter what that is – especially if you develop a good SEO strategy.
You see, when you create videos for social media, you need to remember YouTube is not just a social platform. It's also a powerful search engine and needs to be treated as such. You should also consider that videos won't autoplay on YouTube, so it's vital to create attractive thumbnails and titles to prompt people into clicking your video.
All in all, the platform is worth it. Use it wisely, and it can become not only a great place to upload and back up your content but a channel to expand your scope – and we speak from personal experience!
.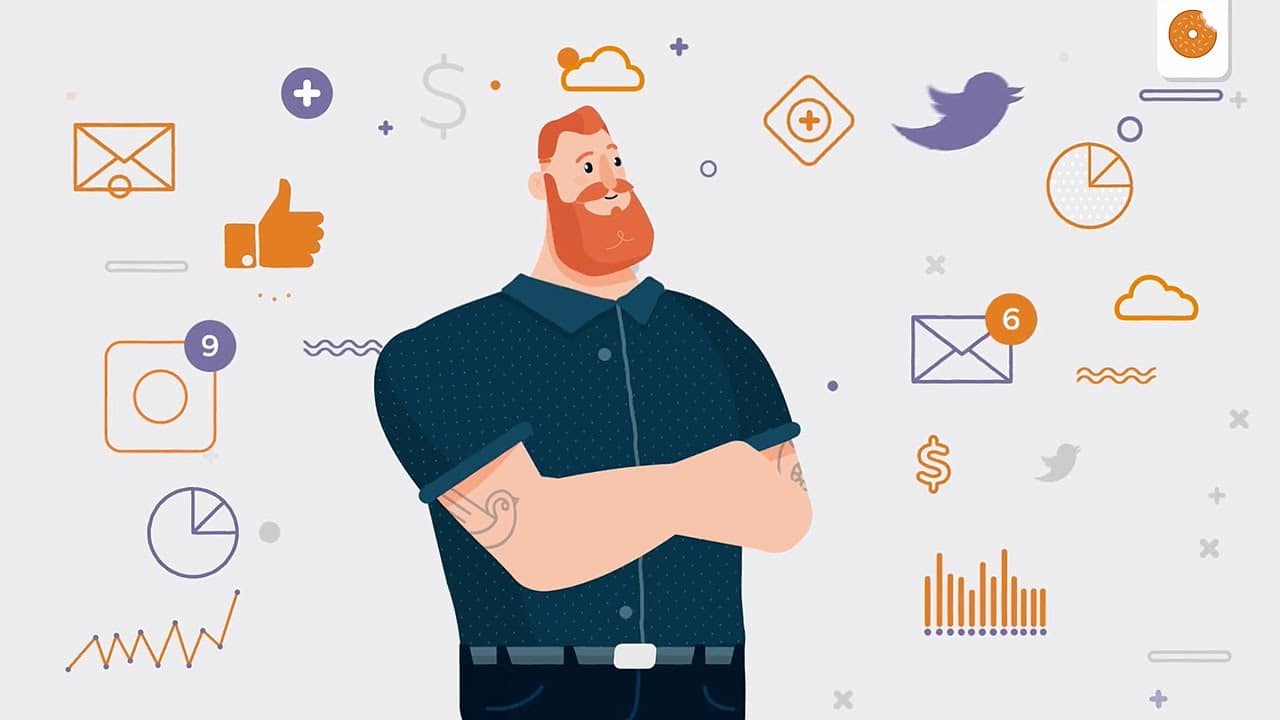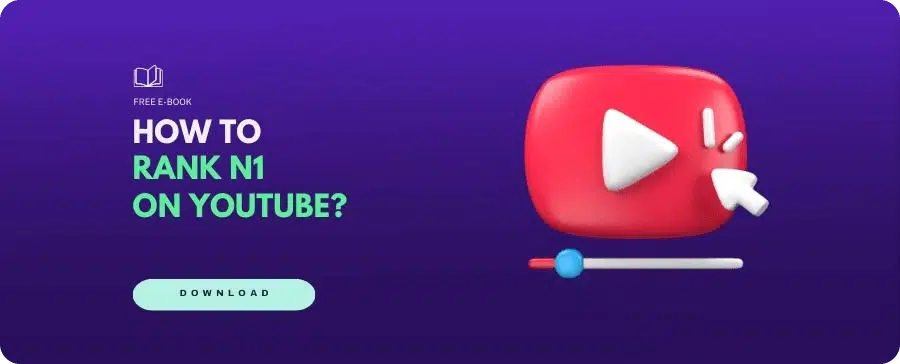 TikTok
Recommended Video Size: 1080x1920px
Maximum File Size: 287.6 MB (Organic Videos); 500 MB (Ads)
Ideal Length: 15 seconds (=one clip)
This social media video maker is young but definitely not small. It currently has almost 700 million active users globally and thrives mostly on viewers aged 16 to 24.
What do they enjoy watching on the platform? Trendy challenges, memes, dances, and short tutorials. They mainly consume these videos with the sound on, unlike most social media apps where the content is mostly watched on mute.
Clearly, this is a go-to platform if you are targeting youngsters in the B2C industry.
5 Best Tips to Create Videos for Social Media
You have learned how to create videos for social media – but we don't want you to stop there: we want you to produce the best social videos around!
So, let's go over some valuable tips that can make an actual difference in your social media video production.
Provide Value
Viewers watch your content to get something in exchange: know-how, entertainment, inspiration, a laugh…
My point is you need to create videos that are valuable for them in one way or another. Videos that focus solely on promoting your products or services are likely to fall flat.
Ver esta publicación en Instagram
Focus on Just One Subject
Social networks are all about short and sweet posts… but they are also about valuable content. So, how can you create videos for social media that are both these things at the same time?
The trick is to address just a single topic instead of superficially touching upon several points. Pick one subject and develop it throughout your social video without deviating from it. If you can't fit enough information into the piece even then, try to create a series of short videos that expand the topic.
Cut to the Point
I hate to break it to you, but social users' attention span and patience aren't precisely long. If you fail to pique their interest at the beginning of your video, you've probably lost them for good.
So, give your key message in the first 15 seconds. This way, you'll have more chances of holding their attention, and even if they do keep scrolling down, they will have heard what you had to say!
Grab Viewers' Attention
On the same note that the previous tip, try to keep viewers' attention with a powerful hook. Most social media video apps use autoplay, so start off with a direct question or mentioning a problem your audience will relate to. This way, they will anticipate your video offers something they want – a solution!
If your piece isn't about solving an issue, you can still start with an intriguing statement that arouses viewers' curiosity.
Use Captions and Text
Tons of social videos are watched without sound, and another large quantity is watched by people with hearing impairments or with a different mother tongue. In this context, adding captions and text through a social media video editor can help you reach way more viewers.
And guess what? Even those who watch videos with the sound on appreciate the captions! It helps them understand the content better and can even increase your videos' completion time.
The Takeaway
Whether you run a B2B or B2C business, social media video marketing can help you humanize your brand and expand its reach to potential customers.
This is not only because social media is a cost-effective channel with a wide audience but also because video is the most impactful medium to transmit your message.
With the help of this power couple – video and social media – you can attract a broader audience and win their hearts and attention. Doubly so if you follow the tips that you've learned today!