Having a strong social presence is as vital as it's challenging.
Marketers have to juggle between regularly sharing content, knowing the latest trends, improving their posts, associating with the right influencers, and quickly responding to customers' doubts and feedback.
It sounds like a lot to handle, but they don't have to do it on their own! They can always leverage social marketing tools. Handy tools that save marketers valuable time and help them refine their social media strategy and customer service pipelines.
The problem is not all those tools are helpful for your business!
Some adjust to your needs better than others. And since we don't want you to waste time and money on unsuitable solutions, here at Yum Yum Videos we've compiled a list of the best social media marketing tools, so you can choose one that meets your needs!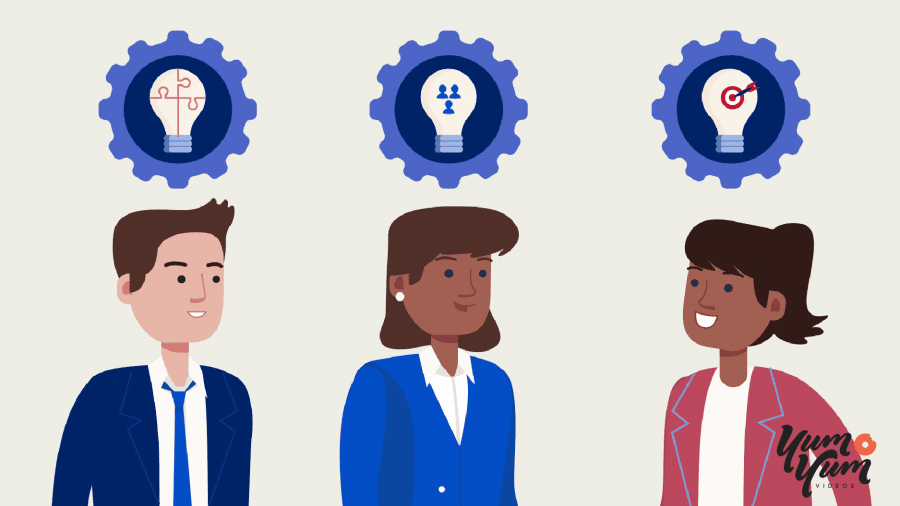 1. Sprout Social (Site)
Sprout Social claims to be for businesses of every size, but the truth is its steep price and comprehensive features made it unsuitable for individuals or small businesses. Instead, this all-in-one platform is ideal for big teams – in fact, it's used by some of the most prestigious companies worldwide.
What do they see in Sprout Social? It allows them to plan and schedule posts across multiple social networks – namely Facebook, Instagram, Twitter, LinkedIn, Pinterest, YouTube, TripAdvisor, and Reddit.
Sprout Social also enables businesses to analyze their content's performance in-depth and discover the most popular trends related to their fields. On top of that, it alerts them if somebody mentions their brand, product, or a particular topic and allows them to build Chatbots for Twitter and Facebook's private messages. As a result, companies can be responsive and optimize their customer service.
This social media marketing tool also includes cool team management features, such as permission levels according to roles and task assignments.
The only big 'but' with Sprout Social is the steep pricing. The plans start at US$99 and go up to $249 per user per month.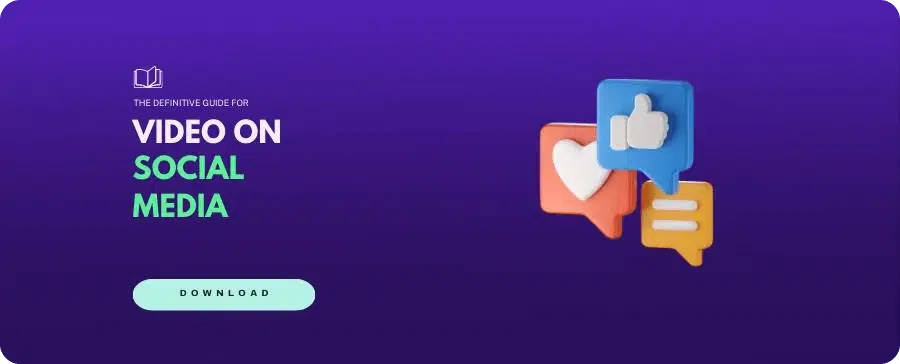 2. HootSuite (Site)
HootSuite started as a Twitter management platform, but, over time, it has efficiently integrated Facebook, YouTube, LinkedIn, Pinterest, and Instagram marketing tools.
It's now the most popular service on this list, providing users with social media analytics, listening, monitoring, and cross-network publishing features. It also enables businesses to manage their ads efficiently, optimizing their campaigns' budgets.
Just like Sprout Social and Agora Pulse, HootSuite offers team management tools. The difference is that this platform doesn't show teams' live activity, so you can't see what everyone is doing. But that's not what bothers HootSuite users the most!
Their biggest concern is the chunky and outdated User Interface. The feed is distributed in tabs which are, in turn, divided into columns. So, besides being 'aesthetically challenged,' this UI can be uncomfortable to navigate – there's just too much information to look at in one place!
On the bright side, HootSuite offers a fairly decent Free Plan that includes three social profiles, one user, and up to 30 scheduled posts per month. More advanced plans range from $19 per month to over $99 for custom solutions.
3. BuzzSumo (Site)
BuzzSumo is one of the best social media marketing tools for hunting down bloggers and influencers from Twitter, Instagram, and YouTube. According to its site, BuzzSumo "looks past vanity metrics" and unfolds who genuinely drives engagement. But that's not all!
It also offers actionable insights about content related to any niche and its performance on the web and social networks – even on Quora and Reddit! Since you can filter this information by the hour, you can predict which topics are about to go viral. What's more, these insights can inform you which content type resonates the most with your audience and reveal how your competitors' content performs, as you can conduct searches by domain.
On top of that, BuzzSumo allows you to monitor every time somebody mentions your brand, your competitors', or a particular keyword.
Now, let's talk numbers: BuzzSumo fixed memberships range from $99 to $299 per month (or 20% less if you pay annually), while custom plans start at $499 minimum.
4. Sender (Site)
Next on our list is Sender, an affordable yet powerful email marketing service that helps you automate your social media offers and promotions through your emails.
One of Sender's biggest advantages is its stunning data collection forms, which you can use to capture quality leads and gather customer insights. Once you capture complex customer data like email open and response rates, you can combine it with your social media reports like reach, engagement, and interactions to deliver better content to your followers.
On top of its email marketing service and intuitive email builder, Sender also offers a robust SMS marketing feature that gives you an effective channel to directly engage your social media followers and email subscribers. You can build and run high-converting email and SMS sequences without constantly switching between apps.
This email and SMS marketing tool offers plans for businesses of every size. It has a Free Forever Plan where you can send up to 15,000 emails per month with a limit of 2,500 subscribers. More premium subscriptions go from $10 per month (or $8 if billed annually) to  $35 per month.
5. Agora Pulse (Site)
Agora Pulse is another one of the best social media marketing tools out there.
Like HootSuite and Sprout Social, it offers a comprehensive suite of tools for the most popular social platforms, except Pinterest.
Among other things, Agora Pulse allows users to schedule and share posts and carry out social media monitoring and listening. However, its number one asset is the analytics report, known for its clear display and detailed information.
Agora Pulse also has a built-in Customer Relationship Management (CRM) dashboard that segments your followers and allows you to have more meaningful interactions with them.
The platform also prides itself on displaying 100% synchronized Facebook Ads comments, unlike other Facebook marketing tools like Sprout Social and HootSuite.
But it's not all sunshine and rainbows with Agora Pulse. Users have to pay extra fees to customize analytic reports, share scheduled calendars with clients, or get data about their competitors' Facebook pages.
Speaking of fees, Agora Pulse offers a free plan for individual users that includes three social accounts and 40 scheduled posts per month. The rest of the memberships start at $99 per month but have a 20% discount for annual bills.
6. MailChimp (Site)
MailChimp is no longer just meant for email marketers. The service has integrated a suite of Twitter, Facebook, and Instagram marketing tools, becoming an all-in-one platform.
Like their email marketing tools, this social media integration is aimed at small businesses – MailChimp's bread and butter.
These businesses can now manage and retarget Instagram and Facebook Ads and schedule organic posts through MailChimp. The platform also provides analytic data regarding their content's performance and design tools for repurposing previous material.
Without a doubt, MailChimp's greatest benefit is that it allows marketers to manage their email and social media campaigns from the same place. That said, it works with just a few social networks so far, and, unlike other all-in-one social media marketing tools on this list, it lacks monitoring and listening features. There's definitely room for improvement, and we believe a smart company like MailChimp will tackle these issues soon.
Given that MailChimp's Free and Essentials Plans don't include retargeting ads or post-scheduling features, we recommend going for superior memberships, which go from $14,99 to $299 per month.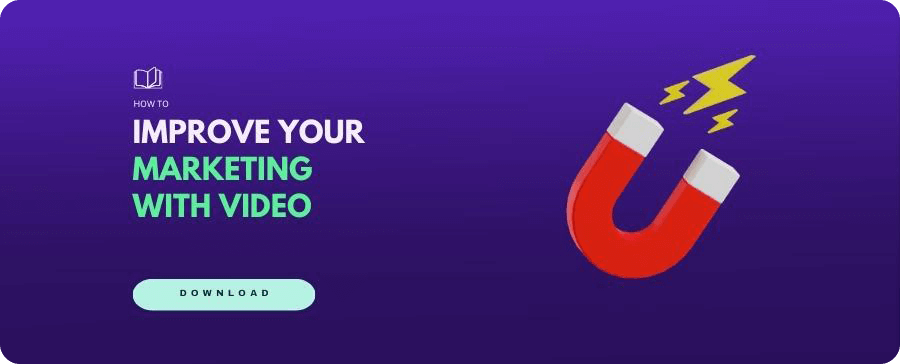 7. Facebook Ads Manager (Site)
Marketers nowadays hardly ever conceive an advertising campaign without including Facebook Ads into the mix. That's why we believe this is the most useful Facebook marketing tool out there.
Whether through its mobile app or desktop version (integrated into Facebook's platform), this tool enables you to create, edit, target, and retarget an ad shown on Facebook, Messenger, or Instagram.
Moreover, it provides critical analytic data on the campaign's performance. Among other things, this tool informs you of an ad's reach, costs, and engagement on a selected date range, its viewers' age and gender, and its performance on various platforms and placements.
Facebook Ads Manager also integrates team management tools that enable assigning roles and permissions to staff members, allowing them to collaborate in advertising campaigns.
8. Mention (Site)
We couldn't leave Mention out of our list of the best social media marketing tools!
This platform allows you to schedule and share organic content, but what truly sets it apart is its excellent monitoring features.
Mention searches more than 1 billion sources across Facebook, Twitter, Instagram, and the web identifying whenever somebody talks about your brand, product, service, or field. As a result, you can have the full picture of how your audience perceives your brand and be responsive to any complaint or question.
Moreover, the platform lets you block or prioritize specific sources, so you can filter out unnecessary mentions from your inbox and focus on the ones that matter.
And there's more! Mention also informs you about trendy topics and helps you find Twitter and Instagram influencers relevant to your niche.
This social marketing tool offers plans for individuals and businesses of every size. It has a Free Plan for one user that includes three social accounts, one basic alert, and 1000 mentions. More advanced memberships go from $29 per month (or $25, if billed annually) to over $450 per month (to be paid yearly).
Bonus Round:
The following platforms didn't make it to our shortlist of the seven best social media marketing tools, but we feel that they are worth adding to your business' toolbelt! So here are a couple of quick honorable mentions:
Envato Elements
Envato Elements is for you if you're looking for a one-stop shop for design assets. With this tool, you'll be able to create high-quality social media content in no time with pre-designed graphics and videos.
Visual content can boost engagement rates even on Twitter! That's why you can't neglect this design platform.
It allows you to edit photos and create ads, stories, and thumbnails from an extensive library of images and templates – all through a super user-friendly UI!
ShortStack (Site)
Running contests on social media can increase your engagement rate, brand awareness, and follower base. This specific tool helps you organize multiple types of contests on Facebook, Instagram, Twitter, YouTube, and even TikTok!
The Takeaway
Today you've learned plenty about tools that can help you strengthen your social presence.
Some of them are more user-friendly than others, some are better suited for small businesses, and some are great for team collaboration. That said, only you know which one is the best fit for your company.
We hope you now have enough information to make the right choice, but if you are still in doubt, you'll be happy to know most of the mentioned tools offer a 30-day free trial!
So, what are you waiting for? Go try them out and have a better perspective of their functionalities!