Chances are, you probably heard already about how videos can benefit your website's SEO.
Yes, embedding a video on your website can impact many metrics that define your ranking in SERPs – reducing bounce rates, boosting Click-Through Rates, and even help get you backlinks if it's quality content.
Think of it as a symbiotic relationship in which video benefits your site's visibility, and, in turn, that visibility contributes to boosting your video's effectiveness!
The problem is that not all marketers and business owners know how video SEO optimization differs from traditional SEO practices. So, their video content fails to have enough of an impact, metrics-wise, and falls short of expectations.
You don't want that to happen to your content, though, and neither do we!
To help out, here at Yum Yum Videos, we've compiled six essential video SEO tips that can make a difference in your content's visibility – whether it's a piece embedded on your website, YouTube channel, or any other platform.
Let's get to it, shall we?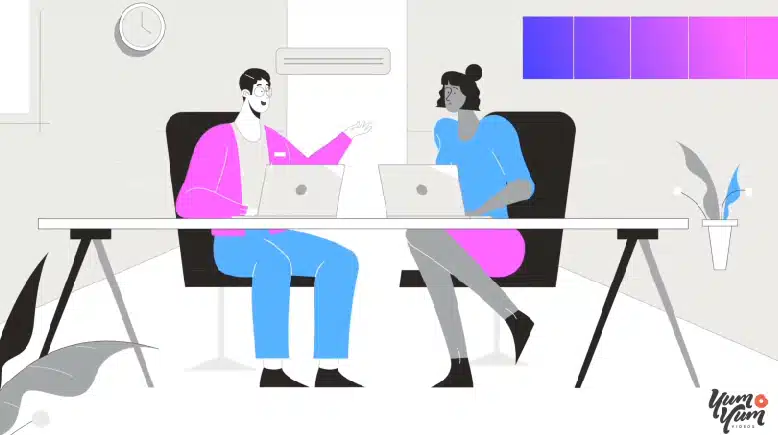 How Does Video SEO Work?
Video SEO optimization has the same goal as regular SEO: making your content rank high on search engine results pages (SERPs) to increase its visibility and, therefore, popularity.
However, before making your content visible to people, you first need to make it visible to search engine crawlers. These so-called spiders or bots are in charge of exploring your site or YouTube video and indexing it – in other words, they let the search engine know your video exists.
They are also responsible for making your video appear under the right queries. To do so, they pay attention to the keywords and tags you have used. These give crawlers a clue of what your video (and your site) is about and allows them to classify it correctly.
So, SEO video marketing efforts are mainly based on optimizing the keywords that appear in and around a video to make it indexable for crawlers.
That said, there's more to your videos' SEO than keywords. SERP rankings revolve around multiple other factors, some of which you'll learn in a moment when we go over some cool video SEO tips.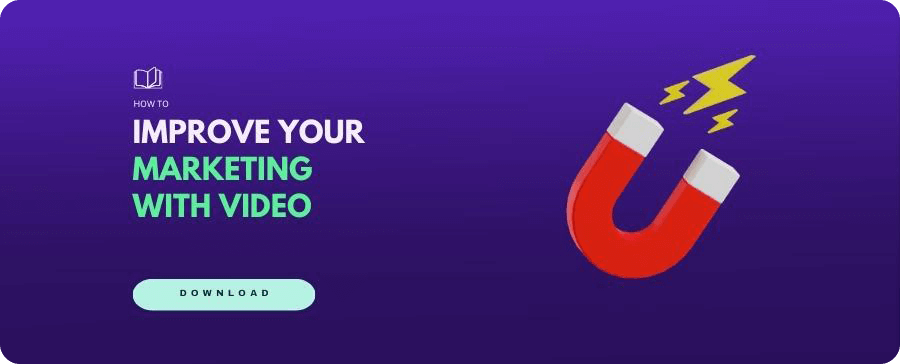 6 Great SEO Video Marketing Practices
We will explore six helpful video SEO tips that can help you boost the visibility of your video content in SERPs. Let's get to it!
1. Find the Right Keywords with Google Keyword Planner
To master video SEO optimization, you need to pick relevant keywords that suit your video content. These keywords have to be related to your field and match the questions your audience types in search bars.
The best way to find the right keywords without overcomplicating things is to leverage an SEO tool.
Since, for many of us, video is synonymous with YouTube, we recommend using Google Keyword Planner. You can use this free tool for checking out popular keywords on both this platform and its parent Google – the two most popular search engines in the world, to no one's surprise.
With Google Keyword Planner, you can discover new keywords related to your field and learn the search volume of any keyword you have in mind. By changing the "Search Networks" targeting option to Google and its Search Partners, you'll obtain information about other search engines, like YouTube.
Google Keyword Planner was designed as an SEM tool, so you need to set up a Google Ads campaign before leveraging this platform. Don't worry, though: it doesn't have to be an active one.
2. Pick the Ideal Video Hosting Platform
Your video hosting platform influences your videos' SEO more than you may think. You see, not every video hosting site works the same when it comes to embedding a video on your webpage.
When visitors click on your video, some video hosting tools direct the traffic towards their own site instead of yours. We are talking about popular platforms like YouTube and Vimeo that weren't created as hosting services for businesses but as far-reaching social networks. In this framework, they can work wonders for boosting your brand awareness, but they can fail at video SEO optimization.
On the other hand, private video hosting platforms like Wistia and SproutVideo maintain the video's traffic on your website, improving your reputation in the eyes of search engine algorithms.
There's no right or wrong option when choosing a video hosting site. In truth, this decision depends entirely on your goals and priorities. If, for you, it's important to boost brand awareness and strengthen your YouTube channel presence, then use this kind of site to embed your videos on your website. However, if your primary purpose is to increase your site's traffic and gain new leads, you need a video hosting service meant for businesses.
3. Boost Your Click-Through Rate
Your video's Click-Through Rate plays an essential role in your video SEO optimization. That's why you need to take special care of the title – something that we will cover later on – and thumbnail. These two elements significantly impact whether searchers click on your piece, especially the video thumbnail.
The more attractive the image on your thumbnail is, the more likely your Click-Through Rate increases. So, you need to make sure that picture is engaging enough to drive viewers in.
The best way to go about it is to create custom thumbnails. Many free and high-quality thumbnail maker tools can help you with that, even if you have no design skills. Our favorite is Canva, but the options are limitless.
Be careful, though: you don't have to create an attractive thumbnail no matter what. The image always needs to be closely related to the video's content. Otherwise, we would be talking about click-baiting. This shady practice can cause significant drop-offs in your video's views and even get you on the YouTube algorithm's bad books.
4. Optimize Your YouTube's Video Title & Description
When it comes to YouTube, your video's title and description play a significant role in helping crawlers understand what your video is about. So, when your keyword research is over and done with, incorporate the chosen terms into the title and description.
But do it wisely: don't write a robotic list of keywords as the title or description. The text has to sound natural, not forced.
Remember, your title is a key factor in your Click-Through Rates, so it should be attractive and relevant to your audience's searches. Here's a little video SEO tip that can help you with that: provide context to viewers by adding brackets or parentheses at the end of the title. This gives the audience a fuller picture of what the video is about and prompts them to click it.
When optimizing the description, SEO video marketing expert Brian Dean recommends writing a long text of at least 250 words. This controversial piece of advice has a logical explanation: a long, relevant description can give crawlers a better idea of your video's topic and help them classify it better.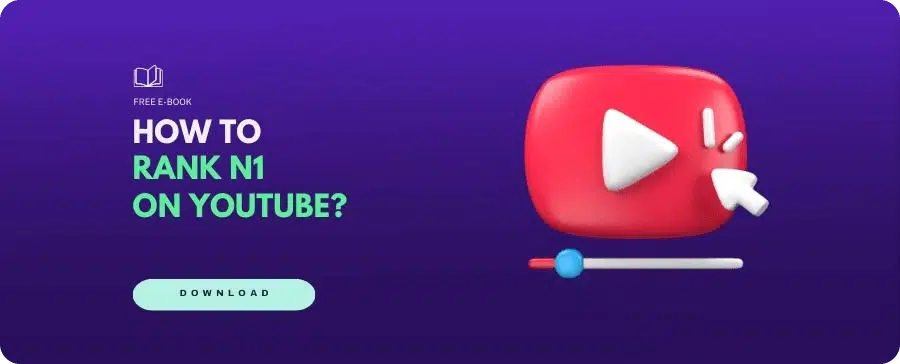 5. Include Transcripts & Captions
Search engine crawlers sound like cool digital creatures, but they aren't perfect: they are pretty deficient at scraping video and audio content, at least compared to their ability to go through text files. That's why pairing your content with a transcript is a vital SEO video marketing practice.
In case you haven't heard about transcripts, these are text files that comprise everything said in your video.
Since crawlers can scrap text efficiently, a transcript allows them to consider the keywords mentioned in your video. This can positively impact your keywords' density and diversity and help crawlers classify your content better.
Transcripts can also help your video SEO optimization indirectly. You see, Closed Captions are based on these text files. So, if your video comes with a transcript, it can also have captions, making your content understandable for people with hearing impairments and those who play videos on mute. As you'll be reaching out to a larger audience, you would be able to amass more views.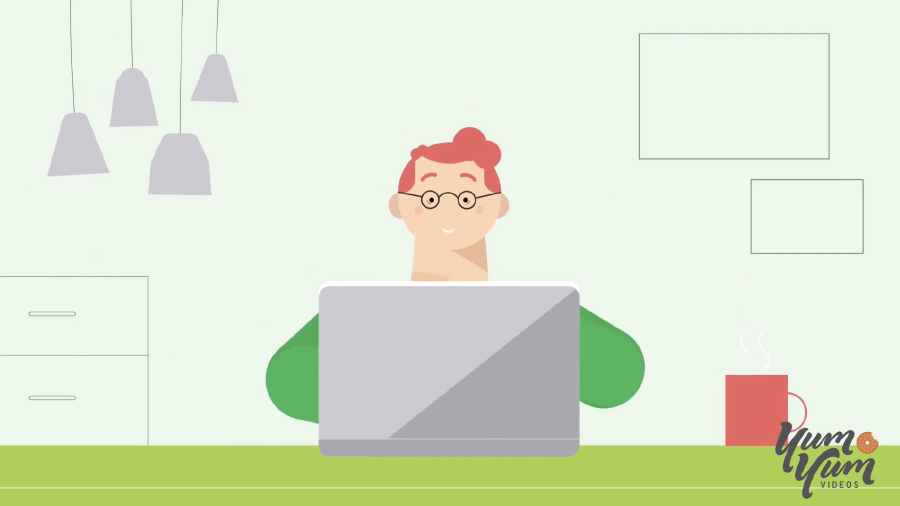 6. Help Crawlers to Index Your Video
Once again, remember search engine crawlers are not perfect. In fact, they can get a little lazy when exploring your webpage.
For instance, they stop indexing videos on a site after they've found only one. As a result, only the first video on your page will get to be indexed accordingly.
With that in mind, you should place your most relevant video first.
If you have several important videos that you want Google to rank, then consider creating separate webpages if appropriate.
Sometimes crawlers will stop indexing even before finding the first video. Neither crawlers nor visitors will take the trouble of searching the broad and length of your page for your video. So, if you don't give your video a pride of place, Google may not index it, and visitors may not watch it! To prevent this, place your video over the fold or near it, making the piece the only star of the page.
Parting Thoughts
There are probably thousands of high-quality videos hidden on the web that may never see the light of day. It's definitely a pity, especially if we consider the time and resources spent on video production.
Think about it: after spending blood, sweat, and (sometimes) tears in a video's production, it seems silly to neglect the relatively simple step of video SEO optimization.
Marketers need to start considering the SEO video marketing practices you've learned today as fundamental steps of a video distribution strategy. Otherwise, they would waste their videos' organic reach potential for not meeting search engine crawlers' and algorithms' needs.