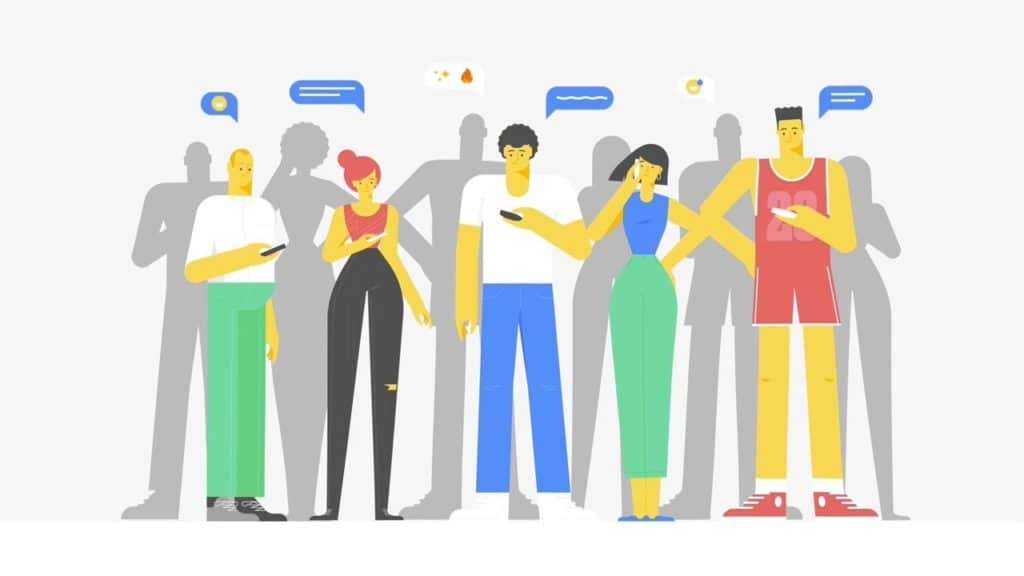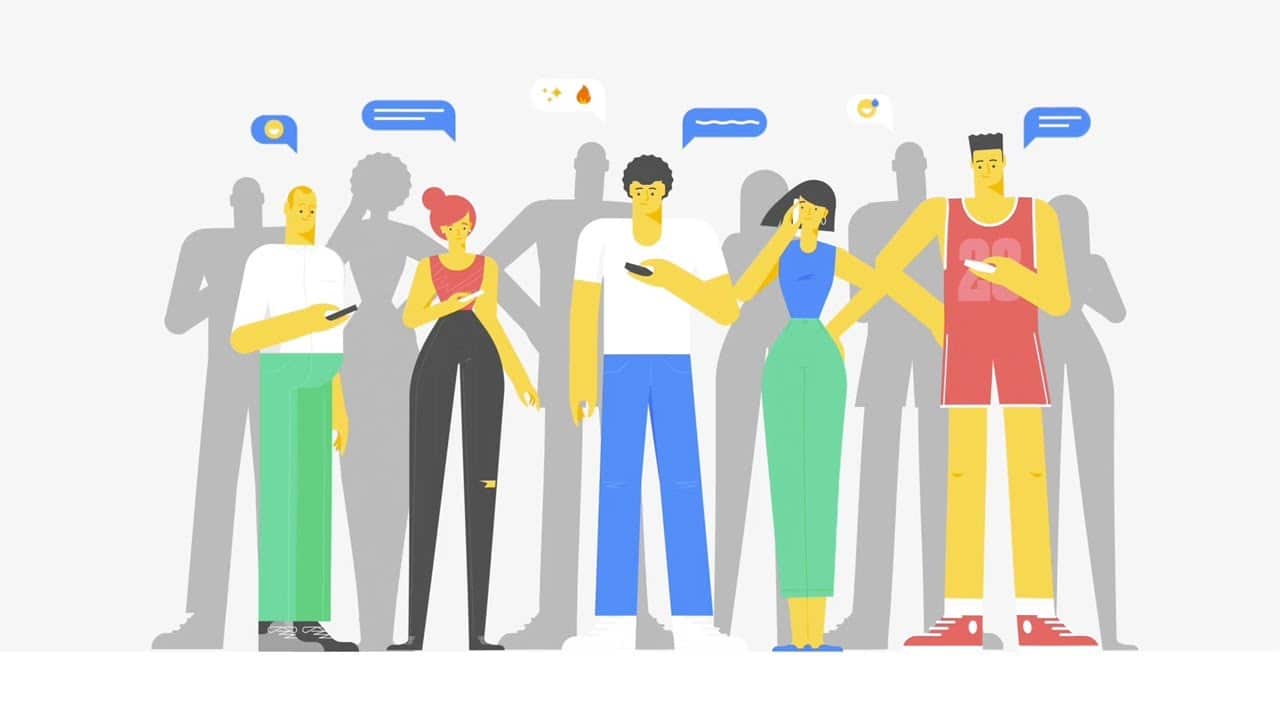 Out of all the different ways you can tackle mobile advertising, video ads are among the most popular and effective types of marketing content, thanks to their incredible reach!
Think about it; people already spend a lot of time on their mobile devices and tablets watching video content. So, it's easy to see how mobile video advertising can be a powerful addition to most strategies.
However, for mobile video advertising to work effectively, you have to understand the fundamental aspects around it. This piece will cover the essential building blocks you need to know to incorporate mobile video advertising into your marketing strategy.
.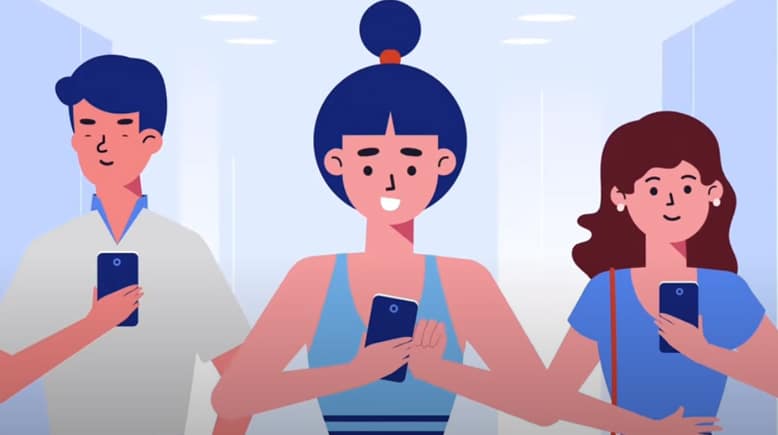 1. Why Incorporate Mobile Advertising into Your Marketing Strategy
Few would argue the potential impact and relevance of a mobile-focused approach to marketing in today's landscape. Still, it can be helpful to go over some key areas where mobile advertising tends to have the most impact before jumping into the nitty-gritty of your strategy!
1.1 Driving More Engagement and Encouraging Sharing
Video content has already proven to be highly engaging on its own, but mobile technology brings something extra to the table.
For starters, mobile phones make it easier for users to consume video ads on the go and share your content with their friends across different social media platforms, increasing engagement with your brand and giving your reach a boost. Moreover, mobile ads can include interactive elements and even minigames, making them even more appealing to the target audience.

1.2 Accurate Targeting
Mobile advertising allows you to be quite specific with your targeting, given that most handheld devices and mobile apps can give you precise and accurate user data regarding demographics, preferences, and customer behavior.
Moreover, each phone is typically used by a single individual, unlike computers, which tend to be shared. Thus, targeted ads can be even more effective because marketers have better data and tools to reach the type of person they want to engage.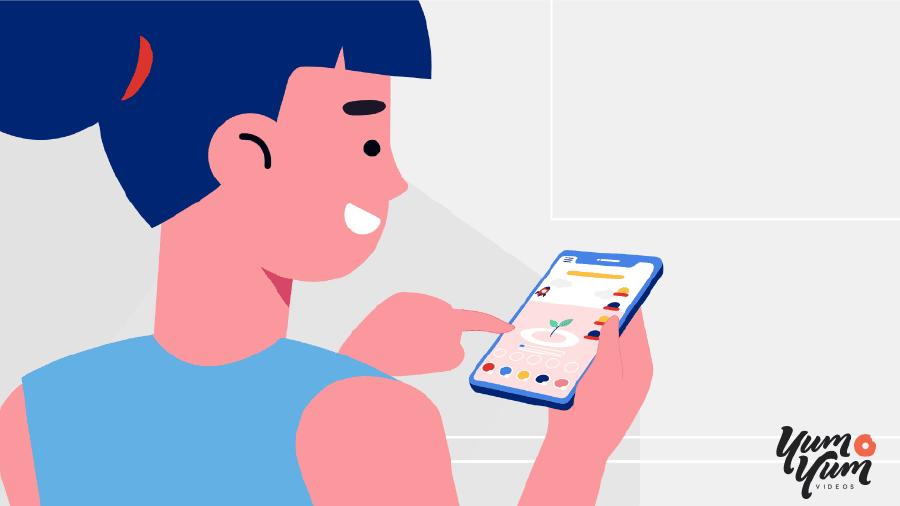 1.3 Easy Distribution
If your business has a social media presence, you can start distributing your video ads across the different channels as soon as the campaign is ready to launch! That alone can cut a lot of time off your strategy's deployment and execution, which leads to quicker results.
Moreover, social media platforms aren't the only options for distributing your mobile video content. Companies specializing in mobile advertising and mobile app services also make for powerful distribution channels that aren't available otherwise!
1.4 Tracking and Measuring
Most mobile advertising companies and platforms allow you to see how your content performs by tracking analytics. By leveraging the different features these solutions include, you will know the number of views, shares, and likes that your video ad gets, which can help you refine your content and strengthen your marketing efforts.
2. Choosing the Type of Mobile Video Ads You Want to Produce
Now, as effective as mobile advertising can be, you still need to start by creating high-quality, engaging content for any strategy to work!
Mobile video ads come in many different shapes and sizes, and the best type for you depends on your specific marketing needs, budget, audience, and the nature of your message. Let's look into some of the most popular types of mobile video ads at your disposal and start figuring out the ones that would be the best fit. 
2.1 Instream
Instream video ads are currently the most popular type of mobile video on most platforms. If you've ever visited YouTube or watched videos on Facebook, you've probably seen these ads. Instream video ads play before your video starts, within it, or after it ends, and are usually accompanied by a button or form viewers can interact with (usually to skip after a few seconds or to learn more).
It's important to note that instream video ads placement is not random, and different placements impact how your audience engages with your content (as well as its potential effectiveness). A pre-roll ad will ensure maximum reach, whereas mid-roll ads will only be seen by viewers that remain engaged with your content for longer. On the other hand, post-roll ads are the ones that will provide the best user experience but will only reach a tiny portion of your initial viewers.
2.2 Interstitial
Have you ever seen a short clip playing in-between menu transitions of a mobile game or app? If so, then you've come across an interstitial video ad. The main characteristic of these ads is that they cover the entire screen, so users often find them intrusive.
This aspect of interstitial ads can go against Google's guidelines if it obstructs the content of mobile pages. So, we recommend that you use them sparingly and plan your content in a way that provides value to viewers to avoid negatively impacting their user experience.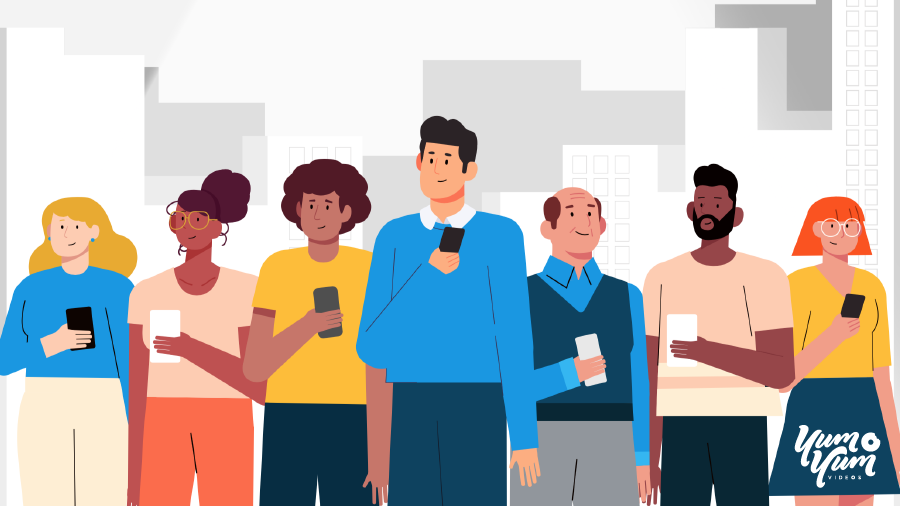 2.3 In-App
In-app ads, sometimes also called "native video advertising," are those that appear on social media channels like Instagram or Facebook in the form of in-feed videos, often imitating organic user content. While this type of mobile app advertising might not be attention-grabbing as instream ads, they're a great alternative to interstitial ads because they don't interfere with user experience. On the contrary, they blend in and flow naturally with the content on the platform, which makes them ideal for strategies and messages that call for a subtler approach.
2.4 Gamified
If you want to transform the promotion of your business into a memorable experience, then gamified video ads are perfect for you. This interactive type of video advertisement encourages viewers to engage with the ad in a variety of ways that mimic the experience of playing a minigame.
If you give your prospects a fun and exciting challenge in your mobile app advertising, they'll stay looking at your ad for longer and will be more likely to take action.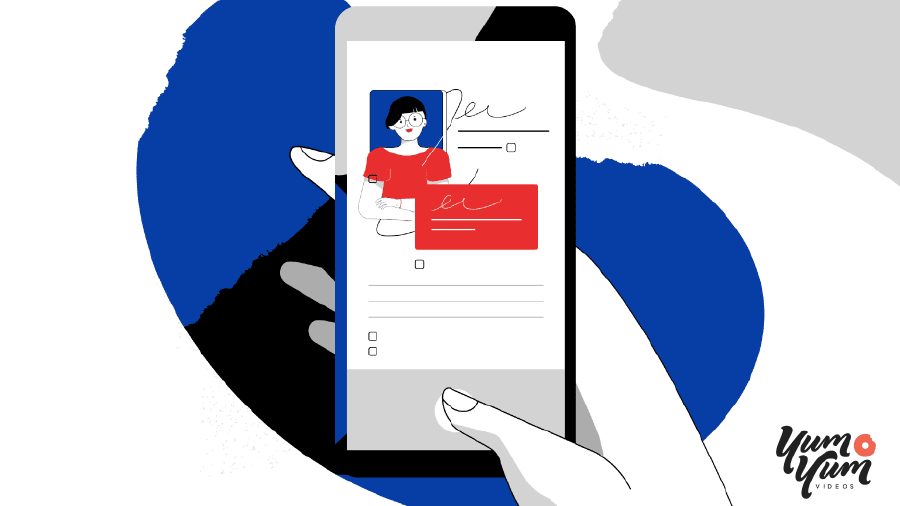 3. Select Your Mobile Advertising Company
Once you decide on the type of mobile advertising video you want to create, you'll also want to select the network you're going to use to run it. Different platforms have different specifications for the type of videos they work with, and knowing which one you'll use can inform your video production process and make things go much more smoothly.
Let's look at some of the most popular mobile advertising companies around and see in broad strokes what each brings to the table.
3.1 Google Ads
Google Ads, formerly known as "Google AdWords," is Google's solution for advertising across their many apps and products. You can have your ad shown on Google's search results and YouTube whenever people look up a specific keyword on the search engine through this platform.
The best part about Google Mobile Ads is that it gives you plenty of options for where you want your ad to show, including specific targetting options for mobile viewing, so you can't go wrong with it!
3.4 Social Media Platforms
Many social media platforms, like Facebook and Instagram, are primarily used through mobile device apps and have their own advertising solutions tailored to their specific (but huge!) audiences. They are an excellent option for promoting your message because they support several ad types, like instream and interstitial ads, allowing for greater versatility.
Just remember to choose the platform that your target audience uses the most so you can ensure your ads will reach them.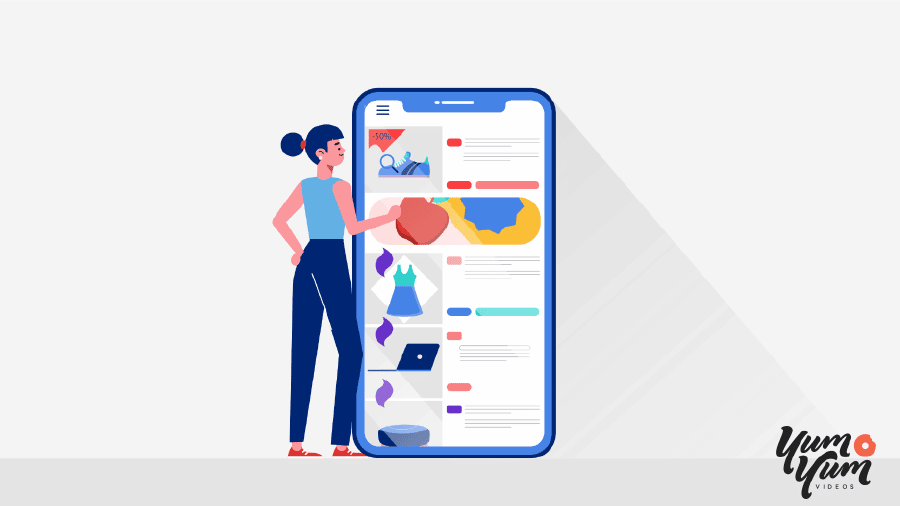 3.5 AdColony
This is one of the best and largest mobile advertising companies you can work with. Their areas of focus are rich media and mobile video ads, and they've worked with many Fortune 500 companies, like Amazon and BMW.
This platform boasts some appealing features such as support for in-app advertising across a large network of iOS and Android apps and accurate targeting of your intended audience that can boost the chances of your ad's succeeding.
3.6 Smaato
Smaato is a mobile advertising company that offers a fully omnichannel solution and a set of tools for ad monetization. They pride themselves in providing support for all kinds of ad formats and giving marketers the possibility of reaching high-quality prospects anywhere in the world.
3.7 AirPush
Here's another popular name among mobile advertising companies. In fact, their renown has allowed them to work side by side with giants such as Toyota and Coca-Cola! It's as simple as selecting one of the twelve different ad formats they offer through a user-friendly interface, sit back, and let them work their magic.
4. Keep Mobile Advertising Best Practices in Mind
Once you know the type of mobile video ad you'd like to add to your strategy and the platform you'll use for distribution, you'll be set to start creating your great ad. However, if you want to encourage mobile users to give your ads a chance, then you will have to consider mobile advertising best practices while producing your video. This way, your viewers will be more receptive to your marketing efforts, and your ads will have a higher chance of succeeding.
Here are some dos and don'ts you'll want to keep in mind as you work on your brand, video-powered mobile advertising piece.
4.1 Do Embrace Verticality
Considering that vertical videos boast an 80-85% completion rate, the aspect ratio of your mobile ad is not something to be disregarded. If part of your content gets cropped out on your audiences' mobile phones, then your message won't reach them as you originally intended it to.
You want your ad to cover as much screen area as possible without being obtrusive, and considering that most people hold their phones vertically, a vertical aspect ratio is quickly becoming the go-to style for in-app video ads. Square videos can also work on some platforms, and horizontal videos remain the go-to for instream ones.
You should also keep in mind the nuances of different apps and their user preferences to maximize your reach and the effectiveness of your ads (which is why deciding ahead of time on your distribution platform can be so helpful!)
4.2 Do Get Creative with Your CTA
You probably already know that including a Call to Action in your video advertisement is crucial to converting viewers. However, you should also consider that letting your creativity shine through with an enticing CTA usually drives better results.
For example, if you're promoting a mobile game about logic puzzles, you can challenge your audience with "Let's see how smart you are!" instead of simply telling them to "Download Now." and get noticeably better results.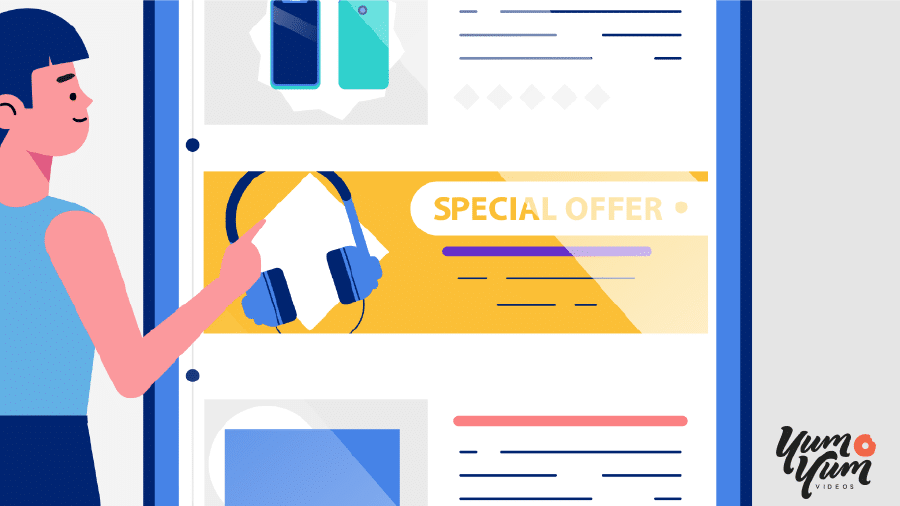 4.3 Don't Rely Entirely on Sound
Given the nature of mobile viewing, there are many situations in which people will watch your video ads with the sound off, like when they are taking a bus or waiting bored in the office—hey, we're not judging!
So, you should ensure that your mobile ad can deliver your message without sound. Try to use captions and include text whenever possible. Animated graphics can also be of great help to make your content easier to understand.
4.4 Don't Cram Too Much Information
Since you have to keep your mobile video advertisement short, it might be tempting to cram as much information as possible in those precious seconds. However, it's crucial to focus on only one idea at a time in order to catch—and keep!-–the viewer's attention. If there's still more you want to say in your ad, you can always create several videos and make them into a series!
Wrapping Up
Taking your first steps into the world of mobile advertising is not without its challenges, but with a bit of know-how and planning, working on a mobile video ad can be a rewarding and profitable experience.
We at Yum Yum Videos hope you've now mastered the basics regarding mobile video ads and have a more solid idea of how to get started with one. All that's left to do is let your creative juices flow and start planning your next mobile advertising video!