To help with your quest, we've done a bit of the heavy lifting for you by compiling a list of some of the best video animation agencies around — each geared and able to bring that awesome marketing video idea to life.
There are plenty of good reasons why so many businesses have started to invest in video marketing as of late. That means that there are a lot of brands out there competing for the public's attention! And people, on the other hand, are finding it harder to focus on a given thing for more than a handful of seconds.
What all of that adds up to is that you need to offer creative, inspirational, fun, or breathtaking videos worthy of making your brand stand out. And those elements call for a top video animation agency that knows what they're doing.
How do you find companies like that? Well, you can start by paying attention to these five key factors when you consider alternatives for the job:
Quality and expertise: Check out the company's previous works and portfolio and make sure the quality of their videos is up to your expectations.
Communication: Talk to the company and pay special attention to their availability, attitude, and quality of response. Good communication is vital.
Customization: Make sure each of the animation production company's videos feels unique and tailor-made to match each client they've worked with.
Feedback: Look for online reviews and previous customers' feedback. These opinions can give you a good sense of how it is to work with that company.
Price: You can't expect a mind-blowing business animation if you go with a cheap service, but don't think that throwing a lot of money at a company guarantees excellent results either. Find animation production companies whose price-quality ratio fits your needs and not the other way around.
A simple yet comprehensive list of attributes that let you know you are in good hands and signal the level of quality a company like ours can produce. Such as this video we made for our friends at Able!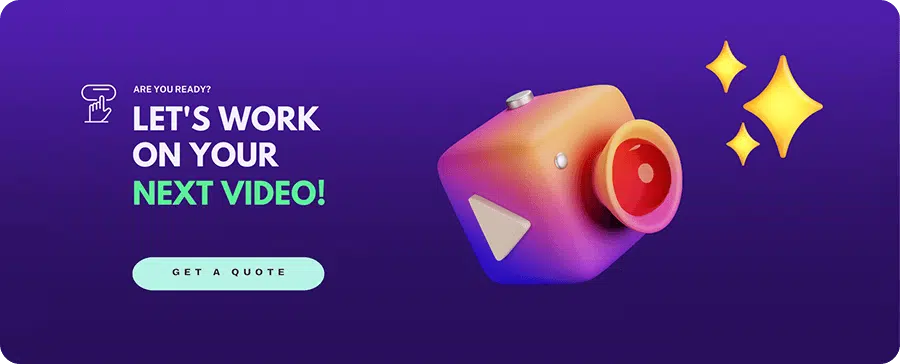 Top 20 Video Animation Companies for Your Business:
Now that we are on the same page about the things you should keep in mind as you look for a provider, we are ready to meet the top 20 video animation agencies around.
1. Yum Yum Videos – Video Animation Company
Not to toot our own horn, but we are proud to say that our company has the talent and expertise to more than earn a fair spot on the list! All thanks to our amazing team of amazing artists, creative minds, brilliant marketers, and a few competitive advantages that set us apart from the rest:
We create fully customized videos tailored to our client's marketing needs.
We offer top-of-the-industry quality across the board.
Our animation production process is sophisticated, with an eye on details and a focus on our clients' feedback.
We deliver an outstanding price-quality guarantee.
And we provide integrated video marketing strategy services that enhance our clients' branding.
And it's thanks to those attributes that we've been able to partner up and work alongside famous brands from all over the world, like McKesson, Red Bull, Walmart, DocuSign, and many others!
That said, you don't have to take our word for it! Here's a video of some of our clients sharing their experience of working with us 😁
2. Demo Duck – Animation Production Company
The most critical stage in the animation production process is the script. We know it, the best animation companies know it, and at Demo Duck, they know it too!
Demo Duck works with several production styles, like motion graphics and 2D animation. They also create stop motion videos with the quality of animation films made by Walt Disney or Dreamworks. Hats off to them!
3. Thinkmojo – Video Animation Agency
This company creates a wide range of video animation pieces, from educational videos, social media videos, ads, short animation films, video presentations, series, and many more. Their focus is to create VX (or Viewer Experiences) for brands that like to shake things up!
Thinkmojo has worked with brands like Slack, ZenDesk, and Google Fiber, creating beautiful experiences using video content. So, how could we not include Thinkmojo in our list of top animation companies?
4. Nerdo – Video Animation Agency
Nerdo is an Italian video company with representatives in Asia, Europe, and the U.S.
They are known for creating beautiful animated videos for businesses with close attention to detail, being one of the top 15 animation companies in the world. Check out this example and see their talent with your own eyes!
5. Vidico – Animation Production Company
Vidico is, without a doubt, one of the top animation companies out there.
They offer a wide range of video production styles, from 2D and motion graphics animation to live-action productions. They also provide an impressive variety of video services, ranging from typical explainer videos to unusual types, like crowdfunding videos.
6. Switch Video – Video Animation Agency
Switch Video is a cartoon company that creates short animation videos of every kind, from non-profits to tech startups or government institutions. They believe that any sort of difficult concept can be easily explained through a well-made video.
They develop whiteboard videos, motion graphics, and all types of business animation videos.
One of the things that makes this company one of the top animation companies are the basic premises that structure their work: setting reasonable deadlines and sticking to them, keeping the client informed every step of the way, and completing every aspect of the job, so their clients don't have to ask twice!
7. Epipheo – Video Animation Company
Epipheo boasts a highly experienced and capable team. Moreover, because they were one of the first agencies to offer explainer videos and series, they have established a careful 2D animation production process, which goes from crafting a proposal to finally creating the video.
Epipheo isn't an animation movie company, but they do base their work on storytelling, which is great – storytelling makes the world go around! As you can see in this example: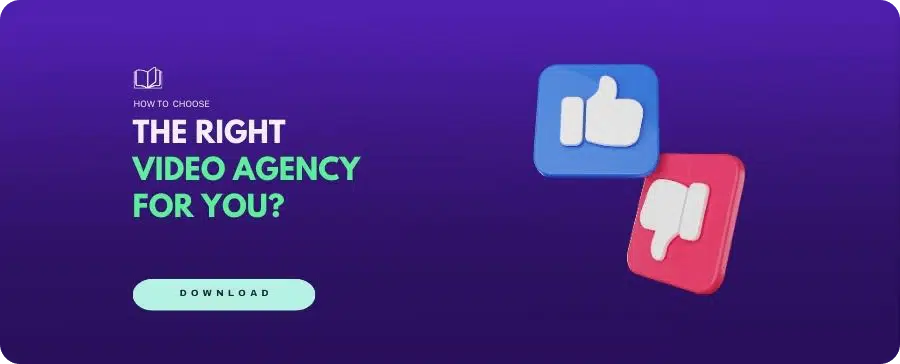 8. Explainify – Business Animation Services
At Explainify, they say that life is too brief for long stories. Words to live by! This outstanding cartoon company focuses on creating short animation videos for businesses that are simple and easy to understand: not because they're dumbed down, but because the message is clear!
Don't you believe us? Then check out the work of this top animation company!
9. Kasra Design – Animation Production Company
Being on the scene since 2011, Kasra Design has earned its spot among the top 15 animation studios on this list thanks to the high quality of their short animation videos for businesses.
This video company has headquarters in Kuala Lumpur and California. From these opposite corners of the world, they produce fantastic motion graphics, 2D, and 3D animation videos for every type of business.
10. Mana – Business Animation Services
Mana is a studio run by artists. No, it isn't an animation movie company, but they do have a cinematic approach to corporate video production.
Committed to "banish boring and reject the ordinary," they produce short videos for business that are both original and aesthetically pleasing. Check one out and see it for yourself!
11. Dot – Video Animation Company
Here's another video company that works with an ample range of video types. Dot offers explainer, social, commercial, testimonial, and even music videos. Besides making animation videos for business, they create broadcast graphics for TV and professionally made presentations.
Whatever the case, this company usually delivers an excellent service and an equally impressive piece.
12. Galera – Business Animation Services
We can't talk about the best examples of animation companies without mentioning this one! Yes – Galera is the youngest company on our list, but what they lack in experience they make up for with skills!
The company makes terrific explainers and product videos handling 2D and motion graphics animation. It's worth noting, though, that they only work with tech companies.
13. Yans Media – Animation Production Company
Yans Media is a video animation agency from Armenia that creates fantastic explainers, as well as brand and company videos.
They work with an ample range of video production styles, handling motion graphics, 2D, and 3D animations. Regardless of the type, their work always results in a high-quality piece, making Yans Media one of the top animation companies in the Middle East.
14. Weerlig – Animation Production Company
This business animation company is located in Baku, Azerbaijan. From there, they create videos for businesses from all over the world. Their specialty? Explainers.
The quality of their business animation videos is outstanding, with illustrations that are, simply, beautiful.
15. Grumo Media – Video Animation Agency
Grumo Media is a video animation company from Vancouver, Canada. They work with very talented artists to create fun and short videos.
They love working with small businesses and startups, and their business animation production process is designed to help these companies attract investors, promote their products, and increase their conversion rates.
Here's one of the videos of this cartoon company:
16. Digital Spark Studios –  Video Animation Agency
A video animation company with a knack for bringing their clients' ideas and stories to life through motion and animation.
They know very well that video can help sell products, just as well as build meaningful connections with audiences and educate customers. 
17. SPG Media – Business Animation Services
A video animation agency boasting over a decade of experience producing high-end commercials and emotion-driven videos. They cater to clients in a variety of industries, tailoring their pieces to fully match their needs.
SPG Media aims to make the viewer feel by combining quality content with creative storytelling.
18. SLON Media – Video Animation Agency
While this may be a younger company than the other ones on this list, SLON Media shouldn't be underestimated.
They definitely know what they're doing when it comes to animated video production, and so they offer full creative services ranging from video marketing to mobile marketing and even branding and design.
19. Shoot You – Animation Production Company
An award-winning video animation agency made up of a highly experienced team of producers, animators, editors, creative directors, and camera/sound operators.
They're particularly skilled in 2D, 3D, stop-motion, and hand-drawn techniques, producing unique pieces for every client.
20. Sparkhouse – Video Animation Agency
Always looking to outdo themselves, Sparkhouse implements a strategy-focused approach to produce videos that look good and are fun to watch while nailing all of their clients' goals.
As such, their extensive portfolio is full of wonderful pieces that promote, explain, and inspire viewers.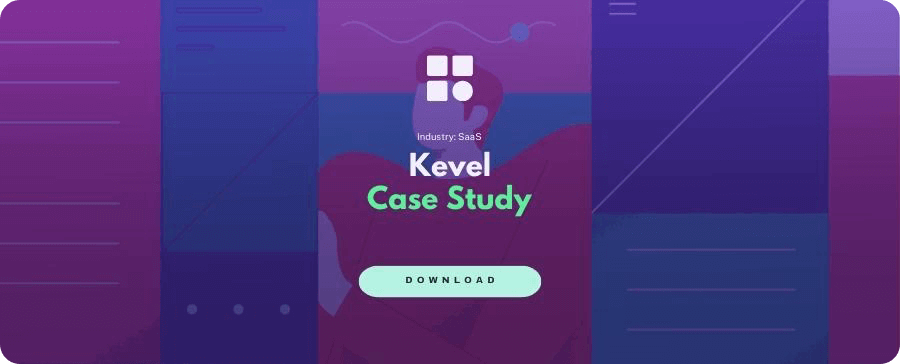 Why Choose Yum Yum Videos as Your Video Animation Agency
While we can't speak to the other animation companies' processes, we can tell you that at Yum Yum Videos, we take our client's needs to heart and put them at the core of our work.
We make it our mission to truly understand their marketing goals, product, and target audiences, even before we begin developing their content. That lets us tailor-make each and every one of our videos according to what our clients need.
Our top priority is always to deliver a high-quality piece, and our experience tells us that the only way to do so is to pay close attention to details. Moreover, we are always eager to hear our client's feedback throughout the process, as it informs and shapes the final product.
The results? Happy clients, satisfied with the video we helped them create!
But that's enough reading for now. If you are curious about our production pipeline, here's a cool video we made about it!
So, if you need help creating and producing your next awesome marketing animation video, just get in touch! We'd love to know more about what you are looking for and help in any way we can.
Business Animation FAQ
Now you have more than enough info to help you in your quest to find the top video animation companies out there, and find out which one suits your project best. But before you go, we also wanted to tackle a couple of frequently asked questions in the realm of video animation services and marketing animation that might be of use as well!
What are the stages of the animation production process?
Most animation production companies divide their process into three main stages that relate to three stages of development; one for condensing the ideas for the video into a consistent vision, one for developing the assets that will comprise the piece (script, illustration, audio, and voice-over…), and finally one for coalescing all those elements into a piece through animation and editing.
How much does a 60-second animation cost?
The short answer is that a 60-second animated marketing video is often priced around the $8,000 mark. The long answer is that that initial number can vary wildly between animation production companies, the style and specific requirements of your project, and the turnaround schedule for the piece – that is, how quickly you need it done. If you want a more in-depth dive into the topic, we have an article about explainer video pricing.
How long does it take to make a 1-minute animation?
Between three and six weeks, depending on how complex the animation happens to be. Remember that the best animation companies around have developed optimized production schedules that minimize time and maximize results. However, there is still a process that needs to take place to ensure the quality of the piece, which includes among other things: idea generation, storyboarding, illustrating, animating, voice-over recording… and those tasks take time.
Wrapping Up
Choosing the right video animation agency can be hard! But it becomes a little bit easier once you know what you're looking for
Once you start looking into the company's work, experience, track record, and the other elements we've mentioned so far, you start getting a better picture in your head about the things you should keep an eye out for. Hopefully, this list will make things easier for you, and save you a lot of time and effort in the long run!
See you in our next blog post and, meanwhile, take a little time to fully understand the overall video production process. This information can be extremely helpful when you are working with any video animation company. Good luck!