Investing in video advertising is not always an easy task, but do it right, and it's certainly worth it.
Great video ads can boost engagement metrics and attract your audience in ways that other marketing pieces simply can't. They can make any topic understandable, any product approachable, and any audience reachable, and do so in just a couple of minutes.
But fret not; we've got you covered.
In this piece, we've compiled a list of the best video advertising companies you'll find out there. Production studios that can deliver high-quality and personalized pieces that meet your project needs.
The Top 10 Video Advertising Companies
How to Choose the Right Video Advertising Company
Before going over our video advertising companies list, though, we think it a good idea to share the questions that inform our selection process – which could also help you figure out what provider to go for.
Quality and Expertise: By looking at their portfolio, what do you think of their videos' style and quality? Do these match or surpass your expectations?
Customization: Do they create videos tailored to each brand? Or do all their work looks samey? The answer could be the difference between you getting an original piece… or just a generic-looking video.
Customer Satisfaction: What do previous clients say about the company? Their opinions can give you an idea of how the studio will treat you.
Price: How much do they charge? Is the price consistent with their works' quality?
Communication: According to customers' reviews, does the company keep its clients in the dark regarding the production process? Are they quick to get back to you once contacted?
Having these questions in mind will help you determine if a particular studio will be the right partner for your project.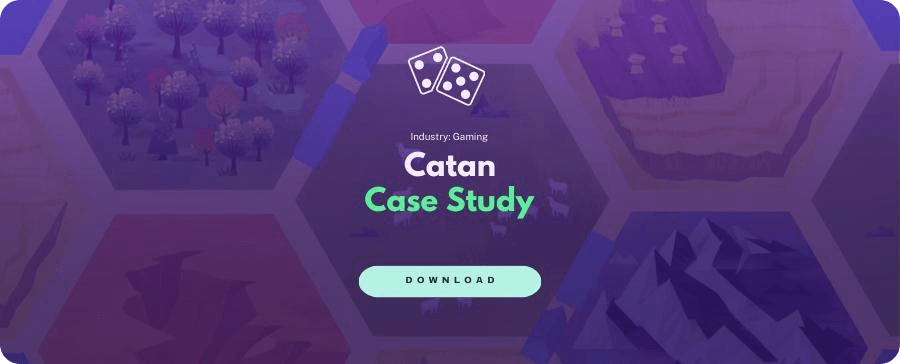 The Top 10 Video Advertising Companies
And without further ado, here are some of the best video advertising companies in the biz right now. Whether they dedicate to animation, live-action, or both, these companies showcase a fantastic quality on their work!
1. Yum Yum Videos
2. Demo Duck
3. Epipheo Studios
4. Sandwich Video
5. Los York
6. Wyzowl
7. Explainify
8. Thinkmojo
9. Grumo Media
10. Kasra Design
1. Yum Yum Videos – Video Advertising Company
Yes, it's us. But don't be quick to judge! We honestly feel we've earned our spot, just like the rest on the list, so we are not just singing our own praises… well, we kinda are – but for good reasons!
We create all of our projects with a client-first approach that allows us to fulfill (and often exceed) our customers' expectations. As one of our previous clients puts it, we "ensure that the end product is quality and something that you can be VERY proud of" (source).
And that's not all we bring to the table! We also offer:
High-quality animations.
100% customized video ads.
A flexible production process.
A two-way communication flow.
The best price-quality guarantee.
Over the past decade, we have worked with companies from more than 20 countries around the globe. In fact, some of the most prestigious brands in the world have trusted us with their video content. Household names Walmart, Fox, Heinz, Red Bull, McKesson, DocuSign, and more!
We are thankful they chose us as partners, but we know it wasn't a matter of luck. The passion and professionalism we bring into each of our video productions have put us on the radar of those top-notch companies. Just take a look at this video about our production process and see what they saw in us:
So, if you want a quote, or simply know more about our services, feel free to contact us! We'll be thrilled to hear from you. 😊
2. Demo Duck
This Chicago-based company claims to "solve complex problems beautifully," meaning that they know how to balance strategy with creativity. And just like us, they give particular importance to the script and devote most of their production process to writing a great one.
They dedicate to both live-action and animated productions, but their pricing varies significantly on one or the other, and they might not be a viable alternative for tight-budgeted projects. Nevertheless, it's worth considering it if you can afford its services.
3. Epipheo Studios
Epipheo Studios believe in making videos that help viewers understand any topic in a powerful way. They look to create tiny "epiphanies" with their pieces – hence, the name!
As one of the largest video advertising companies worldwide, Epipheo produces live-action and animated, high-quality pieces. Definitely, a noteworthy entry that's worth checking out.
4. Sandwich Video -Video Advertising Company
Sandwich Video boasts a quirky sense of humor that sets their scripts apart. They particularly enjoy working with clients who love risks, and their video ads reflect that.
SV only produce live-action pieces, but their job doesn't stop there. You see, they also take charge of distributing the videos via PR, social media, TV, and the web, which can be useful as a holistic solution.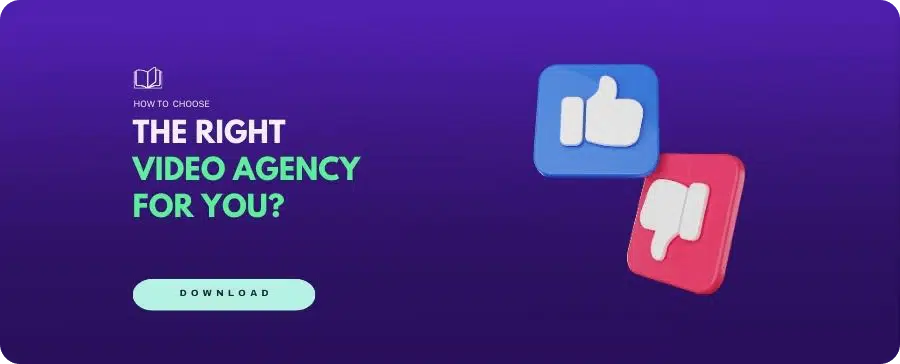 5. Los York
Los York has become one of the top video advertising companies around, handling video productions and advertising strategies. They dedicate to live-action videos, but they sometimes mix this style with motion graphics animation.
Whatever the case, they deliver first-class video ads made by high-caliber directors. No wonder they have worked with such companies are Nike and Coca-Cola.
6. Wyzowl
This is one of the most prolific studios on our list. From their headquarters in the UK, Wyzowl has produced a host of live-action and animated video ads for as many companies!
Right from the start, this company set itself apart by offering fixed prices and turnaround times, as well as a production process that can accommodate extensive revisions if needed.
7. Explainify
According to their site, Explainify is a company devoted to making things simple. Like us, they create animated explainer videos that boil down complex topics, making them understandable for everyone.
They boast a very professional team and have worked on hundreds of video ads since their foundation in 2011.
8. Thinkmojo
Just like all the video advertising companies on this list, Thinkmojo delivers high-quality work.
This studio offers an ample variety of video types, to the point that it has one for every stage of the buyer's journey. Regarding production styles, its team can create both live-action and animation.
All in all, their service is top-notch, and the quality of their work speaks volumes.
9. Grumo Media – Video Advertising Company
Grumo Media loves partnering up with startups, but they have worked with companies of every shape and size.
This studio favors a fun, informal style on its content and website, but that doesn't mean it's unprofessional; far from it! Its team produces great animated videos with funny scripts and a style of their own that's bound to pick up some attention.
10. Kasra Design
This Malaysian studio creates animated explainer videos from their headquarters in the eclectic city of Kuala Lumpur and sunny California.
Coming from two of the world's best-known melting pots, it's no surprise this video company possesses an international team of professionals. This team specializes in 2D, 3D, and motion graphics animation.
According to them, each of their video ads goes through a strict internal inspection until they reach a high-quality standard, something you should look for in any company you decide to work with!
And there you have it! The ten best video advertising companies in the market right now. All of which have earned a spot on the list thanks to their talent, professionalism, and creativity.
As for our team here at Yum Yum Videos, we are immensely proud of the work we do. All our video experts have a detail-oriented mindset that allows us to satisfy our clients in every stage of the video production process.
Yes, we know: every company out there would say the same thing. But you don't have to take our word for granted! Watch this reel with some of our best works and see our high-quality standards with your own eyes.
Regardless of your business' size, industry, or target audience, here you'll find a group of people eager to turn your dream video into reality. So, if you need a video like the ones you've seen here today, just get in touch, and let us know!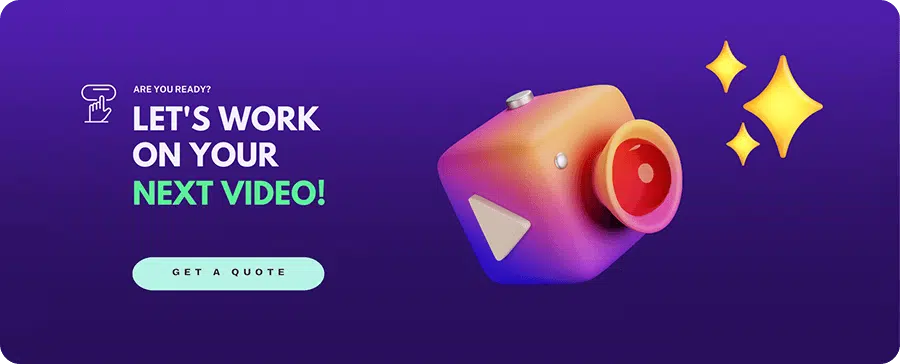 The Takeaway
Producing video ads can be very exciting… or disappointing. You want to choose the right partner for the job, or else you may end up regretting your decision.
The video advertising companies we brought to you today are the best in the industry, but not all of them may be right for your project. Their suitability depends significantly on your budget, the size of your business, and the unique style that sets it apart.
We hope you now have a clear idea of what to look for in a video production company and wish you the best of luck in this exciting project!