When it comes to promoting your brand and your products or services, fully-customized explainer videos stand out as a fantastic alternative to complement your marketing strategy. However, an effective piece that helps you achieve all your marketing goals requires that you choose an animated video production company — which is quite a big decision to make! After all, how can you be sure to pick out the best one for your business?
We want to make your life easier 😊. So, to give you the big picture of the most prominent names in the industry, we've gathered some of the top partners you can work with. Let's get to know them!
The Best 15 Animated Video Production Companies in the Market
We have made sure to include a wide variety of talented animation video service providers, so no matter the type of animated video you have in mind, you'll be sure to find an agency that resonates with your brand. Now, let's review them.
1. Yum Yum Videos — Animated Video Production Company
Founded: 2010
Team Size: 10 – 20 employees.
Clients: McKesson Corporation, Walmart, American Express, Vodafone, Red Bull.
Pricing: $8,000+
Who we are: We're one of the best video production services you can find on the net – but we swear it's not just because we say so! For many years, we have worked for thousands of companies from over 20 different countries, and that's because they've realized we're passionate about all things video and strive for excellence in everything we do.
Here are some other strong arguments for why we believe we belong on this list :
We make videos that are fully customized to our client's needs.
We hold one of the greatest qualities in the market.
We have an excellent price-quality guarantee.
We also offer an integrated video marketing strategy so that our clients can grow their business and take it to the next level.
So, if you need a unique, creative, and effective animated piece to connect with your audience and set your company apart, check out   our portfolio and reach out today. We'd love to give you a hand!
2. Motion Story — Animated Video Services
Founded: 2013
Team Size: 2 – 9 employees.
Clients: United Nations, BatNav, ACIAR.
Pricing: $5,000+
Who they are: This Australian video company strives to bring a fresh and creative approach to each of their animated brand videos, "no matter how complicated or crazy the story is." Their goal is to help brands stick out from the crowd while remaining true to their identities. They work mainly with marketing agencies looking for a video for their clients, which they can make with 2D animation or 2D and 3D motion design.
3. Epipheo Studios — Animated Video Production Company

Founded: 2009
Team Size: 10 – 50 employees.
Clients: Deloitte, SAP, Dupont, Epson.
Pricing: $15,000+
Who they are: The team at Epipheo has a special place among the top animated video production companies for being one of the oldest agencies in the market. They also hold the honor of being one of the first studios to produce these types of videos, so you can trust they know what they're doing. They take care of the overall production process, and their creative team is very skilled.
4. Demo Duck — Animated Video Company 
Founded: 2011
Team Size: 20 – 30 employees.
Clients: Weizmann Institute, IMB, GEICO, Zocdoc.
Pricing: $25,000+
Who they are: This company produces some of the best animated videos in the business and it has an ample portfolio to prove it. The folk at Demo Duck usually work in 2D  and motion graphics, but they also handle a wide variety of other styles. They're convinced that the script is the most important element of the video production process, and that's what they like to focus the most on. When they need inspiration, they like to watch videos and gather with the internal staff to share ideas and brainstorm to the maximum.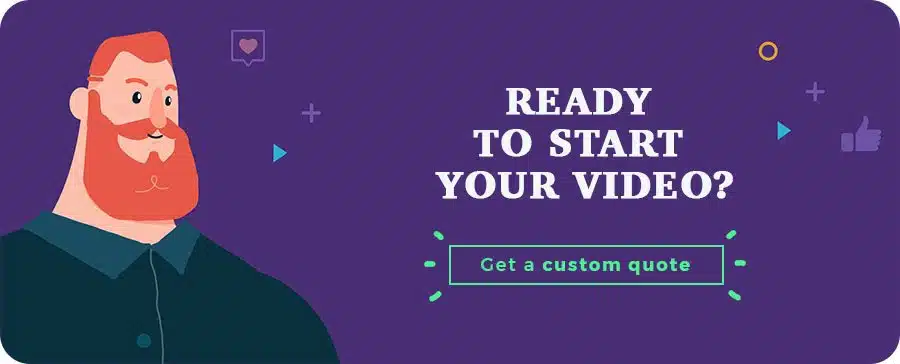 5. Dinos & Teacups — Animated Video Production Services
Founded: 2014
Team Size: 1 employee.
Clients: Vegan Society, E-butler, Vmarkt, Alfa Systems.
Pricing: —
Who they are: Dinos & Teacups is a one-person video agency. Pretty impressively, its founder carries out the entire production process on her own — but that certainly doesn't stop her from making some high-quality product videos! This original studio also stands out for its strong values regarding ecology and veganism, offering discounts to startups and organizations devoted to those fields.
6. Vidico — Animated Video Agency
Founded: 2015
Team Size: 10 – 49
Clients: Square, Airtable, UberEats, Spotify.
Pricing: $10,000+
Who they are: Vidico is a live-action and animated video production company that specializes in delivering compelling narratives for businesses in the tech industry. They offer an ample variety of video styles, but they only create explainer and commercial videos when it comes to animated videos. Regardless, the result is always a quality piece, which is probably why they've lent their video animation services to high-profile brands.
7. Switch Video — Animated Video Services
Founded: 2011
Team Size: 10 – 49 employees.
Clients: Nespresso, HP, Cisco, Amazon.
Pricing: $10,000+
Who they are: An animated video production company focused on motion graphics and 2D animated videos that also knows how to produce some great whiteboard videos. The team at this explainer company bases their work on three key premises: set reasonable timelines and meet the deadlines, keep the client informed during the entire process, and complete every aspect of the job so that the client does not need to ask twice. This way, they're able to craft a simple and straightforward story that's sure to achieve the client's goals.
8. Thinkmojo — Animated Video Agency
Founded: 2011
Team Size: 10 – 50 employees.
Clients: Jumbo, Fico, LinkedIn, Lattice.
Pricing: —
Who they are: Thinkmojo offers a wide variety of animated video services, from explainer and motion video productions to educational videos, editorials, support videos, ads, and many other video styles as well. They work with any kind of companies, whether they're startups or big businesses, but mainly in the tech space. The creative team adapts their animation styles to the client's needs in order to ensure a personalized video "that makes you look good."
9. Dot — Video Production Company
Founded: 2014
Team Size: 2 – 10 employees.
Clients: Konnect, Weber, Coldwell Banker, Great Dane.
Pricing: $5,000+
Who they are: For over a decade now, this animated video production company has been producing an ample range of videos at an affordable cost. Involved in some of the best animated corporate videos out there, Dot has worked with prestigious companies in the automotive and tech fields. They can create explainer, commercial, social, and music videos, as well as broadcast graphics (title cards, illustrations, or charts displayed on a TV broadcast). But if you're just looking for some creative content for your social media, they can make it happen as well!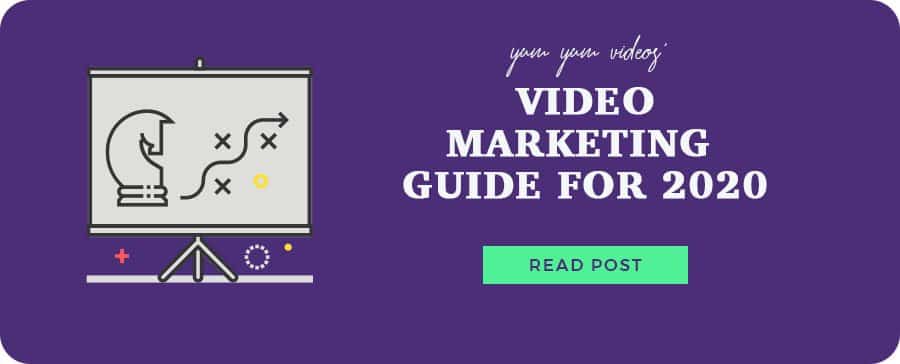 10. Explainify — Animated Video Production Services
Founded: 2012
Team Size: 10 – 49 employees.
Clients: MGA Systems, DevSquad, Panasonic, Bayhealth.
Pricing: $10,000+
Who they are: Another great animated video production company that, like us, believes that storytelling can change the world and connect brands with people. Explainify's mission is to explain and simplify a brand's story using video. With a results-driven and people-focused team, you can rest assured you will get high-quality animation services.
11. Yans Media — Animated Video Company
Founded: 2015
Team Size: 10 – 49 employees.
Clients: DotShop, Buglab, Tourbuds, The Watch Standard.
Pricing: –
Who they are: Yans Media creates amazing explainer videos from their studio in Armenia, being one of the most successful companies in the region. The studio has created several 2D, 3D, and motion graphics animated videos for a wide variety of companies around the world. They like to learn everything there's to know about your business needs and goals, and then produce a piece with sales and marketing in mind to ensure your campaign's success.
12. Studio Ianus — Animated Video Service
Founded: 2015
Team Size: 2 – 9 employees.
Clients: UniCredit, Alitalia, The New York Times, La Stampa.
Pricing: –
Who they are: This Milan-based animated video production company offers illustration, branding, and some of the best video production services. Regarding techniques, their main specialty is motion graphics – and boy, they know their craft! Their unique animation style is sure to catch your audience's eye and make your piece memorable.
13. Mana — Animated Video Company 
Founded: 2015
Team Size: 2 – 9 employees.
Clients: Honda, Chameleon Software, Edelbio Skincare, Capitol Films.
Pricing: –
Who they are: An artist-run company motivated to "banish boring and reject the ordinary." With this motto in mind, they come up with beautiful and original videos that set Mana apart from other animated video agencies. They like to take on projects that aim at making the world a better place, no matter how big or complex they are.
14. Mezzolab — Animated Video Agency
Founded: 2012
Team Size: 10 – 49 employees.
Clients: Qwill, Axon Terminal, RealFevr, eBonus.
Pricing: –
Who they are: Here we have a Portuguese studio specialized in animated characters for the tech industry that strives to make pieces that not only look awesome but also drive sales – just like ours! That said, this animated video production company only works with a few selected customers per year, so it can get hard to be shortlisted. However, their services are far more budget-friendly than live-action videos often cost so the wait is certainly worth it.
15. Galera — Animated Video Services
Founded: 2019
Team Size: 2 – 9 employees.
Clients: Xangle, Topaz, EasyVisual, Industrious Content.
Pricing: $12,000+
Who they are: From the cultural city of Lviv, Ukraine, Galera creates 2D and motion graphics animated videos exclusively for the tech industry. Founded in 2019, it's one of the youngest video animation production companies on the market. Still, it already creates some of the best-animated videos in Europe, something that has helped them win several awards, so it certainly deserves a spot on our list!
How to Pick Out a Great Animated Video Production Company
When developing an explainer video, you have to make wise choices regarding the animated video company you want to work with. It's essential that you pick out that special partner that works with top-quality products and offers everything you need to get the best results.
There are many factors that come into play, and that will define why an animated video production company can be considered "the best one" (or "one of the best ones"). From a general point of view, you can consider these 5 key pillars when comparing different options:
Quality and expertise: check out how the company works, review its portfolio, and make sure it meets your brand's needs.
Communication: the company you choose must be capable of establishing a smooth and clear communication process.
Customization: customization is highly important as it will make the whole difference between your animated video and your competitor's.
Feedback: check out the reviews, comments, and general feedback other clients have given about the animated video production company.
Price: you can choose cheaper companies (which usually use template videos) or others that are a little bit more expensive, but that also offer other types of services (and ultimately…results). Going with a video production agency that works with custom explainer videos is always the best option.
A Few Basics on Animated Video Production
If you are new to the world of explainer video production, you must have plenty of questions in your mind. Before rounding things off, we want to take the opportunity to clear some of those doubts so that you can undertake your next project with confidence. Let's take a look!
How Do You Make Animated Videos?
To create the best-animated videos, you have to follow a complex process that can be summarized in the following steps:
Defining the video's concept: what's the core message you want to deliver?
Write an enticing script that revolves around your concept.
Creating style frames to define the style and aesthetics.
Developing a storyboard – a visual representation of what the video will look like.
Recording the voice-over narration or dialogue.
Illustrating the characters, objects, typography, and background.
Animating and adding movement to the illustrations by handling animation software.
Including the voice-over recording, music, and sound effects and synchronizing them with the visual counterpart.
There you have it! Your very own animated video 😉
How Much Does It Cost to Make an Animated Video?
Broadly speaking, animated video production services range from US$1000 to $12000. That said, the price of each piece can vary as much as the videos themselves. It always depends on the particular concept you have in mind and the factors that play a part in the production process.
The production timeline, length, style, and most of all, the overall quality of the video are all elements that can greatly influence the final price of your piece. You can learn more about the topic in our article about explainer video costs.
How to Make Animated Videos for Free?
You can create animated videos for free with the help of an online free maker. This type of tool offers video and character templates that can be easily adjusted to your liking.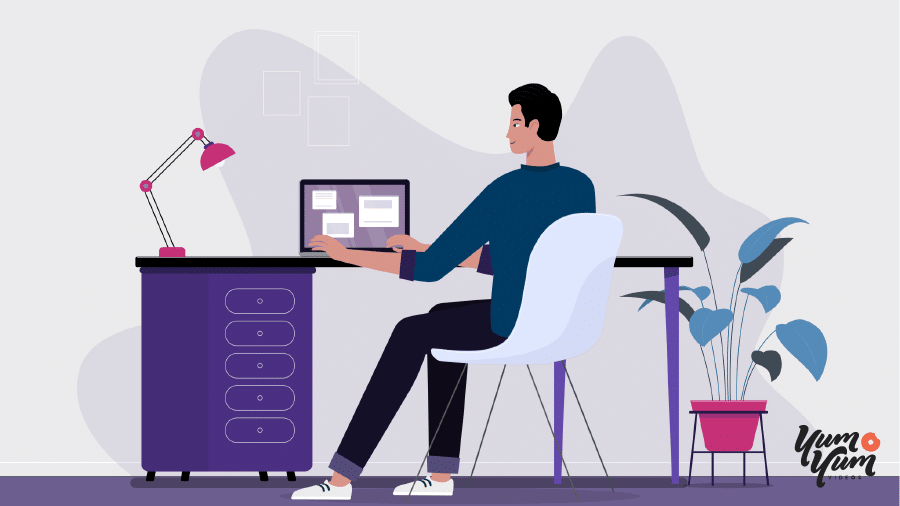 Be careful, though, because templates can be customized only up to a point. They are not recommendable for companies that wish to stand out from the rest.
Their overall quality isn't ideal either. The illustrations, transitions, and animations tend to lack the seamless dynamism of a professionally crafted video. In plain English, video templates tend to result in cheap-looking pieces.
So, even if the production process is more economical, the final result is unlikely to generate the results that a piece made by an animated video production company could. You get what you pay for…
How Long Does It Take to Make an Animated Video?
Just like the price, the duration of the production process depends on various factors, like the video's length and style. Still, it's safe to state most video agencies take seven to nine weeks to make an average 90-second explainer video.
In our case, we take around six weeks to produce the first deliverable. After that time, we tweak the video according to your feedback – a process that can take one, two, or three weeks depending on the requested changes. Usually, we deliver the final result around the eighth week of the production process.
But remember: our clients' needs come first. If you need a video sooner, we can adapt our production timeline accordingly for a different cost.
Why Should You Choose Yum Yum Videos for Your Next Animated Video?
Self-promotion aside, we can tell you that here at Yum Yum, we work hard to deliver amazing pieces that are 100% original and fully customized to our client's strategic needs and their unique style and image while keeping a close eye on every detail.
With over a decade of experience in the animated video production industry, we've developed a working philosophy that has led us to work alongside world-renowned companies such as American Express, Walmart, McKesson, Red Bull, and DocuSign, and gained us 5 out of 5 stars reviews on Clutch and Google.
All of our clients have trusted our team to create meaningful and effective videos for their brands because we strive to deliver top-of-the-industry quality in terms of production and asset development, and our price-quality guarantee is unparalleled on the market.
That said,  you don't need to read about our optimized video production process when you can watch a cool video about it!
If you're thinking about working with us to represent your brand and carry your message with an engaging and memorable piece designed to deliver results, don't hesitate to reach out and request a quote today!
Summing Up
The explainer video production process has its own peculiarities and, obviously, has to be done by a well-prepared animated video production company with solid expertise and key soft skills. A team that is also committed and focused on meeting the client's needs. In today's article, we have shared some important tips you should consider when choosing the explainer video company that will join you. And, what's better, we have made a list of the best agencies that we think make a difference in the market.
We hope this piece will help you find the right fit for your brand videos and wish you the best of luck with this exciting endeavor. 😉