Every day, more and more people are jumping on the animated videos for business marketing bandwagon. And we definitely know why: animated videos are fun, effective, and they have the power of communicating complicated concepts in a simple way.
But even though every business can start to use any kind of animated videos in their marketing strategy (like whiteboard videos, testimonials, or commercials), not every video production company can make an excellent animated piece.
Actually, you'll need a dedicated team with knowledge and skills to help you create an animated video that not only looks professionally-made, but that also helps you reach your business' goals.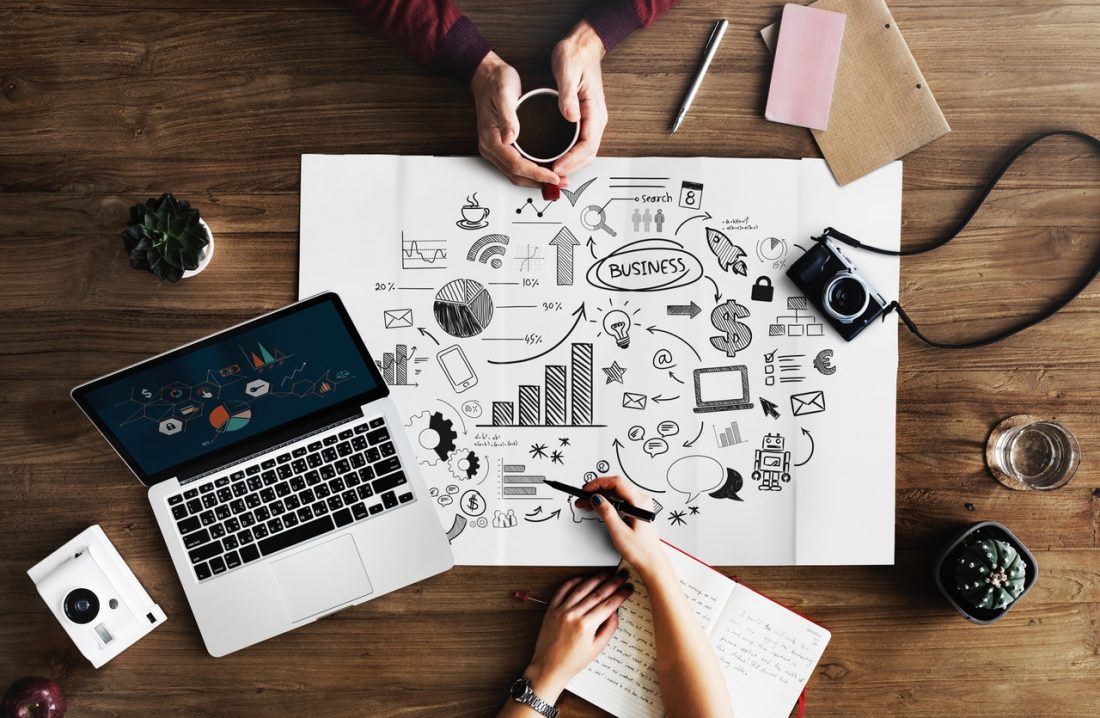 Today, we'll give you some examples of great companies that make animated videos for business marketing. But first, Let's talk a bit about animation. Why are you thinking about using animated content? When should you use animated videos, and why?
Is it a good idea to use animated videos for businesses?
Video content is the king of all content. Don't you agree?
We certainly do. You just need to take a look around to see that all online communications are shifting towards video-centered strategies: social networks are prioritizing video content (and mobile video, above everything!), video helps websites rank higher on search engines, and people prefer video over text so much that right now, YouTube is the second largest search engine. Second only to King Google!
So, long story short: yes, it is a good idea to use videos for business marketing purposes. But when should you use animation, and when is it better to choose a good ol' fashioned live-action video?
You should use filmed video when you need to spark trust in your audience by using real people — with testimonial videos, or videos that show the behind-the-scenes footage of a company or introduce your team. When you actually need to show real people, it's always better to film them.
Instead, when you need to explain difficult concepts, or you have a lot of information that you actually need your audience to learn quickly and easily, then animation is your best choice.
But it's also great when you've got a big idea and a reduced budget. For example, you may want to show how your product will make your audience so happy that they'll go to the moon and back! And you actually want to show a rocket flying to the moon! In that case, you should make an animated video, or, well… be reborn into Elon Musk, whatever works for you!
Because with animated content, the limits are nonexistent. The only limit is your imagination.

So, use animated videos when…
You need to explain a complex concept.
You have a reduced budget and a big imagination.
You have a lot of information that would be explained better in a visual way.
And also if you want your brand to be remembered! Animated videos evoke emotions in a compelling way that resonates with the viewers.
But do you know where to start? How can you find a team that can make the right animated video for your company?
Well, we made a list of our favorite animation companies so you can know where to begin. These are video producers with highly-skilled teams that have worked with many different clients, and a great way to start to understand them is to look at their portfolios. So here you've got the best of the best with some examples of their work. Enjoy!
Our favorite companies for animated video production
Yum Yum Videos
We're not going to be modest, we know that we're one of the best companies out there and we're very proud! Of course, you don't have to believe us, believe our clients. 😉
But joking aside, here at Yum Yum Videos we know that a video piece alone has the potential to be great, if used correctly (used on the right channels, and always with the target audience in sight). But we also know that animated videos boost each other — it's always better to use more than one, and place them in the right stage of the sales funnel.
What are the traits that set us apart? Well…
We help our clients set up an integrated video marketing strategy to help them grow their business, and actually reach their objectives using video.
We have a very structured video making process, and we follow it for all of our projects — big and small.
Because we work with a very professional team of designers, animators, scriptwriters, and producers, our work is very high quality.
Demoduck
Demoduck is a video production company that has a big focus on creativity. They have a big team of animators, producers, scriptwriters that join together to make several types of videos with new, creative and fresh ideas.
They also put a lot of focus on the creation of the video script and storyboard, because they know that this is the backbone of an animated video. And this is the result!
ThinkMojo
In ThinkMojo, they call themselves a "video experience agency", because they create complete viewer experiences for brands that like to shake things up a bit!
These experiences they make, are created using primarily video content, from educational videos to editorials and ads.
Explainify
What makes Explainify special? They only make explainer videos, so they have a lot of experience with this kind of video.
We all know that explainer videos are one of the most effective and popular types of video content for marketing purposes, so it's completely understandable that they decided to specialize in them. Here's a sample of their explainer videos:
Switch Video
Switch Video makes content for all kinds of businesses, from tech companies to non-profits and other institutions, and they make sure to stick to their three core premises: They set real deadlines and stick to them, complete every aspect of the work, and they keep the client informed in every step of the way
Our favorite thing about them? They believe (as we do!) that any kind of difficult concept can be made simple by using an explainer video.
In the end, the most important thing is to find the video production company that will work best for you. It's a very personal choice, but here's the secret: look at the company's portfolio!
Yes, it's a very simple secret, but there's a twist. When you're looking at a video producer portfolio, imagine your brand there. Does it fit? Do you think that the style of their videos can blend correctly with your brand's spirit?
If the answer is yes, then go for it and ask for a quote!
Let's sum up!
Now you know when to use animated videos for business, why you should choose this style of video, and how to select the best production company for your video. You even saw some examples already!
But hey, we know that it can be hard to find the right team to help you in your animated video mission! So here are some extra tips, just to be more informed of what you need to be looking for:
First, we strongly recommend that you only leave your business in the hands of experts. These are the people that are going to be creating the animated communications of your brand, so make sure that they meet your business' needs and also its standards!
Go for businesses that make content that's 100% customized. Your company has specific needs and characteristics, and a video made out of templates is not going to fill these needs in the way that they should. Don't be afraid to ask for custom content, because your brand deserves it.
When asking for a quote, consider the price-quality relation. For example, there are online apps that can help you make a video by using pre-made content, and even if they're cheap at first glance, they'll cost you a lot of money in the long run. Why? Because you should be looking at your video content as an investment. You can always invest in some low-quality content just because it's cheaper. However, the only way to actually get results out of your investment is to have content that's tailored to your business' needs.
So there you have it! Are you ready to start creating the best animated videos for your business?
If you still have some doubts about what the best way to choose the right video production company is for your business, just click on the link and you'll have access to an exclusive free e-book that will give you the info you need. Good luck!