The stats prove that investing in professional-level video marketing pieces is a game-changer for most businesses. But sifting through the numerous 2D animation studios on the market to find the right crew for your piece is often difficult.
From defining and clear, creative artistic vision to scheduling deadlines and overall production quality, there are a lot of crucial junctions that can make or break your video – and you need animated movie studios that can deliver what your company needs!
To help you find and connect with them, we've put together a list of some of the top animation studios out there. Each of them has the experience, talent, and know-how to create a video marketing piece that helps your company achieve its goals.
Check them out!
How to Choose the Best Animation Studio for You?
When it comes to branding and promoting a company or product, animation has proven to be a force to be reckoned with. But making an effective animated marketing piece is tricky, so you need a talented and agile 2D animation studio that can deliver.
But "to deliver" can mean many things in many contexts and of little help for our purposes today!
So, as you go through our list of animation studios and beyond, here are five elements we feel you should be paying particular attention to if you want to make a good choice:
Communication: the top animation studios out there have all one thing in common; a flawless communication pipeline. If you have trouble reaching out to a potential pick, it's usually a bad sign.
Customization: every marketing piece you release should be unmistakably yours, and using generic templates – or a provider that rehashes assets – should be a big no-no in terms of marketing content.
Feedback: previous clients' comments and reviews provide a wealth of perspective on how a studio works and can be invaluable in helping you make your choice.
Pricing: price ranges vary significantly from studio to studio, and the right one for you hinges on your budget. However, do remember that cheaper providers tend to work with templates or reused content, and an expensive service doesn't immediately guarantee quality! Read our article to know more about explainer video pricing.
Quality and Expertise: at the end of the day, you need a video that delivers on your expectations. As you consider a potential provider, check out their portfolio and the quality of their previous work and see if it lines up with the industry's high standards.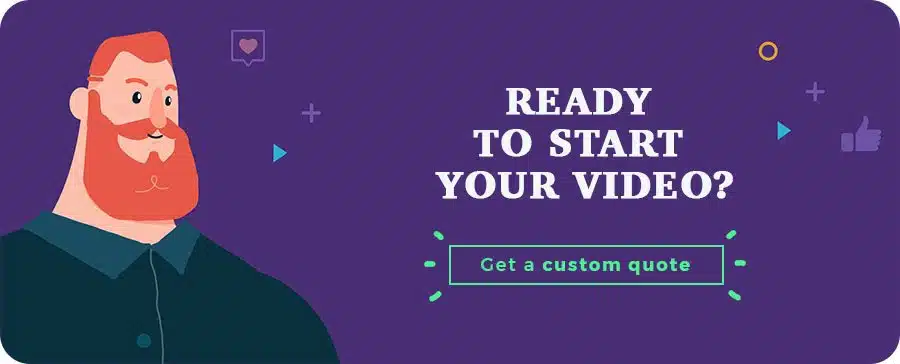 Top 15 2D Animation Studios on the Market Right Now
Now that you know the key attributes to consider, it's time to go over our handpicked list of animation studios to jump-start your search and avoid a lot of problems along the road!
Yum Yum Videos
Vidico
Dot
Thinkmojo
Wyzowl
Explainify
Demo Duck
Switch Video
Yans Media
Epipheo Studios
Blink Tower
Motion Story
Grumo Media
Dinos & Teacups
Sandwich Video
1. Yum Yum Videos -2D Animation Studio
Yes, that's us, but we wouldn't feature on the list if we didn't belong! Every piece we work on is lovingly created by following a handful of guiding principles that sets us apart from most other 2D animation studios:
Every video we make is 100% custom-tailored to our client's needs and expectations.
Our talented artists and creatives deliver videos with some of the best production quality on the market.
We have a flexible and extremely efficient production process.
We offer our clients a uniquely integrated video marketing approach aimed at helping them grow the scope and reach of their business.
We offer the best price-quality guarantee out there.
At Yum Yum Videos, you get access to a talented, adaptable, and above all experienced video marketing outfit that has worked alongside world-renowned brands like McKesson, Red Bull, DocuSign, Walmart… to name a few.
And we've accomplished that by consistently producing high-quality, compelling, and effective marketing pieces that deliver results.
But you don't have to just take our word for it, though. See how our clients feel about working with us!
2. Vidico
Want to know what landed this company on our list of top animation studios? Versatility.
Vidico works really well with 2D and motion graphics animation techniques, but they also produce live-action commercials, career videos, and even case studies. Their scripts are great, and the overall quality of their products speaks for itself.
3. Dot
Dot is a charming 2D animation studio that covers a wide array of styles, including commercials, social ads, testimonials, and some more traditional media pieces like music videos. But don't let that throw you off, their marketing videos game is on point, and they are definitively worth checking out.
4. Thinkmojo – 2D Animation Studio
We've been fans of Thinkmojo for a while now, and once you see their content is easy to see why. From editorial pieces to educational and personalized pieces, the company knows what it is doing with every video they work on, especially when they combine animation with live-action.
5. Wyzowl
With a varied portfolio that includes anything from explainer to demo videos and everything else in between, Wyzowl is a U.K.-based company that definitively earns its spot in our top animation studios list. Much like us, they focus on the client's feedback at every stage of the production process in order to produce polished work-in-progress pieces that require little tweaking at the end.
6. Explainify
Like us, Explanify loves animated explainers and also understands the importance of high-quality production for an effective result. By crafting short, entertaining, and unique pieces, they continue to earn a spot in any deserving list of animation studios.
7. Demo Duck
Demo Duck focuses on creating interesting stories on their content, and that's something we can get behind! With a penchant for humor, an established track record working with recognizable brands, and a unique style they can apply to a wide range of videos, Demo Duck is one of the best animation studios you should look into.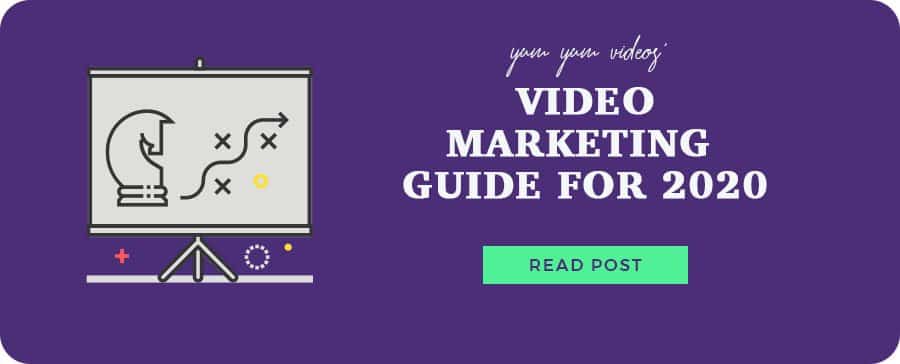 8. Switch Video – 2D Animation Studio
Switch Video stands out for its well-defined, comprehensive production process that follows clear principles that every talented 2D animation studio worth its salt applies: Set and meet timelines consistently, keep clients updated at every step of the way, and reflect client feedback and expectations in every iteration of the piece.
9. Yans Media
A somewhat smaller entry on our list of animation studios in terms of scope, Yans Media still earns an inclusion as a reliable, middle east-based company that works in high-quality 2D and 3D animated videos. The company has worked with companies around the world and continues to make a name for itself!
10. Epipheo Studios – 2D Animation Studio
In terms of legacy and experience, Epipheo is a 2D animation studio you can't afford to ignore in your search. The company has an outstanding team working for it and a production process that can develop remarkably creative marketing pieces in both live-action and animation styles.
11. Blink Tower
Based in South Africa, Blink Tower's a talented 2D animation studio you'll want to consider on your search. Their production revolves around polished scripts, and they work with companies of all sizes.
With good, humorous pieces where substance supersedes style, they might have what you are looking for in your marketing piece.
12. Motion Story
We included this company on our 2D animation studios list because they've shown time and again to understand a key aspect of this type of content: marketing videos should make things simpler for the viewer while keeping them engaged. Motion Story's videos and production setup reflect that, and that's something to keep in mind.
13. Grumo Media
Grumo caught our attention (on top of the cleverness of their work, of course) for their fondness of startups – a sentiment we can't help but share! That said, having worked with companies of all sizes and produced videos with unique visuals, Grumo has all the attributes you should look for.
14. Dinos & Teacups
As a one-person outfit, we think Dinos & Teacups more than earns an honorable mention on a list of animation studios you should know about. With extensive personal experience working with 2D animation, they produce charming pieces that any company can benefit from.
15. Sandwich Video
While specializing mostly in live-action marketing pieces, we decided to include Sandwich due to the way they are implementing more animation to spruce up their live-action pieces. With a lot of legacy in the business and a great track record, it's worth a look!
And there it is! A list of animation studios with some of the best talent you can find on the market right now. So, if you follow our advice and are looking for 2D animation studios that combine top-of-the-line quality with experience and talent, it should give you more than a good place to start your search 😀
And while we can't speak to the details of each company's production process, we can tell you that at Yum Yum Videos, our videos are a labor of passion.
By focusing on our client's marketing needs – regardless of the niche they operate in – we make sure to understand their target audience and let those two elements guide our process. Then, by fully customizing each piece to the client's requirements, we make sure to produce memorable, charming, and compelling marketing videos that get results.
It is all a result of having a detail-driven production process. It's a philosophy that allows us to innovate and be creative without ever losing the core of what makes our client's brands and products exciting and unique. And that, in turn, lets us make videos that appeal to the people our clients want to reach out to with their message.
But hey! Why read about our video production process when you can watch a charming explainer video about it?
So, if you are looking for 2D animation studios that can capture your brand, convey your message, and get the attention and reaction from an audience you want to connect with, get in touch!
Wrapping Up
There's a reason why most companies nowadays are turning to 2D animation studios to carry their message. Not only is video content the preferred medium most consumers respond to, but animation provides the flexibility and personality companies need to stand out!
And while choosing the right animated movie studio for you is not a simple task, we hope that by sharing with you a few standouts to look into, we've made that search a lot easier. Whichever one you end up going for, you'll be in good hands!