As the third biggest social network out there – active-user wise, – and with an entirely distinctive visual approach to content, Instagram is one of the most important platforms to include in any business' social marketing strategy.
It serves as the perfect stage for companies to showcase who they are to potential customers, as well as to shape perceptions, and nurture brand personality.
The main idea behind the platform is to share visual content (videos and images) that help companies build credibility, familiarity, and set the overall tone and feel of their branding image.
However, as the user base continues to expand and becomes more set on the kinds of content it wants, and how they want it, it's essential to keep a finger on the pulse of certain video marketing statistics. Ensuring you are taking advantage of the full potential Instagram can bring to bear on any advertisement and branding effort your company is undertaking.
So, as 2019 stands around the corner, I wanted to take a quick look at those video marketing statistics I feel every digital marketer and business owner should be aware of to get the most out of their marketing efforts in 2019.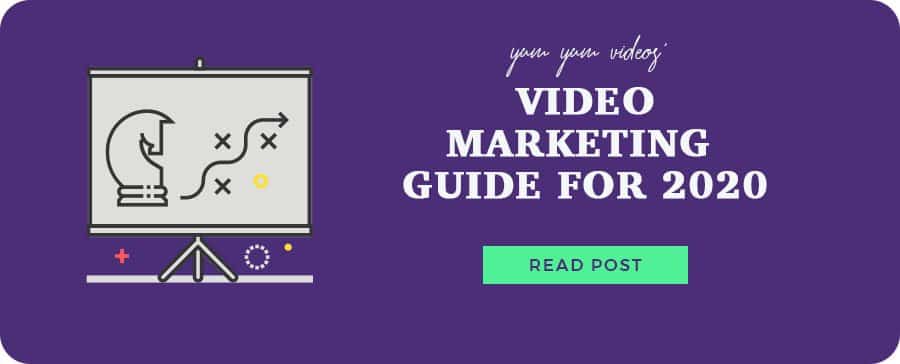 A billion people are actively using Instagram
I want to start with this one, just to give you a clear view of the immense potential Instagram puts in your hands. Raising from its previous record of 800 million active users back in September 2017, the platform has continued its upward trend of amassing an ever-increasing pool of users that reached a staggering billion by July of this year, a tendency that doesn't seem to be slowing down any time soon.
This makes Instagram one of the most popular social networks around, and a fertile ground to seize opportunities for effective marketing campaigns.
It has a pretty balanced gender distribution
With an estimated distribution of 39% women and 30% men when it comes to adult users in the U.S., Instagram offers a fairly balanced demographic. While the scale remains tipped toward the woman's side, the spread has been closing every year over the past few.
This means that whatever your target demo is, you are sure to find plenty using this platform.
Here's another example of how you could use marketing videos on Instagram
The majority of Instagram users are under 30 years old
Even more markedly than with other social media platforms, the Instagram user base tips slightly to the younger side. With roughly 59% of internet-using adults between 18 and 29 using Instagram, almost doubling the share taken by adults between 30 and 49 years old (33%).
This makes Instagram the perfect environment to capture a younger audience. Another important tidbit is that almost seventy percent of its user base have post-secondary education, a number that's probably relevant to most marketing campaigns.
It has an above-average active user base
Some social networks boast big numbers when it comes to accounts, even though these might be inactive. Instagram, on the other hand, has the active numbers to back its claims.
In a recent study made by the Pew Research Center, they revealed that 25% of smartphone owners use the platform, 22% of its users log into Instagram at least once a day, and 38% check Instagram multiple times a day.
Instagram and Marketing go hand-in-hand
A frankly surprising number of Instagram users (72% to be precise) have stated that they have purchased a product they saw on the app, and over the past few years, Instagram also became the spot for luxury shoppers.
Combine that with the platform's shoppable post – a terrific tool for brands and marketers – and you have in your hands a primed system with every tool you need to display your products, and lead potential customers to make the purchase, all within the same environment.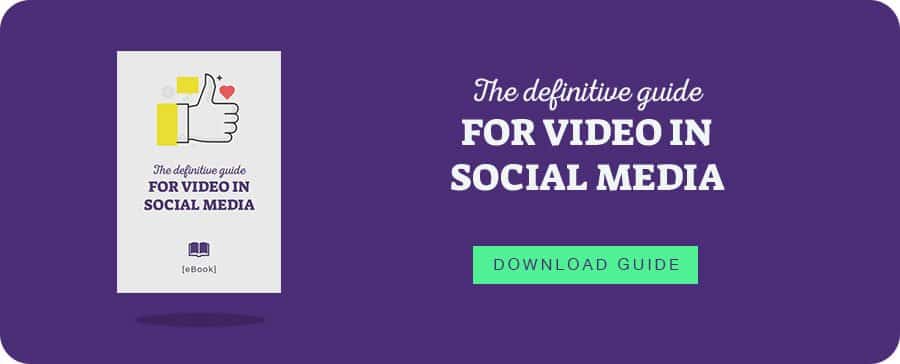 Users like to follow companies on the platform
Unlike other social networks where it can be challenging to build a decent enough follower base, users on Instagram are relatively open to following business accounts on a regular basis. Around 80% of users on Instagram follow at least one business, and 60% of users discover products on the site.
Add to that the 75% of the user base that takes actions – like looking further into a brand's post or visiting a website – and you'd be hard-pressed to find another social network that creates such a healthy user-brand environment.
A big part of the platform's ads come as videos
As much as 25% of Instagram ads are single videos. Granted, taking the trajectory of the app (which began as a sharing platform for photos) images remain the type of content that tends to receive more engagement when it comes to ads, users seem to respond better to video, edging out photos for higher engagement rates.
Video is quickly becoming the preferred type of content on the platform
With user-time spent watching videos up more than 80% year over year, and a fantastic increase in the volume of videos being uploaded to the platform per day (four times as many from last year,) it's fairly evident that the demand for video content on Instagram is huge. This paints a rather clear picture on where to allocate those marketing resources when it comes to making high-quality content for the social network.
Instagram videos are a huge asset from a marketing standpoint
One of the most relevant video marketing statistics is revealed in this amazing infographic put together by the folks at Animoto. 53.4% of marketers see Instagram video as important to their strategies.
Due to average response rates and complementary features, Instagram videos are ideal and fit in perfectly as a complement to other elements of your campaign.
Here is a video that shows the basis of a marketing strategy that you could use with video content:
Instagram stories are here to stay and should be taken advantage of
Around 70% of Instagram users watch video content in the form of Stories on a daily basis. Of this number, there seems to be a marked preference (roughly 50%) towards those videos that make them laugh.
Even more important than that, about one in four Gen Z and Millennials actively seek stories of products, services, and brands they are considering buying.
As the new year approaches and you begin to chart out your upcoming plans for video marketing content on Instagram, keep an eye on these insights and try to make the most out of them.
These numbers represent clear trends on user preferences for the types of content users look for on the app, so they provide an ideal starting point to start developing content that will get you to your goal.