Making full use of engaging visuals and easy-to-follow scripts, they are a fantastic tool for taking the users' learning experience to the next level. Guiding them or attracting them through content or information that's related to your brand, product, or service.
However, developing innovative, compelling, and visually dynamic tutorials that address an audience's most relevant questions can be a challenge. Especially for business owners who are new to the world of video marketing.
So, today, we'll go through the basics and learn everything related to these awesome videos: How to make Instructional Videos, the many benefits they can bring to your business, when you should use them, where to promote them, and we review some cool examples and how to choose the best Instructional Video company.
3. When should you use an Instructional Video?
4. How to make Instructional Videos that rock!
4.1 Start with defining a topic
4.2 Decide what style you're after
4.6 Set up your recording gear
6. 5 great Instructional Video examples!
6.2 How to save stuff in Dropbox
6.3 Advanced Keyword Research Tutorial
6.4 How to Write a Resume Summary or Profile
7.3 Work with a professional Instructional Video Company
9. Why should you choose Yum Yum Videos as your Instructional Video company?
What's an Instructional Video?
Simply put, these videos – also known as tutorials – are designed to teach something, demonstrate a process, explain a concept, or show viewers how to perform a task.
They come in a variety of shapes and styles, and most businesses, regardless of industry or niche, can benefit from them in some manner (more on this in a bit!).
Step-by-step tutorials, how-to videos, screencasts, and training pieces are just some of the popular Instructional Video styles out there. And while different in their mechanics, they all share one thing in common: they are all based on useful information. Tackling your target audience's problems or answering their most relevant questions.
Moreover, since these videos revolve around delivering a lot of information, they need to be straightforward and clear, especially if you're covering a complex concept or a tricky process.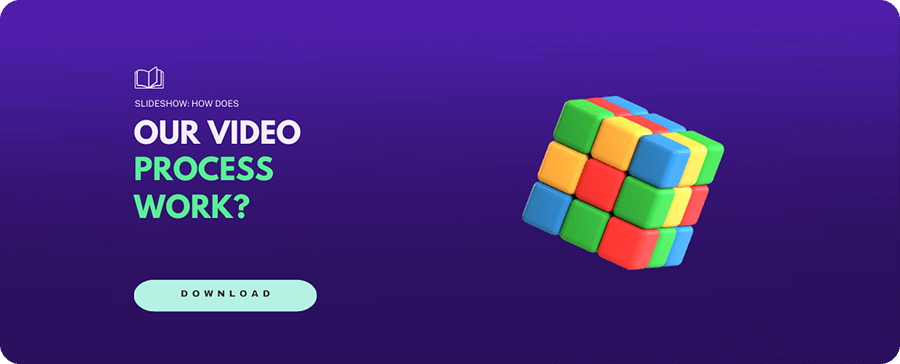 Benefits of Instructional Videos
Before we learn how to make Instructional Videos, there are three key reasons why you should include them in your next video marketing strategy:
More engagement: People prefer to learn things by watching a short video, and that's a fact. So, if you want to teach your target audience something related to your brand, product, or industry, you should use a tutorial. You'll get many more clicks, views, and shares than if you used any other format.
Build trust: Sharing free, truly useful information with your audience is the perfect way to position your brand as a reliable source of information, doubly if it solves problems or makes your audience's lives simpler!
Boost conversions: Before making a purchase, prospects need a certain amount of information about the product (or service) and the brand – especially for eCommerce. By developing a tutorial that provides all the answers they need, you nurture potential buyers into becoming customers. Without the need to be overly promotional or too spammy.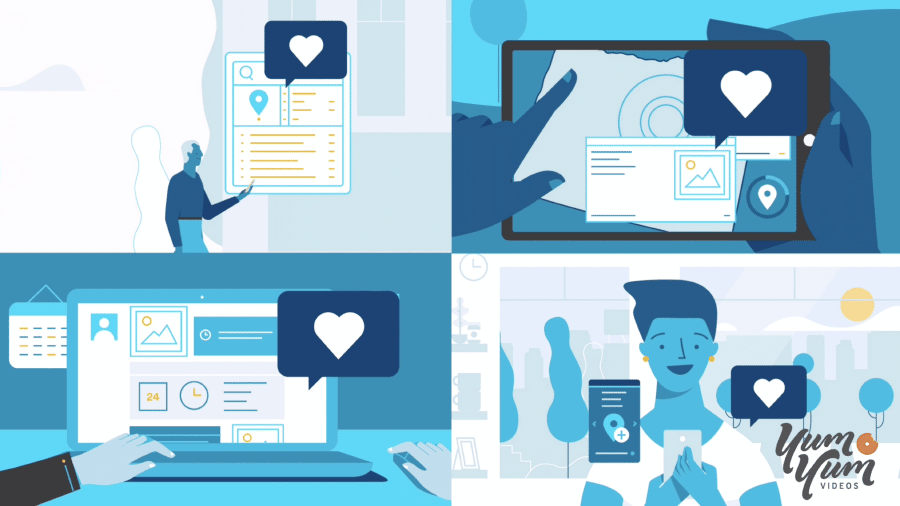 When Should You Use an Instructional Video?
Before purchasing something, prospects go through a three-stage process called "Buyer's Journey":
Awareness Stage – when they become aware of a need or problem.
Consideration Stage – when they define their problem and look for solutions.
Decision Stage – when they choose one of them.
To move your prospects further in the journey and eventually close the deal, you'll have to create customized marketing funnels. The type that reinforces the right messages about your product or service through engaging content.
That said, depending on which stage your prospects are, some videos will work better than others. In this sense, Instructional Videos are perfect for the Awareness Stage.
Remember that, at this initial stage, prospects just realize they have a problem. So, your job is to provide relevant information that can help them have a better understanding of it. All while positioning your brand as a reliable expert on the subject in your potential buyer's mind.
With these videos, you get to cover any topic with a fresh approach. Giving you a great opportunity to develop entertaining, helpful, and shareable pieces that your prospects will instantly engage with!
How to Make Instructional Videos That Rock!
Depending on the type of video you want to develop, the specifics of its production process might vary slightly here and there.
That said, following the steps of experienced Instructional Video companies, we outlined how to make Instructional Videos in 10 easy steps.
#1 Start with defining a topic
The very first thing you'll have to define is your video's topic.
When it comes to these types of videos – that are designed to share useful knowledge – it's paramount to determine who your target audience is. After all, you're creating this content especially to attract new prospects, right?
So, what are your prospects most curious about? What are their pain points or needs? Which questions are they asking the most? Is there anything particularly confusing about your business, product, service, or industry?
Asking yourself these types of questions can get the ideas flowing and help you identify possible topics, set your video's tone, and define the correct language to use in your script.
#2 Decide what style you are after
Once you choose your topic, you'll have to pick a video style that can help you develop it the way you envision it. However, keep in mind that, depending on the topic or even your type of business, some styles will work better than others.
Since it's not limited by the peskiness of reality, animation is extremely versatile and appealing. Helping you get your message across in the most effective, customized, and innovative ways.
In fact, there's no concept or idea too abstract or complex for animation – If you're creative enough, you can make them understandable, engaging, and easy to digest with it. Something of particular value for certain businesses, such as those in the healthcare or tech industries.
Check the following example out – With dynamic and colorful motion graphic animation, this video clearly explains a not-so-easy-to-understand concept: inbound marketing. It's fun, informative, and super engaging!
Live-action is great when you want to add a human touch to your video. You see, we human beings are instinctively attracted to other people's faces because they show emotions that are familiar to us. Making it easier for the audience to trust and connect with your message.
If you want to explain how to complete a task or show how your product or device actually works, using a live-action video instruction can also be a good alternative. Especially when you're trying to make prospects understand what your product looks like in a real-life scenario.
When you want to show how to use a piece of software, a screencast video is usually the go-to option. Basically, these videos are digital recordings of a computer screen featuring an audio narration explaining how to perform the task step by step. They are highly targeted, very instructional, and tend to be more informal than live-action or animated tutorials.
All in all, when choosing your video's style, go for the one that fits your topic best and makes the information within easy to understand and engage with.
#3 Write the script
Once you know the topic and style you want for your piece, it's time to write down your ideas and turn them into a script.
For a tutorial to be effective, it's paramount to go for simplicity and clarity. Keep your video instructions (or steps) short, straightforward, and make sure they follow a logical progression.
Bear in mind that these videos are designed to share knowledge or explain something in the most understandable and easy-to-follow way. Avoid getting overly technical or making the instructions too convoluted. Instead of jargon, use terms and vocabulary that's going to feel familiar to the majority of your audience.
Once you've organized the information, read the script out loud to make sure it flows naturally and your message gets across effectively.
#4 Find a nice spot
If you're developing a live-action video, it's essential to mind the technical aspects of pre-production.
Whether it features a person talking to the camera or someone showing how to use a product or device, your live-action piece should look professional and well-made.
One of the most important elements to consider in this sense will be your set – that is, the place you're going to shoot your video. Make sure it's tidy and visually pleasant, doubly if you're indoors. Choose a nice spot with a non-distracting background and good lighting.
And speaking of lighting…
#5 Mind the light
When it comes to live-action videos, lighting is one of the most important elements to account for to make your piece look good – It can alter how a shot is presented and can even influence the viewers' mood.
These days, people have a low tolerance for bad quality, and they expect positive viewing experiences. So, whether it's natural or not, you have to make sure to pick an optimal location with solid lighting.
If you're indoors, try to be near a window or use a bright lamp in case you don't have the proper equipment (key lights, backlights, fill lights, etc.) If you're shooting outdoors, check the sunlight is not too bright or producing inconvenient shadows.
#6 Set up your recording gear
To record the actual video, the hardware required is going to be a camera or a laptop in case you're doing a screencast video.
If you're using a camera, make sure to check both the audio and visual quality before production. Test different angles, lighting, and the overall look and feel. Also, don't forget about the tripod – There's nothing more distracting or annoying than a shaky video!
For a screencast recording, make sure to clean up your computer's desktop environment and close unnecessary apps or programs. We also recommend you to practice walkthroughs of what you want to show a couple of times before the actual recording. This will help you be more confident about the process and get smoother cursor motions.
#7 B-Roll Footage
Having additional footage is going to make your video more powerful. Enriching your story and the message you're trying to convey.
You surely want your piece to be dynamic and fun to watch, especially if it's featuring people talking to the camera. So, B-Roll footage can help you add dimension, layers, and depth to your piece. For example, if you're filming an interview, you might want to include external shots of your office to keep viewers engaged.
B-Roll footage is also very important because it provides more flexibility in the editing process. Helping you cover potential issues or mistakes made during production with interesting, alternate visuals.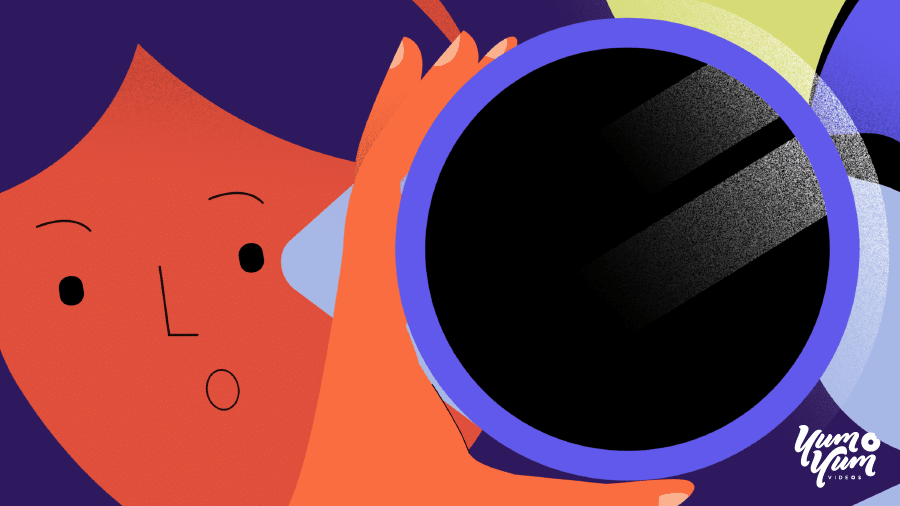 #8 Edit
Once you're done with the shooting, you'll have to start shaping your video using your best shots – In other words, you'll have to edit your piece.
Using your script as a guide, we recommend putting together a "rough cut" of your video. So, before you begin the frame-by-frame editing process, place your clips in order to have a solid idea of how your piece's going to unfold. Don't worry about the audio yet, that'll come later.
When you finish assembling and trimming the rough cuts, and working out timing issues, you'll have to lay in your additional footage wherever it makes sense. Remember to use that B-Roll material to enrich your piece and make it more appealing!
Pro Tip: We recommend you not to overuse transitions and effects. The usual practice is to cut the scenes directly because too many effects and transitions can make people lose focus on what's really important – your content! You can use simple cross-fades to transition from one shot to another, but only when you really have to!
#9 Sound
Ok, we're on the final step of the process where sound and image are combined to have your video ready for delivery.
Basically, you'll have to smooth out the sound levels and clean them up. Correcting and adjusting any noise they might have. Something you'll also have to do with your voice-over recording in case your piece features one.
In this final step, you might also add sound effects or any other element that can make your piece sound amazing. Bear in mind, though, that the idea is not to distract the audience. So they should be subtle and work in tandem with the rest of the content.
The same goes for music – Analyze what kind of music or genre goes best for your video's topic and style. Do you want to add emotion and dynamism? You can use funky, kind of alternative tunes. Are you looking for music that can complement the scene without interfering? You should choose smooth jazz or classical music, for example.
#10 Go!
You made it – You've learned how to make Instructional Videos and developed one for your business! Now it's time to share it with your audience and expect amazing results.
This final piece should be of an informative, compelling, and interesting video that delivers your message in the best possible way. Answering your prospects' questions, educating them about a subject they're interested in, and moving them forward from the Awareness to the Consideration stage!
But where should you publish your video to achieve the best results?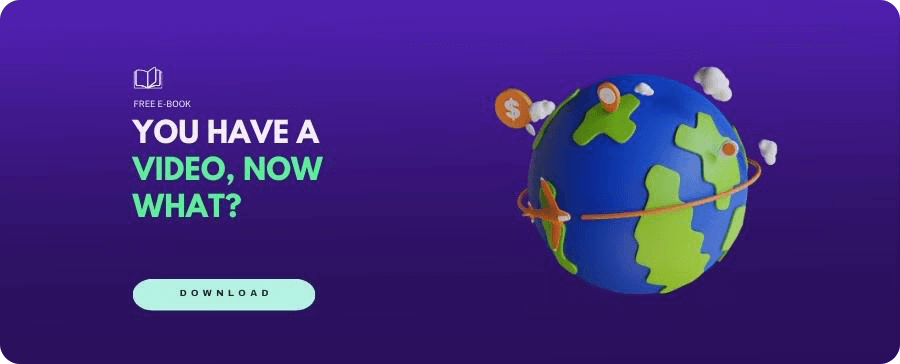 Promoting Your Video
It doesn't matter how great your video is – It won't have any impact unless it reaches the intended audience. So, your goal should be sharing it on strategic spots and platforms that make it easy for them to find it.
Do remember that the "right platform" for your video is going to depend on your prospects' demographics, interests, and consuming habits. That said, here are some of the most popular alternatives:
Facebook & Instagram: If anything, these videos – especially short tutorials – are very popular on both Facebook and Instagram. Not to mention that they are two of the most used social media platforms today – Facebook has 2.3 billion active users and Instagram has reached 2 billion. And given they have robust targeting options, you can make the most out of your piece and show it to the right people.
Website: When prospects are curious about your brand, they usually go to your website to get more detailed information. So, embedding your video on your page can make the experience much more entertaining, informative, and engaging.
Email marketing: Marrying video to your email marketing efforts is always a good idea. Why? Because email marketing still is one of the most effective communication channels there are – It can be automated, it keeps subscribers updated, and it's trackable. Moreover, when combined with video content, email helps you connect more deeply with leads. Especially when you're using it to share useful information with them!
5 Great Instructional Video Examples
From screencast tutorials recorded with just a computer to beautiful animated videos developed by professional Instructional Video companies, it's time to see some cool examples and why they work.
Let's go!
#1 Walmart
We wanted to start with this example to show how compelling, educational, and fun to watch animated tutorials can be!
In it, Walmart explains to other brands how their online shops work. Describing why the service they provide (an easy-to-use platform where you can submit high-quality images and descriptions of your products) can create new buying opportunities and increase sales.
All in all, this video is very entertaining, dynamic, and provides every bit of information that their clients need to know beforehand!
#2 How to save stuff in Dropbox
Sometimes, you just want to get the information you need in the quickest and simplest way – and that's Dropbox focused on with this screencast tutorial.
In the first few seconds, it features on-screen text to then explain – with an empathetic narrator – how to save files in the platform, for both mobile and desktop versions.
So, in case you were wondering how to make a how-to video, follow Dropbox's lead: Make it simple, short, and very understandable.
#3 Advanced Keyword Research Tutorial
Even though this is a bit of a longer example, it's perfect to show that a well-written and structured (albeit longer) video can be a hit as well!
Brian Dean, a renowned SEO expert, begins this video by making a strong promise: to show the audience how his keyword search method can help them grow their sites' traffic.
He then immediately lays out a five-step blueprint. Giving the audience a preview of his teaching process and helping them to understand what to expect from the video.
By sharing with the audience his own experience and providing clear information, this piece is very persuasive, engaging, and useful!
#4 How to write a Resume Summary or Profile
This example proves that you can cover any topic or subject with these videos. It doesn't matter how specific or boring you may think your knowledge is – Someone's going to find it valuable!
In this case, it features an expert talking to the camera in a very tidy, colorful, and trendy spot. In certain parts, it also includes on-screen text or images to emphasize relevant points.
The most important element, though, is how friendly, relatable, and approachable the hostess is. At one point, she even cuddles her dog to create a relaxed atmosphere and establish an emotional connection with the audience!
#5 Catan
Learning how to play a board game for the first can be a little tricky – Manuals are usually confusing, long, or not useful at all.
So, Catan – the famous strategy multiplayer board game – decided to take the learning experience to the next level and developed an animated video.
What makes this tutorial so great is how they combined wonderful storytelling with gorgeous animations to introduce the game and teach its basic dynamics. Resulting in a very engaging and informative piece!
Best Practices
By this point, you've learned how to make Instructional Videos and the many benefits they can bring to your business. You've also seen five great Instructional Video examples and what makes them so special.
So, before we wrap things up, let's go over some cool tips to create tutorial videos that get outstanding results.
#1 Minimize cognitive load
People can only process a certain amount of information at a time, especially when it involves hard data or complex concepts.
If your piece has too many stimuli, elements, and actions, your viewers may feel annoyed or disturbed. Resulting in a non-positive or enjoyable experience that, ultimately, may lead to viewers not watching your content.
So, when planning your piece, make an effort to avoid cognitive load by limiting the amount of sensory content and information you present at any given time.
Keep the content digestible, simple, and "light-weighted". For example, if your narrator is explaining a tricky process, it's better not to use loud sound effects or distracting visuals at the same time.
#2 Length matters
Depending on the topic you're dealing with, your video's length will vary – sometimes you'll need a 2 minutes video, and sometimes you'll need a lot more time to get the information across.
However, it's important to remember that people's attention spans are shrinking by the day. So try to keep your video as short and concise as possible. A video that's 90 seconds in length will always be more powerful than a 10-minute one, and 10-minute pieces will work better than hour-long ones.
Now, if you feel like your subject is way too complex, you can create a video series – Instead of trying to condense everything into a single, very confusing, and long piece, you can develop several instructionals. That way, you'll make sure that your message gets across in the clearest and most effective manner, without losing user engagement!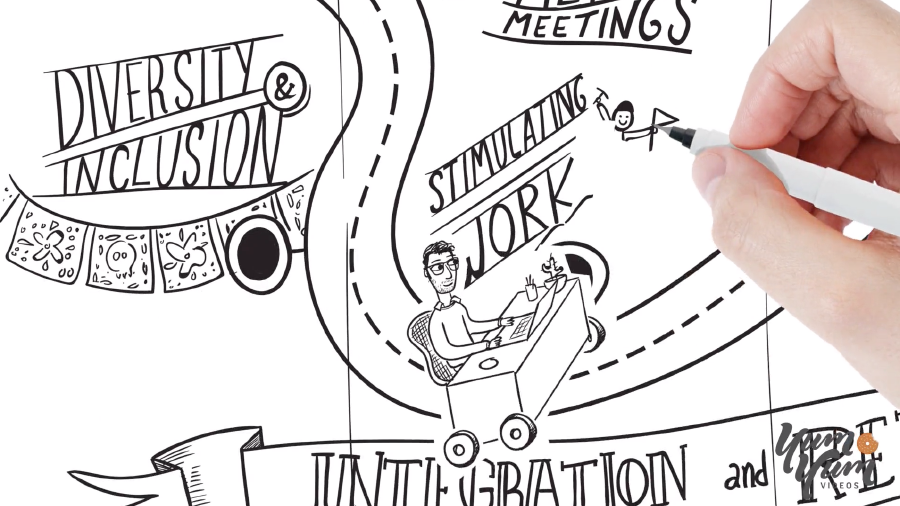 #3 Work with a professional Instructional Video Company
If you want to cut through the noise and outshine the competition, we recommend working with an experienced Instructional Video company.
Whether you're thinking of developing a live-action or an animated piece, these agencies have the talent, creativity, and knowledge to turn your idea into a compelling and gorgeous video.
However, not every Instructional Video company can rise to the occasion and achieve the results your business needs. So, how can you tell which Instructional Video companies are capable of delivering on your expectations?
Well, one of the first things you should do is check their online portfolios to understand what kind of work they've done in the past. You can also see what past clients have said about working with them. So, take the time to visit their websites, watch customer testimonial videos, and read online reviews.
Equally important is analyzing how they handle the production process – You'll want to work with an Instructional Video company that keeps you updated every step of the way. Providing enough rounds of changes so you can give your feedback throughout the entire process.
Also, don't forget that video marketing is all about conveying your message through original and engaging pieces. Make sure to find an Instructional Video company with the skills to develop custom-made videos that reflect your brand's identity.
Last but not least, when you work on a budget, it's paramount to team up with an agency that can provide the quality and results you need at a reasonable price.
Pro Tip: In case you're wondering how all those factors play together, here's a list we made with 10 great Instructional Video companies. They are all more than capable of providing great services and, most importantly, know how to make Instructional Videos that get the best possible results.
Why Should You choose Yum Yum Videos as Your Instructional Video Company?
Because we specialize in creating fully customized video content for companies of all sizes. We've worked with hundreds of brands from all over the globe to provide great videos. From small startups to Fortune 500 companies, we understand how to make Instructional Videos work for your business.
To get those results, we focus on crafting top-notch pieces that resonate with your target audience. Creating beautiful, high-quality designs that are also aligned with your brand's identity.
Plus, as a skilled Instructional Video company, our services cover everything. Starting off with the scriptwriting and storytelling, we also develop the video's general look & feel, including the character and illustration designs, the animation, and sound design.
We basically take care of the whole video production process from start to finish to make sure that our videos are pixel-perfect. We look for Originality, Quality, Transparency, and Customer-centricity to help our clients meet their business goals.
So, if you're looking for an experienced Instructional Video company that perfectly understands how to make a tutorial video, let's partner up! We'll create an innovative piece that conveys an idea, educates your audience, and promotes your unique brand and values.
Summing Things Up
Instructional and Tutorial videos are everywhere!
From simple pieces featuring a person talking to the camera to gorgeous animated pieces created by the best Instructional Video companies out there, it seems like people can't get enough of them – and this is simply because everyone loves to learn new things.
Doubly so if the learning experience comes in the form of interesting, high-quality videos!
We hope this guide on how to make Instructional Videos helped you understand the basics, inspiring you to start making videos of your own. So, don't waste any other second and start planning your next piece! 🙂