"Viral videos aren't just about being funny. They're about identity creation." – Ricky Van Veen.
"…opportunities are endless when you use the right strategies to create and post your videos online." – Amy Porterfield.
"I am now a brand. Like… KSI is a brand. It's crazy that it all came from me sitting in my bedroom just making a few FIFA videos." – KSI.
Look around anywhere online: your favorite social network, a big news outlet's blog, or your favorite clothing store's catalog, and you are bound to bump into more than a handful of videos along the way.
Every. Single. Time.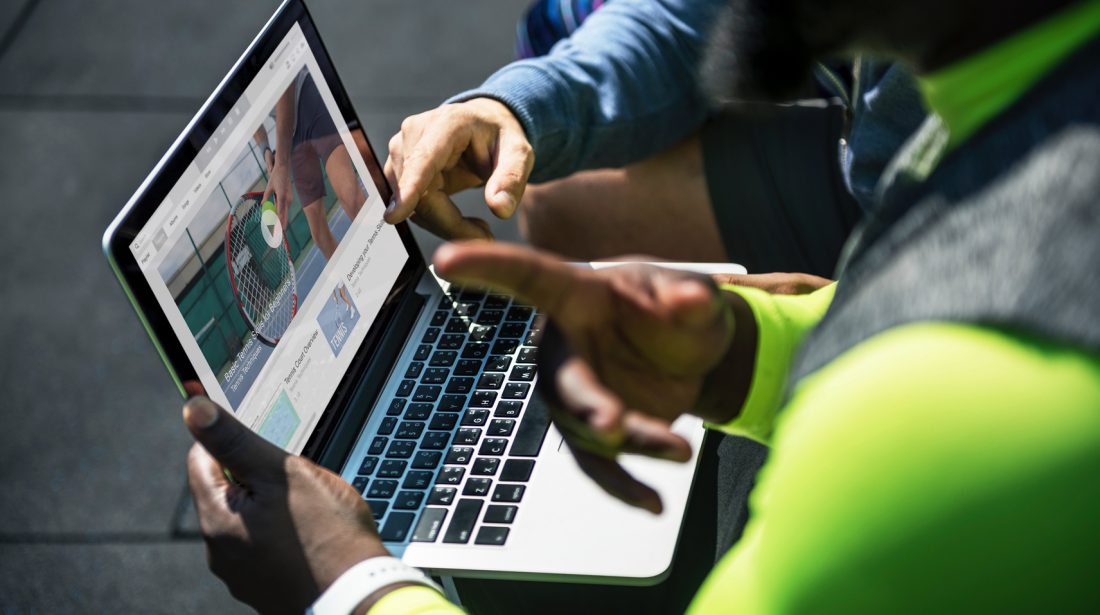 And that's no coincidence, trend, or fluke. It's merely an outcome of the market shaping around people's wants.
When done right, video content can engage a viewer's attention at a glance, hold it long enough for your message to be delivered effectively, and leave them with a lasting impression once they finish. And do so in less time than it would take through text or still images.
So yeah, video's pretty awesome, but you probably knew that already.
What I'm getting at, though, is that as video continues to become a lynchpin in most digital advertising strategies, knowing and understanding the metrics that we business owners and marketers can use to improve video's effectiveness is no longer an option but a necessity.
Thus, with 2019 just around the corner and exciting new platforms for video shaping up, it's more than an opportune time to take a closer look at the video marketing statistics we should all be paying attention to for the coming year.
Video is two years away from accounting for over four-fifths of all consumer internet traffic:
Back in 2016, video was already confirmed to comprise a staggering 73% of internet traffic. The projection made by Cisco in their "Cisco Visual Networking Index: Forecast and Methodology, 2016-2021" about 82% of all consumer internet traffic is well underway, reaching 80% by 2019 and an even more impressive 85% for the US alone.
Video is the most reliable medium to ensure your message gets across:
Love it, dread it, run from it… the fact of the matter is that video content is uniquely equipped to convey information in a faster and more accurate way than other types of media. A person viewing a video is likely to retain as much as 95% of the message, as opposed to the average 10% for the text form.

Video overhauls your website's stats:
When it comes to optimizing your business' website, videos have the fantastic capacity for enhancing several of the most sought-after qualities business owners look for the most out of their site. Using video content effectively can double the time people spend on your site, and similarly influence conversion rates when compared to non-video marketing strategies. For example, including video in your landing pages can increase conversions as much as 80%.
Video content presents the biggest platform for your message:
Another video marketing statistic that baffles the mind is the massive amount of potential users video content receives on a daily basis. Take for example the average audience of 500 million people Facebook reported at the beginning of 2016! And we are talking about a single – albeit popular – platform! With the continuing dominance of platforms like YouTube and the advent of new popular platforms like IGTV, the user base interested in videos has never been bigger.

Video making has never been more affordable, and it's poised to become even more accessible:
You wouldn't need to go back too much in time to be met with incredulous eyes after claiming "In a few years, almost everyone would walk around with recording devices rivaling what movie studios use today!" Now, most people can, with little effort, plan, record, edit, and publish videos just by using hardware and software they already own for other purposes. This accessibility is mirrored in the pricing of professional video marketing, which studies show have been able to produce professional services for small businesses for under a thousand bucks for years now.
Mobile video also makes your message more likely to be spread:
Video consumption and sharing are closely tied, especially in the mobile landscape. Some studies with small samples have reported that as much as 92% of mobile video viewers also share that content with others.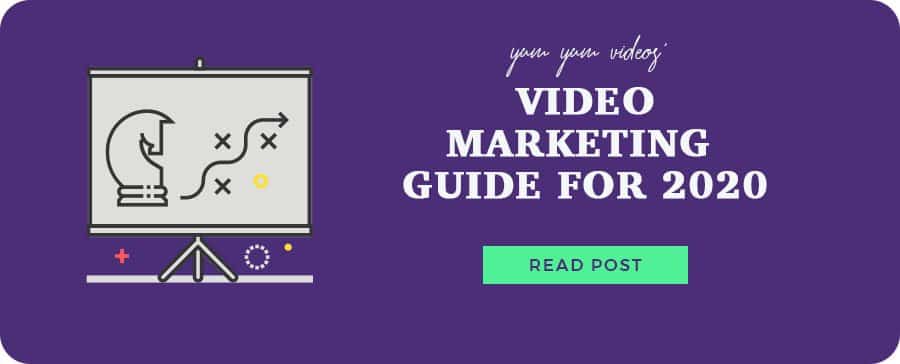 Both, businesses and consumers are relying increasingly more on videos for purchases and sales:
We now know of several consumer trends that indicate the amazing power video brings to any marketing platform. Several studies have reported that as much as 90% of consumers indicate videos directly influence their purchase decisions, and slightly over half (51.9%) of interviewed marketing experts agree that video offers the best return on investment.
Live video is here to stay, and its popularity is on the rise:
As more and more studies report user's preference and engagement with live video, new apps and outlets appear to be doubling down with this type of content. The Cisco study projected a 15-fold growth for live internet video, and we already see other trends supporting it. A video marketing statistic no business should ignore for 2019 is that people are spending three times longer watching live social videos as opposed to pre-recorded ones.
Social media videos are a goldmine that you need to exploit:
Mobile video is massive in social media platforms, which are hugely popular on mobile devices. Compelling video content on social media generates a baffling 1200 percent more shares than text and image content combined!
Video is an ideal vehicle to power your branding campaign, regardless of niche:
In a recent study, HubSpot gathered data from over 3 thousand consumers in four different countries and three different continents, the results were evident. When asked about what kind of content they wanted to see from a brand or business they supported, a whopping 54% chose videos as their primary desired content, with emails/newsletters and social images occupying the next spots.
These are but a few of the most relevant video marketing statistics you should keep in mind coming the following year, as they paint a clear portrait of the trend ahead.
As the new year rolls along, keeping an eye on marketing strategies involving video, as well as the platforms that respond best to them, is a clear game plan to get the most out of your efforts.