The thing is that, in marketing, you get what you pay for – and sometimes not even that!
In this piece, you'll find fifteen of the best whiteboard animation services you'll want for your video – It's meant to serve as a helpful reference guide and starting point on your search.
Covering the Basics on Whiteboard Video Production
How Much Do Whiteboard Video Animation Services Cost?
What Is the Best Whiteboard Animation Software?
Why Is Choosing the Right Whiteboard Video Company Key?
5 Key Aspects to Consider When Choosing a Whiteboard Animation Video Company
Top 20 Whiteboard Animation Video Companies Out There
Now that you have a solid structure to compare the best whiteboard animation services let's go over the list and see what makes them so good!
1. Yum Yum Videos – Whiteboard Animation Company
Yep, that's us!
It's hard to sing your own praises, but we genuinely believe we offer one of the best whiteboard animation services you'll find since crafting unforgettable explainer videos is our passion. And that's more than just words!
What we bring to the table:
Over the years, we've racked up experience working for hundreds of companies from over 20 different countries! Including brands like Walmart, DocuSign, Fox, Red Bull, and McKesson. And that's just to name a few.
Here at Yum Yum, we are very passionate about what we do and will gladly let our work do the talking for us! Check out this cool vid we did for our friends at Spigit:
You can also hear how our clients feel about our work here:
So, if you want your business to benefit from an excellent whiteboard animation company, get in touch today! We'll gladly go over your project needs with you and figure out a video that's perfect for your business.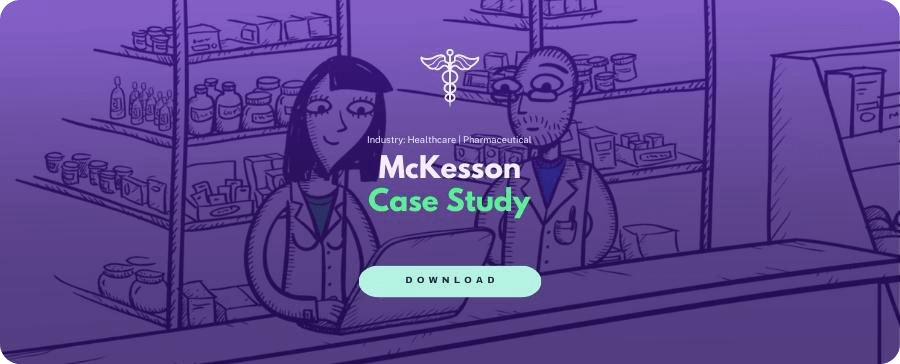 2. Switch Videos – Whiteboard Video Company
This team of whiteboard video creators is based out of Ontario, Canada. They state to love challenges and explore an idea's potential.
Besides offering whiteboard animation services, they cover other kinds of styles, like motion graphics and animated character videos, in a variety of fields – from HR to education and non-profits. Versatile and creative.
3. Cognitive – Whiteboard Video Production Company
Cognitive's composed of skilled animators, and it's thanks to the works they made for the Royal Society of Arts that they became famous for offering one of the best whiteboard animation services. They've also collaborated with other NGOs like Amnesty International and the Bill Gates Foundation.
This whiteboard animation company focuses on creating visual solutions to bring attention to important issues in the political and philosophical realm.
4. Ydraw – Whiteboard Video Company
Ydraw offers one of the best whiteboard animation services around and has gained popularity because they've been in the business for a long time. They don't focus exclusively on hand-drawn animation, branching out to do a bit of everything.
Their great motto is "the only way to create great work is to love what you do," and that's a sentiment we can definitively get behind!
5. Epipheo – Whiteboard Animation Services
Speaking of whiteboard animation companies that have been around for a long time, Epipheo was one of the first studios to create corporate explainer videos. Over the years, they have amassed tons of experience and a team of whiteboard artists that are a force to be reckoned with.
Their so-called white paper videos can come in three different styles: quick draw (which is a typical whiteboard animation), hands-on (a live-action video that shows a series of real-life drawings), and simple motion (a mix between whiteboard and motion graphics videos).
 6. Broadcast2world – Whiteboard Video Creators
This whiteboard animation company believes that positive stories have the power to bond humanity. With this passionate view about storytelling, they create explainer, social media, commercial, and even music videos.
Regarding their whiteboard video production, they create pieces that are, simply, adorable!
7. BreadnBeyond – Whiteboard Animation Company
This video company bases its whiteboard video production around three Cs: Communication, Concision, and Clarity. With this in mind, they have developed videos for recognized household companies, although they also work with start-ups and marketing agencies.
Besides making whiteboard marketing videos, they work with other animation styles, like 3D and motion graphics. Whatever the case, the result is often a high-end explainer video.
8. Idea rocket animation – Whiteboard Animation Company
Idea Rocket offers one of the best whiteboard animation services. They work with live-action and other animation techniques too, but no other style boasts the quality that their whiteboard videos have.
You see, their team of whiteboard video creators has a keen eye for detail, producing beautiful pieces with a handcrafted feel.
9. Wienot – Whiteboard Video Company
Although French-sounding, the name actually comes from "Why not?", the question its founder asked himself when he decided to change careers and start this whiteboard animation company in 2011. Since then, Wienot has developed animated explainer videos for small and large companies from all over the world.
Their team of whiteboard artists is definitely talented, but equally impressive are the storytellers behind their scripts! Just like us, they strive to explain complex topics in a simple yet compelling way.
10. XPLAI – Whiteboard Video Production Company
XPLAI is a Ukrainian company that creates amazing motion graphics, 2D animated, and of course, whiteboard explainer videos.
Founded in 2016, this is one of the youngest companies on our list. Still, the high-quality and aesthetic value of its work makes this one of the best whiteboard animation services you can find.
Here's a piece that, even though made with a different animation style, still proves the skills of the XPLAI's team.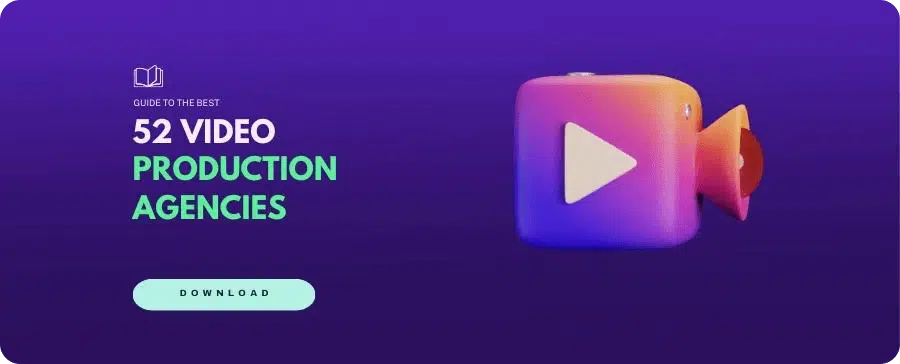 11. Loud Videos – Whiteboard Video Company
Loud Videos offers 2D and whiteboard animation services for every type of industry. Similar to ours, these videos are custom-made and tailored to fit each of their clients' needs.
Loud Videos also offers an alternative service for companies with a limited budget and timeline: 'whiteboard express' animations.
Their whiteboard video creators make these pieces from templates, which cuts down the price and time spent on the production process but also affects the final quality and ROI of the video in question.
12. Fire Starter Studio – Whiteboard Animation Company
This studio not only offers one of the best whiteboard animation services around, but also works with live-action productions and 2D and 3D animations.
Their work isn't limited to corporate videos either – they also dedicate themselves to featured films, series, and documentaries. They've worked with clients of all sorts, from multinational companies to a loving father looking for an animation for his daughter – isn't that cute?
13. Gisteo – Whiteboard Video Company
Gisteo is one of the most prolific whiteboard animation companies on this list, having created numerous videos for businesses worldwide.
They work with motion graphics, 2D animation, kinetic typography, live-action, and what interests us today: whiteboard video productions.
They strive to give an artisan look to these videos, resorting to animated hand movements, cut-out images, and digital drawings. The cool part is that their team of whiteboard video creators is willing to mix this style with other techniques, like 2D animation.
14. Video.Explainers – Whiteboard Animation Services
Located in the city that never sleeps, Video.Explainers has a team of experts in many animation styles, but today, we are interested in their whiteboard video creators.
This team can craft pieces tailored to your prospects, like any of the whiteboard video companies on this list. They also strive to overcome challenges, turning complicated topics into simple explanations.
15. VideoScribe – Whiteboard Animation Software
Ok, this one's not a whiteboard animation company, but rather a software platform. We decided to include it to give companies a simpler alternative for brands looking for a whiteboard explainer video on a tight budget.
It's a user-friendly tool with a bunch of pre-made illustrations that you can put together for a whiteboard video — a completely DIY experience.
Even though we usually don't recommend using templates for any kind of marketing videos, we believe tools like this one can be useful under the right circumstances. Just keep in mind that while it can seem inexpensive at first, it's tough to get real marketing results with a whiteboard explainer video that's not explicitly tailored to your brand, audience, and the industry's quality standards.
However, if you want to create a video with no marketing purpose – school projects, personal use, content creation – where ROI and impacting an audience aren't issues, whiteboard animation software like VideoScribe can be a great solution.
16. Next Day Animations – Whiteboard Video Animation Service
Another company that boasts an award-winning animation team that stands out for having a team made up of "remarkably nice people" among which clients will find talented animators, voiceover actors and illustrators.
They specialize in making whiteboard video animations for all kinds of communication needs, from employee conferences and training sessions to website content. Their goal is to help their clients' audiences effectively absorb a message through visuals, sound, and text at the same time.
17. Quite Frankly Productions – Whiteboard Animation Company
While this might be a smaller studio, QFP shouldn't be underestimated. Providing quality video production, broadcast video, and corporate photography services to help brands connect with their audiences, the company defines itself as a group of "content creators for global brands." 
On top of that, they also offer the full production service, taking care of even the distribution of each piece so their clients don't have to worry about a thing.
18. RIP Media Group – Whiteboard Video Animation
With a knack for making videos that help their clients speed up the sales cycle, the folk at RIP Media Group specialize in making content that features engaging stories that convert. They not only offer whiteboard animation videos, but also 3D motion graphics, 2D animation, character animation, and live-action video
The company caters mainly to SAAS, Tech, BioTech, and Edtech companies, but they work with brands and start-ups in other industries as well.
19. CRFT VIDEO – Whiteboard Animation Company
Like us, CRFT Video knows very well that animated videos can inspire, educate, explain, and entertain by bringing a company's story and message to life. This design-driven studio crafts pieces that are not only captivating but also completely tailored to their clients' unique identities and target audiences.
They pride themselves in providing high-quality services that fully meet the industry's standards, something that's evidenced by their wonderful portfolio.
20. MotionGility – Whiteboard Video Animation Service
With offices in the USA and India, this video agency might be younger than most others on this list, but it's undeniable they know what they're doing. 
They offer a streamlined process to be able to ensure a smooth and on-time delivery of their clients' assets. On top of that, they strive to offer great quality and a fast turnaround. 
Covering the Basics on Whiteboard Video Production
Before hiring a whiteboard animation service, though, there are some important things that you should keep in mind – things that might affect your video's overall quality as well as its production process.
So, without further ado, let's go through some of the basics you should know beforehand.
How Much Do Whiteboard Video Animation Services Cost?
Producing a fully customized, professionally-made whiteboard video usually costs between $7000 and $15000 per minute.
Although this number may sound steep for some, you must remember these are complex marketing pieces that require an expert team of scriptwriters, animators, and voiceover and whiteboard artists, among others. Another critical factor that plays a part in the pricing of your video is how soon you need it done. You can check out our article about explainer video pricing to know more about the topic.
If you want to know the accurate cost of the whiteboard video you are envisioning, tell us about your project, and we'll send you a quote.
What Is the Best Whiteboard Animation Software?
In our opinion, these are the best tools to create whiteboard videos:
This answer goes to all the DIYers looking to create their own explainer video.
We get it! Using whiteboard animation software is more economical than hiring professional help, and, as said before, it can be an excellent alternative for projects with no marketing ends.
Remember, though, that if you have no expertise in video production, your final piece probably won't look as good nor generate as much ROI as one made by a professional whiteboard video company.
Why Is Choosing the Right Whiteboard Video Company Crucial?
As we mentioned before, there is a lot that goes into creating compelling whiteboard explainer videos.
Choosing the best whiteboard animation service for your business goes way beyond finding a company that can make a pretty video. You need professional whiteboard artists that understand that what you need is more than an aesthetic piece that suits a limited taste.
Here are a few of the things an absolutely fantastic whiteboard marketing video should deliver for your brand:
And those are really just to name a few of the main ones in broad strokes!
With so many essential pieces in play interacting with each other, communication between you and the whiteboard video creators you choose is paramount. Getting on the same page about the project's direction from the get-go and having ample opportunity to review and course-correct along the way is how you get exactly what you want!
That's precisely why at Yum Yum Videos, we have worked hard for years perfecting a flawless production process that guarantees our client's satisfaction.
Care to know a bit more about how it goes? Great! We made a video about it…
How Can Yum Yum Videos Help?
If that video about our production process left you curious about what it'd be like to work with us and how we can give you a hand, let me share something with you.
Here, at Yum Yum Videos, we believe everything boils down to working side by side with our clients, taking care of their project as if it was for our own company. Moreover, we focus on your specific needs and goals, and take the time to fully understand them before even starting. Thanks to all of this, we can ensure you'll get a fully-customized piece that you'll be happy about and proud to show off.
With over a decade working in this industry, we've polished our process to allow the implementation of our clients' input at every single stage, allowing for unlimited revisions if you so wish! Thanks to this, we've been able to partner up with some amazing brands, some of which include household names such as Amazon, American Express, Walmart, McKesson, and more!
We'd love to discuss all of your ideas and guide you in the right direction for your business. So, if you want that awesome whiteboard video you've been looking for, don't hesitate to contact us and tell us all about it. We'll be waiting to hear from you!
Wrapping Up
With so many whiteboard animation companies out there, choosing the perfect one to handle your video can be daunting. However, by looking in the right places and paying attention to crucial aspects, it becomes a much easier choice.
You should account for your marketing needs alongside your budgeting possibilities and make sure the company you choose can deliver amazing results within those bounds.
A tight budget will narrow your alternatives, for sure, but that's not to say you can't find excellent whiteboard animation services capable of working within your price range!
Our best advice? Start with the alternatives on this list, ask around for a couple of quotes, and compare them to some of the other companies you might be considering. Accounting for all the essential elements that we went over, like quality, communication process, portfolio, and consumer feedback.
Then, you'll have more than enough info on your hands to make the right choice!