With over a billion active accounts per month, Instagram provides a great environment for businesses to create deeper relationships with customers, allowing them to expand their reach to advertise their products through a solid set of unique tools, features, and formats. And, of all of them, Instagram carousel ads stand as one of the most effective in terms of performance and results. 
Today, we are focusing on that tool so that you can learn everything you need about this awesome marketing resource. Enjoy!
Instagram carousel ads give businesses the option to advertise using multiple images, videos, or a combination of both in the same unit. They can also add a call to action underneath, edit the text below for each slider, and link to multiple web pages, providing a big opportunity to get leads from the platform. 
With over 500 million people using them every day, Instagram now also offers carousel ads for Stories. There are two types: Native Stories and Expandable Stories.
Expandable Stories are more traditional. They let brands use up to ten cards and the viewer has to tap to keep watching. As for Native Stories, all cards (up to three) are automatically displayed so the viewer won't have to swipe or click to see more.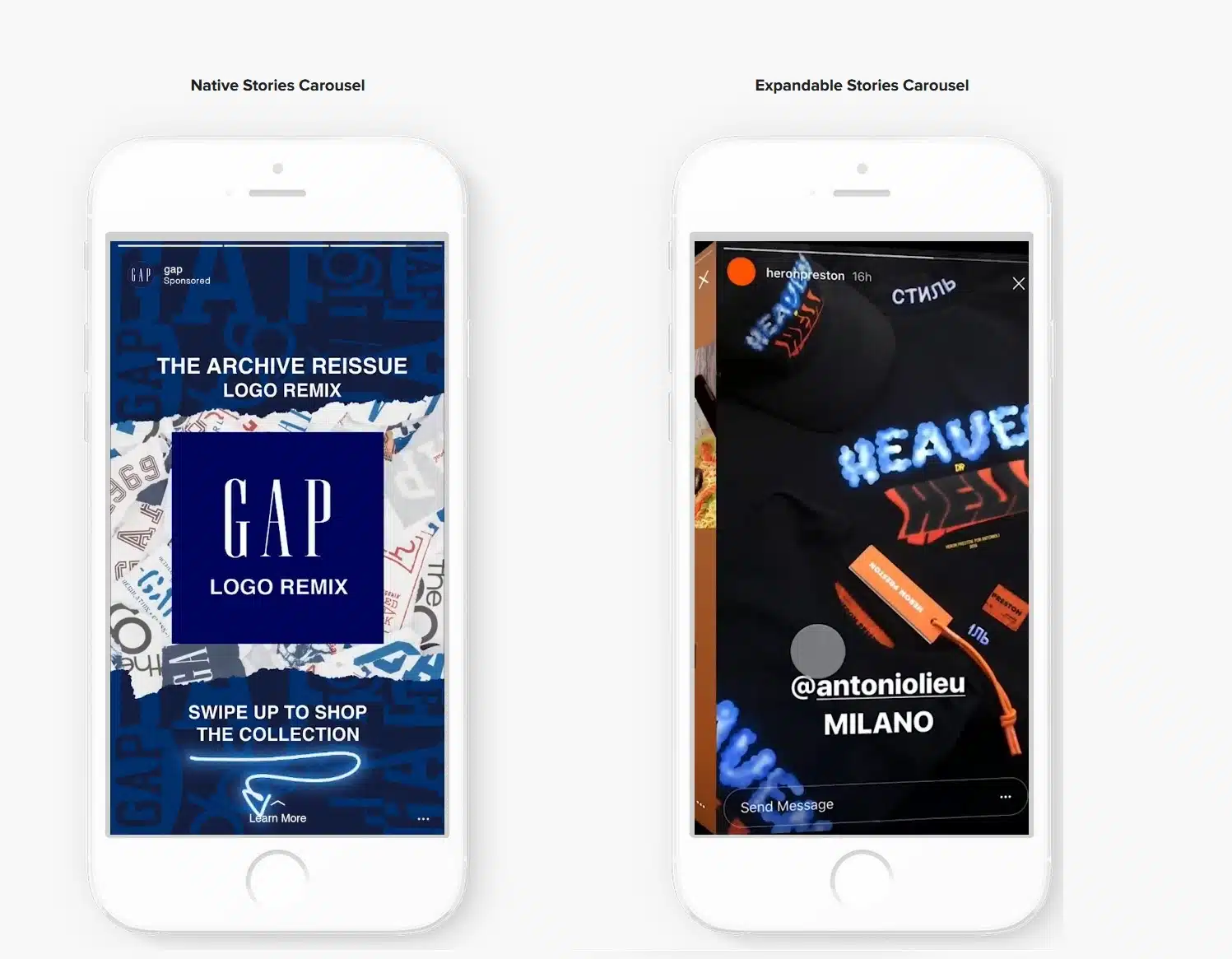 Things to Know Before Creating An Instagram Carousel Ad
Instagram carousel ads can be a real game-changer in your marketing campaign, but there are a couple of things that you should keep in mind to get the most out of them. 
Let's take a quick look at some of the best strategies for running successful carousel ads! 
Targeting 
One of the many reasons why Instagram is such a powerful platform to advertise your products or services on is the fact that it's owned by Facebook, which provides amazing targeting options. 
It doesn't matter how detailed or specific you want to be when segmenting your audiences: You want to run a campaign for teenagers in Chicago that enjoy Japanese music and eating vegan hamburgers? By all means, do so! 
In fact, when it comes to Carousel ads, it's preferable to break up each unique audience in various campaigns and target them with ads that fit their needs and stage in your purchase cycle. This way, you can make sure that each carousel ad shows the right content to the right people! 
Copy matters
Instagram is an extremely visual platform, that much is a given! But as much as high-quality design matters, when you are creating an Instagram carousel ad, you also need to develop persuasive and informative copy. 
A well-crafted caption gives extra context to the ad and reinforces the message you are trying to convey with your images or videos. Plus, if your copy is straightforward and actionable, it can also help the viewer understand what to do next. 
Choose your CTA wisely 
Instagram provides a set of 20 pre-designed CTA buttons to choose from, such as Subscribe, Shop Now, Learn More, Sign Up, Watch More, Contact Us, and Donate Now. 
When choosing one, mind what kind of content you are showing to your followers in your carousel ad, and what you want them to do next. 
For example, let's say you provide an IT solution and you are using a short explainer video to show your audience how it works. It makes sense then to add a Learn More or Watch More CTA button rather than a Contact Us or Sign Up one.
Add video to your Carousel Ads
Whether it's to have fun, be inspired, learn something new, or shop, people love watching videos – especially on Instagram! 
For advertisers, this translates into a unique opportunity to show their audiences a wider range of content and provide a deeper storytelling experience. So much so that Instagram encourages brands to add video content to their carousel ads because it drives higher engagement than campaigns with only photos. 
As mentioned before, you don't need to use one format or the other exclusively – you can run a full Instagram video carousel ad or a mix of photos and video. But it's important to highlight that adding video can enhance your marketing message, build a personality for your brand, and give your prospects a richer understanding of your business or product. 
Instagram Carousel Ads – Best Uses
#1 Product Launches
If you want to build interest and tease your followers, few things are more engaging than a product launch.
To set up one, you can use an Instagram carousel ad with attractive photos and even include a "first look" video. This is something that the entertainment industry knows how to do extremely well, especially with upcoming movies!
Remember that business engagement on Instagram is huge – 90% of users follow at least one brand account. So, if you develop enticing content, it makes it a perfect environment to expand your reach and build a loyal community!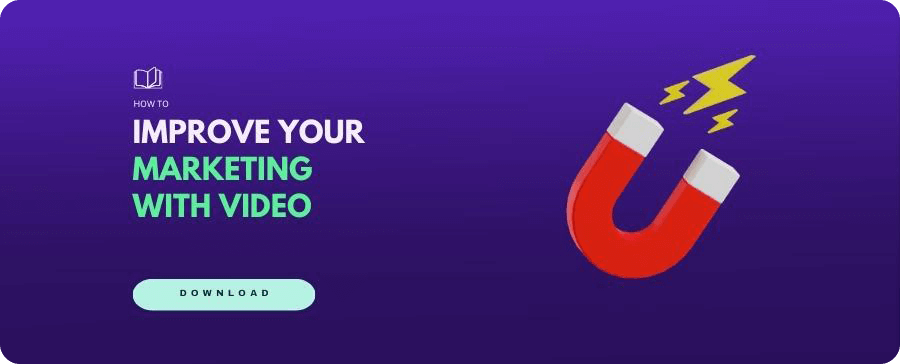 #2 Showcasing Products' Features
Even though people are more willing to browse and shop online, the fact that they can't try the product before the purchase is often a decision-stopper. However, with the right advertisement piece, marketers can persuade them to take the leap.
That's what a product demo does – through detailed images and videos, you build trust and offer tangible evidence that supports the wonderful things you are claiming about your products. 
In this case, with Instagram carousel ads, you have the perfect platform to show your followers a product from different angles, and demonstrate its key cool features and all the benefits it provides. And do it all in a seamless manner that doesn't intrude on their regular navigation habits!
This is a great example of a product video that can be used to advertise on Instagram! 
#3 Behind the Scenes Sneak Peeks
People really enjoy taking a look behind the curtains and finding out how things are "cooked". By sharing insider details about your brand, your team, and processes, you can reinforce your connection with your followers. 
Something that carousel ads can help you achieve big time. 
You can show your fans photos or videos about your event planning and setups, what goes into making your products, or glimpses of what your offices look like. This invites your followers to interact with your brand and get invested in things related to your company beyond just your products.
#4 Brand Storytelling & Narrative
Speaking of connecting with your audience, nothing is more powerful than brand storytelling. An old technique that still continues to be one of the most effective tools marketers have at their disposal in the digital arena.  
We, humans, are social and emotional beings, and storytelling helps us bond through shared experiences. So, instead of being too salesy, when using storytelling, you have to focus on delivering your message by appealing to emotions that resonate with your audience. This will help you establish a deeper, more intimate connection with them. 
The advantage of Instagram carousel ads is that they make it easier to explain your brand's story, values, and identity, especially with video. Why? Because it allows marketers to quickly condense a lot of information in sequential, creative, and engaging ways!  
Whether you go with a series of short videos or a full-length commercial, our recommendation is to share inspiring content. It will attract new people to your brand and reinforce your existing customers' loyalty!
#5 How-to Pieces
There's a reason why Instagram is flooded with how-to content: it's short, engaging, and very easy to follow. 
Whether it's for learning how to cook a delicious dish or a make-up step-by-step guide, people can't get enough of these videos! This type of content is useful and helps users solve a problem or need, delivering immediate value.
Not surprisingly, you can use carousel ads – featuring a mix of both video and photo – to share your knowledge with your followers and teach them something related to your industry, brand, or company! 
Besides, on a high note, when you show how to use a product, you are also displaying its potential, so you'll probably attract new customers too!
The Bottom Line
It doesn't matter if you want to highlight features of your product, explain how to use it, or tell a story about your company: Instagram carousel ads are a great advertising resource with a lot of adaptable options. 
They are flexible and allow you to be more dynamic and personal, facilitating brands to connect faster and better with their followers. 
However, for them to work, you need to do more than just post a couple of images and videos without rhyme or reason. Like everything in advertising and marketing, it takes a lot of planning, analysis, and time. 
So, if you are just getting started with carousel ads, we at Yum Yum Videos hope this guide was helpful and gave you at least a few good ideas to get you going.
Good luck!