Videos have long ago become a central pillar of marketing outreach and campaigns, let alone social media. As a recent HubSpot study states, more than 50% of consumers are now looking forward to seeing videos more than any other sort of branded content. Although being the most engaging type of content right now, videos are not just about mere entertainment, but they are also a powerful tool to drive product and service sales. For instance, putting a video on your landing page may increase the conversion rate by 80%. Sounds impressive, right?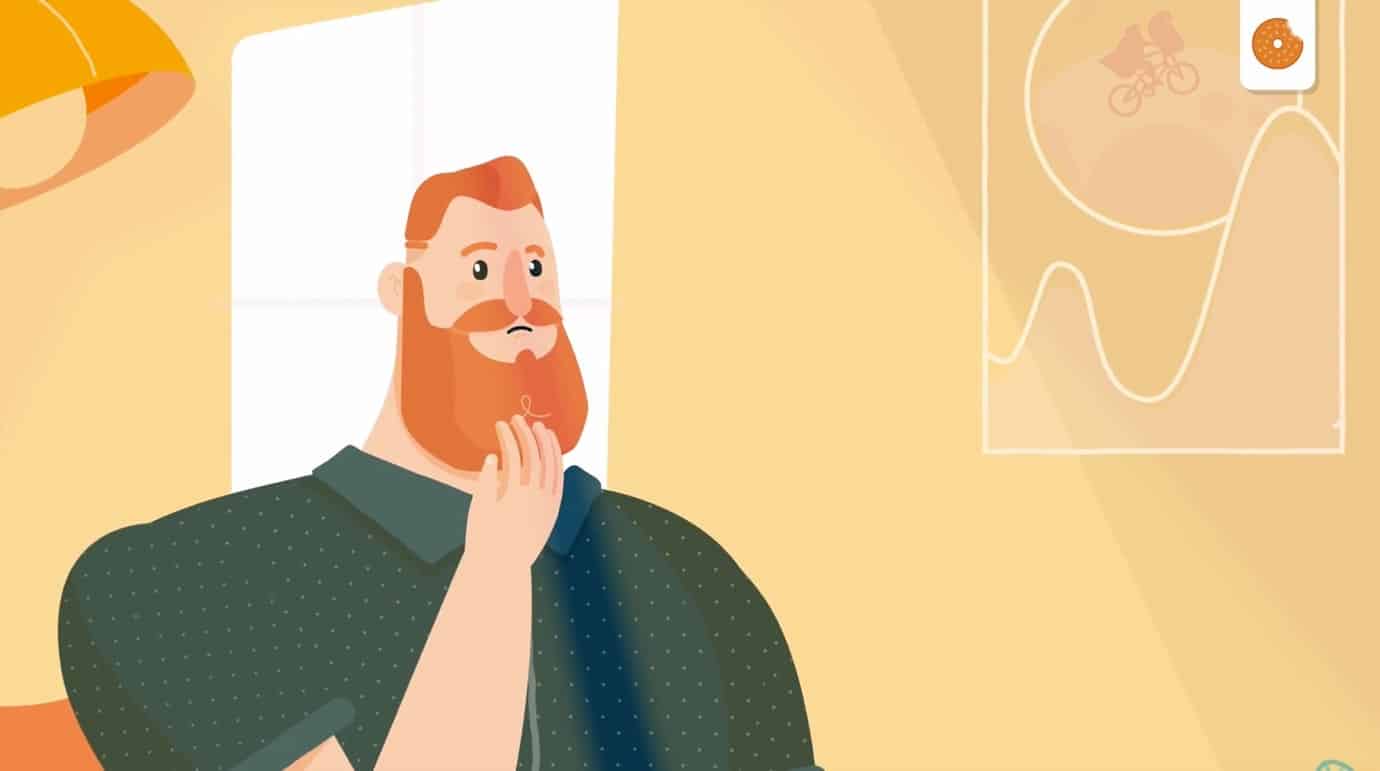 Another interesting finding from the same HubSpot study is that content consumers tend to prefer authenticity over quality when it comes to video. Well, in no way does this mean you are allowed to stagger your customers with poorly-crafted videos. It rather speaks for the ability to make impactful content with no attachment to high-end production anymore. Eventually, capitalizing on video became possible for businesses of any size and budget. Approached with idea and creativity, a true masterpiece can be recorded even on your smartphone.
With that being said, I am quite sure you don't want to miss out on such a powerful and cost-effective tool in front of Christmas – the high time for boosting sales and brand awareness. Continue on this article and get some inspiration from these seven Christmas video ideas which will help you start things rolling during the upcoming holidays.
Video Production Preparation Essentials
Start with why. The purpose and objective clearly outlined before launching a video production will align all the members of the execution team (which there may be plenty of) and will generally save you a lot of time. Have it as a beacon to avoid re-shooting, re-framing and endless hassle with editing. Answering these three basic questions is essential to set up the proper workflow onwards:
Who is your final consumer? Understand the profile and preferences of the target audience.
What goal does your video serve? Be it spreading awareness, increasing brand love score, completing a purchase or whatever – make sure to select just one.
Where will the video be broadcasted? Knowing the core media platform for promotion will help you to adjust the item format and shape your entire video marketing
Structure the work further by writing a script. This is an absolute must if you want to be effective in editing and keep your viewers engaged as a result. Video marketing for business is meant to grab the attention right from the first few seconds of playback, otherwise, you are endangered to being one of "the greatest stories ever to be scrolled" again. So, embed a hook in the very beginning and make a customer understand the video's purpose right away.
Avoid artificiality and excessive eloquence, the language should be conversational and relaxed. The script is best to be written from the first-person perspective and enhanced by visual communication. When writing, keep the fine balance of speech between easy-going and excessively familiar. Keep in mind that spoken language feels very different from what's on paper. Therefore, it is a good idea to conduct a table read in order to make the script perfect for the ear. Speaking time-wise, remember that 350 words accounts for around 2 minutes of video playback. Different formats dictate different time frames, however, the golden rule is to keep things concise.
One last piece of advice before we proceed to the creative part. While working on video marketing or any other form of content, you are required to be smartphone-native. If the video does not look nice on the screen of your phone, it's not going to work. With that said, it makes sense to start our list of ideas with one of the most smartphone-oriented forms of video. Let's go!
Instagram Stories Ads
Since launching in 2016, "Stories" feature experiences and non-stop growth, having the user count surpassing the mark of 300 million daily. Unlike the updated feed algorithm, which has caused a lot of negative fuss around, Stories enable you to be on the followers' radar for 24 hours and not fall behind. Ever-introducing new features allows you to post more frequently and engage with your audience in multiple ways (polls, mentions, reposts, etc.) consequently staying at the customer's top of mind and spreading brand awareness.
Another amazing feature to explore business opportunities is adding the "Swipe Up" button. Combined with an animated Call-To-Action statement, it seamlessly guides your customer exactly where you want. Try to have as much of your messages adapted to the Stories format (15-seconds long, vertical orientation) as possible – this is an absolute must.
Facebook Video Page Cover
This is another sweet feature to update (or maybe start using) for Christmas. You can play with the video banner in plenty of ways, be it creating a thematic video to celebrate Christmas from scratch or adapt the existing material to the required format. You have to be Adobe savvy to continuously generate new cover videos though, therefore it may be handy to create a kind of universal animated banner as a template, which you can later fine-tune for any special occasion.
Promotional Videos
Speaking about holiday video marketing, we assume that sales are your top priority. This is exactly where promo videos come into play. These are meant to drive sales by introducing new products, special price offerings or promotions.
You may think that promoting your product/service as a perfect gift right in front of the Christmas rush will work best. Apparently, it is better to give your customers added value by focusing on some vital practical detail like, say, Christmas delivery schedules info. Promotions do not necessarily need to be product or price related. Via such videos, you can promote features like gift-wrapping, over-night delivery, free shipping, holiday CSR activities and so on. It will give you the edge over the ocean of promoted products. Moreover, such promos have the potential to be shared or even go viral, which is rarely the case with a particular item for sale.
Explainer Videos
Another broad category of video marketing tools, explainer videos are designed to provide your audience with a better understanding of what's so special about your product so they need to buy it. Generally, such videos tell a story of your client combating a very bothering problem with the help from your product or service. This is where you can easily capitalize on year-on-year Christmas struggles like the gift shopping rush and delivery pressure. Comparing them to promotional videos, explainers have rather a persuasive character with a greater level of detail. In fact, this is a tool to convert heavy blocks of text into a clear and appealing form. Christmas-themed animated videos will work the best for that.
Christmas Recipes!
Everybody loves watching video recipes. Even if actual cooking will not take place, discovering new tasty dishes prepared at ease is a burst of dopamine already. That's why this content is highly valued and savable. Moreover, you can apply it to any holiday or season. The production of a couple of Buzzfeed-style recipes is not so pricey and sophisticated (DIY even), so bring some Christmas mood to the customers' Instagram feeds. Gingerbread cookies, roasted turkey, puddings… Yum!
Review of the Passing Year
As the new year rapidly comes in, The Christmas holiday period is the high time to give shout-outs and spotlight the best 2018 occasions. Mention the brand's major events, milestones, and awards of the current year. Following the flow, you can seamlessly present your best-selling product or service. This is a great way to increase brand awareness, grow customer base and provoke a desire to make a purchase.
Holiday Greeting
Endless creativity opportunities here, therefore great potential of going viral. Greet in a form of some ridiculous K-Pop music video, record a greeting while jumping with a parachute or execute whatever insane ideas you have accumulated during the year. If going crazy is not your style, addressing your customers in a sincere and friendly manner is a great way to show your love and appreciation which will surely be recognized.
To add in a tiny bit of commercial interest, target your video to the customers who have bought from you during the last 90 days or so. Remind the clients of yourself, when they desperately need it.
Hopefully, you find this article insightful and inspirational for the new beginnings or further activity with video tools. Just don't be afraid to experiment and go beyond the limits – all the needed tools and knowledge are at your disposal already. Good luck!
Author bio: Susan Wallace is an experienced video blogger, SMM manager, independent contributor and top-rated writer at Essayontime. After receiving a marketing diploma at Stanford University, she pursued her career in Digital Marketing at such creative agencies as Ogilvy and Saatchi. Now Susan is consulting local brands on video marketing strategy and organizing workshops for the children interested in blogging.