In my opinion, the key to choosing the right animation studio in New York lies in determining what works best for your company and then narrowing down your options. That's why, before we begin, I'd like to share with you some of the key attributes I think you should pay attention to when evaluating different providers:
Now that you know what you're looking for, let's take a look at some of the most prominent names in the animation New York industry.
1. Shoot You
Founded: 2000
Team Size: 50 – 100+ employees.
Clients: Aggreko, Willis Towers Watson, State Street, Amadeus IT.
Pricing: $10,000+
Who they are: An NYC animation studio that boasts an award-winning team of producers, animators, editors, creative directors, and camera/sound operators. Their goal is to create unique productions for their clients, which is why their animators are highly skilled in techniques such as 2D, 3D, stop-motion, and hand-drawn styles. On top of that, they offer a wide range of additional services, such as podcasts, live event streaming, and user-generated content.
2. Yum Yum Videos — Animation Studios NYC
Founded: 2010
Team Size: 10 – 20 employees.
Clients: McKesson Corporation, Walmart, American Express, Vodafone, Red Bull.
Pricing: $8,000+
Who we are: A passionate team of creative artists, experienced marketers, and driven professionals with a deep love for all things video. We believe that effective video content can not only make an impact, but also bring your business closer to your audience. Our mission is to create unique pieces that bring your message to life with compelling animations and relatable storytelling.
Even though our headquarters are not located in the Big Apple, we believe we belong among the animation studios in New York because we've partnered with all kinds of companies that are based in the Big Apple and California. We've created hundreds of fully-tailored animated explainer videos across many industries and for different marketing purposes. 
But you don't have to take our word for it; we let our work do the talking for us, and our previous clients vouch for our team's talent and passion for the medium. 
3. Flow Production and Post 
Founded: 1998
Team Size: 10 – 49 employees.
Clients: Dassault Systèmes, Comcast, Aquafina, Denny's.
Pricing: $10,000+
Who they are: One of the oldest NYC animation studios, the Flow Production and Post team has an extensive track record and an excellent portfolio reflecting their skill level. Their mission is to make their clients look good, which is why they've developed a more elegant, streamlined, and handcrafted approach to video production.
4. Luminoustudios
Founded: 2015
Team Size: 2 – 9 employees.
Clients: Splacer, Everytable, Joybird, Phototile.
Pricing: $10,000+
Who they are: An animation company that's always on the hunt for stories that inspire them, teach them something new, or just make them think. Like us, the female-led team at Luminostudios offers full-service New York animation services. So, they care for every stage of the production process, starting from creative development and going all the way to final video delivery.
5. Quite Frankly Productions
Founded: 2007
Team Size: 10 – 49 employees.
Clients: BCG, Diageo, Burberry, Deloitte.
Pricing: $15,000+
Who they are: A small NYC animation studio that defines itself as a group of "content creators for global brands." As such, it provides quality video production, broadcast video, and corporate photography services to help brands connect with their audiences. This company offers the full production service, taking care of everything, from the creation to the distribution of each piece.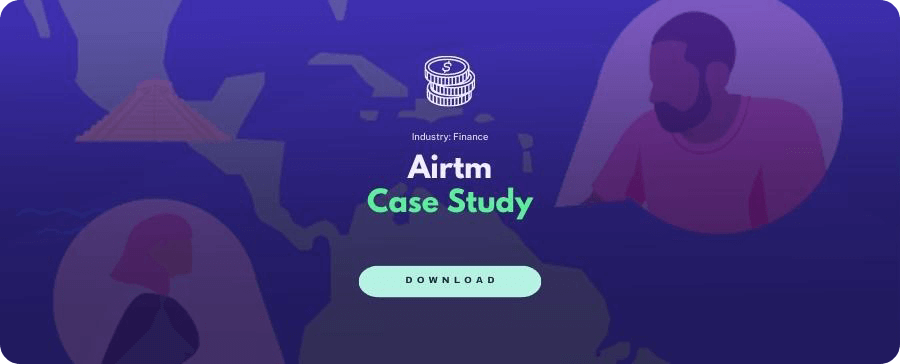 6. Idea Rocket Animation
Founded: 2012
Team Size: 2 – 9 employees.
Clients: Tavant, Delix, Estlink, Intuit.
Pricing: $10,000+
Who they are: An animation studio in New York that specializes in communicating new business models, unfamiliar technologies, and complex science concepts through animation. But while they prefer taking on projects in the HR, technology, and healthcare industries, they also make animated commercials for various niches.
7. PUSH Collaborative
Founded: 2011
Team Size: 2 – 9 employees.
Clients: BlueYonder, Payability, Wordfence, Canavan Foundation.
Pricing: $8,000+
Who they are: A small, yet diverse team of graphic designers, illustrators, and animators who make up one of the best NYC animation studios. They "enjoy solving visual problems and creating engaging videos," which is why they offer a wide variety of video services. This studio focuses mainly on the business, finance, and education industries.
8. Prodigium Pictures
Founded: 2011
Team Size: 2 – 9 employees.
Clients: Ava Scribe, ExtremeReach, Kakaxi, Remode.
Pricing: $25,000+
Who they are: A high-quality animation studio in New York, Prodigium Pictures specializes in social impact entertainment and cause marketing videos. With the mission of amplifying purpose-led initiatives, they're enthusiastic about taking on projects that "foster critical thought through entertainment" and benefit both the business and the planet.
9. Videorize
Founded: 2014
Team Size: 2 – 9 employees.
Clients: Geodis, Cherwell, Tanger Outlets, CloudWave.
Pricing: $10,000+
Who they are: A small yet very passionate group of animators and marketers who, like the other NYC animation studios I've mentioned so far, live and breathe video. Despite being the youngest company on this list, they have ample experience in the industry. Moreover, they've developed a unique animation style that allows them to deliver beautiful pieces that are not only eye-catching but also effective. 
10. Indigo Productions — Animation New York
Founded: 1991
Team Size: 10 – 49 employees.
Clients: QTS Global, Burberry LA, ATL Private Equity, Unice.
Pricing: $10,000+
Who they are: A company that certainly deserves a place among the most renowned animation studios in New York, thanks to their vast track field and a portfolio full of compelling pieces that showcase their dedication. Their specialty lies in creative advertising, broadcast television, feature film, journalism, video games, and social media. Moreover, they offer a wide range of services, from live-action shoots to documentary video production and even still photography.
A Bit More about Yum Yum Videos
At Yum Yum Videos, we like to let our passion and dedication be the foundation of every piece we work on. That way, we can make effective animated videos that show just how much we love what we do. If you'd like to be a part of this and are ready to get an awesome video for your company, let's talk about it! We're always available 😉.
And if you're curious about how we handle the production process, I highly suggest you watch this fun video we made about it!
I can assure you that regardless of your industry or the complexity of your topic, we can find a way to tackle it effectively with wonderful video content that makes an impact. So, lets us bring your message to life and help you leverage the many benefits of animated videos! 😊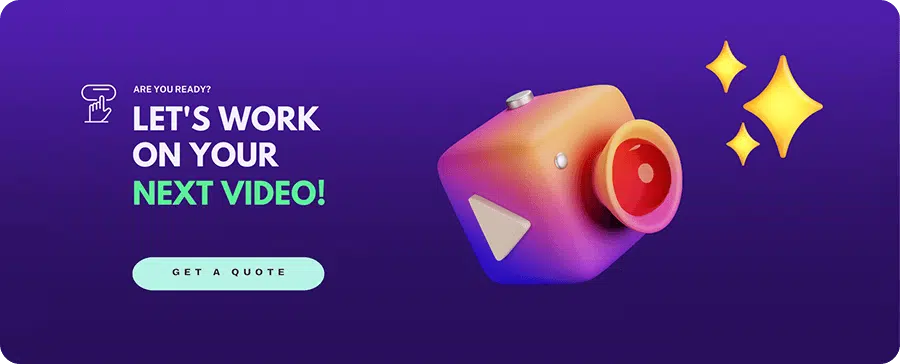 Wrapping Up
The City that Never Sleeps offers plenty of options not only when it comes to coffee shops but also regarding animation studios. While this is by no means an extensive list of animation studios in New York, I've made sure to include enough variety of highly-skilled providers so you can get the results you need. 
Finding "the one" is not easy, but I promise it gets easier once you know what to look for and how to compare what each provider brings to the table.