Your potential customers are constantly being bombarded by ads trying to sell them something every day. So, as great as your offerings might be, your product ads need to be designed to cut through the noise, pique viewers' interest, and stand out in their minds!
In this article, you'll find 15 amazing product advertisement videos you can get inspired by, alongside comments on why they stand out and what you can learn from each.
2. Alexa Loses Her Voice — Amazon
3. Apply to Jobs Confidently — Grammarly
5. Land Rover Defender "Unstoppable" — Land Rover
7. Ceylon Cinnamon — Blume Beverages
8. "Chicken" Magic Body Control — Mercedes-Benz
10. Airpods Pro "Jump" — Apple
11. Starbucks At Home Coffee — Starbucks
12. Get back to what you love — Google
13. They Print at Night: Midday — HP
15. Voltarol Joint Pain Relief — Voltarol
16. Build Your Own Ice Cream Sandwich — Jeni's
17. Mental Health Treatment — Nurx
19. Honey Baby Naturals — Naturally Curly
Table of Contents
What Is a Product Advertisement Video?
Product ads are a type of video content that allows you to show your product in action while highlighting its best features. But that's not all! Since customers often dislike hard sales, the best examples of product advertisement videos are typically centered around a story rather than a specific selling point.
These pieces are all about showing how the product works by bringing it to life and demonstrating what it'd be like to own and use it. That's why the focus here is always on how you can improve your customers' life and help them reach their goals and solve specific problems.
Product Ads Benefits
Advertisements for products can take many forms: billboards, radio spots, commercials, flyers… We're all already familiar with those. In the online world, however, video content is one of the most popular ways to advertise a product. Let's see why:
Introduce your product to the market: Regardless of your brand's track record, you need people to know you have something to offer. That's why these videos are perfect for product launches and to convince prospects that you're the real deal.
Stand out from the crowd: With one of these pieces, you can highlight what makes your product unique and different from your competitors'. This doesn't mean you have to name your competitors (we don't want any weird situations with other brands here!), but rather that you should focus on the key element that makes you stand out.
Connect with your audience: Since product ads allow you to leverage storytelling and relatable scenarios, you can effectively build meaningful connections with your viewers. This way, they'll be more likely to trust your brand and be more confident in doing business with you.
Reinforce brand image: Video content can be incredibly memorable and stick with your viewers for ages, which makes them the perfect tool to reinforce your brand image. Whether it is using your color palette, logo, or slogan, it's important to help people remember your brand if you want to convert them into loyal customers.
Top 20 Amazing Product Advertisement Videos to Learn From!
Now's the time for what you actually came here to see,  wonderful pieces that can serve as inspiration for your next ad and hopefully teach you something new. Here they are:
1. Kevel — Adzerk 
Promoting intangible products — an app, cryptocurrency, a new piece of software — is often challenging, which is why the folk at Adzerk approached us to make an animated product ad for their new platform.
We leveraged the power and flexibility of the animated video style to create an engaging visual narrative to go along with the product benefit the company wanted to showcase while keeping things tied to what sets their product apart from the competition.
The ad begins with a clear outline of the state of the market; the disadvantages and risks of turning to the competition. This opens the floor to presenting Kevel as the perfect solution for the viewer's ad strategy, highlighting benefits such as more freedom and humanity before delving specifically into how the software works. A straightforward recipe that has proven time and again to be effective in catching viewers' attention and piquing their interest.
The lesson here:
Animated motion graphics can be incredibly helpful to promote intangible products because they make it easier to break down complex topics and explain how the product works and what benefits it can bring to people's lives.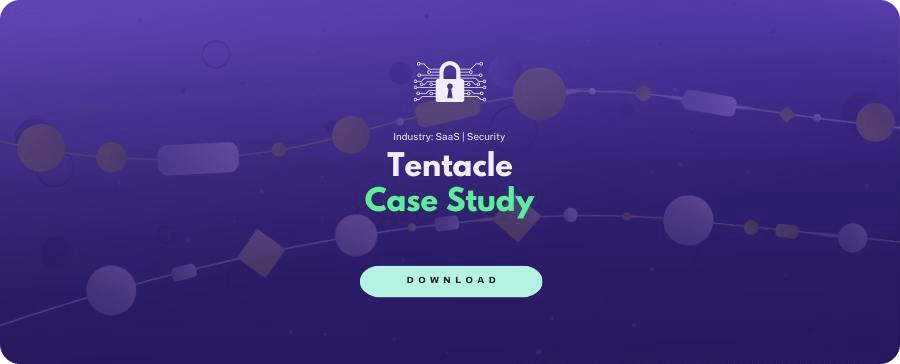 2. Alexa Loses Her Voice — Amazon
This video is an excellent example of an advertisement of a product in a way that makes it feel unique, entertaining, and funny — even if those attributes aren't really a key part of your products' functionality!
Here we see a woman at home asking her Echo smart speaker for the weather, only for it to lose its characteristic voice of Alexa. However, Bezos is reassured by his team that the situation is under control because they have stand-ins at the ready.
Those stand-ins include a star-studded cast made of Gordon Ramsay, Rebel Wilson, Cardi B, and Sir Anthony Hopkins, who all try to replace Alexa, only to fail in the most spectacular and hilarious ways!
Even though the product functionality is a secondary affair (if even that!), you find yourself watching it with a smile before realizing it. After all, who doesn't love a good Gordon Ramsay roast?
The lesson here:
What makes this video an excellent product advertisement? It builds a funny narrative that subtly persuades you to believe that Alexa—and any Amazon device that uses this technology—is an essential and irreplaceable part of daily life.
3. Apply to Jobs Confidently — Grammarly
In contrast to the previous example in terms of focus, we have this piece designed to promote Grammarly, a writing assistant that helps users polish their spelling, grammar, and punctuation.
Whereas the Amazon ad is subtle in its promotional content, Grammarly chooses a more straightforward path. In this 19-second video, a woman describes how the software can help users sound more confident and make their job applications stand out. The funny and entertaining angle is here as well, but now it is the element relegated to the background. Figuratively and literally.
This piece is part of a series called "Better Results with Grammarly." Each video shows viewers exactly how the software can help them in different situations, each ending with a solid call to action (CTA) that encourages viewers to try it for free.
The lesson here:
Being subtly promotional is not your only option—product advertisements are all about selling, after all! Combining a clear and straightforward message with an enticing CTA (aka "try it for free") can make for a solid and persuasive strategy.
4. "Nightmare" — AT&T
If you've come across this article by Googling something like "how to advertise a product," you've probably never imagined you could make a horror movie trailer out of it. Yes, you've read that right! AT&T chose to promote its internet data plan in a very creative and memorable way here!
This fantastic product advertisement video displays many of the typical elements of a horror movie trailer: suspense music, eerie voiceover, the review of an 8-year-old boy saying he was on the edge of his seat… Wait, what?
Now the gloomy imagery suddenly switches to two happy kids in the backseat of their parent's car, obviously engrossed in whatever it is that they're watching on their tablets. The subliminal message here is that having WiFi in your vehicle to keep small children occupied can prevent your road trip from becoming a true "nightmare."
The lesson here:
The sky's the limit when it comes to creativity, and there are endless options to promote your product and make your ads stand out from the rest by pursuing unique takes or adopting unexpected ways to convey your message. Thinking out of the box will go a long way in creating a memorable piece.
5. The New Land Rover Defender "Unstoppable" — Land Rover
If you liked the movie trailer idea, what do you think about making an actual movie scene out of your product? The Land Rover Defender starred in the James Bond movie "No Time to Die," and the company used actual footage of the rehearsals to create a product advertisement for the vehicle.
In this action-packed video, the Defender is subjected to some of the toughest tests, tackling even the most unforgiving terrains to show its endurance and durability. Thanks to the impactful visuals, you can easily picture yourself getting in the car and going on an adventure of your own.
The lesson here:
Give viewers an exciting sneak peek of what it'd be like to use your product. Of course, your video doesn't necessarily need to include actual movie footage, but you can present it as if using your product were a thrilling adventure instead.
6. One Story Away — Netflix
We all know Netflix. In fact, most people reading have probably been guilty of binge-watching a show there at least once (no judgment here, we've done it too). But do you know how Netflix goes about promoting its streaming service? By capitalizing on the power of storytelling.
In this masterpiece, the focus is not on the service itself but on the value it provides. Movies and series are just stories, but powerful stories that allow us to experience feelings we might be unfamiliar with.
So, what this product advertisement is promoting is emotion. Emotions that can be experienced by using their service. Can you see where this is going? By associating your product with intense positive feelings, you're more likely to convince people to become customers, or at least catch their attention!
The lesson here:
Try to evoke deep emotions in your viewers with compelling storytelling to make a memorable ad that sticks to their minds for a long time. Also, don't be afraid of making longer product ads. "One Story Away" is almost two minutes long, about a minute and a half longer than your traditional ad.
7. Ceylon Cinnamon — Blume Beverages
Another fine example of a product advertisement from our portfolio — if we say so ourselves 😉 — drives home an essential aspect of most effective product ads: you're selling more than just a product or service. In fact, when you're making these sorts of broad-appeal ads, it's important to remember that the process behind a product can be just as important as the product itself.
And even better at marketing it!
This video we made for Blume Beverages focuses on the properties and benefits that the beverage's main ingredient brings to the table and the story behind the company. This has the video pulling double duty: the company gets to showcase what sets them apart from similar companies, as well as what makes their product unique. It doesn't hurt either that more than just delivering a message, the gorgeous animations and engaging storytelling also helps convey the brand's "feel," which helps the company to connect with potential customers on a more personal level.
The lesson here:
During the conceptual stages, explore topics related to your product and brand, such as the manufacturing process or ingredient sourcing, as giving your audience new and interesting perspectives on your product can help you stand out from the crowd.
8. "Chicken" Magic Body Control — Mercedes-Benz
This might not look like what you'd expect from a business like Mercedes-Benz advertising products, but that's exactly why we've decided to include it.
While this is an ad for Mercedes-Benz, you'll see it doesn't feature a car but a pair of hands making a chicken dance to music instead. Ok, we'll be the first to admit it — on the surface, this looks nothing like your typical product advertisement, but bear with us for a moment because this video got over 2 million views in only four days!
While you were enjoying the dancing chicken, did you notice how its head stays stable at all times? This is actually a clever and simple way of illustrating how the "Magic Body Control technology," the product feature the company wants to highlight,  works.
The lesson here:
Adding a touch of humor and unconventional perspective (or a whole lot of it!) to your product advertisement can transform a dull topic such as explaining how a piece of technology works into an entertaining experience people will not only watch but share with others.
9. Play New — Nike
Nike is well-known for including motivational messages in its product ads, and this one is no exception. This is another example of advertisement for a product focusing on emotions, but with an interesting twist to it.
Now, if you're not that much into sports, you might've not realized that this ad features an elite cast of professional athletes. However, these athletes aren't showing off their superior display of physical prowess like most sportswear commercials do. Instead, they're seen discovering and failing at new sports, but finding joy in it, something that can happen to the pro athlete as well as the regular couch potato.
The lesson here:
Even if the product or service you want to promote is aimed at a super-specific target audience (like people who play sports), you can reach a larger viewer base by making the content of your product ads more relatable to a broader audience.
10. Airpods Pro "Jump" — Apple
One of the major concerns Apple customers had about Airpods was whether they'd pop out of your ears when you're out and about. Apple cleverly addresses the issue with an action-packed video that has the protagonist literally jumping around while the Airpods remain in place.
But what makes this a great advertisement is that it addressed what would be considered a downside (they look like they won't stay in your ears) while showcasing the advantages (transparency and noise cancellation features).
The lesson here:
Turn your apparent weaknesses into strengths! If there are any unfounded concerns around your product that might be preventing people from buying it, make a video proving them wrong and kill two birds with one stone by placing the spotlight on the key features.
11. Starbucks at Home Coffee — Starbucks
The Starbucks At Home Coffee series is another great example of how to advertise a product. Each "episode" focuses on a different person with different coffee preferences, but together, they present all the varieties of Starbucks coffee available for home brewing.
But what makes this product advertisement different from all the others we've seen so far? One word: personalization. Starbucks is all about providing a personalized experience (think about your handwritten name on the cups!), and these ads try to persuade you to take this experience home with you.
It doesn't matter whether you're like Brian, who prefers strong flavors, or like Alexandra, who enjoys an earthy tanginess, there's a coffee variety for everyone to enjoy at home just as if they were at Starbucks.
The lesson here:
Try to add a touch of personalization to your product ads to show your customers that you care about them as individuals. Make them feel seen and valued with your ads so that they keep coming back for more.
12. Get back to what you love — Google
Google is usually seen just as a search engine, a tool we use to look for information. So, it can be hard to create a meaningful video to promote it beyond its utilitarian value.
How has Google solved that problem? They have built the content of their product ad around a current topic to humanize and make the product more approachable. This ad begins with the word "quarantine" typed into Google's search bar, but after a few seconds, it gets deleted, just like "social distancing," "lockdown," and other pandemic-related terms. Life slowly starts to go back to normal as the video progresses, and the music gets more upbeat (we have to confess, some of us here at the office teared up a little at this point, which was exactly what the ad was going for).
Finally, the video ends on a hopeful and encouraging note, something crucial when dealing with complex or emotionally-challenging topics such as this one.
The lesson here:
Humanize your product by addressing current topics and creating meaningful connections with your customers by showing them that they're not facing them alone.
13. They Print at Night: Midday — HP
Running out of ink is certainly a pain in the neck when you don't have the necessary replacement cartridges, but it doesn't have to be!
HP has launched a series of product ads centered around a vampire couple using a printer. This ad, in particular, focuses on the fact that vampires can't leave their house during the day to highlight how inconvenient it is to run out of ink unexpectedly. Really, why do we even need cyan to print in black and white?
In this funny commercial, the company claims that by subscribing to HP Instant Ink, you'll never run out of ink again and will avoid all the hassles related to that issue.
The lesson here:
The characters and the story in your product advertisement don't necessarily need to be overtly relatable or even real —unless there are any vampires here in the audience! As long as you take one of the main pain points of your target audience as the core of the piece, you can (and sometimes should) give it a completely unrelated spin for a funny or entertaining outcome that will keep viewers eager for more
14. AirTag "Couch" — Apple
I know Apple has made it into our list twice, but "Couch" was too good of a product advertisement example to leave it out. Not only is the production quality impeccable, but the creativity is astounding. Who would've thought we'd see the day when a device would help us navigate the hidden depths of our couch in search of our lost keys?
The message here is rather obvious. Apple is basically trying to tell us that nothing is lost with Airtags, not even the small things that the couch eats up. The interesting thing about it is how it's delivered.
The ad creates excitement around the product and its potential applications by following the story of a relatable character but presenting it in a new, engaging way. Of course, the high-quality graphics and animations play a central role in making the video visually attractive as well.
The lesson here:
Even the most mundane story can become a fun adventure if you play it right. But to make the story more believable, you need a quality video. Consider investing in good equipment if you're going to shoot your own video, or simply leave it in the hands of professional marketing video companies.
15. Joint Pain Relief — Voltarol
Health products can be difficult to advertise due to the delicate nature of the topics they usually deal with. How can you address the joint problems that come with age (looking at you, knee) in a tactful manner but without making it sound too gloomy?
Cue this health product advertisement that combines an adorable pug and a funny but informative script! The dog's hassle at having his nap interrupted lightens the mood from the beginning and piques viewer attention. Once they're hooked, the more important information about the product can be delivered.
The lesson here:
Don't underestimate the power of including animals or other cute characters in your product ads, especially if you're covering health-related topics. They can be of great help when you want to add a touch of humor, lighten the mood, or make your ad look and sound more friendly.
16. Build Your Own Ice Cream Sandwich — Jeni's
Small businesses might feel a bit lost when they first dip their toes in the video advertisement world. It's not easy to balance a budget with making a quality piece that makes does your product or service justice, but it's truly possible to do it without going crazy in the process.
This example of a product advertisement from Jeni's, a modest ice cream shop, shows us how you don't need the latest equipment to get great results. The brand combined catchy music and focuses on the ingredients of the ice cream sandwich for a satisfying shot that makes us wish we could have a piece of it.
The lesson here:
Fancy equipment is not really a must if you want to make an interesting video that encourages your viewers to find out more about what you offer. What's more, focusing on the ingredients of food products can go a long way in enticing your prospects to try them out.
17. Mental Health Treatment — Nurx
Healthcare services can be incredibly hard to market because of the sensitive issues the content often needs to tackle. But this product advertising example shows just how, sometimes, being straightforward is just what you need to do.
Did you notice how the lighting is rather gloomy in the first scenes? Then, 10 seconds later, Nurx is introduced, and everything becomes brighter as the app's features are explained.
The shots in this video might be hard to watch for people dealing with anxiety or depression, but that's exactly what makes the message so relatable and, ultimately, effective.
The lesson here:
If your company is dedicated to tackling complex issues or topics, you shouldn't be afraid of being straightforward as long as you remain tactful and mindful of your prospects' feelings.
18. Web of Fries — Taco Bell
Movie trailer? Check. Conspiracy theories? Check. French fries? Check. This video has everything you could ask for. It might look strange at first, but entertaining and delighting the audience is one of the best ways to promote a product because you can transform a dull ad into a cinematic experience worth of an Oscar 😛.
Established brands or those that have the budget to spend on quality production can greatly benefit from creating ads like this one. If you don't believe me, just let me tell you this: Taco Bell's nacho fries became one of the most successful food launches in history!
The lesson here:
Look for new and unique ways to present your product. Transform it into a movie character. Find humorous angles to focus on. All of this can help you give your viewers a memorable experience and nudge them in the right direction (aka buying from you!).
19. Honey Baby Naturals — Naturally Curly
This piece is part of a series created by Naturally Curly to introduce a new line of product for curls, coils, and waves. What I really liked about this particular product advertisement example is how it easily gets the point across in just 15 seconds. No need for endless details and explanations; just sweet and to the point.
What's more, this episode is part of a social media campaign that encourages users to interact with the brand, which, in my opinion, is pure genius. Not only are they promoting a product, but also boosting engagement!
The lesson here:
Product ads can help you nail more than one goal, especially if you share them on social media. And if you're launching several products at the same time, you can dedicate one short piece to each of them and make a series out of it.
20. Barber Shop — Red Bull
Having a recognizable identity is crucial whether you're an established brand or just beginning to get the word out about your company. This will help people recognize your content and remember your brand, which goes a long way in converting them into loyal customers.
There's no denying that Red Bull's animated style is unmistakable. Whether it is a billboard, a TV spot, or a product ad, we can immediately recognize it as theirs. But developing an aesthetic like that can take time, I know. So I always suggest you begin by implementing your color palette or sticking to a particular character that can help your pieces remain consistent while standing out and reinforcing your brand image at the same time.
The lesson here:
Getting people familiar with your identity is the key to building a relationship with them and building a connection with your brand elements in their minds.
Do You Need a Product Ad? We Can Help!
If this piece has filled you with wonderful ideas for your next ad, but you don't know where or how to start tackling the project, we can certainly give you a hand 😉.
Here, at Yum Yum Videos, we've produced hundreds of effective and memorable videos in the past decade, partnering up with brands of all sizes and scopes and bringing their visions to life.
We're truly passionate about all things video and taking the time to listen to your needs, so we can produce advertisements for products that we're all happy about! What's more, we've developed a streamlined process that can be tailored to your requirements. If you'd like to know more about it, here's a fun video we made just for that:
We're always eager to partner with brands and work closely with them to create wonderful videos that your audience will love 😊. So, if you're interested in getting a new product ad, don't hesitate to reach out.
The Takeaway
If you don't know where to begin making your product advertisement videos, my advice is that you watch some good ads by other successful companies because there's always something you can learn from them.
In this piece, I've given you a kickstart to inspire your own adverts in the future, guiding you through a wide variety of styles and topics to suit all needs and tastes. Hopefully, you can get some nice ideas that you can start working on right away!