If you're looking to communicate with your audience in a fun and engaging way while also closing more deals, then you need to start creating sales videos.
I know it can be overwhelming to pick a specific style to follow if you aren't familiar with the particulars of video production. So, to help you decide, I've compiled the best 20 examples to show you how to use video for sales! And I've also included an explanation of what you can learn from each of them 😉.
There are a lot of different types of videos out there, like customer testimonials, product demos, brand videos… The list is long, but it's important to know that each of them is used in a specific stage of the buyer's journey. They're all beneficial to the sales process, that's true. However, some are better suited to attract new customers, for example, while others are perfect to seal the deal for those prospects who are ready to make a purchase.
There's one key characteristic they all share, though: they're informative while also entertaining to watch.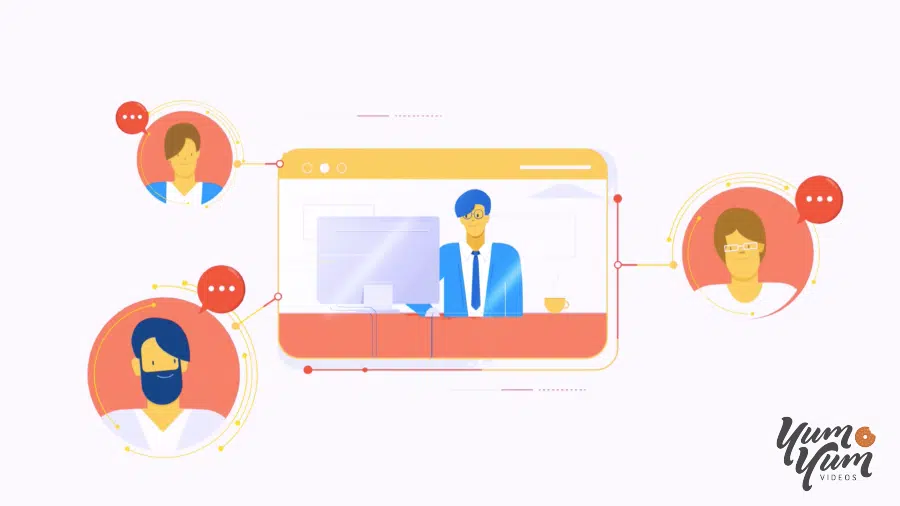 Benefits of Using Sales Videos
The world of video for sales offers many benefits, but I won't ever get to the examples if I list them all, so let me briefly tell you about the most important ones: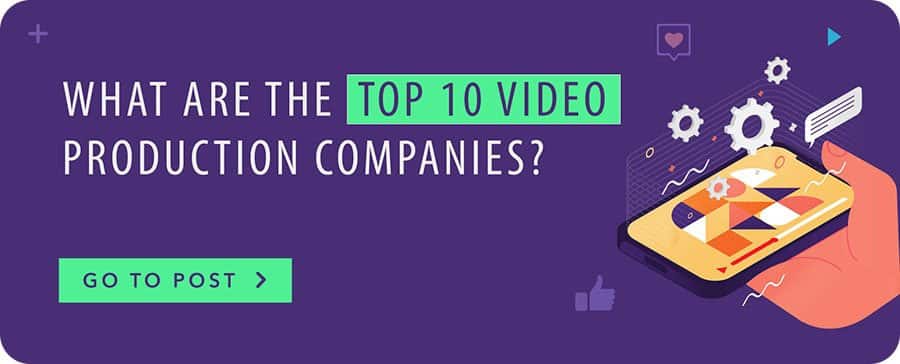 Best Sales Video Examples
Well, we've made it! Let's take a deep dive into the best 20 examples of videos for sales and get those creative juices flowing 😏.
1. Customer Testimonial – Zoom
A great customer testimonial works best for those prospects in the Decision Stage of the buyer's journey when they have to choose one company over the other. Watching another person talk about how your brand helped with their pain points can be what finally makes a prospect choose you over your competitors. This testimonial is awesome at doing just that, showing how HubSpot's rep uses Zoom to communicate with his teammates.
2. Reclaim Your Water – Sperry
Without even mentioning what they sell, Sperry manages to get you hooked with their beautiful visuals and even more beautiful storytelling. Their "Reclaim Your Water" docuseries aims to amplify the voices of black people connected to and inspired by water, an awesome way of expressing the values they share with their customers.
3. Explainer Video – RDMD 
Even the healthcare industry can benefit from implementing sales video content. When prospects are in the middle of the funnel and need more information about their problem, and the solutions you're offering, an explainer video like the one above is the perfect fit. Pay attention to the emotional aspect of this example, as well: a key feature to connect with your potential customers.
4. Oleato Coffee Ritual – Starbucks
Is anyone else feeling like drinking a cup of coffee right now (or traveling to Italy)? This beautiful ad by Starbucks makes you feel like you're also walking among olive trees, sipping coffee, enjoying the European summer… And all thanks to their storytelling and captivating visuals! If you're part of the food industry, I highly recommend following their lead.
5. ThinkSmart One Unboxing – Lenovo
Watching product videos is the go-to for those prospects researching their next purchase. Lenovo provides a great example of a sales video here, highlighting their features and benefits, using subtitles, keeping the video short but informative, and including some really cool close-ups of their product. The fact they have people explaining the features makes it even better by adding a human touch that can be very effective in sales.
6. Lemonade, Explained – Lemonade Insurance
In my opinion, there's nothing quite like a fun animated video. In less than a minute, we learn what Lemonade has to offer and why they're a great option if you're looking for insurance. And, as a bonus, we learn the power alliteration can have in video sales 😆. Repeating stuff over and over makes this video memorable and entertaining, allowing it to stand out from the rest.
7. Whiteboard Animation – McKesson
If you need to deliver complex information to your customers simply and effectively, captivating whiteboard videos are the way to go. See how so much data was comprised in less than 2 minutes? On top of that, I'm sure that the drawings coming to life right before your eyes kept you hooked! So, I highly suggest that you go for this style of animation if you want to educate prospects in the middle of the funnel about difficult topics.
8. Apple Watch/Dear Apple – Apple
Talk about creating an emotional connection! This sales video by Apple advertises their Apple Watch without resorting to the typical marketing tactics. Instead, the company features real people describing how the watch saved their lives, which not only drives the point home but also seals the deal. This video works wonders for anyone who might be on the fence about getting their products!
9. Change Is Beautiful – Dove
Dove is well known for its emotionally compelling commercial ads, and for good reason! Over the years, its team has been consistently putting out pieces about the importance of body positivity and accepting our bodies, like in this example. Not only is this video for sales advertising body lotion, but it's also sending a positive message to Dove's customers.
10. Running Needs Nothing But You – Adidas
How do you sell running shoes, without even mentioning running shoes? Adidas always excels with its ads, making current and potential customers immediately think of their brand when they need new sportswear. Add a motivational speech to the mix, and you have the perfect recipe for a memorable sales video.
11. Preparing Coffee With Essenza Mini – Nespresso
It's hard to beat a good product demo. And, keeping up with the coffee examples (yes, it's evident what I'm craving!) take a look at this short but effective piece by Nespresso. This video for sales explains how to use their Essenza Mini without even having to say a word about it. Some short written phrases, combined with showing the machine to viewers, are more than enough to know how to make a good cup of coffee.
12. We Are Bolt – Bolt
A company story video is another content type that can be very persuasive for prospects who are in the Consideration stage. This example by Bolt is really captivating because we get to know the team and discover their values while learning about how they've become the fastest-growing tech company in Europe. Customers are usually more drawn to businesses that show the people behind their success, focusing on the human aspect and leaving behind the image of a corporate, soulless entity.
13. Corporate Film – BRUNS
In just a little over a minute, this awesome corporate video by BRUNS got me totally hooked on what they do. Catchy music, combined with short clips of their work, is enough to transmit the benefits of partnering with them. This type of sales video is great for attracting customers at the Awareness stage, when they're getting to know your business, because you can show them what you and your team stand for, your goals, and your achievements, and improve your transparency.
14. Explainer Video – Beckman Coulter
This video we made for Beckman Coulter spells out exactly why you should partner with them. Not only does this piece show prospects what they can do on their website, but it also speaks directly to them, specifically addressing their pain points. 
"We know you're busy, and don't always have the time to pick up the phone to call us." Connecting with customers at its finest!
15. This Is a Generic Brand Video – Dissolve
This sales video is almost a decade old, and yet it's as interesting and fun as it was when Dissolve originally uploaded it. Poking fun at traditional brand videos, this company catches the attention of its customers with a mix of witty humor and Dissolve's own stock images, subtly advertising its products. A brilliant idea, in my opinion!
16. Customer Review – Amazon
This funny sales video by Amazon has all the benefits I've already mentioned about testimonials, but with an added comedic touch. I know that any dog owner who watches this example is going to immediately search for those bags now that they know how well they do their job! You can follow this example and add humor to any of your pieces, even if they're not a testimonial, to make them more entertaining, catch your audience's atten,tion or at least pique their interest.
17. Cisco Secure Endpoint Pro – Cisco
The animated collage is part of a growing motion graphics trend, and it's really cool to use it in a video for sales! It captivates viewers while also providing all the necessary details about your business and what you offer. It can also be useful to deliver complex information, combining charts and data with a dynamic visual style that keeps it interesting and light-hearted.
18. Introducing InVision – InVision
In addition to explaining all their value propositions, Invision's sales video features cool, rich visuals that make it a really compelling example. What I particularly enjoy about it is how we can see a bit of its interface in action, clearly demonstrating the many advantages customer have if they choose to partner with the company.
19. #LevelUpWithNikon – Nikon
This great product ad shows how you can take your street photography to the next level by choosing a Nikon camera. What I like about it is how they show a side-by-side comparison with a picture taken using a regular phone camera, conveying exactly why going with a Nikon is the best option. If you can opt for a similar comparison in your sales video, go for it!
20. Pronoun Plates – Lyft
While Lyft's pronoun plates are meant to be used by their drivers and not their customers, this video idea can still work perfectly to increase sales. By expressing its core values, Lyft can attract a whole customer base who shares its way of thinking. A really nice video for sales example to round off this piece!
Sales Video Best Practices
Now that you've seen for yourself some amazing video sales examples, let's round up this article with a few tips and tricks to help you get the best possible results when you make your own piece.
Before Production
The key to a successful sales video is to plan everything from the very beginning to avoid costly delays down the road. Here are some important things to keep in mind during the pre-production stage of the process: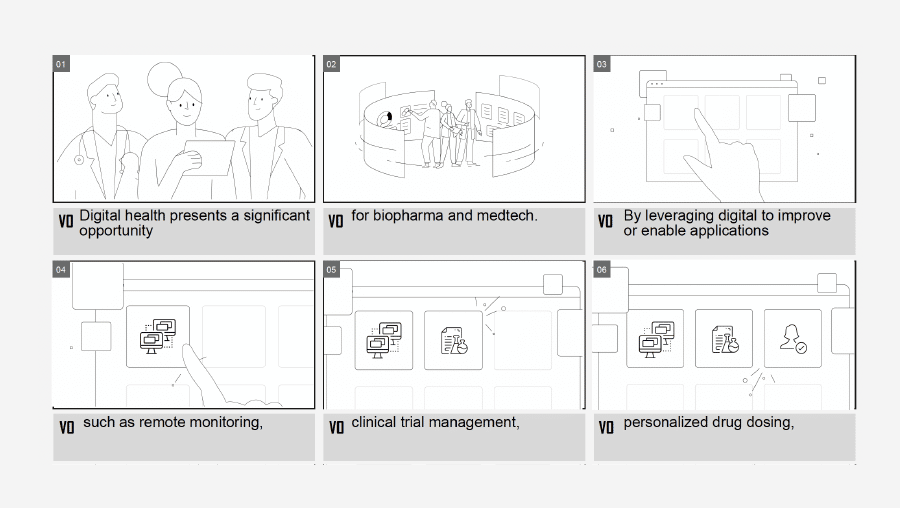 During Production
It's time to say "action!" so let me give you some tips for this stage:
After Production
Now you can finally share your video with the world, but don't forget about this:
Wrapping Up
Well, that's it for now! I hope I've inspired you with these video for sales examples 😄.
There's one key piece of advice I want you to take away from this article: no matter what style or format you end up choosing, the most important feature of your sales video should be its engaging nature. Whatever you do, make sure it's interesting for your audience! Video for business can be an amazing tool, as long as you make it captivating 😉.
Now it's time to get to work and start brainstorming some ideas for your next piece. I'm sure it'll be great!