The ultimate goal of any marketing team is to have a return on investment. The big question is: how do you achieve this? Well, an animated commercial is a professional piece of content that can give you the flexibility you need to get creative with your marketing.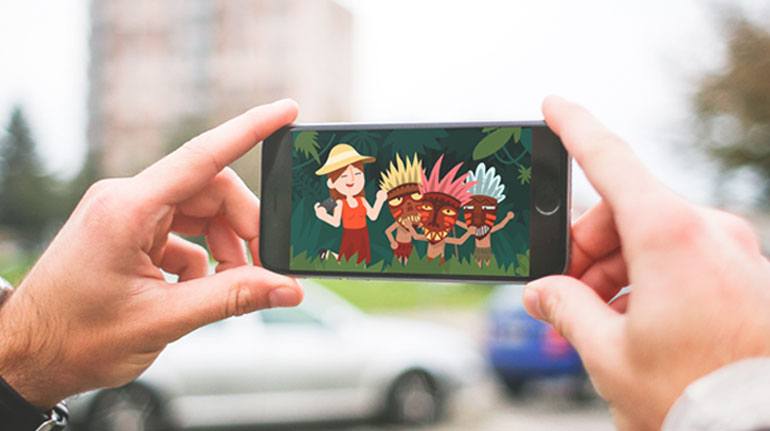 It's no secret that video marketing is rocking the world! People love videos because they are highly engaging and deliver information in an entertaining way. Maybe that's why 75% of executives state that they watch work-related videos at least once a week and Cisco projects that global internet traffic from videos will make up to 80% of all internet traffic by 2019.
Read on to see in what ways an animated commercial can help you boost your marketing results!
Explain Your Brand in Only a Few Seconds
Videos include lots of stimuli that help our cognitive systems pick up information really fast. When it comes to numbers, videos are processed by the brain 60,000 times faster than text! That means that, even if your product or service is pretty complex to explain, with an animated commercial you can get your business idea through in minutes or even seconds.
[video_youtube url="https://www.youtube.com/watch?v=4CbfIUoUt4Y"]
Build Branding
A custom made animated video is thoroughly planned from the start and this includes all of its visuals and audio. This means it is a great opportunity to showcase your brand identity through cues such as brand colors, typography, a catchy jingle and even a voiceover that matches the personality of your brand.
Yummy tip: With animation, the sky's the limit to your creativity! You can create magical worlds and cute characters that match your brand's personality and tone of voice and include them in your animated commercial.
[video_youtube url="https://www.youtube.com/watch?v=jXRBUTiE9QI"]
Videos talk about a brand, and a professional video speaks of a professional brand. Having such an asset will not only help people identify your brand, but will also help build brand trust. 
Expand Your Presence
As videos are entertaining and they demand very little time to get a message across, they are great for publishing on almost any platform. Think about it!
They offer so many other opportunities to explain what your brand is all about quickly and entertainingly. Remember, the place to be is where your target audience is, and with an animated commercial video, you can be almost anywhere.
[video_youtube url="https://www.youtube.com/watch?v=_BXf_h8tEes"]
Grow Conversions
If you are posting your video, publishing it on your landing page and so on, you will get more exposure with an asset that is highly engaging and helps your product or service come through very quickly. The natural result is that your conversions will grow!
To take advantage of this, it is best to add a call to action after your video. Remember: only one! It can be to a purchase page but it can also lead to other actions, such as completing a contact form, downloading interesting material or visiting your website. Whatever your sales funnel indicates.
See? An animated commercial that is part of an integrated marketing strategy can definitely help boost your results. If you have had any experience with adding videos to your marketing, what was it? Please tell us in the comments section, we would love to know.
We know that, when it comes to video marketing, there is a lot to learn! That is why we created a dedicated resource center with lots of free material for you to dive deeper into the amazing world of video content. Check it out!