A startup video is a short animated video that delivers a business idea in a fast, simple and persuasive way. It combines  straightforward language, appealing images and engaging animations to quickly grab the viewer's attention. It's both informational and educational: in less than 90 seconds, it expresses what the company does, how it helps customers solve their problems, and explains why they're the best vendor in the market to solve that difficulty.
.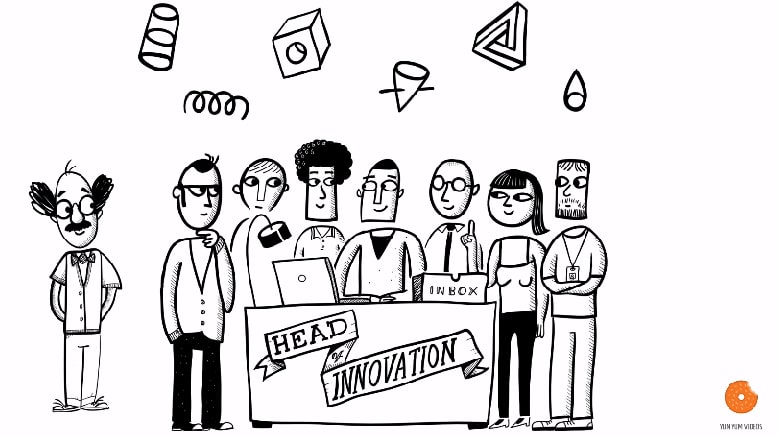 What Is a Startup Video? Solved! Now Learn 5 Key Features Of Startup Videos
These brief and persuasive videos have gained great popularity in the last several years. Many savvy marketers are already using them to enhance their marketing communications, and you should be part of the game too. So, to continue learning about this fantastic tool, let's dive into its main features and characteristics:
Short

: animated marketing videos last between 60 and 90 seconds, in general. No more than that. They are very straightforward. Go over these tips on the

specific length animated explainer videos should have

.

Simple: these videos are known for being simple and concise. They follow the classical narrative structure to get to a coherent and understandable script and storyboard: the

what

at the beginning, the

how

in the middle, and the

why

in the end.

Focused

: explainer marketing videos should be always focused on a specific

target audience

and their problems, the people that are going to watch it, the people you want to approach. This will generate a strong testimony to your startup's proposal.  

Animated characters

: cute, funny and engaging characters are some of the most remarkable features of these videos. They help to bring humor, emotion and personality to the story.

Colorful: animated videos are generally branded with the company's color palette. This helps to reinforce the

brand's identity

and triggers brand recognition.
Here you have a good example in which all these features have been applied:
.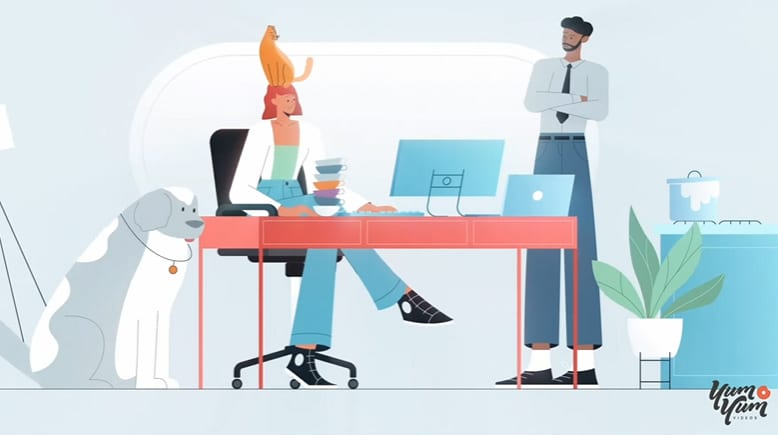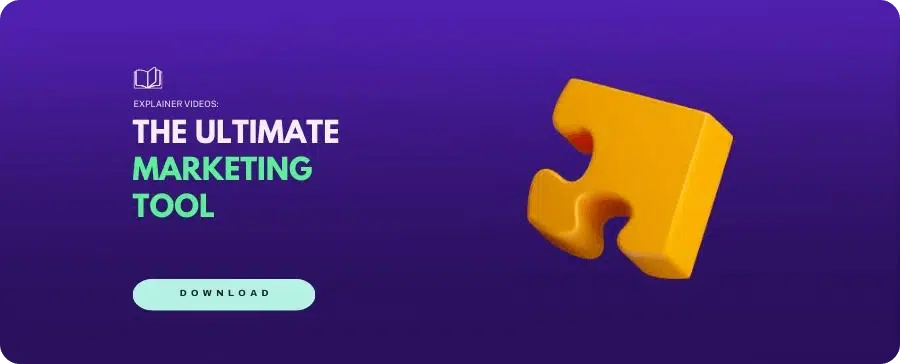 8 Killer Benefits Of Developing An Explainer Video
You've probably seen many of these videos on the web. But that's completely different from truly understanding their essence and unique characteristics. That´s why we're here 🙂 And to complement all this information, we want to share with you 8 killer benefits these videos offer. Take a look! This way, you will fully understand how valuable they can be for your marketing strategy and, ultimately, for the overall business of your startup.

Explain your business idea in just a few seconds:

these marketing videos give you the chance to explain to your prospects

what

you do,

how

your product can help them and

why

they should pick you out as their vendor. All this….in less than 90 seconds!

Leverage the power of visual and verbal learning: explainer marketing videos involve visual and auditory senses, which enhances their communicational power even more. Review these

5 neuroscience concepts you can apply to explainer videos.

so that you can get our point.

Get more online visibility:

an animated marketing video on your homepage will definitely encourage visitors to stay longer.

Google

and other search engines will appreciate this, as they will assume that that content is relevant to those visitors. Hence, they will rank your site better in their results. Additionally, a video is your big chance to have a presence on YouTube, the widely known

social network

and also one of the largest search engines on the web.

Build brand awareness

: if you include the colors of your brand's palette in your video, it will help you reinforce your identity and make it easier for the viewers to recognize who is behind that selling proposition.

Encourage viewers to take action

: it's really simple to

add a call to action

in your marketing video, and this can be a very good move to guide them in a specific direction you want them to take.

Boost conversions and sales

: if you embed an animated marketing video above the fold in your home page, you can rise conversions by 20% on average. Pretty interesting, right? 🙂

Gain shareability:

videos are easily shareable across the web, mainly on social media platforms. People love getting entertaining and informative video content and feel really encouraged to share it with their peers. Take advantage of that!

Reach mobile devices:

explainer videos are 100% mobile-friendly! And this is really important, keeping in mind that

mobile video views

have risen dramatically recently and will continue on the same track in the upcoming years.
Check out this video we made about the most popular animated marketing video styles and try to understand which one best adapts to your specific needs! 😉
.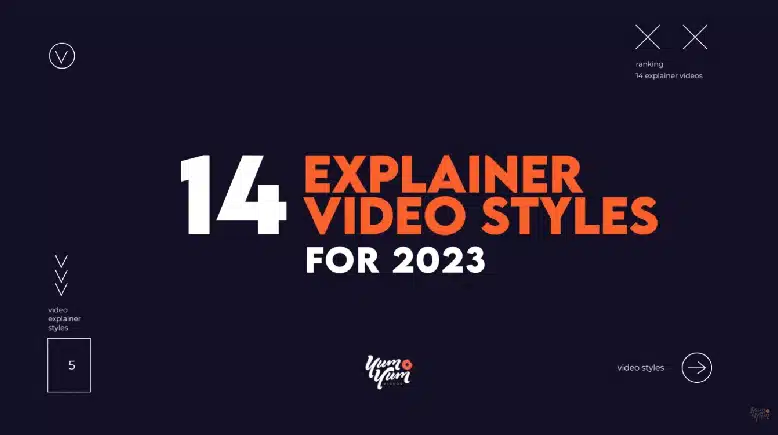 Integrating Your Explainer Video Into Your Buyer's Journey
In today's business world, inbound marketing has become a very useful tool for every marketer. That's why we didn't want to finish this blog post without reviewing how you can integrate a startup video into your inbound marketing strategy.
To start, watch this brief tutorial to get the big picture on the concept of inbound marketing, in case you don't know what it is all about:
.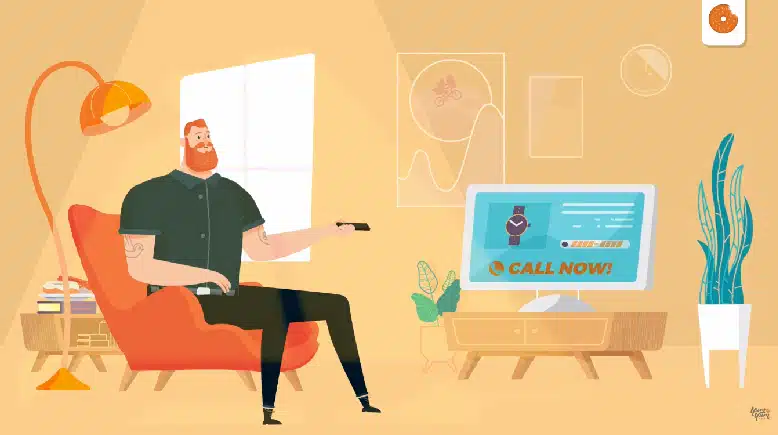 Like the video says, "inbound marketing" goes hand in hand with the "buyer's journey" (also known as "sales funnel"). In this process, the prospect moves forward through different stages until he finally makes the final choice, the purchase. This process typically has 3 main stages:
At the stage of

Awareness

, the prospect knows that he has a problem but has not identified it specifically yet. He needs to put it into context. He's just becoming "aware".

At the

Consideration

stage, the prospect is compiling information about the different vendors he finds in the market and that are capable of solving that difficulty.

At the

Decision

stage, the prospect now knows which solution is the best one for his needs. He has a general list of all the vendors, and he's trying to shorten it up to the minimum until he makes the final decision, and purchases the product.
Where should you use your explanatory video? From a general point of view, these videos are used for the consideration stage of the buyer's journey. And this is not "just because": remember that at this stage the prospect is doing some research on the best means to solve his problem. He is totally willing to listen to your proposal, what you have to offer and learn which of your key strengths and differentials stand out from the competition.
With this in mind, making an animated video can help you "gain points" during that research. It's a highly useful tool to nurture and educate your prospects while they are seeking for "the best alternatives". By making an appealing, engaging and cool video, you can get their attention towards your product and encourage them to "consider" it as a very good option to make their lives easier.
Bonus Track: Learn The Importance Of Customization
If you invest time, money and energy into producing a marketing video, you want to get the best results, right? Then customizing it (this is, fully adapting it to your target audience's characteristics, expectations and needs) is the only option you have to win the battle.
Check out how we customized this video for WIN FX, having in mind their specific target audience:
.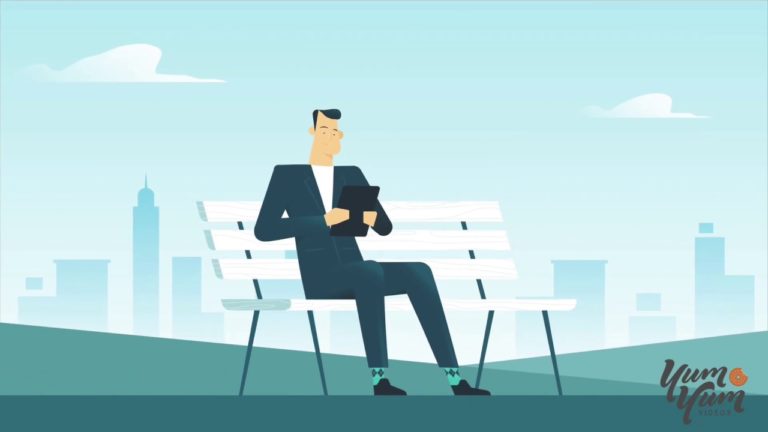 So, from a general point of view, these are just some of the advantages of customizing your marketing video:
Stand out from the competition:

by making your video fully custom you can gain a special place above your competition. Keep in mind that the web is full of these videos and if you customize yours, your audience will feel that the video was specially made for

them

.

Generate identification from your target audience

: by customizing your marketing video you can set up an emotional bond with the viewers: they will realize that you truly know what their problem is and, most importantly, that you know how to help them with an effective solution.

Improve your ROI: if you make your video custom, your target audience will feel captivated by it and stay longer on your site to watch it. This way you will have more time to pass out your specific key messages, while you grow trust and empathy. Hence, you will also increase conversions and sales.
(Don't miss these tips on how you can customize your animated explainer video. Learn how you can get the most out of customization!)  
At Yum Yum Videos we have developed thousands of videos for different clients all over the world, and with just one premise in mind: always customizing each of them for the client's specific target audience, niche, and marketing goals. We are convinced that template videos can be very detrimental for any marketing strategy. Conversely, a custom video that quickly grabs the viewer's attention, keeps them engaged and generates identification, will ultimately get the best results. This is a must to us!  
.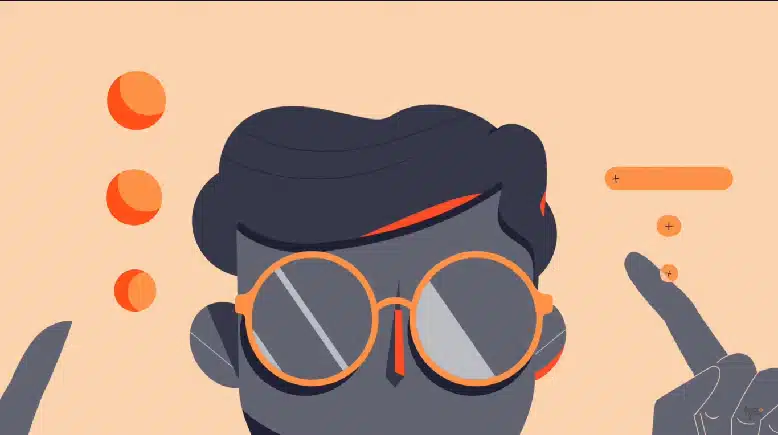 So, if you want to start developing a startup video for your business, feel free to get in touch and we'll be glad to help you during the whole process! We'll always be focused on your specific needs 😉
Summary
"What is a startup video?" "How can I benefit from it?" "How can I use it the right way to enhance my video marketing strategy?" You started this blog post with all these questions in mind. Now, after reading these paragraphs, you have on hand a bunch of tips and important considerations, and believe me: you're totally ready to start working on your next animated marketing video. Hands on deck! Make the most engaging and memorable marketing video ever! Good luck, and take a few minutes to review these 4 important tips to choosing the right corporate video production company. See you!