We're in a time in which not using video content for businesses is almost a sin. Given that video is basically everywhere, not creating a video for your business means that you'll be left behind.
But why is that? Why is it that video wins over text every time? What are the advantages of implementing video content in a brand's marketing strategy? If you still have some doubts, worry no more– let's talk about the importance of using video for your business.
.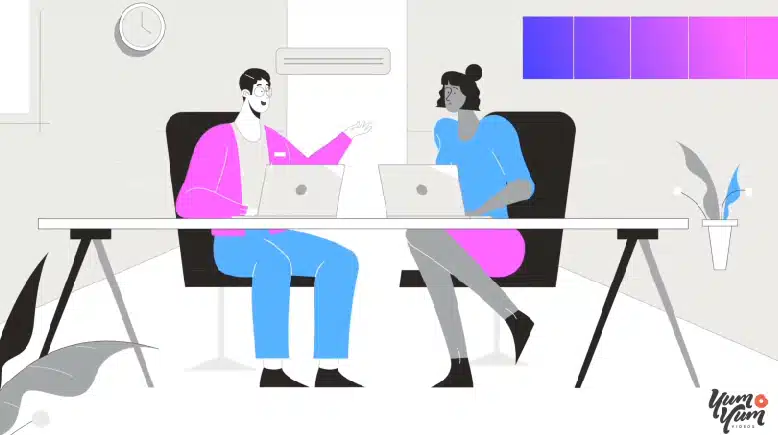 If the battle is video vs. text, video wins every time
Did you know that video content gets processed by our brains 50,000 times faster than text? This is why there's no surprise that consumers prefer to watch an explainer video about a company instead of reading about it.
And this is because humans tend to avoid tasks that lead to a high level of cognitive strain, which is no surprise for those of us that procrastinate too much (and let's be honest, we all do!). This is why we choose tasks depending on how easy they are to process.
So, if you want your message to get through to your audience, the best thing you can do is to use video to communicate it.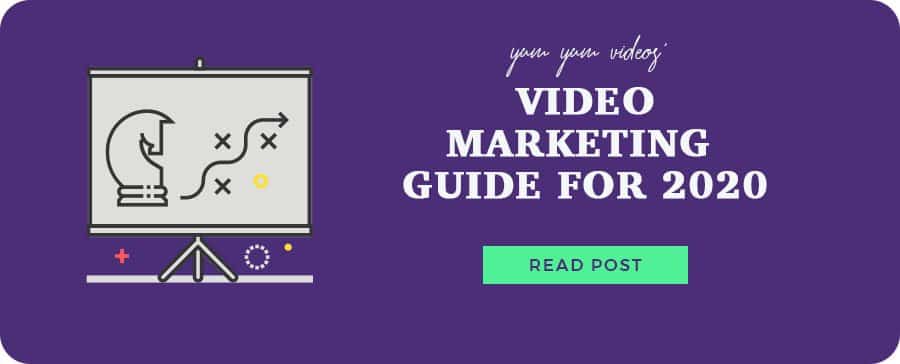 Just by including them on your website, videos will improve your SEO
Search engine optimization doesn't work by magic — it requires you to understand the search engines' logic. For example, if your goal is to appear higher in search engines like Google, you should keep an eye on the time your audience spends on your website.
Why? Because this is something that search engines take very seriously — when your audience spends a considerable amount of time on your website, it means that it's useful and relevant to them. Search engines will take it as a good sign and it'll boost your rankings.
But it all depends on the type of content that you're using. When you have video content, for example, people tend to spend more time on your website, watching those videos.
Because videos are engaging and they show a lot of information in a way that's easy to process, people love them! They'll definitely play every video that gets in their way — so, if you're smart, you'll use video content in key parts of your website, like your landing page.
In fact, you're 53 times more likely to show up first on Google if you have a video embedded in your site. This will surely send positive signals to those search engines!
.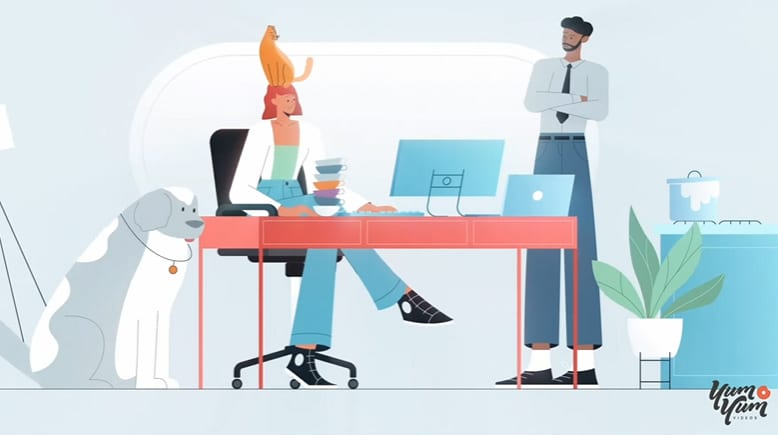 You get to rank high in the second largest search engine!
Ok, so you read "second largest search engine"… You're probably thinking "Bing", right? Well, if that's the case, I'm afraid to tell you that you're wrong. The second-largest search engine in the world is YouTube!
Don't be confused. You might think that's a social network or just a video platform, but YouTube is actually a search engine, and a very important one too! People go to YouTube to search for things — not only cat videos, but "how-to's", DIY videos, and educational videos mostly.
From "how to change a lightbulb" to "how to build a microwave from a palm tree", you can find any information you need on YouTube– and your audience knows this.
Your ideal audience will go to YouTube when they're in need of solutions or answers, and this is why having content that ranks high on YouTube searches is essential for boosting your brand's visibility and awareness.
Video content is your ticket to YouTube success (of course). But educational video content… that's what will give you the gold!
Video makes your audience feel a strong connection to your brand
Video content, (especially animated video content) relies highly on the power of storytelling. With animation, you're able to create characters and scenarios that your audience can identify with.
Not only that, but when you use cartoon animation, you're creating a link to the cartoons that your audience used to watch when they were children — this will make them feel a nostalgic connection, and they'll associate your brand with these positive emotions.
The stories that you can tell with videos are really effective in building strong ties and trust with the most varied of audiences! You can read this article about cartoon videos and their effectiveness to learn more about this.
Just one video can be used for a lot of things
Recycling content is one of the keys to modern marketing, and with video content, there's a lot of juice to squeeze! If your budget is tight right now or if you want to test the waters, with your first video, you can create lots of other material.
For example, you can make a teaser for your website. You can also extract some parts of your video to use as funny reaction GIFs on Twitter or to create short clips that are Instagram-friendly ("How-to" videos are a great option for this). You could also reshuffle your video to create a new one!
This is something that makes videos even greater because it means their value increases even more.
Videos are also multipurpose, you can use them everywhere to get the maximum effect-– include them in email marketing, social media, embed them everywhere on your website, in your blog posts… videos will boost the performance in every corner you put them in. Here's an example of a video we made for the Healthcare industry:
.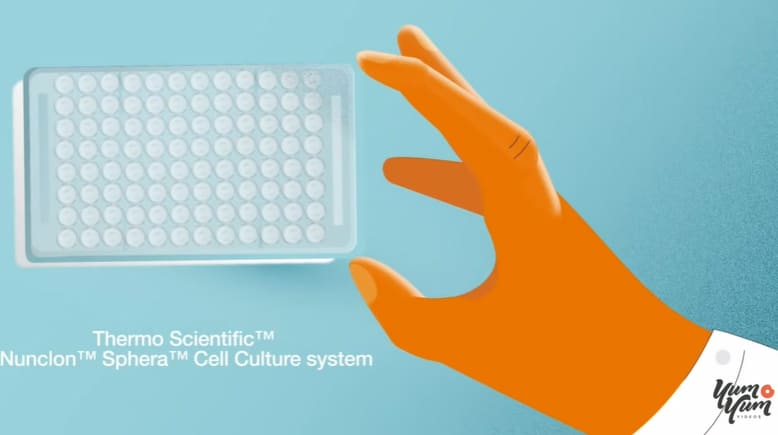 Video is gold for both social media and email marketing
Video rules social media, that's a fact. We know it, you know it, Facebook surely knows it– and there's something special about the fact that Facebook (which is undoubtedly a social giant), is launching a lot of video-centered features: 360 Video, Facebook Live, Lifestage…
They know the rising importance that video has in their users' lives. And you should know it too: Video generates 1200% more shares than text and images combined.
Most users will share a company video as long as it's entertaining, and because video content is shaping all kinds of conversations, this is your chance to make your brand the center of these conversations.
Video works with email marketing in an equally powerful way.
Email marketing is powerful, but video can enhance this power by increasing open rates by 7 to 13% if you include the word "video" in the subject line of your email. Also, click-through rates get boosted– by adding a video thumbnail in your email's body, click-through rates get doubled.
It's just impressive!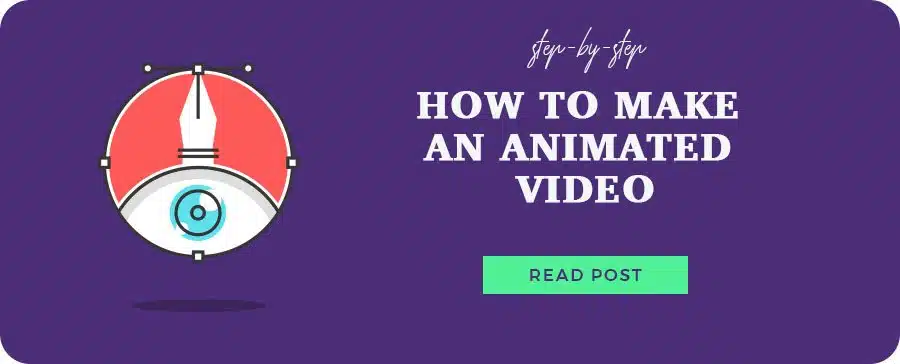 They make for amazing ads
Ads are everywhere these days, and many modern Internet users are growing tired of them, so much, that they'll just ignore them unconsciously. To avoid this, the key is creating an ad that can actually grip your audience's attention and hold onto it.
How can you do this? The best tool would be, of course, video.
The average click-through rate of video ads is the highest among any kind of content: 1.84%. Also, 76% of Ad Recall with video ads (the amount of people that remember your ad after they've watched it) happens during the first 10 seconds, so if people are exposed to your video they may or may not click it, but they'll surely remember you!
You can extract a lot of data from video content
Video lets you understand a lot of things that text doesn't. They're a great medium because, with video, you have the ability to track everything that happens when your audience is watching, like:
How long did they watch your video?
Where did they stop watching?
How many times was it embedded?
How many clicks happened in key areas?
This way you'll learn a lot from your target audience, resulting in better and more effective content.
.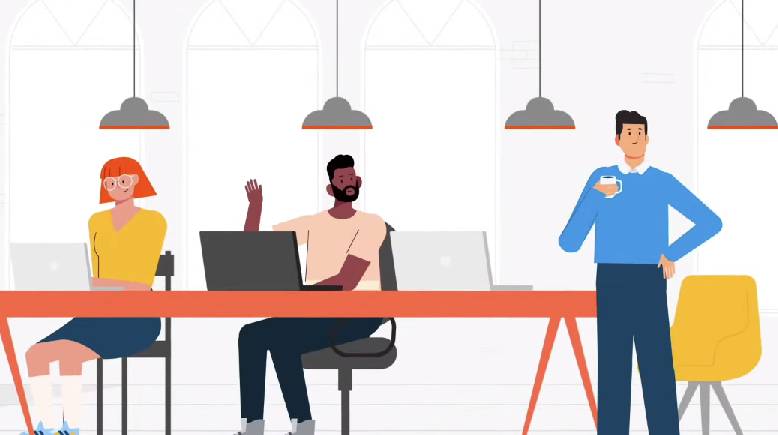 Explainer videos are not only popular but also very effective
When you want to communicate complex concepts to your audience, using text is not the best choice. It can often get way too complicated and you need important things to be understood and be crystal clear.
And this is when explainer videos come in handy. We at Yum Yum Videos know that animated videos are perfect to explain concepts that are hard to grasp, and that it's essential to make your value proposition as clear as possible.
Animated explainer videos do exactly that, and your audience appreciates the clarity! In fact, 98% of people have watched an explainer video to learn about a product or service… Which is practically everyone. This is a great example of a product that is popular because it is effective!
Do you want to know more about what it takes to create an explainer video? Take a look at this free infographic we made about it: How to make an explainer video step-by-step.
They have a great ROI
If you're a business owner, you know that return on investment (commonly known as ROI) is one of the first things you tend to worry about.
And I've got good news for you. When it comes to video there's nothing to worry about, because video is the type of content with the greatest ROI, according to 52% of businesses.
This means that every penny that you invest in video content, will be back in your pocket in a few months. And everything afterward will be pure profit!
Conversions and purchases get higher thanks to video
When shopping online, 64% of people say that they're most likely to buy a product after they've seen a video, and 40% of mobile users show that same tendency.
These big numbers mean that video content boosts purchases because it helps you deliver the perfect sales pitch every time.
Conversion rates also get boosted by video content: a website that uses video has an average conversion rate of 4.8%, and a website that doesn't use video has an average of only 2.9%. It seems like enough to get you to bet on video!
Animated marketing videos will really help you turn your visitors into paying customers. So, are you ready to create a killer video for your business? Then you will surely want to read this free guide we made for you: How to choose the right video production company for your business. Enjoy!