Since you are reading this, you probably already know that no brand today gets to ignore social media marketing. Not if they want to be successful and continue to grow, at least.
The good news is that videos give you the perfect way to leverage social media as a promotional tool: it generates engagement, nurtures brand recognition, and prompts conversions like no other form of content out there. The bad news, though, is that setting up a social media video marketing strategy that's both effective and sustainable in the long run is easier said than done.
More so when you consider that new platforms are regularly jumping into the spotlight and start calling for attention! (Looking at you, TikTok ¬¬)
But fret not, Yum Yum Videos is here to help 😉
In this piece, we'll walk you through 9 easy steps to plan out and execute a successful social media video marketing strategy you can use, regardless of your chosen platform, to get results. Let's jump right in!
Step 1 – Decide Your Destination Before Setting Out!
As good a piece of advice for marketing as it is for traveling.
Setting out on any journey without knowing precisely at least where you intend to arrive is a great way to get lost along the way. So, goal-setting gives us a great (and necessary) starting point before we get into the fun stuff.
Social platforms can be many different things for different people – and that's also true when it comes to social media video marketing and companies.
Just like some users go to Instagram for entertainment, others for information, and yet others skip Insta altogether to express themselves through a Facebook post and get their news from Twitter, so should your strategy and content adapt to what your company is looking to achieve.
Ask yourself: In an ideal scenario, what are the results you expect to get out of your video marketing efforts on these social platforms? Are you trying to get your brand out there and bouncing on people's minds? Maybe you are looking to generate some leads for a big new product reveal later down the road? Are you just looking to move more products?
Video content is so versatile that it can be adapted to help you fulfill each of those goals (and many others), but your overall strategy can and should look wildly different depending on your priorities, and these are things you should have clear in your head from the get-go to improve your chances of success.
Pro tip: Take a look at your current sales funnel and see what's lacking. Go over your ideal customer's buyer's journey, see if there are areas of the funnel that could use some improvement, and use that information as a reference to guide your decision-making here.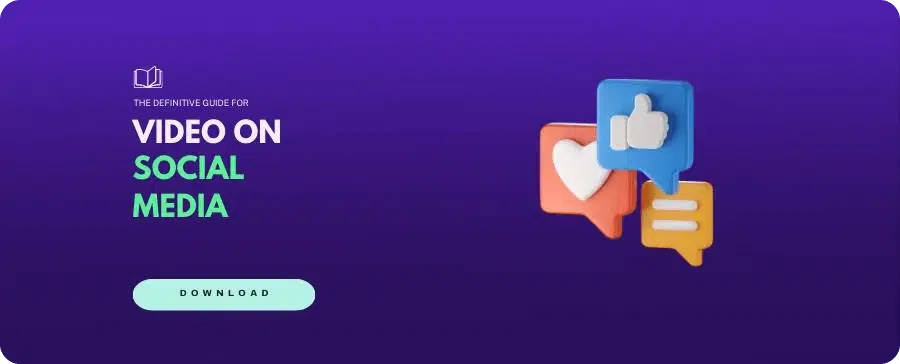 Step 2 – Figure Out the Best Platform (or Platforms) to Focus On
With a solid idea in mind of what you want out of your social video strategy, it's time to decide on which platform you should put the bulk of your energy on.
But wait! we hear you say, Shouldn't I just try and cover all popular social media platforms at once? More platforms = More eyes = More Win. Easy math! And you'd be right if it wasn't also a surefire way to waste a lot of time, energy, and resources, and slowly drain your sanity and will to breathe.
The truth is that, unless you are at the head of a huge brand with deep marketing pockets – and if you are, then by all means, yes! You should have a solid presence on most, if not all, popular social media platforms – trying to do everything at once is not a good strategy and a terrible way to get started with social media video marketing.
Mainly because, at the end of the day, it's not about you but your target audience!
Each of the leading social media platforms today has a dominant group of users, represented by shared demographics – age, ethnicity, gender, income, etc. – and personal preferences. The chances are that your brand and products appeal to a specific group more than others, as depicted by what we call in the business Ideal Customer Personas. That should be your guiding light when deciding which platform to focus on, at least at the start.
As you continue to establish your presence primarily on one platform, you'll have plenty of opportunities to cross-pollinate content and nurture your stance on different ones if you feel it's important. But figuring out and focusing on the most relevant one – the one that most of your audience favors – is the best place to start.
Pro Tip: In spite of what you might think, things are THAT much different when we talk about social media video marketing aimed at B2B companies. However, in those instances, the type of content you produce will be more of a defining factor (as well as optimization to improve discoverability), so you can use the same principles here as well.
Step 3 – Learn from the Competition
Whatever your niche, it's unlikely you'll be breaking new grounds in terms of video strategy for social media. In fact, you'll probably have plenty of other businesses that are masters at the social marketing game, and you shouldn't shy away from trying to learn from their successes and mistakes!
A word of caution, though, don't try to outright copy what they do.
You can't understand the full extent of a company's strategy from the outside. One of your competitors might have many more resources to allocate to their social video strategy or might be shooting for entirely different goals than you want to. So, trying to mimic their style or process is a risky proposition at best and a recipe for failure at worst.
Instead, we recommend you study a handful of companies in your niche that are having great success with their social videos. Companies that have a lot of followers get a lot of engagement/views, positive feedback, likes, shares) and try to determine why their audiences like their content. This information can inspire you and even make you reconsider elements of your strategy moving forward.
Pro tip: You should also pay particular attention to their upload schedule and determine if different times get noticeably different levels of engagement, as that will be valuable information later down the road, as you'll soon see.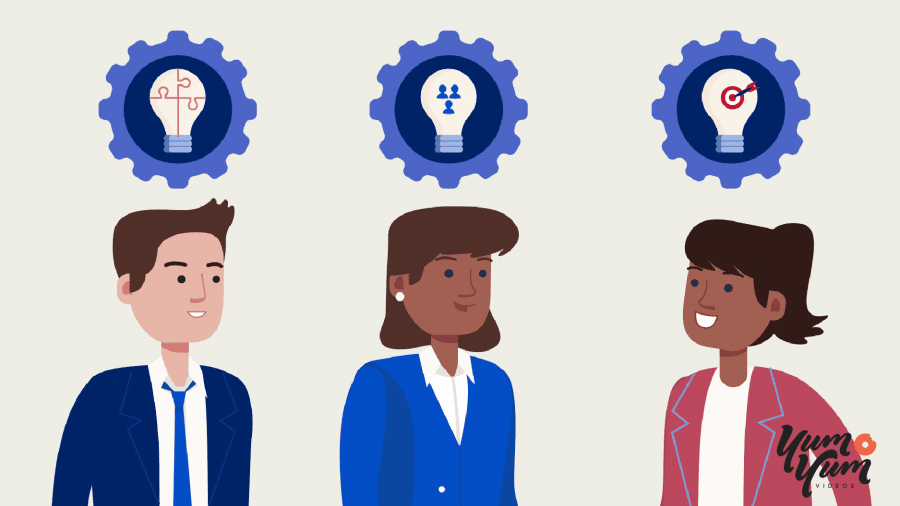 Step 4 – Pick Videos That Fit Your Audience, Platform, and Goals
Honestly, we'd love to give you here a handy list of awesome video types neatly arranged by the social media platform they best fit into. The thing is, we weren't kidding when we said earlier that video content could be tweaked to do pretty much everything, marketing-wise.
Moreover, many popular video types can work on different social media platforms whose userbases have fairly divergent preferences as long as you adapt the content around them!
So, instead of trying to drive you (and frankly, ourselves as well) mad by trying to catalog the vast array of types of videos you have at your disposal while separating exclusively to one platform or the other, take this list for what it is: a reference to give you some alternatives on where to get started. And that the specific decision-making of which videos would be best for your particular strategies will hinge on your particular goals and the platform you are going for in terms of its audience preferences.
Explainer Videos: Charming, effective, and extremely versatile, the explainer video formula can be adapted to fit most marketing goals in the Consideration and Decision stages of a sales funnel. As long as you keep runtimes in check, you can see explainers on most social media platforms. Perfect for YouTube and Facebook.
How-to: A lot of people go to social media platforms to find instructions or learn how to accomplish the desired goal; few styles of marketing videos are better at providing that than a How-to or tutorial. One of the most popular types of social media videos. Ideal for Instagram, Facebook, and YouTube, at different runtimes.
Culture Videos: Another darling of social media channels, potential customers love getting a more personal look at the companies they decide to do business with, which makes behind-the-scenes and culture videos great content for social. Instagram and TikTok users love these puppies.
Product Videos: A great product video tweaked for social media can be a powerhouse in terms of impacting your bottom line; just remember that social media users hate long-winded sales pitches and are more partial to product videos that showcase your offerings in context and in entertaining ways. These videos can make the rounds on YouTube but can work as ads on most social media platforms.
Live videos: Social media audiences love the immediacy and interaction that has become synonymous with live streaming. Just make sure to plan and test your setup before going live to avoid issues once live. Most of the big social channels nowadays offer a way to live stream video, but YouTube, Instagram, and to a lesser extent, TikTok tend to be great places to stream.
Pro tip: Once you have selected a few types of videos you feel would go well with your strategy (and audience and platform!), try and find similar content related to your niche. Pay particular attention to the comments sections (if there is one) to gauge reception and the video's length, which is often the primary defining factor of what video ends up doing well on a given social media channel.
Step 5 – Define a Sustainable Production and Release Schedule (And Stick to It!)
Once you've selected great videos to work on, ones that make sense within the context of your strategy, goals, audience, and platform, it's time to figure out how many of them you can produce regularly and at what rate you will be able to do so.
For starters, different social media channels tend to favor certain times of days, and days of the week, when it comes to the user attention and interest that they register. But these are merely a reflection of the preferences and time available to their users. So, it's probably more accurate to state that users from different platforms tend to develop content consumption patterns that fit their lifestyle, and that's mirrored by similar users on those platforms as well.
So, take some time to learn the best times to upload content on your social media platform of choice and how you can best adapt your video production process to a release schedule that's both effective and viable in the long run.
Pro-tip: Few things can have as profound an impact on how well your social media video marketing strategy performs as consistency. Whatever production and upload schedule you end up adopting, know that keeping true to it is vital to get the best results.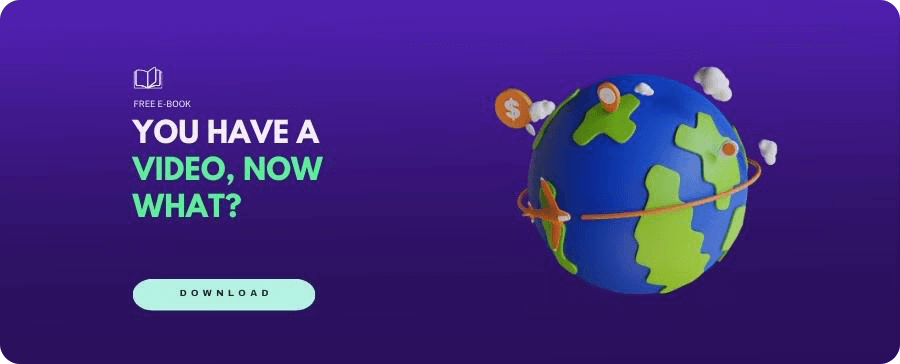 Step 6 – Create Optimized Social Media Video Content
Just make awesome videos! Simple as that, huh? But in all seriousness, at this point in the process, there's little more to take care of than making the videos you'll be uploading to your social media.
That said, this section does give us an opportunity to talk about a few important aspects you should keep present when developing social media video for business purposes, as opposed to personal ones.
Quality: Never skimp on content quality from a technical standpoint. If you are doing live-action pieces, make sure to get good gear, capture flawless audio, and always have good lighting. If you are using animation or a combination of both styles, know that your assets should be top-notch. You can check out these video marketing examples to see what we are talking about. Online, potential customers will infer the quality of your products from the quality of the content you put out there. The last thing you want to start your social media video marketing strategy on is a bunch of shabby-looking videos that send the wrong message to your audience.
Branding & Customization: Regardless of style, every video you upload to your social channel should be unique, distinctive, and original. Copying content is a surefire way to be exiled to social media oblivion. Branding is your best pal here; whether that's logo positioning, a sound jingle, or even just a custom intro you use in every video, each of your social videos should feel unmistakably yours.
Call to Actions: A good way to ruin an otherwise great video marketing piece is the lack of effective CTAs that capitalizes on the attention and interest your presumably awesome piece just garnered.
Since you know the goals for your content, as you develop your videos, include CTAs at appropriate times that prompt viewers into actions that bring those goals closer – even if it's to get them to like and share your content.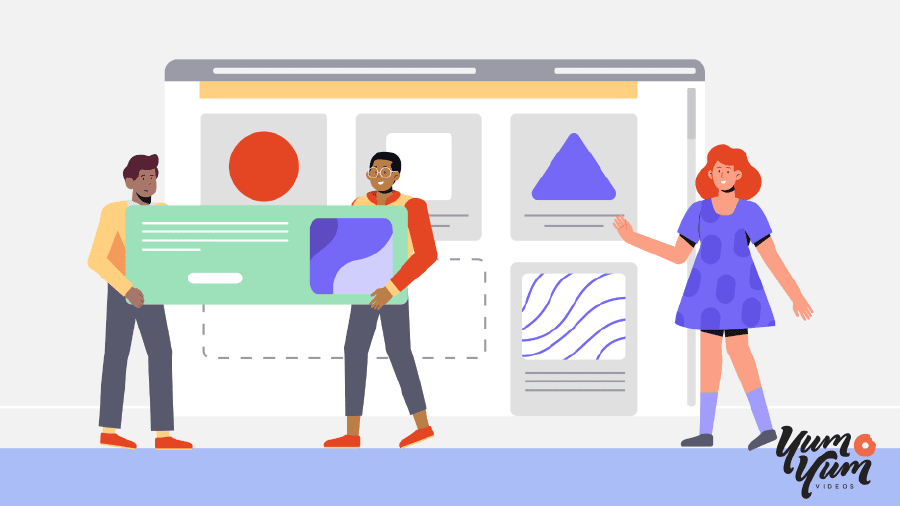 Step 7 – Upload and Promote Your Videos
Once you have a few videos in the pipeline and ready to go, you'll need to start uploading them!
Now, there are plenty of great social media marketing tools you can use to help you take care of the nitty-gritty, the technical side of uploading and scheduling your social media video content. But what about promoting them and making sure they reach as many eyes as possible? Well, here are two things to take care of at this stage of the process:
On-platform Optimization: This refers to any and all tweaks and changes you can do in each respective platform to make it more likely that their individual search algorithms will serve your content to more people. From adding captions to your videos on YouTube to using the right set of Hashtags on Twitter and Instagram to adding the right description on Facebook, the specific elements you can add and customize to give your social media videos better discoverability vary from platform to platform. However, you should be making use of what each one has to offer.
Paid Promotion: The social media advertising platform game has grown by leaps and bounds over the past few years. Now, most major players in the social arena have highly sophisticated (and arguably very effective) paid promotion tools available to users.
While the bulk of your social media video marketing growth and results should be organic, these alternatives can give your strategy a boost that might prove useful at the start or preceding big announcements tied to your brand.
Step 8 – Curate Your Content and Nurture Engagement
You made the video; you uploaded the video; now it's time to sit back, relax, and let your content do its job, right? Wrong.
If you are after the organic growth and development of your social presence – and you should, otherwise your strategy might prove unsustainable – you need to take measures to make it that much more likely to happen.
Social media services are all about engagement and interactivity. Once you start uploading content regularly, you'll start seeing that interactivity takes place. Like, comments, and shares, it's all part of the same attention currency that defines progress and popularity on these platforms, and they vary rarely happen all by their lonesome.
If you are serious about your social media video marketing strategy, make sure to set up some time to respond to and nurture this organic engagement, as it is the best and more direct way you have to improve your returns.
Step 9 – Analyze and Iterate
Last but certainly not least, we arrive at the final step of our social media video marketing strategy checklist.
Once you have carefully developed the initial stage of your strategy – figured out the right platforms and content to invest in – and started to put out content on your social accounts, you need to start breaking down its performance.
Few strategies are stellar from the get-go, but most social media platforms provide comprehensive data on how your content is performing – especially if you have a business account. But there are plenty of independent social media analytics tools online that can help you get more in-depth data on your video's performance.
Study and track these metrics. Figure out what videos your audience seems to favor the most, which styles they tend to engage in terms of likes or comments, significant drop-off points (at what moments most people leave your videos), and the like. Then, use this information to iterate and inform your upcoming videos, leaving behind what's not working and reinforcing what is.
This way, you'll have a social media video marketing strategy that adapts with the passage of time and forms a positive feedback loop with itself. Win-win
In Short
Creating and maintaining a growing, effective social media video marketing strategy is no easy pickings, but the returns are more than worth it if you take the time to do it right.
You just need to make sure you are taking good care of it at every stage of the process and adjusting accordingly when needed. Hopefully, this piece has helped you to do just that, and you are already way on your way to becoming a fixture on your niche's social media landscape.
And if you haven't started, what are you waiting for? Your audience is already out there, waiting for you to catch up!