Now that we agree on what animated infographic videos are all about, it's time to explore what makes these videos SO engaging and compelling.
You have probably watched many of these videos before. But now the difference is that you can truly understand what they are about, their special approach and their main characteristics.
Moving forward…it's time to dive into another important topic for any marketer: how can these videos enhance your marketing efforts? How can you benefit from them? Check out these 8 killer advantages of animated videos:
Tip: take a few minutes to watch this explainer video infographic and learn the most popular styles. Which one best adapts to your specific case?
Integrating Animated Infographic Videos Into Your Buyer's Journey
There's another key question to consider: how can you integrate animated videos into your inbound marketing strategy?
Let's start by reviewing this explainer video infographic to understand the concept of inbound marketing:
So, as you can see, inbound marketing relates to the concept of the buyer's journey, also known as the sales funnel. In this process, your potential customers move forward through different stages until they make the final purchase. From a general point of view, there are 3 key stages they "rise to":
Now the question is: in which stage you should use an animated marketing video? Ask any animated infographic company worth its salt, and they'll all agree that the consideration stage of the buyer's journey is a priority. Remember that at this stage, the prospect knows that he has a problem and is searching for the best alternatives that can satisfy that need. He is totally willing to listen to your proposal, what you have to offer and why your product can be a good choice.
With this in mind, these videos are a highly useful tool to nurture and educate your leads when they're at that "research" phase. They are open to listening, so developing an appealing, engaging, and educative video that has the answers they're looking for can be a great move. It's your big chance to be "considered" as part of the game, with a highly effective, persuasive, and appealing format.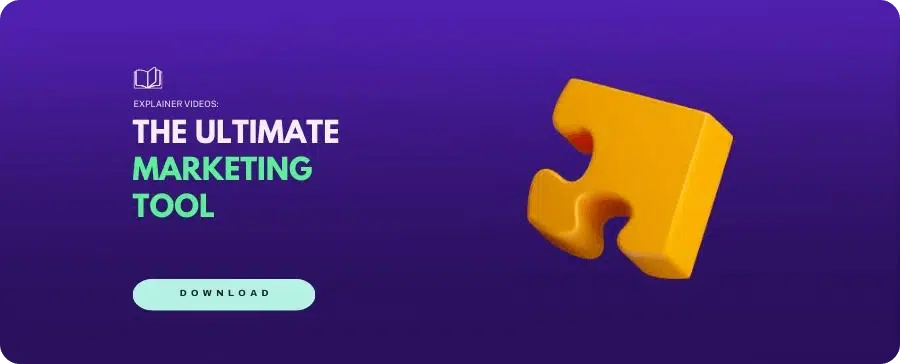 Understanding The Huge Power Of Customization
What does this point have to do with animated infographic videos? EVERYTHING! If you want your video to be highly effective, customize it. There's no other option. Developing a video that is 100% aligned with your target audience's needs and characteristics is vital.
So, by customizing your 2D animation infographic, you can:
At Yum Yum Videos, we pride on being an animated infographic company focused on producing 100% custom videos for each of our clients, no matter the marketing goals they have, the target audience they want to approach, or the product they want to sell. We always go for the best quality and best results: this goes hand in hand with customization, with making a video that the viewers truly enjoy. This is a premise for us in all of our productions. Get to know some more details about how we work by watching this brief video:
And, if you feel like working on a 2D animated infographic, just get in touch with us! We will focus on meeting your specific needs and getting to a great video that makes the difference in your marketing strategy!
5 Best Animated Infographic Companies Out There
When it's all said and done, creating top-tier, professional-level 2D animation infographics on your own might prove to be a herculean task. So, when it's time to get help from the pros, here's a list of some of the best in the business to help jumpstart your search:
Yep, that's us! But wait, we wouldn't put us on a list we didn't feel we'd earn a spot. We've accrued a lot of experience through the years and are capable of delivering awesome animated infographic video content. Here's why:
Which is why we've worked for hundreds of companies from all over the world. Recognized brands that include Wal-Mart, Fox, Red Bull, McKesson, and DocuSign, to name a few.
And in case you are wondering how our clients feel about our work, here's a testimonial you might want to check out!
Epipheo Studios
Epipheo earns a special spot for being one of the first in the business. They have a lot of experience making animated infographic videos and have a meticulous production process and a really talented team!
Sandwich Video
One of the best when it comes to live-action production, Sandwich video always stands out for their scripts – which tend to be funny and entertaining. They handle the overall production process and even take care of the distribution of the piece.
Thinkmojo
Another company with great quality videos, Thinkmojo handles a variety of styles and formats, and have experience working with businesses of all sizes and niches.
Demo Duck
Demo Duck delivers great quality when it comes to video. They usually work in 2D and motion video productions. They put a lot of effort into their scripts and often consult their internal staff to brainstorm new ideas.
In Summary
In today's blog post we covered some frequently asked questions such as: "What is an animated infographic video?" "What are their main characteristics?" "Which benefits do they offer?", and more. Now you have all the information you need to start thinking about your own explainer video, that one that can enhance your marketing efforts. We have shared with you a bunch of valuable tips to make a stunning marketing video! Choosing a high-quality company that provides animated video services is key to producing amazing videos.
Finally, we recommend that you download this free slide on "How to make an animated explainer video step-by-step". Which covers how to make infographic videos and will help you understand the overall production process from the moment you start producing your video.
Stay tuned!