Because of their unique ability to identify attributes, trends, patterns, and specific target audience behavior, the use of analytics has become popular all over the internet. With video analytics data, you can monitor everything about your video, you can get near-real-time, play rates, watch time, and other important details that enable you to better understand your audience and their viewing habits.
Regardless of the video analytics tool you use, be it video hosts like YouTube or Vimeo or better yet, a video blog, video analytics is a great tool for measuring the success of a video.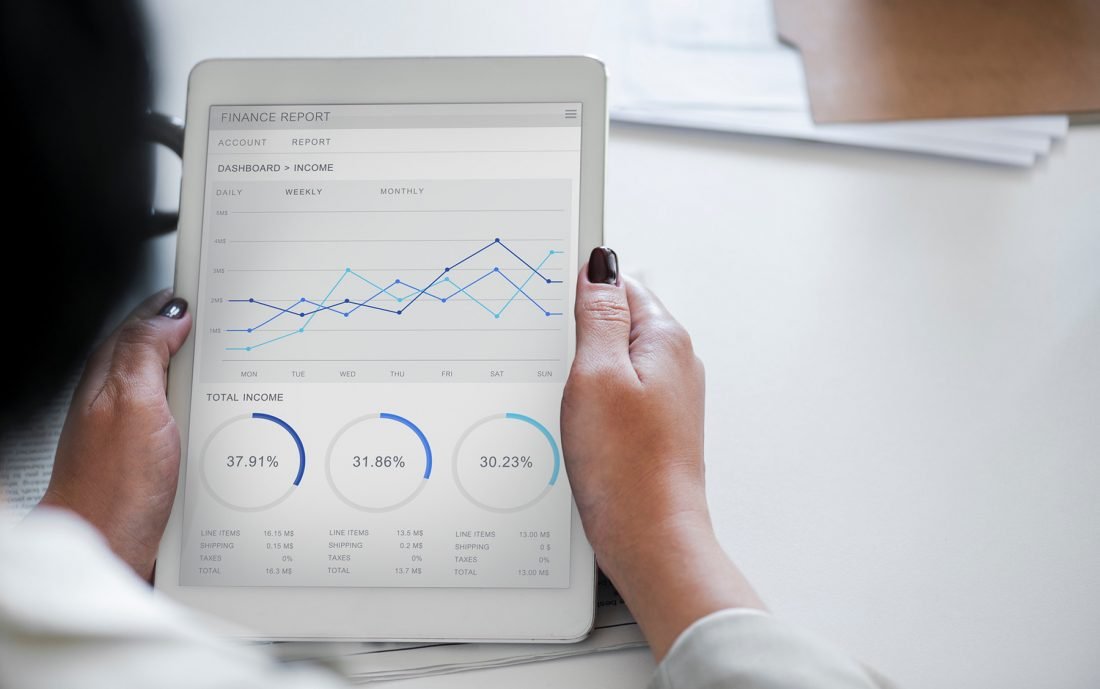 The 7 ways through which video analytics measure success
Number of views

The number of views tells you how many times people have viewed your videos. In other words, it tells you the reach of your video, that is, how many people have watched the contents of your videos. Of course, your view count can be deceptive because someone might only watch a minute of your video and they'd be added to the view count.

The method of recording view count also depends on the video platform you use. For example, on YouTube, when people view less than thirty seconds of your video, they will not appear on your view count. Instagram and Facebook, on the other hand, only include views from 3 seconds and above on your view count.

If your goal is to get as many people to view your video as possible, then the number of views on your video is a good measure of your video success. Of course, since people must improve their skills, logical thinking, and study knowledge, you should also make use of other video analytic metrics.

Watch time

Watch is the amount of time viewers spend watching your video. The goal of spending time producing and editing a video is to make sure your viewers watch the video from start to finish. So, what's the value of view count if your audience didn't even watch up to half of your video before moving away? Video analytics allows you to monitor your video watch time as well as monitor the time code when your viewer dropped off your video.

Play rate

Play rate is a video analytics metric that allows you to measure how many people saw your video and walked away and how many people stopped to watch it. It helps you measure the number of people who actually cared enough to watch your video after they had access to it.

What better way is there to measure your video success than the one which shows the ratio of people who came across your video and were attracted enough by the headline, the thumbnail, etc. to watch it and those who didn't watch it.

Number of social shares

Monitoring your social shares allows you to know how many times people shared your video to social media and the social media platform your video was shared to. The number of social shares your video gets might not seem like a good way to measure your video success but it is. It shows how valuable your audience found the content of your video. It is a great measure of how appealing your video was to your viewer and how appealing your viewers think the contents of your video would be to their own social media followers.

Monitor your click-through rate

Every video has a purpose and most times, people put up videos to spur others to do something. For example, if UK Best Essays has a video on the internet, about their services and how they help people write wonderful essays at the end of the video, there would be a call-to-action. Telling people to hire them to write their essays. On video hosts like YouTube, there would be a link in the description part of the video which the viewer can click to go to the website. The click-through rate measures the number of viewers who saw the call-to-action and decided to click the link.

The success of a video marketing campaign is usually measured with click-through rates because the click-through rate allows you to know how successfully the video encouraged viewers to act. If you have low click-through rates, you can try altering and redesigning your CTA by making it more visually appealing or placing the CTA in another part of the video than you normally do. This will help you get better results.

Conversion rate

Your conversion rate is a video analytics metric that measures the number of customers you managed to gain through your video. Of course, the conversion rate depends on you. For most video marketers, the conversion rate measures the number of people who followed the video's call-to-action and paid for the product being advertised. For example, if UK Best Essays decide to post a video advert on Facebook, the number of people who clicked their link and actually paid for an essay is what the conversion rate measures.

For someone aiming to be an influencer on social media or even a video host like YouTube, the conversion rate would depend on the number of people who followed or who subscribed to the YouTube channel. Regardless, the conversion rate is a good way of measuring your video success, if your goal and video success are determined by the number of customers you got from a video.

Your audience feedback

Another great way to measure your video's success is through the reaction of your audience to your video and its content as shown via comments. Of course, your audience feedback is a complicated video analytics measure, because comments are not quantitative data, rather they are qualitative data. But what people have to say, whether positive or negative, is a great measure of your video success; just like reviews are important for a writing service like Best Dissertation.

And there is also the fact that social media videos provide a quantitative measure of feedback other than comments. On Facebook, you can monitor the number of likes and YouTube also has thumbs up and thumbs down feedback signs that can give you quantitative feedback on what people felt from your video and how successful it was at passing the information you wanted it to pass on.

In conclusion

Although there are universally applicable ideas of video success because different people have different goals for their videos, a successful video can shoot you to video influencer status. Videos can bring in great returns, leads, and customers for businesses and videos can also help to sensitize the target audience to the identity a brand is trying to be recognized for.

Author Bio: Becky Holton is a journalist and a blogger. She is interested in educational technologies and is always ready to support informative speaking at Bestessay.com. Follow her on Twitter.