Being successful on YouTube is not easy; you might upload dozens of videos yet get no views… So, what should you do? Simple: improve your ranking! Well, that's actually not something "simple," but working on your YouTube SEO is not as daunting as it sounds. 
To help you navigate through the uncertainties of optimizing your channel and your videos to get your content in front of your audience, I've compiled a list of 15 of my best YouTube SEO tips. Hopefully, you'll learn some new techniques you can start implementing straight away.
Now, let's get started!
What Is YouTube SEO?
I'm sure you've heard about SEO before, but probably only related to search engines like Google, Bing, Yahoo!, and even Baidu. However, YouTube is a search engine too. So, YouTube SEO is the set of strategies to optimize user experience and rank higher on the video platform's search results.
Since the ultimate goal of optimization is to offer an optimal and valuable search experience to the user, the platform's algorithm considers not only relevance but also channel engagement and optimization criteria to rank the results. In consequence, content with many comments and an optimized title and description will position better than videos that don't meet these criteria.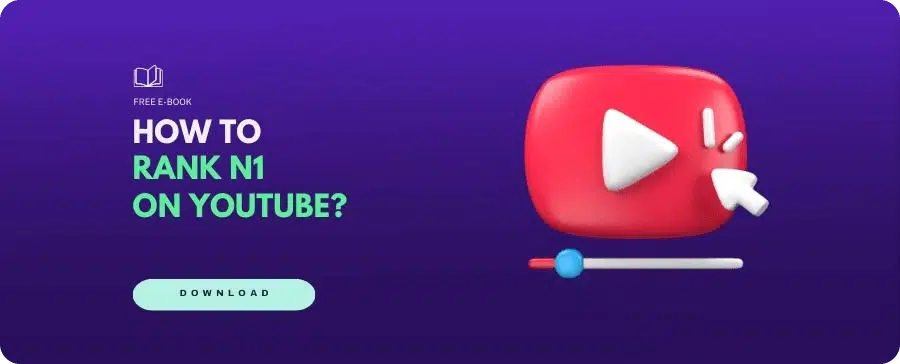 YouTube SEO Tips
Now, how do you rank YouTube videos? There's no easy answer to that, but rather a complex set of practices you should follow to improve your ranking. Here are my best tips to achieve that:
1. Make high-retention videos
As surprising as it might sound, optimization doesn't start on YouTube, but rather in the think-tank. Any professional video production company will be able to tell you, retention rate, or how much of your video your audience watches, is a crucial video ranking factor.
However, attention is fickle, so it's best to focus your efforts on making appealing and engaging videos. 
Some video types that are particularly effective for that purpose are the ones that offer bite-sized content that's easy to digest. For example, you could consider animated explainers, how-to videos or tutorials, product reviews, and behind-the-scenes videos.
.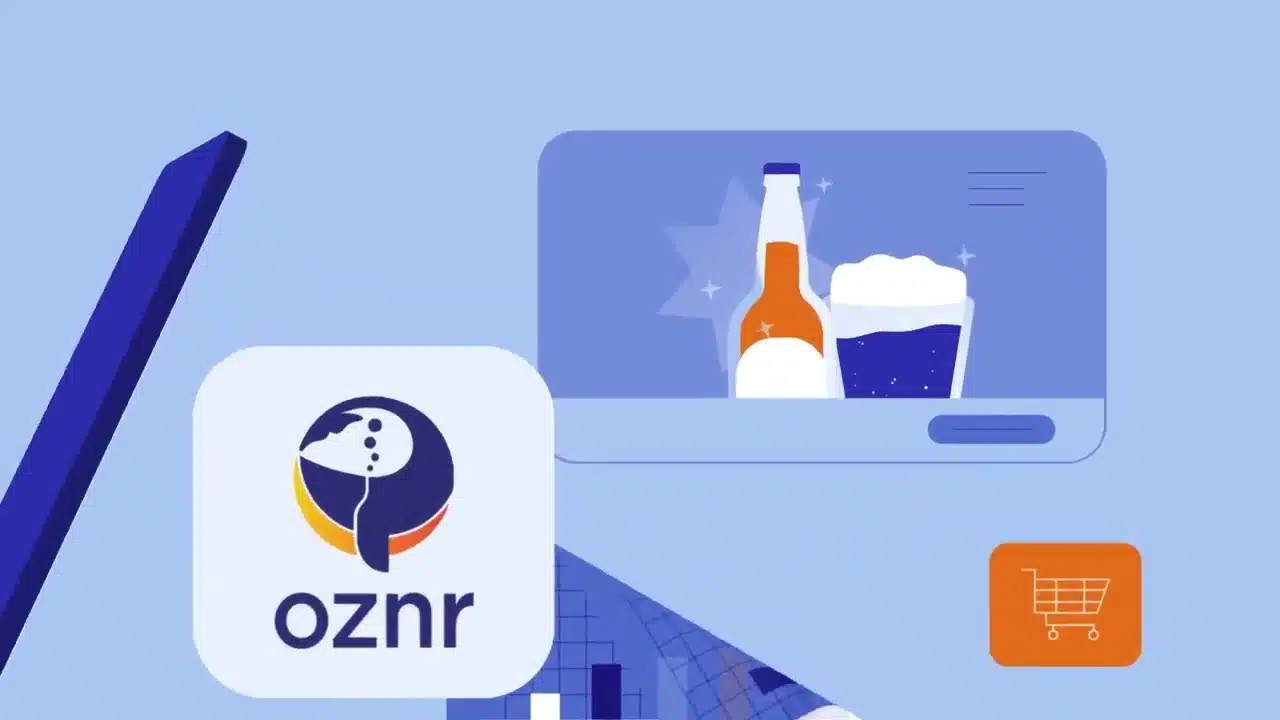 (By Yum Yum Videos)
2. Write an engaging script
Even if you want your video to come across as natural and spontaneous, taking the time to write a clear, compelling, and highly persuasive script is an important step in improving video ranking.
Not only will it help ensure you don't get sidetracked and end up losing viewers, but it will also pave the way for getting straight to the point concisely and quickly. Remember that you have less than 5 seconds to catch your viewers' attention, so make sure your script has a snappy intro that lets your audience know what they'll gain from watching. 
3. Have a focus keyword
Keywords are the foundation of any SEO efforts. Whenever a user enters a word or phrase into the search bar, a keyword is created. Then, the YouTube algorithm takes that keyword as a guide to find the most relevant and highest-quality content for the search. 
It's crucial to do thorough research and pick the right keywords you're going to use during and after the video production process. You can start by considering the focus of your video — what's the main topic? Once that's clear, you can use a keyword research tool to find the best search terms for your pieces.
4. Optimize the video file name
I've met so many people who completely disregard the file name when optimizing their video…That's why I felt it was necessary to include this among my best YouTube SEO tips, even if it sounds obvious to some of you.
When you create a video, you end up with a name full of numbers that looks something like this: "VID_27122023.mp4". YouTube's algorithm won't be able to interpret this name, so opt for a descriptive one that helps it identify what the video is about. A good rule of thumb is to simply use your keyword, so your file name looks more like this: "video-ranking-youtube.mp4".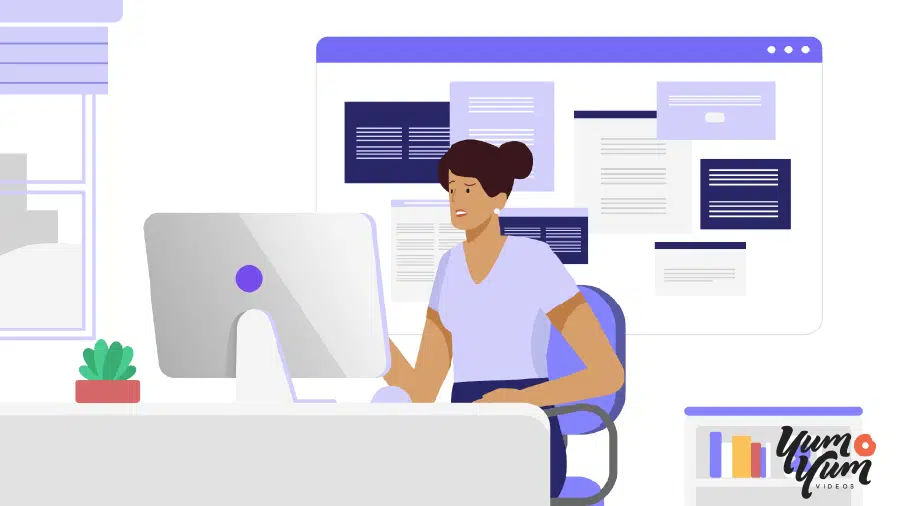 5. Insert your keyword in the video title
You've probably heard it a thousand times that your title should include your main keyword. Don't worry; I'm going to take it a step further and give you better YouTube SEO tips for your title.
For starters, your keyword should appear at the very beginning of your title. Then, for the latter part of the title, you can use brackets or parentheses to provide more information about your piece. For example, you could make a video titled "How to Rank YouTube Videos Fast [YouTube SEO Tips]."  You can even use this space to insert secondary keywords or the ones that are harder to include organically. 
6. Write a smart video description
Your description is just as important as your title when you're trying to rank YouTube videos, so it also should have your primary keyword at the start. Other than that, you should try to keep it between 200 and 350 words long.
Include any information that will help your viewers and the algorithm understand what your video is about, but bear in mind that the video platform only displays the first 125 characters of your description. So, put any crucial information before the "see more" button breaks up your description.

7. Find the right tags
It's unclear whether tags are a video ranking factor YouTube takes into account, but since it's not really that hard to do, why not give it a try? 
The first thing you have to do is to place your primary keyword in the "tags" section. Then, you can add your secondary keywords and even variations of them and other similar search terms you come up with. The best part is that you don't even need to be too specific because your viewers won't see these items. So, for example, a video about YouTube SEO tips can have the following tags:
You can even use tags to target keywords that are often misspelled! Pretty clever, huh?
8. Start making longer videos
Short videos might be all the rage on social platforms such as TikTok or Instagram, but that's now always the case when it comes to YouTube. In fact, it's widely believed that video length could be a ranking factor because it keeps users engaged on the platform for longer periods.
However, this doesn't mean you should make videos going on and on about some topic without providing any real value to your audience. Instead, opt for comprehensive and compelling content your viewers won't be able to get enough of.
9. Use good CTAs for YouTube SEO
A CTA, or Call-To-Action, is a phrase or an image that encourages visitors to take any action you want them to. You've seen this a thousand times on YouTube in the form of a button that says, "Click and subscribe for more content" or "Don't forget to like this video."
This will not only help grow your audience, but it will also send a crucial SEO signal. Every channel subscription, like, and comment is taken by the algorithm as a vote of confidence in your content and makes it understand that it's good.
10. Include timestamps
Another great YouTube SEO tip is to add timestamps to longer content and how-to videos or tutorials to direct the viewer to specific or prominent parts of the video. They can do wonders for viewing experience while providing Google with direct links to your piece's important moments.
But why is this important? Well, the search engine has a feature called "Google Key Moments" that shows relevant fragments of a video that match a particular query. Timestamps will make it easier for Google to understand the different moments or steps your video is divided into, which in turn increases your chances of being featured.
11. Create an eye-catching thumbnail
Along with the title, the thumbnail is one of the very first things users see when coming across a video and one of the main elements that makes them decide whether they click on it. So, you'll definitely want to make a good first impression.
By default, YouTube assigns a random shot from the video as the thumbnail, but you'll need a unique and catchy image if you want to stand out and draw viewers in. The most effective thumbnails often include text on-screen to reinforce what the video is going to be about and use contrasting colors to stand out and give a professional feel to the piece.
12. Group related videos into playlists
Have I mentioned already just how important watch time is for SEO? I have? Well, it's true! The video giant wants users to stay on the platform for as long as possible, so here's another tip to achieve that.
Playlists are an excellent tool to boost your channel's overall watch time because they play your videos automatically. So, you want to create key-word optimized playlists and group relevant videos in them. This sends another signal to YouTube on what your pieces are about while keeping viewers engaged with your content.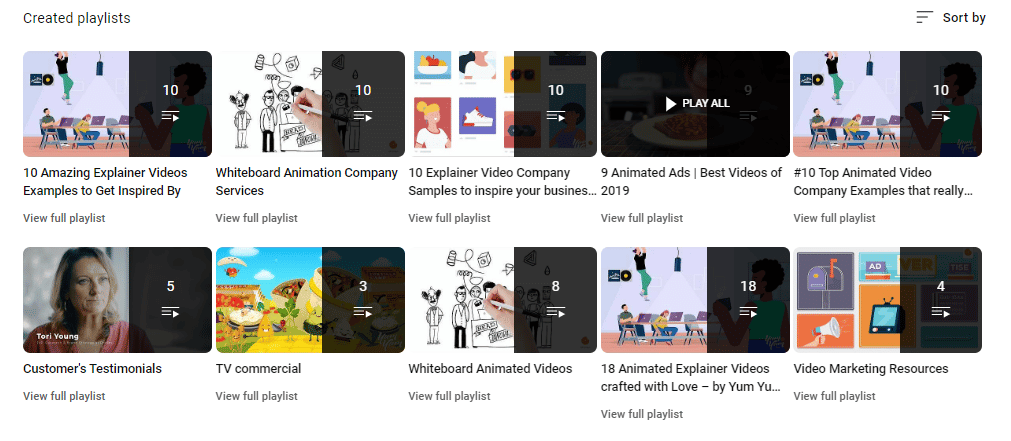 13. Add subtitles and closed captions
Crawlers are not really good at understanding audiovisual content, but they're excellent when it comes to text. So, when working on your  SEO, you'll definitely want to add closed captions to your videos.
While YouTube can automatically generate these captions, they're usually full of typos and mistakes. In short, they're inaccurate. For that reason, you might want to dedicate some time to editing them or even to making and uploading your own.
14. Promote your YouTube channel and videos
All your YouTube SEO efforts are more or less in vain if you can't bring your audience to your channel in the first place. Yes, optimizing your video's elements will significantly increase your visibility on YouTube, but you probably have accounts on other platforms that can be used to promote your videos and boost your views, right?
For example, you can embed relevant videos in any blog posts that deal with related topics or upload product videos to your website's product pages. You can even share them on social media or via email as part of an ongoing marketing campaign! The possibilities are seemingly endless, and while this might not be strictly a YouTube SEO strategy, it's definitely worth implementing.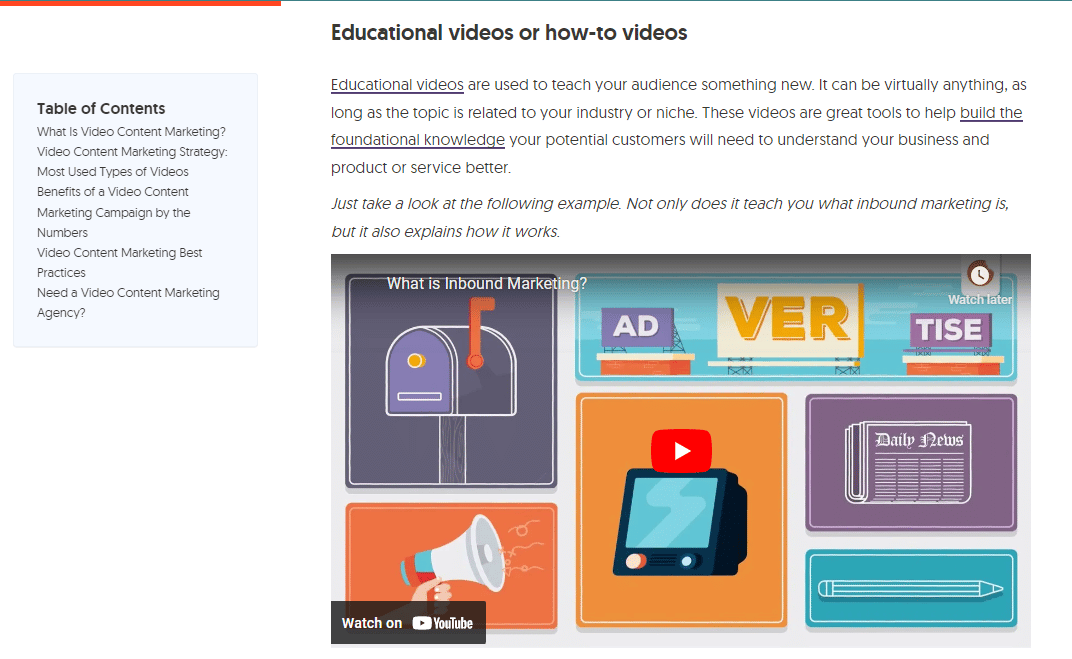 15. Track YouTube SEO analytics
Finally, if you want to discover whether your tactics are actually working, you need to keep a close eye on your analytics. Monitoring them periodically will help you figure out what's working and pinpoint areas that could be improved upon.
Luckily, YouTube comes fully equipped with an in-depth analytics function. If you've never used it before, it might require a learning curve for you to fully understand what they mean. But once you do, your YouTube SEO game will be unstoppable!
How to Rank YouTube Videos Fast 
Unfortunately, there's no easy way to rank YouTube videos fast. Optimization is a long-term strategy that requires patience and hard work, and on top of that, it might be a while before crawlers start indexing your video.
So, don't get discouraged if you're not seeing any results yet. If you're consistent with your YouTube SEO efforts, you'll eventually start ranking higher!
Wrapping Up
We've made it to the end! That was a long read, huh? I'm sure it was worth it, though, because I've included all kinds of YouTube SEO tips you can use to make your content rank higher. 
There are some easy ones, such as optimizing your titles and descriptions, and others, such as making a good thumbnail and creating captions, that are a bit more complex. However, as a whole, they make up a comprehensive strategy that should help you see the results you're looking for.
All that's left to do is to get down to business and work on that optimization!