The digital universe evolves so quickly that it's hard to keep track of all the changes, but a business has to stay up to date and embrace the most important trends. YouTube Live content represents one of those game-changing trends because:
Users watch over 1 billion hours of YouTube videos a day, more than Netflix and Facebook video combined.
Over 80% of people would rather watch live video from a brand than read a blog or a social media post.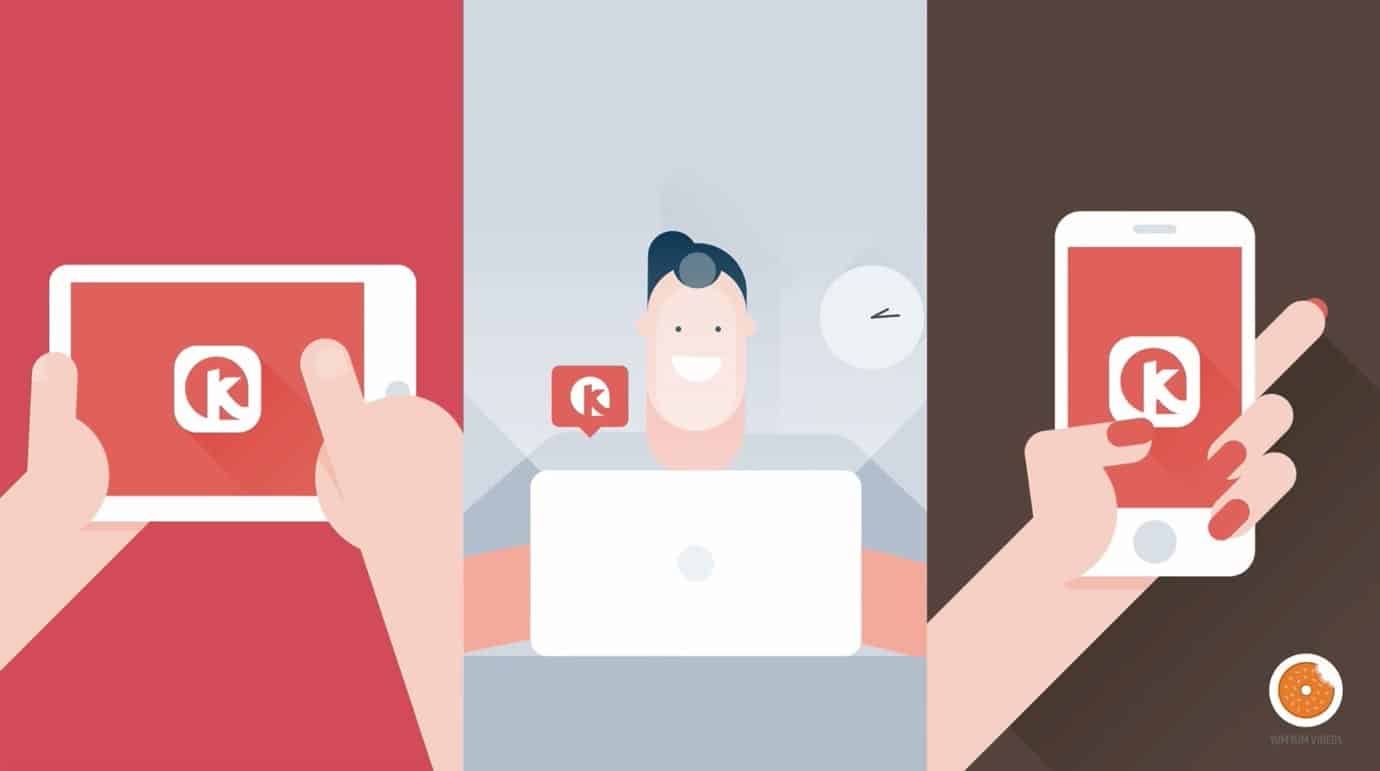 These figures prove the gigantic impact YouTube Live has on contemporary businesses and marketing, so you definitely need to think about creating your own strategy in this field. Our post will show you how to launch YouTube Live campaigns and explain different types of videos you can publish on this platform.
How to Get Started with YouTube Live
The first thing you need to figure out is how to get started with YouTube Live video streaming. It's a step-by-step process that requires precision and accuracy, but you can complete it relatively quickly. The procedure includes multiple phases:
In case you are using YouTube streaming for the first time, you need to verify your account before the platform allows you to publish content. The setup is easy: they ask for your phone number and then send you a message or call you to give you an access code. The process should be completed within 24 hours.
The next step is to download and set up the YouTube encoding software. It's a tool that enables you to publish live videos, but you need to choose one that suits your requirements the best. Some of the frequently used solutions include Gameshow, OBS, Wirecast Play, and Sling Studio, but the number of options is almost unlimited.

Now it's time to actually go live. Before you do that, you need to explain what your video is about by completing the basic info section. It consists of a title, a description, a category, and privacy options. Optimizing titles and descriptions is critical because it's the only way to maximize the visibility of your content.
This means you need to use the keywords and write a good description that gives a sneak peek but doesn't reveal the entire script. Besides that, you must select the appropriate category based on the nature of your business, while the privacy section always goes to the public mode.

Stream options control technical parameters, which makes them very important in terms of content performance. Firstly, you should enable DVR because it gives users the opportunity to seek back up to four hours while you are streaming.
Secondly, you need to choose the latency, ranging from normal, low, and ultra-low. Our recommendation is to select low latency because it allows minimal playback buffering and uninterrupted chat interaction with your followers.
Best Types of YouTube Live Videos to Grow Your Business
There are dozens of ways to utilize YouTube Live for business promotion, but some formats quickly became a standard in this field. The best types of YouTube Live videos to grow your organization are these:
Product demonstrations
If you are running a product-focused company, you absolutely have to use YouTube Live to demonstrate how your products work. This is particularly important at the time of product launches because it helps you to evoke curiosity and shows what makes your brand better than the competitors. At the same time, explainer videos allow businesses to discuss complex processes such as how to use new software or how to operate drones.
Promote events
Another way to use video streaming is to go live and promote your events. According to the study, almost 70% of audiences who watched a live stream purchased a ticket to a similar event the next time it occurred. It's both the best and the easiest solution to encourage target consumers to attend your seminars, workshops, or conferences. To make event-related live videos more powerful, don't forget to combine them with social media announcements and follow-up content.
Testimonials
Social proof is an outstanding marketing mechanism that looks even more credible in live video format. All it takes is to ask a real client to talk about your products or services. This shouldn't be a problem because testimonials are a win-win opportunity for both parties: while you get a public appraisal, your client can also seize the opportunity to promote his organization.
Host interviews
This idea is very interesting because it gives you a number of benefits. First of all, you can host key opinion leaders from your niche and thus establish yourself as an industry thought leader. Secondly, your guests probably have their own follower bases, so you can gain additional exposure and reach out to the brand new audience group. The same goes for your guests as they probably won't mind gaining access to your fan base, too.
Publish exclusive content
Live streaming is a great format to publish exclusive content. Namely, a lot of subscribers would love to see "behind the scenes" content, watch how your factory works, or any other type of exclusive footage. Reports prove this fact since almost 90% of spectators want behind-the-scenes access and prefer to watch online live stream videos when it offers more exclusive content than traditional television.
Q/A videos
Live streaming is often considered the king of engagement. How come? Well, it encourages users to post questions and wait for you to answer. This also improves watch times because people are willing to wait until the end of your content to get the answers to their inquiries. In such circumstances, Q/A sessions on YouTube Live give you an incredible potential to boost fan engagement and interact with your followers.
After everything you've seen so far, the only thing left to mention is to add a clear call to action to every live stream video. This is crucial if you want to maximize the performance of your content and drive fresh leads and conversions.
Conclusion
YouTube Live is one of the most popular marketing trends of our era because it looks natural and exciting. Users prefer watching live videos over reading articles or social media announcements, so you should definitely ride the wave of live streaming popularity.
In this article, we explained to you how to use YouTube Live to develop your business. Did you ever use live streaming services before? Do you have other interesting suggestions to share with our readers? Let us know in comments and we'll be glad to discuss this inspiring topic with you!
Silvia Woolard is a professional writer at EssayOnTime UK. She mostly writes and works in a field op popular psychology and marketing. In her free time, she loves to travel around the globe. You can follow Silvia on Twitter!