"That was a thrilling PowerPoint presentation," said no one ever.
As people's attention spans continue to get shorter, giving your audience informative content is not enough to get through to them. You also need to engage and entertain, to (hopefully) convert them!  Things that most slideshows, images, and texts, will fail to accomplish. 
Motion graphics videos, on the other hand, tick all those boxes with ease.
.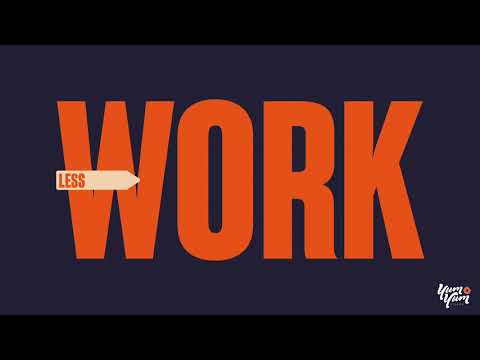 This type of animation is like an evolved version of the principles of graphic design ―it's graphic design in motion! Which might sound like a small variation, but it makes all the difference.
The movement and sound that comes with the audiovisual format can make any complex, boring topic sound dynamic and simple. Making motion graphics videos an excellent resource for getting your message across.
So, if you want your customers to really listen, stay tuned! Today we'll explain a thing or two about this fabulous animation style, and we'll reveal our favorite motion graphics companies and examples. Let's get started!
What Is Motion Graphics? – Motion Graphics Definition
Motion Graphics is essentially graphic design made video. This style combines sound, text, charts, symbols, and animation, to convey hard data and written information in a compelling and clear way.
That said, there are many other features that make motion graphics animation a force to be reckoned with. Let's take a look:
It's less time-consuming

. A 90-second motion graphics video can convey as much or more information as a long boring text.

It makes the complex simple.

This animation style can break down any concept, however abstract or technical, into an explanation that everyone could understand.

It's entertaining.

A well-crafted motion design video is a fun piece that your audience is likely to

watch entirely.
It's memorable

. Since people learn far more when they are enjoying the lesson. They are also more likely to digest and remember your video's message.
So, what is motion graphics? In short, it's an informative, engaging, and impactful animation style. But that's just the start!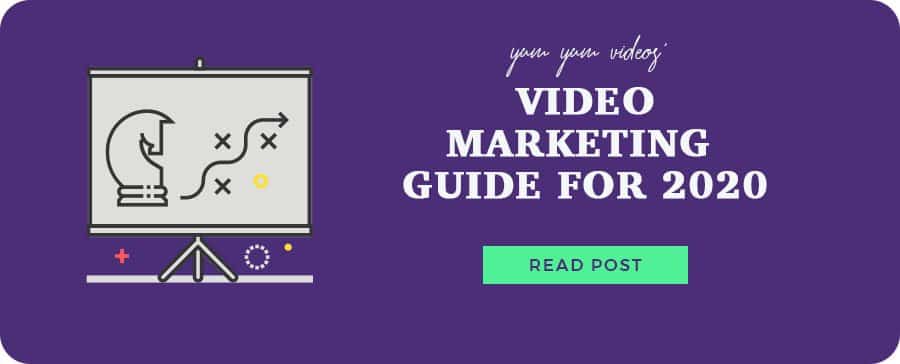 Top 10 Motion Graphics Examples of 2023

Now that you understand how to combine motion design with other styles, it's time you see it in action. We've picked some motion graphics examples that showcase everything you've learned so far about this animation technique. Check them out to get some inspiration before you create your own motion graphics video!
Thermo Fisher – Yum Yum Videos
.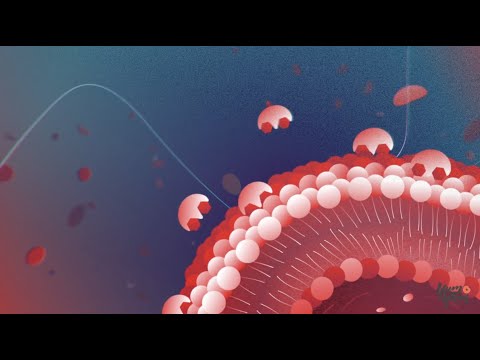 This motion graphics example from our portfolio serves as a perfect illustration of how this animation style can help simplify any topic. It covers concepts as complex as the blockchain while remaining dynamic, understandable, and interesting.
It's also worth noting the animation's quality, which makes the piece more enjoyable and appealing to viewers regardless of their previous familiarity with the subject. Every last detail has been considered and taken care of to make the video approachable and effective ―after all, that's the way we like to do things here at Yum Yum Videos 😉
September Event '19 – Apple
A beautiful and clever example of building a piece out of the process of abstracting objects into their simpler components, which results in a dynamic and compelling video that breathes branding with its minimalistic illustrations and graphics!
Pay particular attention to how each element animates, breaks down, and flows almost seamlessly into the next. Each iconic to an Apple device or app, and overall working together to keep you immerse into a charming journey steeped in the brand's culture and products.
How Does Artificial Intelligence Learn? – Ted-Ed
.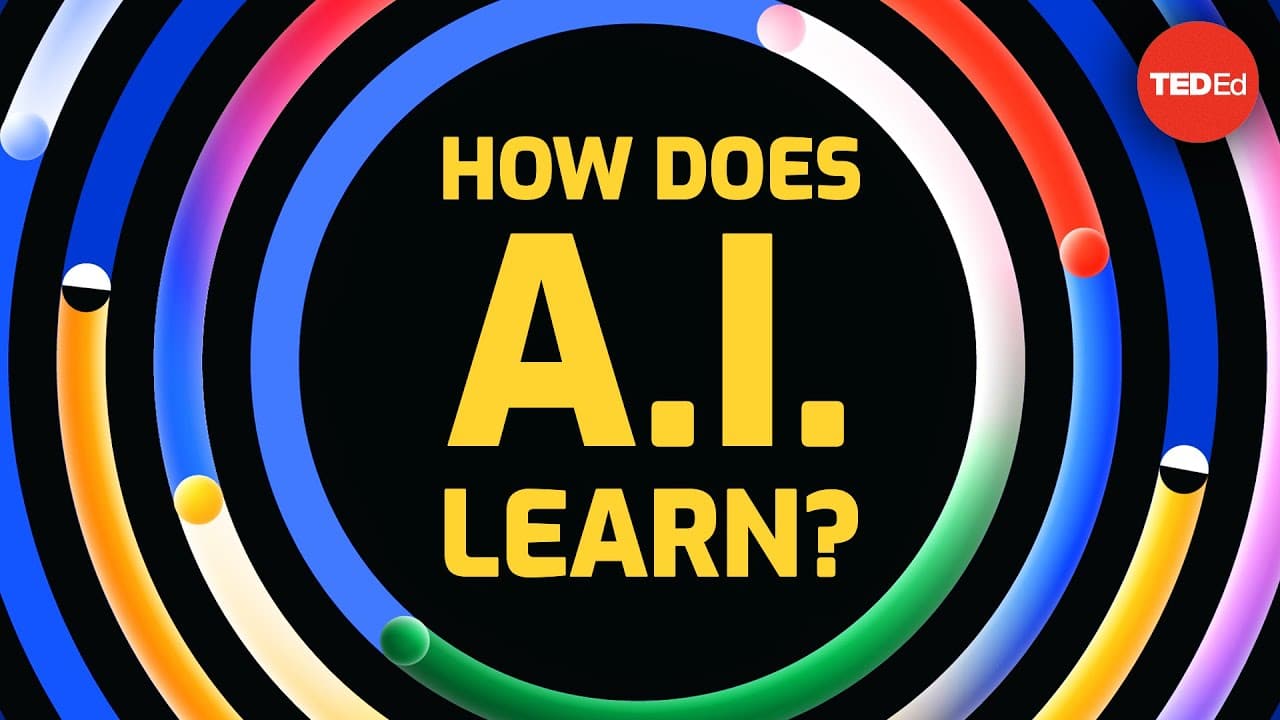 And since we are on the topic of leveraging abstraction, how about this incredible motion graphics example brought to us by the media organization TED.
Even though no individual graphic has a defined, recognizable shape or meaning, the video uses these complex compositions as visual representations of the narrative and topics the voice-over explains. All the relevant information comes almost exclusively from the audio, but it is the animated elements that keep the viewer engaged all the way through
Ad Studio Music Production – Spotify
.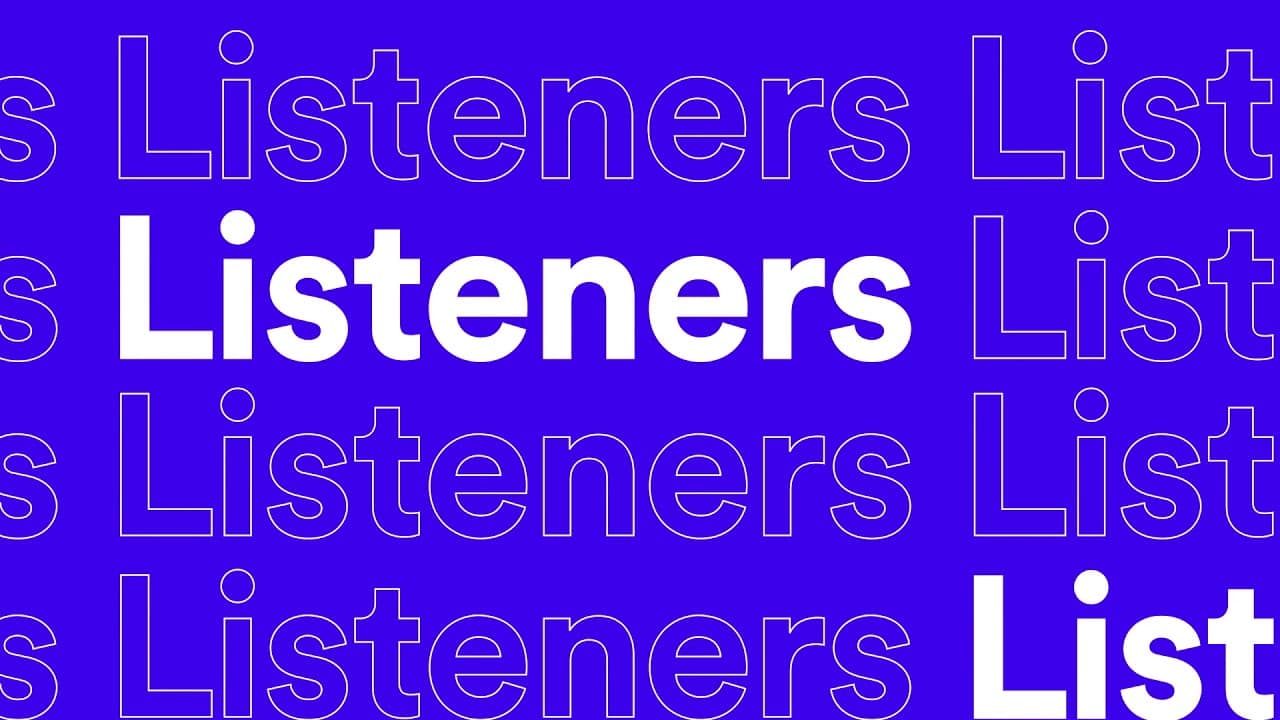 Spotify showcases in this piece another well-crafted implementation of motion graphics in terms of marketing and educational content.
While the video's subject matter couldn't be more straightforward – a brief introduction to the platform's ad and user metrics systems – the company uses color and simple shapes to draw the viewer's attention and keep their explanation from coming across as too dull or complex.
The result is a video that not only gets its message across but does so in style.
"Catch Me If You Can" (Opening Credits)
.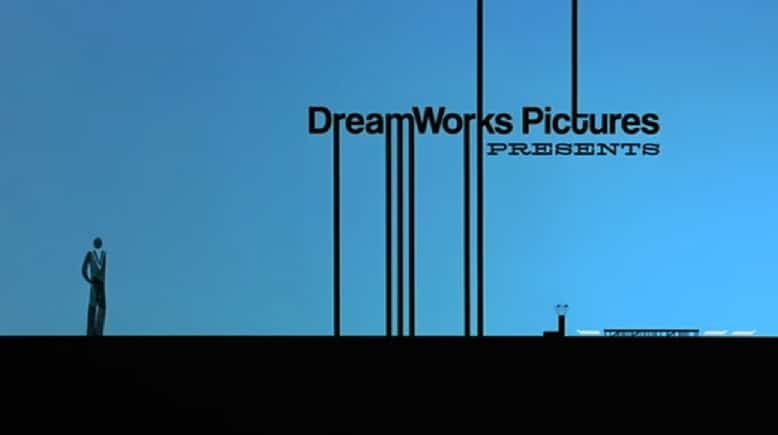 We couldn't talk about motion graphics examples without mentioning this gem!
This iconic title sequence has taken a life of its own to the point that it was even featured in The Simpsons. But it was actually born as a tribute to the father of motion design opening credits, Saul Bass.
What we like most about this motion graphics example is how the text is integrated into the visuals.  But we must also point out something that anyone who has watched Spielberg's film already knows: this short sequence boils down the entire movie plot. That's the synthesizing power of motion graphics videos!
Tentacle.co – Yum Yum Videos
.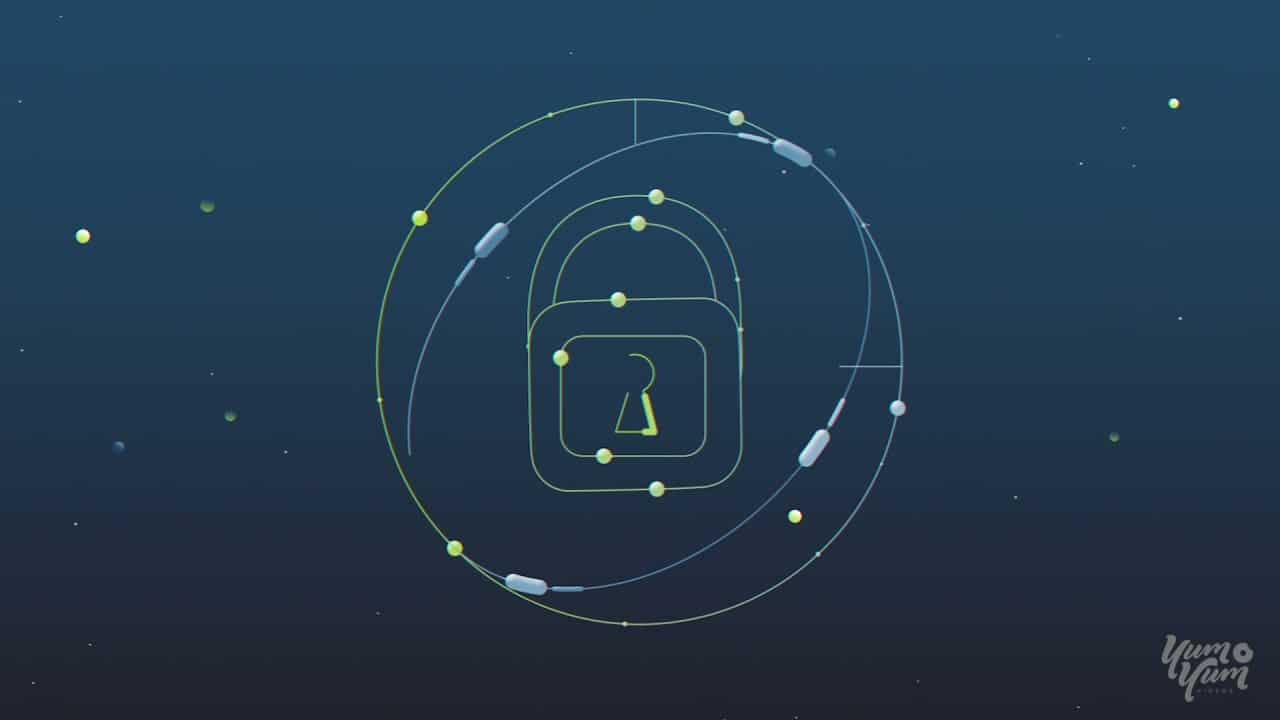 Keeping in tune with the company's overall aesthetic, we built this motion graphics corporate video for our friends at Tentacle around the "line" as a graphic and narrative resource.
The piece flows in a harmonious and "paced down" progression, taking its time with each concept and corresponding composition, which results in a video that is as pleasing as it is effective in conveying the company's message.
A Little Design Love – Google
.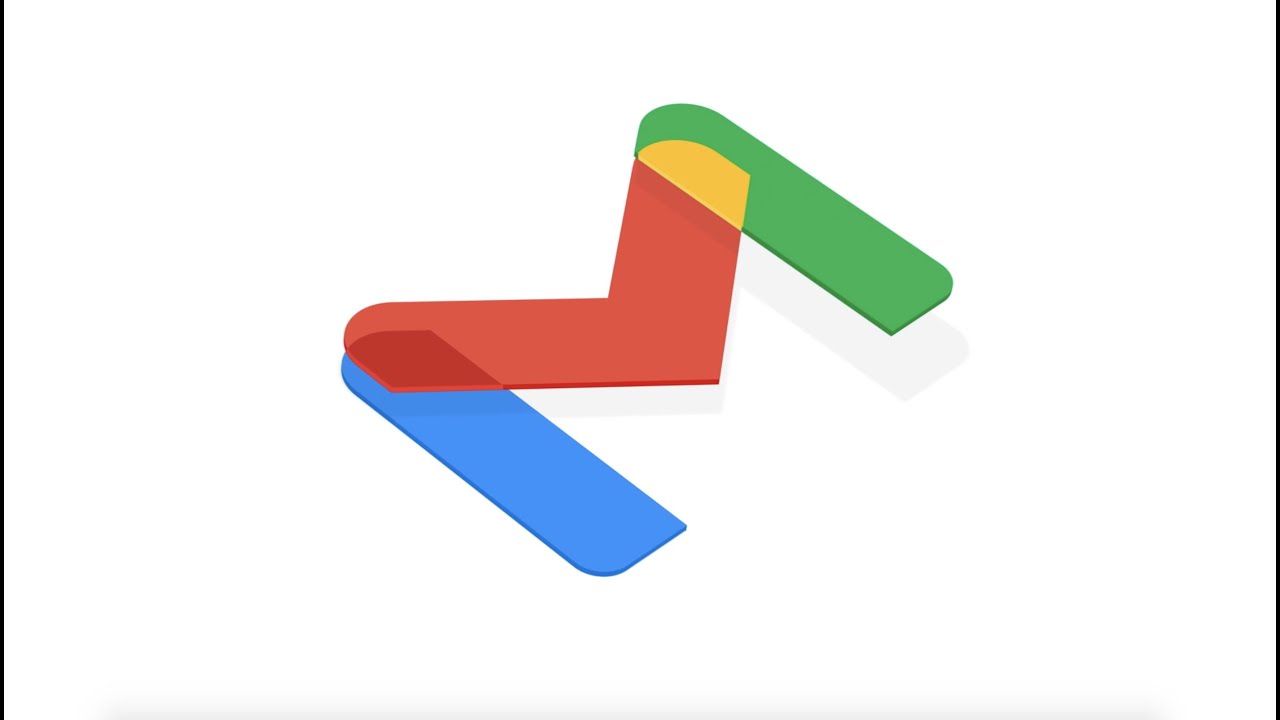 One of the things we like the most about motion graphic corporate videos, is how they allow you to create clean and efficient pieces without sacrificing charm and appeal. And what better piece to showcase that than this video from Google, a company with minimalism built into most things they design.
In this short but illustrative video, they get to show off – in a very accurate and fluid way – the main elements and functions related to some of their most popular apps, celebrating their recent aesthetic and functional changes.
Beginning Graphic Design: Color – GCFGlobal
.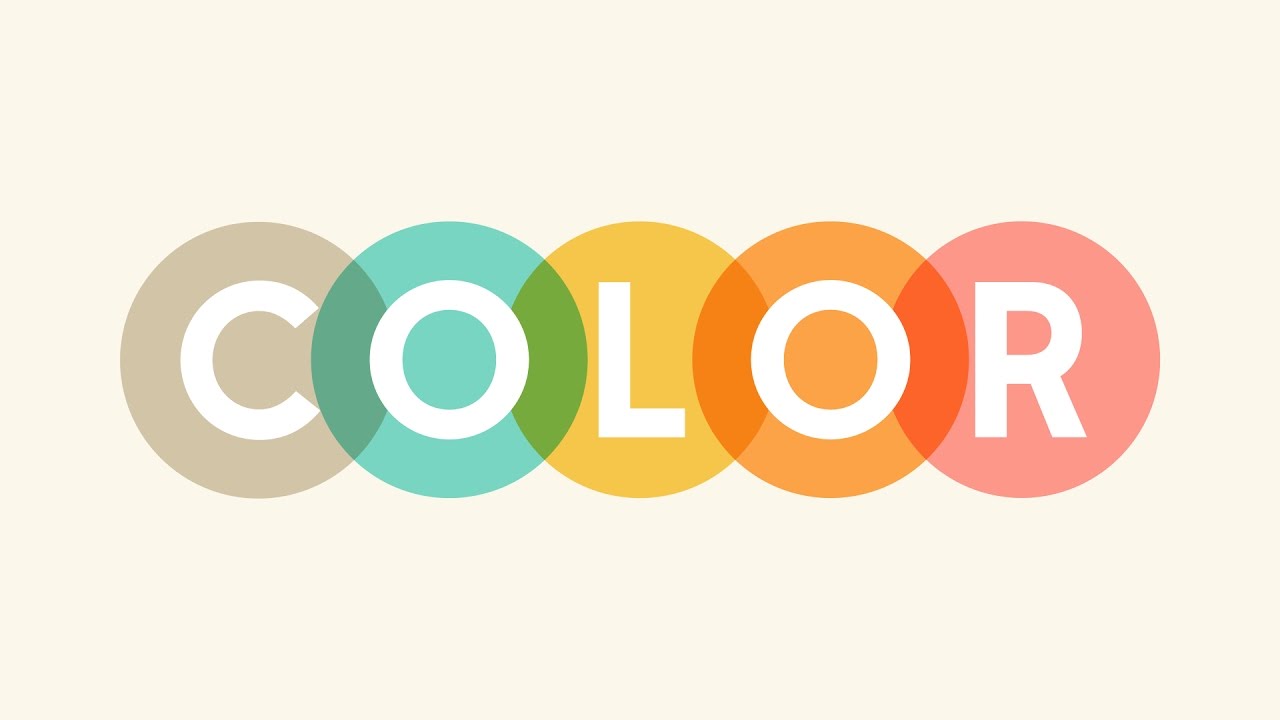 As you may have realized, motion graphics videos' ability to simplify information makes them an excellent option for educational purposes.
In this case, the education platform GCFLearnFree.org went with motion graphics animation to explain the color theory. And what a great choice!
It's a topic that requires visual references, so using just text wasn't an option. A combination of images and writing would have done the trick, but it definitely would have been more time-consuming for the viewer. As one YouTube comment puts it, "I took a color theory course in college, and this video is almost equal to one semester-long worth of lessons." Once again, the magic of motion design.
Shape of You – Ed Sheeran (Lyric Video)
.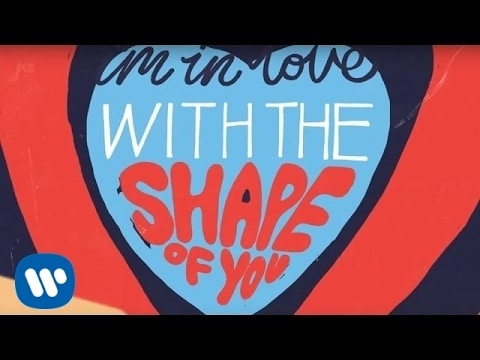 It's not every day that you see a lyric video with nearly a billion views. And although it's fair to say that this song was a hot ticket when it came out, motion graphics animation highly contributed to this video's success.
A more static or monotonous style wouldn't have matched the upbeat rhythm of the song. But motion design manages to display the lyrics in a spirited way, mixing typefaces, symbols, and camera moves.
A Storytelling Platform for Creators – Vocal
.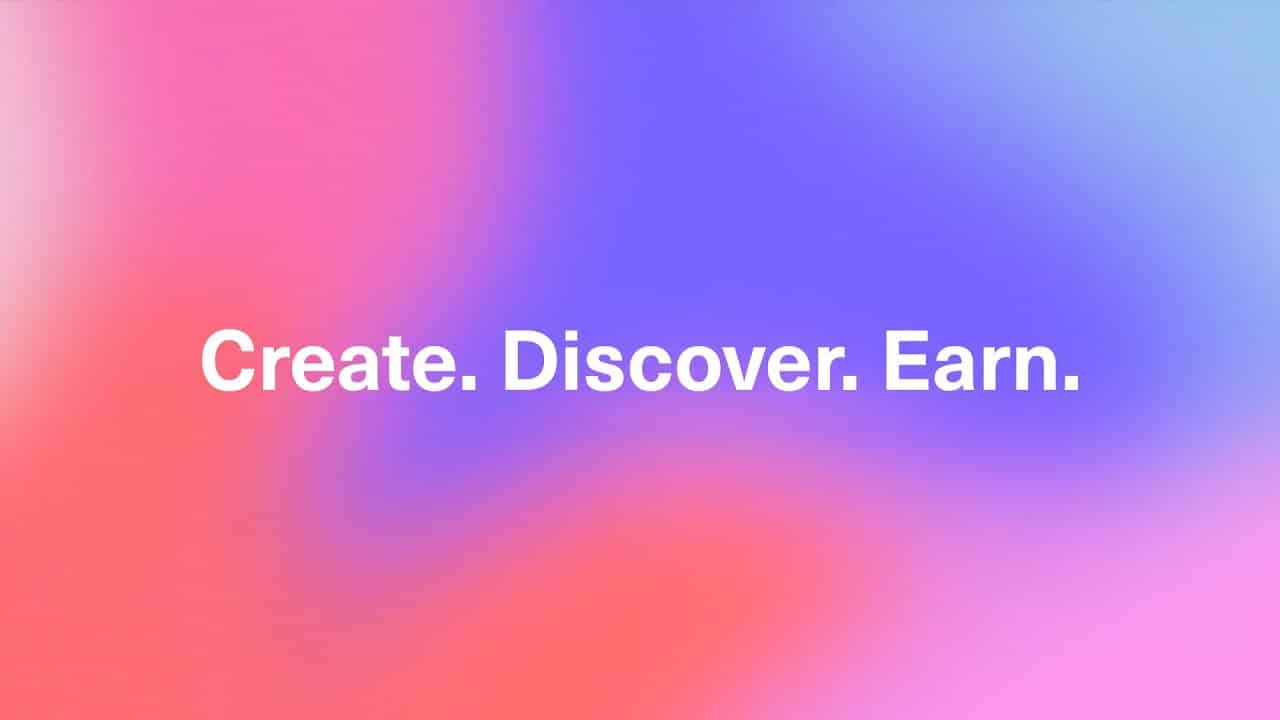 And to cap today's list, let's take a look at this excellent video from Vocal, an innovative platform for creators.
The thing that caught our attention the most out of this piece, even though there are plenty of others, is the interesting way they mix other media and resources with motion graphics. The result is a cocktail of photography, iconography, and abstract illustrations that help the piece come alive.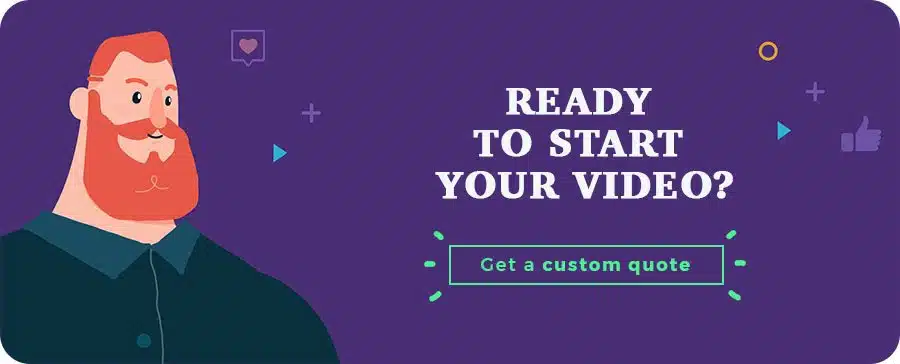 The 10 Best Motion Graphics Companies of 2023

After reading so many great things about motion graphics videos, we don't blame you if you are thinking about making one for yourself. If that's the case, keep in mind that the animation company you choose will be a determining factor in your video's quality and, therefore, its performance.
To make matters easier for you, we've put together a list of the best motion graphics companies around five key aspects:
Quality.

Never pick a motion graphics company without checking their portfolio first. Otherwise, don't be surprised if your video's quality doesn't end up being what you expected!

Customization.

There are way too many videos out there, so yours must feel unique! Go for a company that makes fully customized pieces and stay away from pre-made templates.

Feedback.

We know everyone has a different opinion, but going through previous clients' reviews can help you inform your decision.

Communication.

For your own peace of mind, we recommend choosing a motion graphics company that's quick to pick up your calls and keeps you up-to-date about the production process.

Price. You don't want to spend too much money on your motion graphics video, but you don't want a cheap-looking and generic piece either. Go for a company whose prices match its videos' quality. Read our article about explainer video costs to get a better idea of pricing. 
So, with the basics of choosing a motion graphics company in mind, let's go over the list:
1.     Yum Yum Videos
Sounds familiar? Yeap, it's us.
But wait! Before you think that we are just bragging, let us tell you why we earn our spot on this list:
Our videos are

100% customized

, being entirely tailored to our clients' needs.

We offer one of the

best qualities in the market.

Our

production process is outstanding

yet simple for our customers to follow.

We ensure a

smooth communication flow throughout the whole production cycle.

We guarantee the

best price-quality ratio

.
It's no mere coincidence that we have worked with Fortune 500 companies such as Fox, Wal-Mart, Red Bull, McKesson, and DocuSign. It's due to our work's quality, our attention to detail, and our client-oriented mindset!
You don't believe us? Just take a look at our latest reel!
.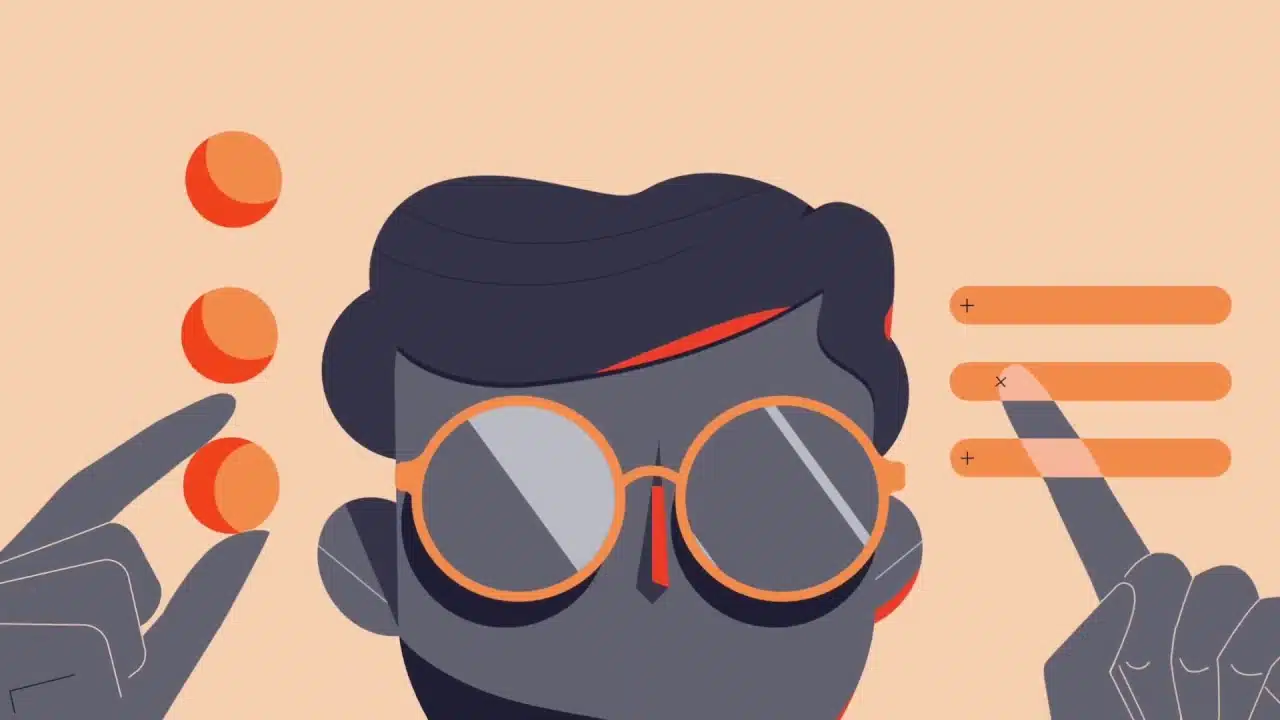 But this piece is about motion graphics corporate videos and motion graphics companies, so allow us to give you yet another taste of what we can do with this style!
.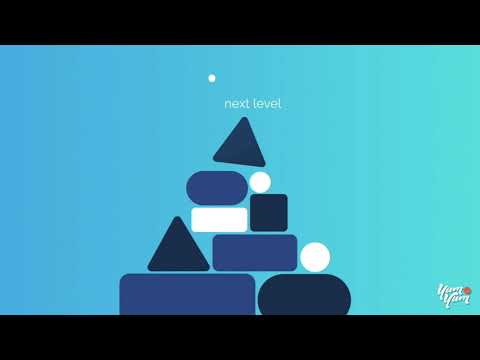 So, if you are looking for a motion graphics company that puts your needs first, feel free to drop us a line! We can assure you that you won't regret it 😊
2.     Illo
An Italia-based design studio with a focus on motion design, illustration, and set design. They favor colorful aesthetics to reinforce clear storytelling, and the diversity of their team comes through in their products, which feel uniquely distinctive, compelling, and very creative!
.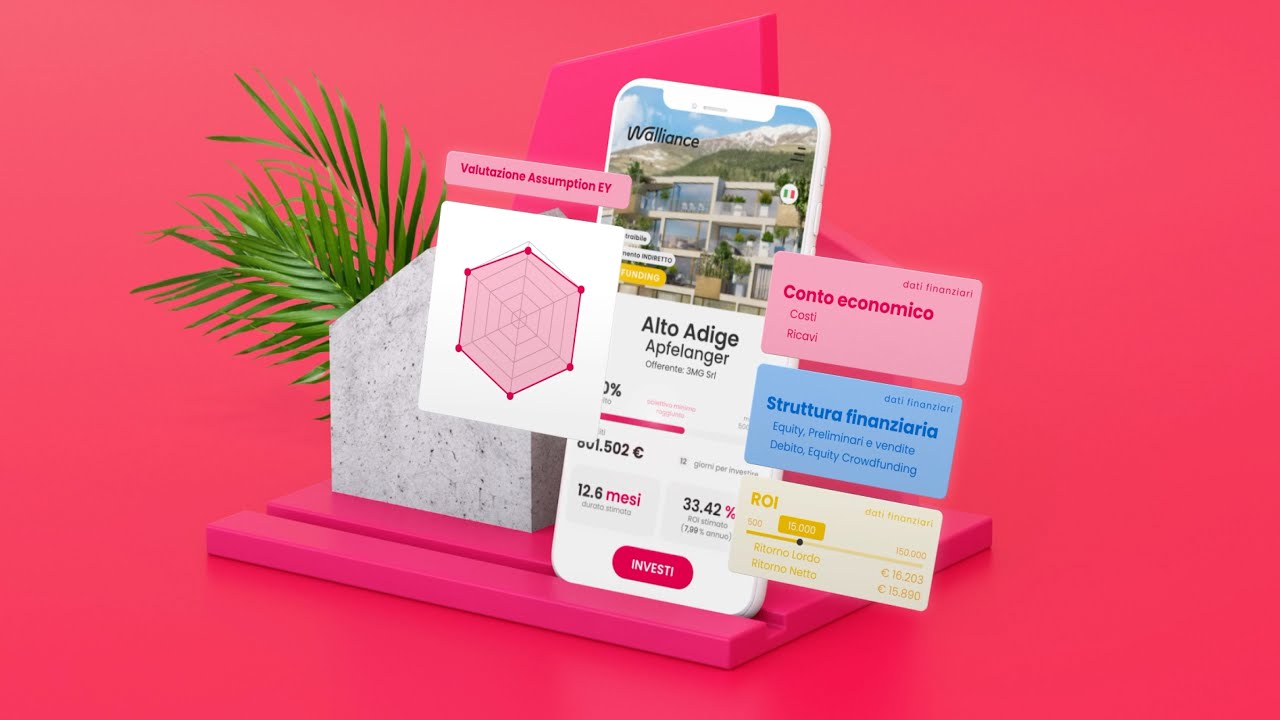 3.     Le-Cube
This video production house is dedicated to the constant pursuit of excellence. It's not just a motion graphics company, as it also creates 2D and 3D animated, stop-motion, and live-action videos. The folks at Le-Cube can make pieces meant for TV and the Internet, but they particularly enjoy working with VR, 360° videos, interactive installations, and AR.
.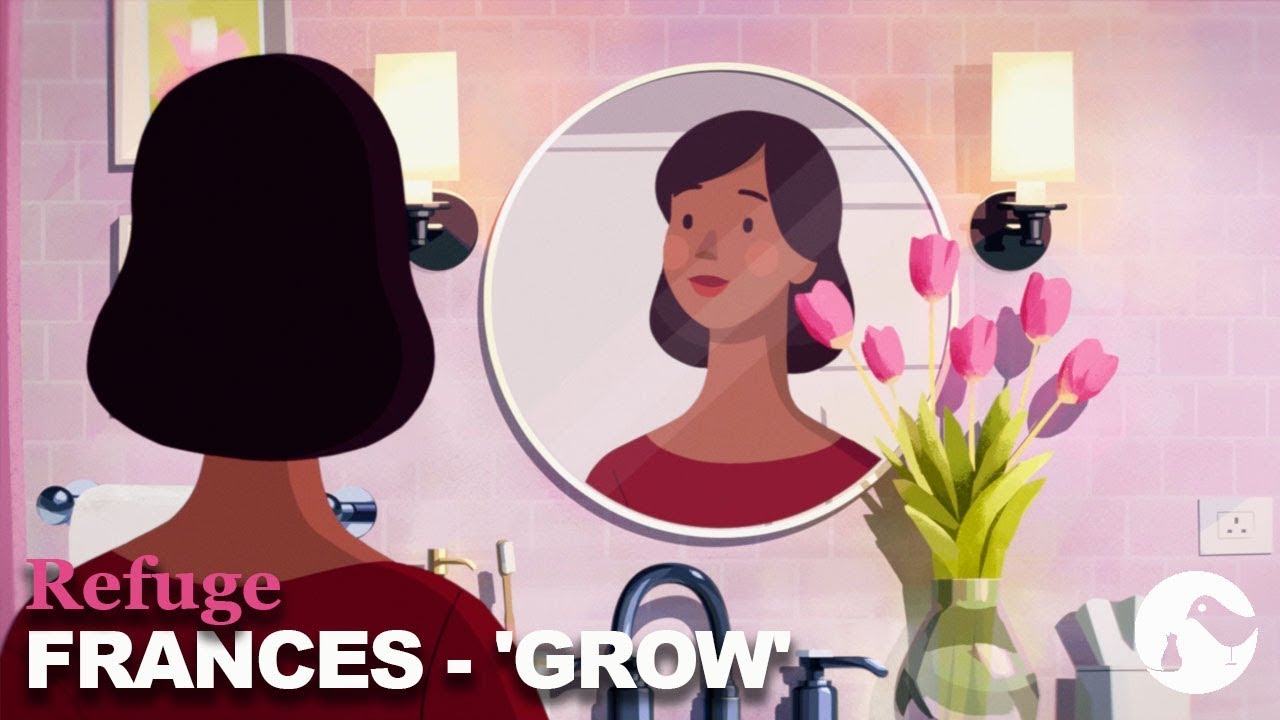 4.     Ordinary Folk

A motion design and animation studio based in Vancouver, Canada, whose talented staff enjoys working that feel, move, look, and sound amazing. They plainly state to be a family-oriented studio that keeps perspective and cares for every small deed – attention for detail and passion that comes through in their work!
.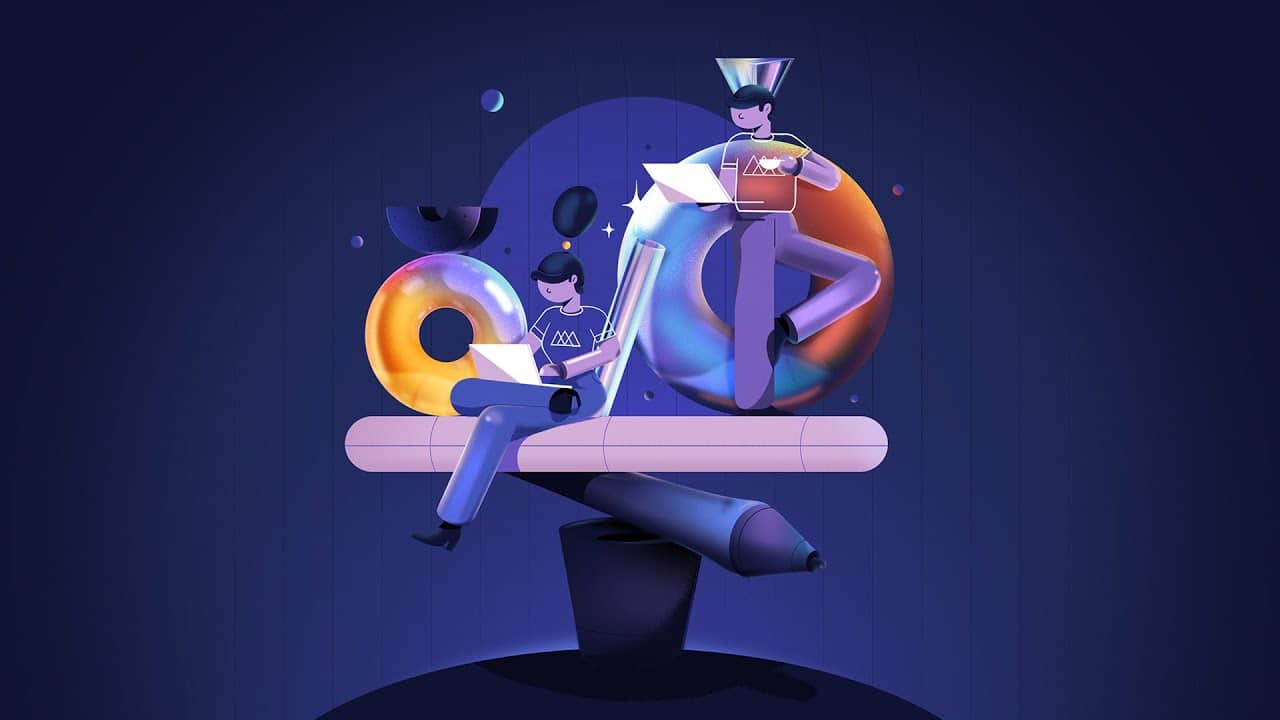 5.     Los York
Previously known as "Stardust," this motion graphics company has been around the video production scene since 2001. Since then, they've worked with household-name firms such as Nike, Starbucks, and The Coca-Cola Company. Most of their work consists of live-action videos combined with motion graphics animation.
.
6.     Explenify
With a working philosophy built around high-quality pieces, meaningful storytelling, customization, and time efficiency, you can imagine that Explanify can be a great asset. Their videos are built around these ideas, and their quality can't be overstated.
.
7.     Demo Duck
Demo Duck has a team of curious professionals that produces a wide variety of videos: from explainers to testimonials and social media videos. Their work stands out for having a beautiful yet simple aesthetic.
.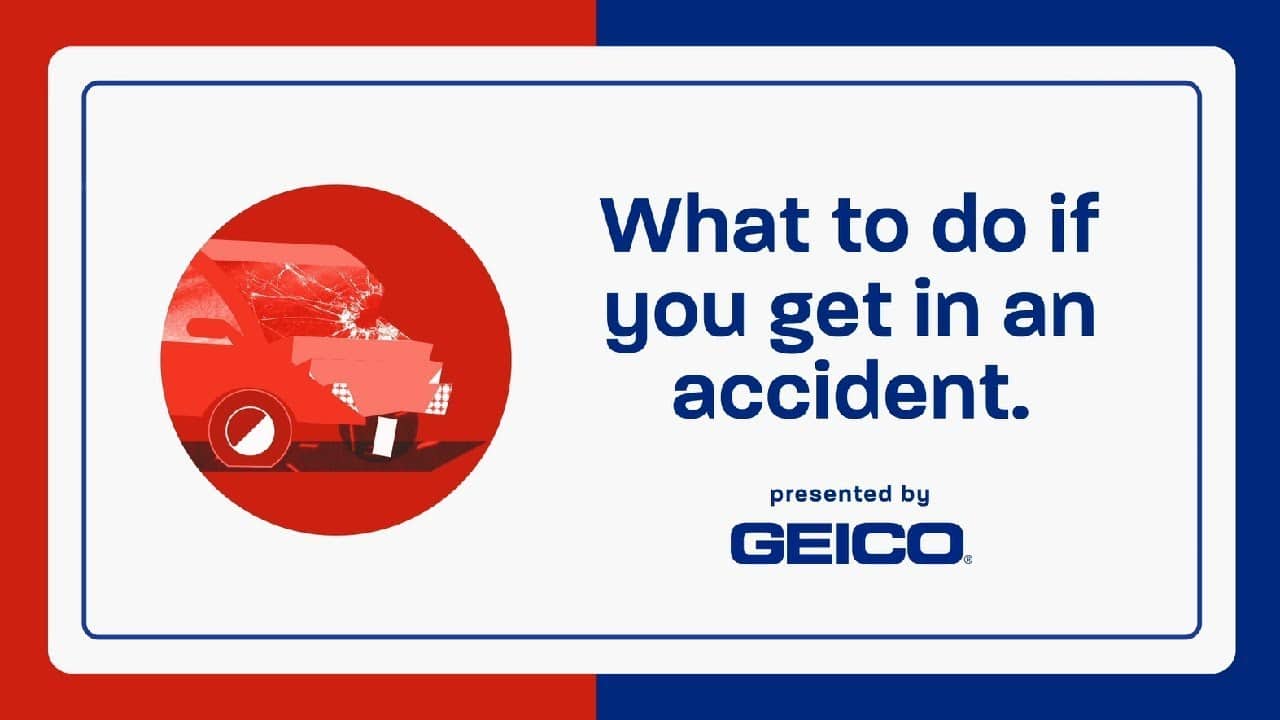 8.     ThinkMojo
The folks at ThinkMojo believe that's important to keep things simple, so they strive to create videos that are easy to understand.
This is a video production house that doesn't just make motion graphics videos. In fact, the largest part of their work is live-action, but they tend to merge that style with motion design.
.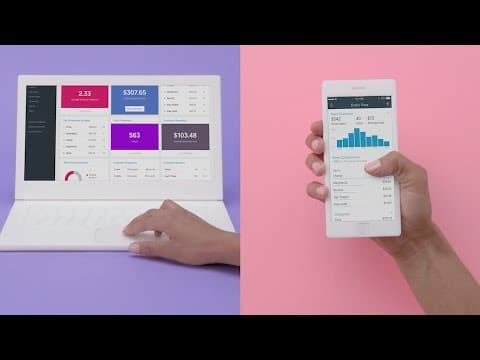 9.     Switch Video

Having worked with a variety of promotional video styles, Switch Video knows its way around the motion graphics block. They are staunch proponents of setting and keeping reasonable timelines, maintaining clients appraised of progress, and promptly tending to clients' requests.
.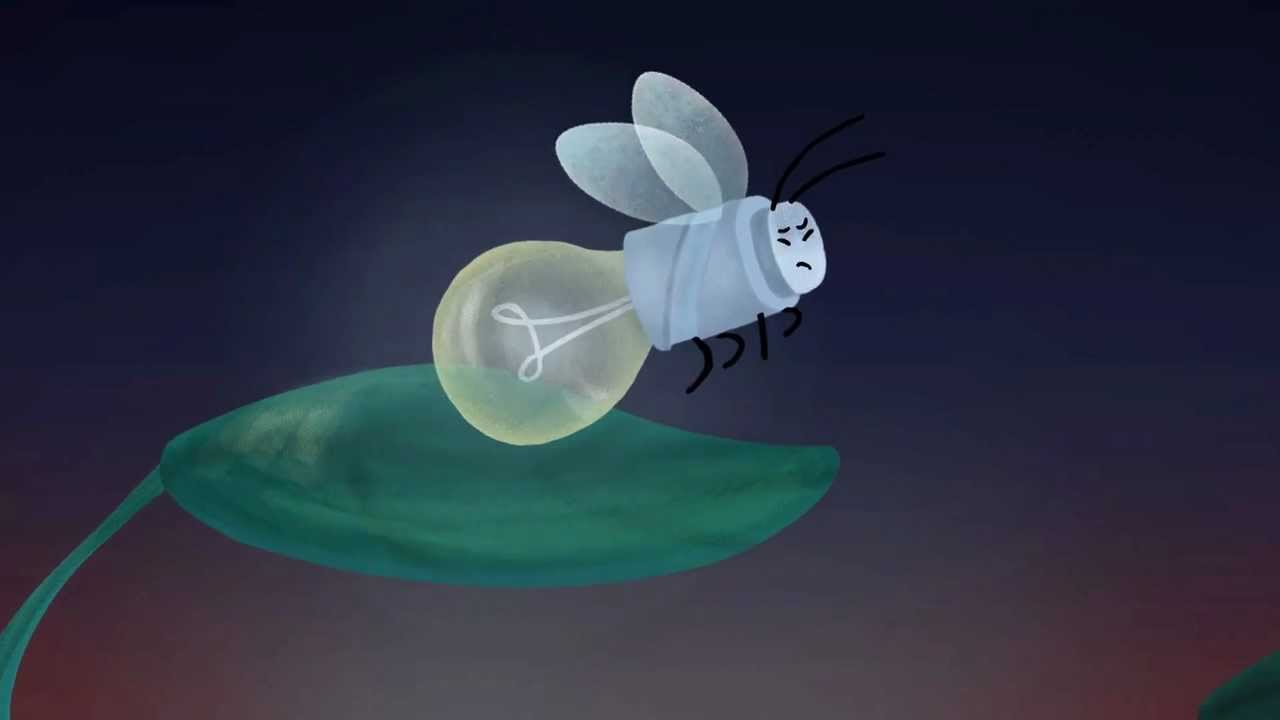 10.     Wyzowl
With ample experience in the biz, Wyzowl produces all kinds of promotional pieces, including motion graphics corporate videos. Their production and workflow process is well planned and optimized, incorporating clients' feedback at every stage of the way – with fixed pricing and turnaround times.
.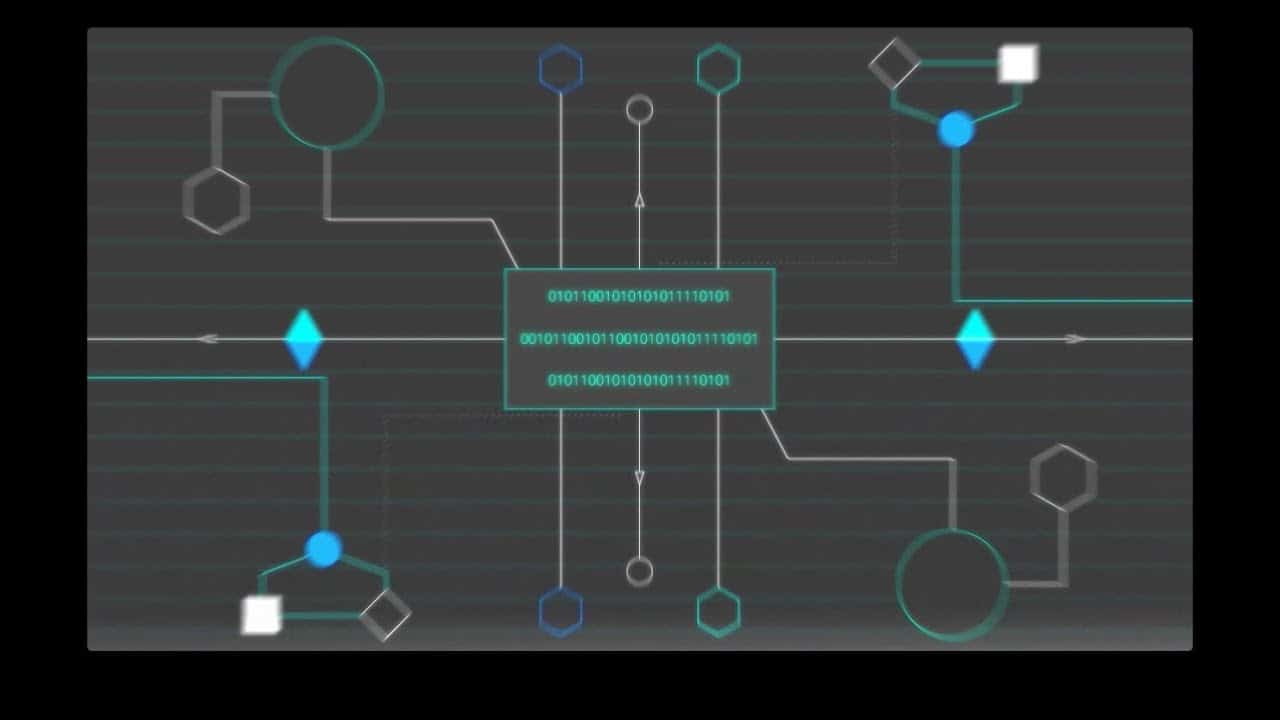 Blending Motion Graphics Animation with Other Styles
Now that you know what motion graphics is all about, let's tackle a couple of Frequently Asked Questions about the style, and then see how you can make the most out of this technique.
What Is the Difference Between Animation and Motion Graphics?
In a nutshell, "motion graphics" is a type, or "genre", of animation that takes the basic concepts of animation and applies them to often abstract elements. The style is characterized by using properties like movement and transformation to make compositions that are both narratively and aesthetically rich. In that sense, "animation" mainly refers to the medium in use.
While animation as a style can take many forms with a plethora of different flavors, motion graphic videos tend to employ simpler graphical elements. Like minimalistic scenarios, abstractions, and unconventional motion and transitions – as opposed to the more typical or "realistic" ones.
Another common differentiator is that the motion graphics style tends to integrate typographic game, or "kinetic typeface", where words and letters stand in as a representation of objects and other elements of the piece.
How Do You Make a Motion Graphics Video?
While the overall production process remains fairly the same regardless of the particular style of the piece, there are a few special considerations to mind when working on a motion graphics video specifically:
This style revolves around conveying ideas by leveraging shape, movement, and abstraction.
Transitions and sequences in the piece should be interesting and eye-catching to keep viewers engaged.
The whole video should flow organically, without abrupt cuts or scene changes.
You should aim at keeping the piece congruent in terms of visual consistency, movement and animations, and sound design.
For a bit more originality, you can always mix the motion graphics style with other techniques and styles to reinforce ideas.
And that's key! You may not want your video to be just moving text and charts, especially if you only need to convey a bit of hard data and written words. Luckily, you can always combine motion design with other animation styles and get the best of both worlds! Let's go through the basics of each combination!
Motion Graphics Animation + Live-Action
Live-action videos are great to add a human touch to a piece, but when those videos come with a dose of informative data, they tend to fall short.
You see, you can't expect your audience to retain stats or the name of a key concept if you just talked about it. Oftentimes, you also need to leverage visual resources to strengthen this type of information. And that's where motion graphics animation steps in.
In most cases, it acts as an overlay of the live footage, showcasing the charts, stats, numbers, or names that the narrator mentions. This makes the video more entertaining and easier to follow.
However, this combination of styles isn't just meant for informative videos ―it also works great for storytelling! Whenever you need to show what a character is thinking or dreaming, or if you simply want to add some fun overlays to the video, you can resort to motion graphics animations!
.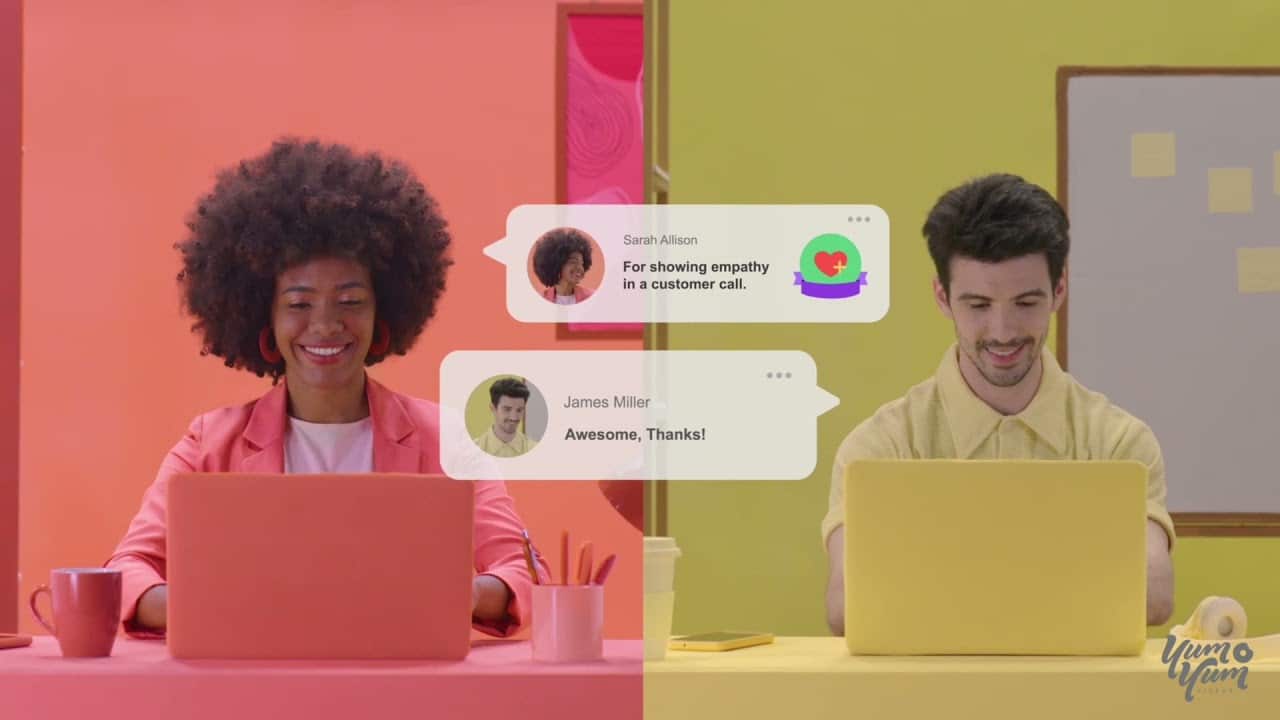 Motion Design + 2D Animation
Storytelling is a valuable resource for content marketers since it enriches any message you need to get across. The thing is, motion graphics animation alone may not be the best option for narrative purposes. Combined with 2D animation, though, it can make a huge difference.
Together, these two powerful styles can create a story that's engaging and informative, while still being able to connect with viewers. How? By allowing you to customize your piece to the very core, resulting in a video that's entirely branded and built to suit your target audience.
Speaking of branding, here's  an excellent example of a branded video that combines these two amazing animation techniques:
.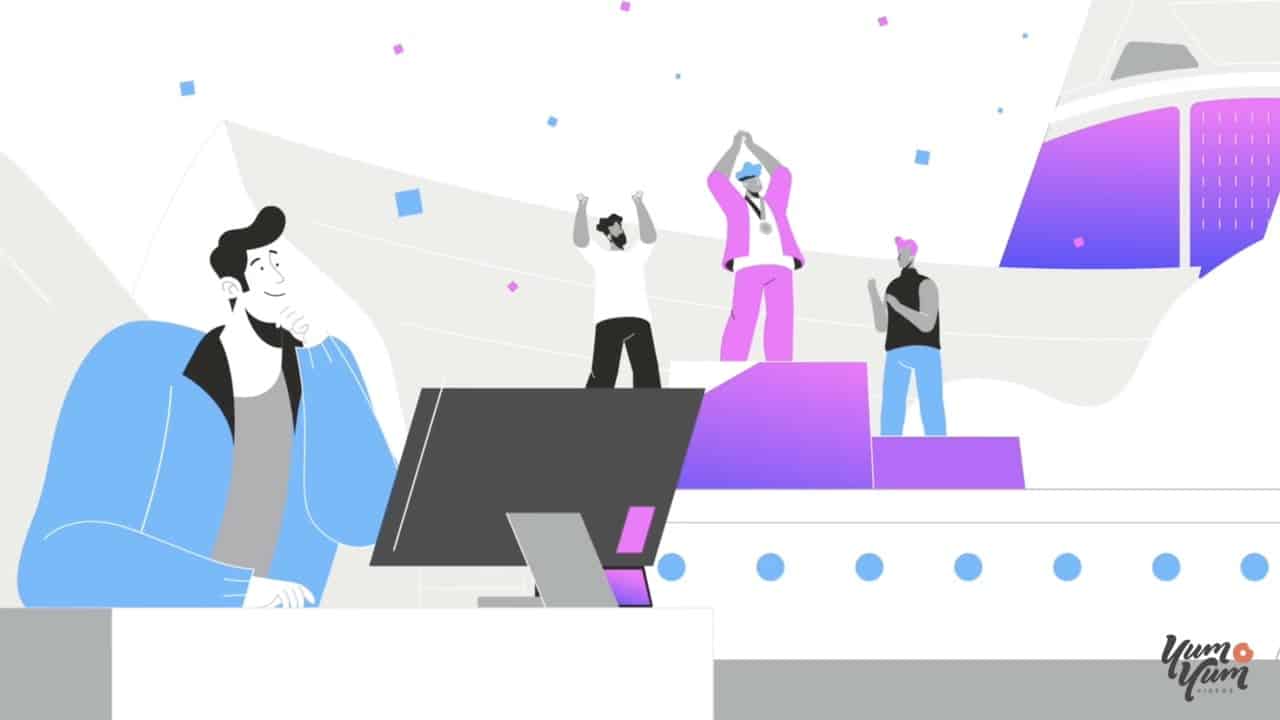 Motion Design + Whiteboard Animation
Who doesn't love whiteboard videos? They are simple, fun, and incredibly easy to understand! It's no mystery that they have gained such enormous popularity in recent years.
However, there's something you need to know about these videos. We hate to break it to you, but that drawing hand that appears in all whiteboard videos? It's not actually making the drawings (shocker, I know).
No, seriously. Most whiteboard videos aren't entirely handcrafted ―that would involve a lot of blood, sweat, and tears. Instead, animators leverage motion design to make the hand and the camera move, and to enrich certain elements, making the video more dynamic.
Here's one "whiteboard-meets-motion-graphics" example, an explainer video we created for the management software Spigit.
.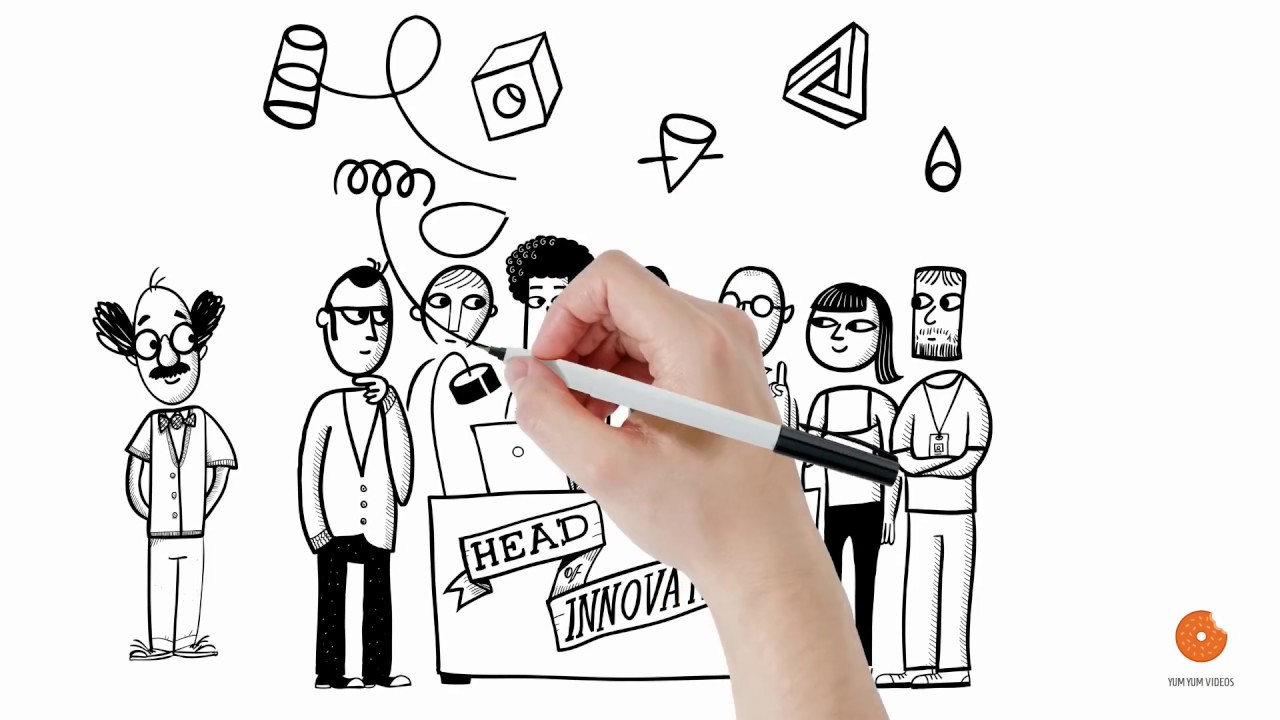 Let's Wrap It Up
Gone are the days when you had to sit through a boring PowerPoint presentation or read a long text to digest all sorts of numbers and abstract concepts.
Motion graphics videos have come to make the boring, fun, and the complex, simple. By leveraging this animation style, you can inform and educate your audience without making them yawn! Best part? They'd be more likely to understand and remember your message, which raises the chances of conversion.
All in all, we could say that motion design maximizes the effect that your message can have on your audience.
So, if you haven't resorted to motion graphics animation yet, what are you waiting for?