Is it really that important to create a video for your business? In a world that is basically fueled by video content, where more than 500 million hours of videos are watched on YouTube each day — you'll understand that yes, it is very important!
But besides this, why is it important to introduce video in your marketing strategy? Today we'll share with you 12 facts that will help you understand all the advantages of using video content. Let's start!

1.   Video content attracts your audience's attention
When your goal is to communicate a brand's message, you can go one of two ways.
You could either have your audience read a text about it, or you could show them what you want to say, with an explainer video for business.
But, when you give them a choice, most people will prefer watching the video instead of reading long paragraphs about your company and products. And this is because people tend to avoid tasks that are too demanding — we choose the information we consume based on how easy it is to process.
Video content is not only easier to process; it's also your best option if you want to catch your audience's attention and get your message through to them.
2. Video content is great to boost your SEO
People love video content, and since they love it so much, it's very likely that they'll play every video they find on their way — if they find a video on your landing page, for example, they're probably going to watch it before they continue to check out the rest of your website.
But, what does this have to do with SEO? Well, search engines give a lot of weight to the time users spend on a website. If your visitors take time to watch your video content, this will send good signals to search engines and your site will rank higher in searches.
3. Video is your Golden Ticket to the second-largest search engine!
And what is the second-largest search engine in the world? No, it's not Bing. It's YouTube. So, of course, creating video content will get you on this important search engine, the biggest video platform in the world.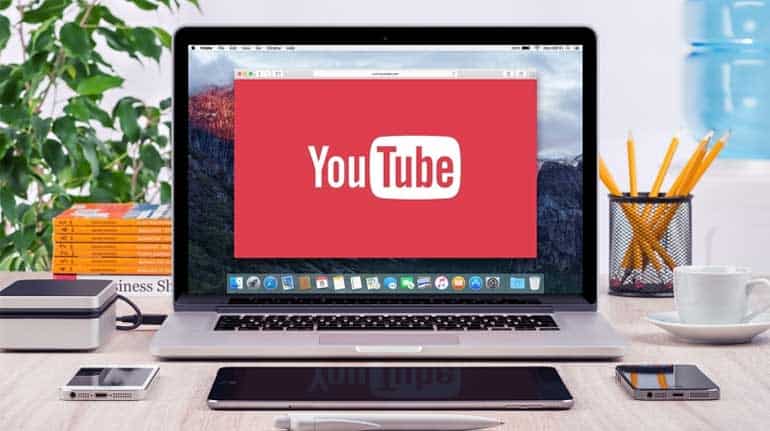 YouTube is also one of the websites with the most traffic on the Internet. And its success shouldn't be a surprise for anyone: people don't usually go to YouTube to stay tuned to the channels they've subscribed to — in fact, it's more likely that they're using it to find educational videos, "how-to" or DIY videos that help them solve a certain problem.
So, video content will get you on YouTube, but a great way to really get the juice out of this search engine is to create educational videos!
It's also very possible to get ranked high on YouTube. If you want to know how, take a look at this free guide, How To Rank #1 on YouTube, which includes a real case study!
4. Video content helps you build strong relationships with your audience
Video content tells a million stories. With the power that storytelling gives you, you'll be able to build strong bonds between your brand and its audience, and show them that you actually understand what their problems are.
Because of this, storytelling in video builds brand trust, and this is especially true for animated explainer videos — animation makes it easy to create characters based on your buyer personas, and this will spur immediate identification and trust within your audience.
They will feel as if you've created a video just for them!
Characters help you add a powerful human touch to your company, and will bring out positive emotions that they'll associate with your brand. This is why animated videos are so powerful!
5. It will boost your conversions and purchases!
.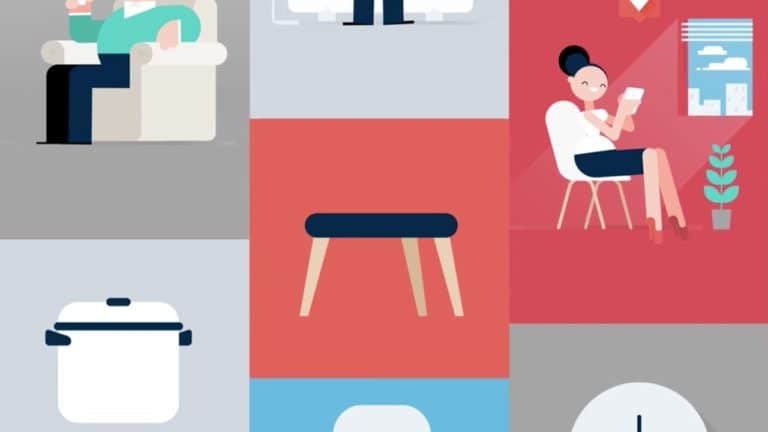 Thanks to video content, conversions and purchases get higher, and if you don't want to believe me, it's ok — I'll show you some facts.
There are stats that show that the average conversion rate for websites with video is 4.8% versus 2.9% for sites without. So, video content has the power to double this average conversion rate!
Also, according to this study, businesses using video grow revenue 64% faster year-over-year than those organizations that don't use video. Now, do you believe me when I say that video content helps you boost your conversions and purchases?
6. Video shows a very high return on investment
After those facts, you probably just want to run out and find the best way to create a video for your business, and you may find that some options out there are somewhat costly.
Then I've got good news for you! Video content has a very high return on investment (ROI).
This is one of the main things business owners worry about when they're making decisions. but they actually shouldn't be worrying about it — 52% of marketing professionals worldwide insist that video is the type of content with the best ROI.
So, even if videos can be expensive sometimes, it's safe to assume that you'll get your money back in a few months' time. And because explainer videos have a very extended shelf life, you can safely say that betting your money on them will result in pure gain for your brand.
7. Videos are great for social media
Not only 'great' — in fact, video content has become the cornerstone of every social network worth considering.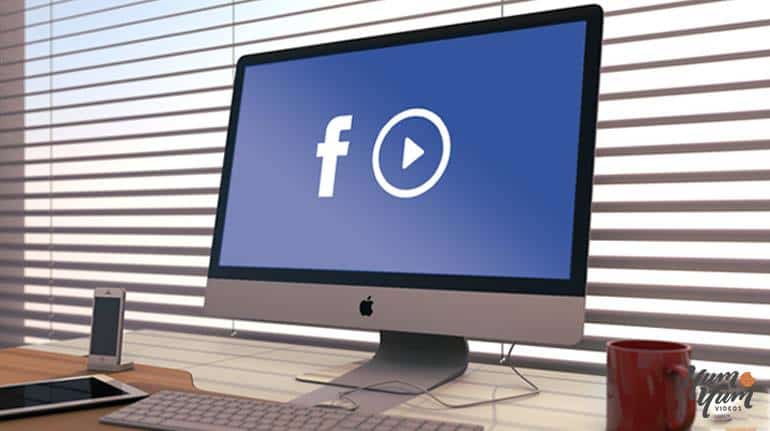 The biggest example here is Facebook, who has been putting a lot of emphasis on video with all of their new features: 360 Videos, Facebook Life, Lifestage… Facebook is very much aware of the rising importance of video in the daily lives of its users.
And this is because people are looking for entertainment, in fact, 76% say that they would share a company video as long as it's entertaining! Great video content is a way to shape conversations, and your brand can be at the center of it just by betting on video, so here are some of the best corporate video examples for you to get inspired!
8. Email click-throughs get doubled by video
It's general knowledge that email marketing is powerful — everyone in the marketing world is aware of this by now. But video content can improve this power, and even double it. Let me explain this further.
Just the simple inclusion of the word "video" in the subject line of your email will increase your open rate, from 7% to 13%. But if you put the video thumbnail in the email's body, the click-through rate will get multiplied by 2, which is even more impressive.
This is because with video, you're letting people know that they'll get your message in the most direct and comfortable way possible. And it seems to work amazingly well for emails!
9. Video can be transformed into many things!
Videos are multi-purpose in many ways. Not only can they be used almost anywhere (your landing page, social media accounts, YouTube, email marketing…), but they can also get transformed and be used in more specific contexts.
You can use them to create GIFs out of specific parts of your video, to share funny moments on Twitter or Facebook, and also to create easy-to-watch how-to videos on your Instagram feed or your stories.
Videos can also be reshuffled to create a teaser for your company, or even whole new videos — and if you know how to do this, you're increasing the value of your video content in a big way.
10. Video content makes great ads
Let's start this one off with a statistic: The average click-through rate for a video ad is the highest for any digital format, approximately 1.84%. Video also makes one of the most remembered types of ads — and most people can remember video ads just by watching the first 10 seconds.
With so many ads online, you need an advertising medium that has a high imprint in your audience's brains. Video advertising is great because you get to attract your audience's attention between the sea of ads and posts— they'll stay watching, and afterwards, they'll remember you.
11. Video and mobile go perfect together
By now, every video marketing strategy that you plan has to include mobile. With an average of three connected mobile devices per person, it's safe to say that mobile devices have conquered the world!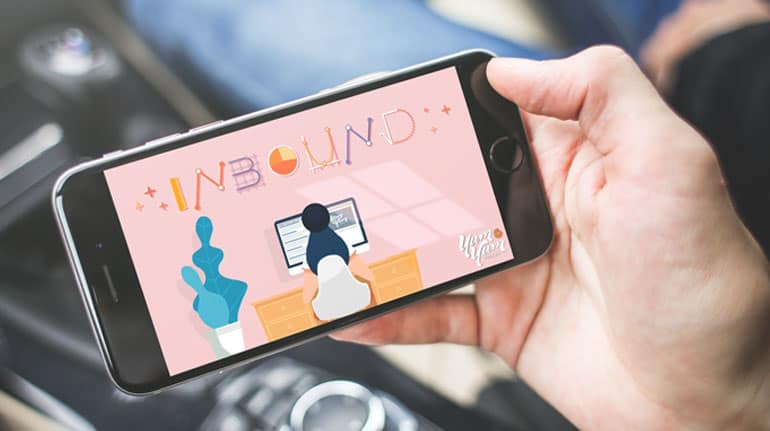 And video is the best way to communicate a message on mobile devices. Reading in small screens is often uncomfortable for a lot of mobile users — and this is when video content comes in handy.
If you're truly serious about wanting to get your message out there, then you must do it through video content.
12. Video is the best way to explain new concepts
At some point in their lives, almost everyone has watched an explainer video to learn more about something (a company, a product, or a service). Chances are that you've done it too — and this is why explainer videos are such an important tool to use today.
Some concepts are just hard to grasp, and explaining how your product can improve your customer's life is a pretty hard one to explain in a simple and eye-catching way.
.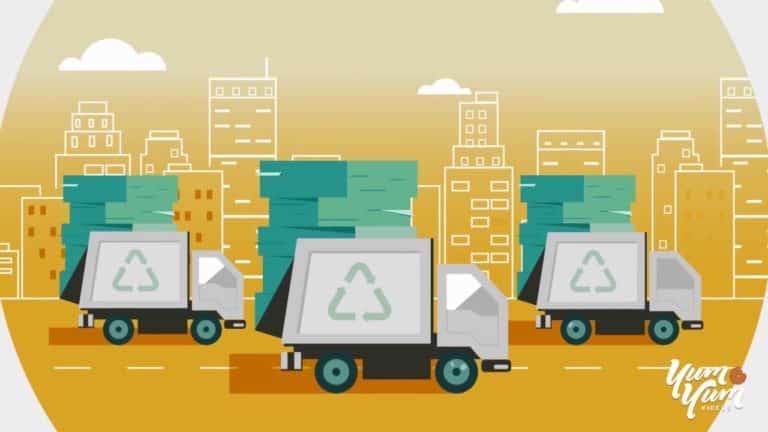 But animated videos are perfect to solve this problem — they can bring to life any kind of character in any situation.
Not only that, but they'll deliver the perfect sales pitch every time, just by making your value proposition crystal clear — while making it fun and simple that's just enticing to watch!
Here at Yum Yum Videos, we know that explainer videos are powerful and essential in any marketing strategy. Given that 98% of users have watched an explainer video to learn more about a product or service, creating one that fits your needs is just the smart thing to do.
We can help you with that, so if you're ready to take advantage of all the benefits that come with video — drop us a line!