Video has become the most prominent medium in social media, and its popularity has been instilled very swiftly. Most of us needed a while to get used to auto playing videos on Facebook and other platforms. What's interesting about the explosive growth of video content, if you read an article that dates back to 2013-2015, this type of content was deemed to be a black hole for your budget.
The tables have turned. Today video content is at its peak, and it isn't going anywhere anytime soon. In this article, you'll find suggestions on how to better integrate video content into your marketing strategy.

Maintain your focus on value
So simply posting videos on social media and on your blog won't just blast your website into the top positions in Google or generate a lot of organic traffic overnight. Just like blog posts, your videos must focus on providing your potential viewers with valuable and shareable information.
Considering the above-mentioned, record some videos that focus on the usability of your product and its applicability. Users are often persuaded by actually seeing how a particular product performs, rather than just accepting a vague description. Furthermore, people are pressed for time, they would rather spend two minutes watching a video, than reading a long form review.
Try to walk in your customer's shoes and think about what you would like to see if you were passionate by a particular domain or niche. What would make your life easier? What kind of content do you find more digestible and compelling? Diversifying your blog with videos rather than long reads will considerably increase the appeal for your content.
Understand your audience and where they live
This is where your analytics come into play. Who is your audience member? What are they passionate about? What social media platform do they prefer?
Take a while to look at the content you've put out previously and how it performed — both the wins and the losses — in order to estimate what kind of videos your audience would be more likely to enjoy and share. Posting videos to Facebook if the vast majority of your audience prefers Instagram simply doesn't make sense, this is why it is imperative to calibrate your video presence online. By carefully studying what medium your audience prefers and what kind of content they enjoy, you can ensure your video content will be watched.
Furthermore, don't forget to take a peek at the geographical distribution of your audience. You may need to consider creating content in different languages or at the very least — create subtitles in languages other than English.

Test, test, test
It's best to first dip your toe in the water, before actually plunging into video marketing. Once you've established what the best type of video content is for your audience, it is critical to start slowly, and A/B test your content to see how it performs. As we said previously, video content isn't a magic bullet for your marketing issues.
Look into a list of essential variables, which you'll have to test. There is a host of both internal and external factors that can be changed in order to get  better results. For instance, the external factors are:
The thumbnail of the video
The description that accompanies the clip
The title
The audience
The platform where the video is posted
Followed by the internal factors that can bring a whole lot of variation to the impact of your videos:
The actual content of your videos (which we'll discuss briefly)
Their length
The palette you use in your content
Sound and Music
CTA's (calls to action)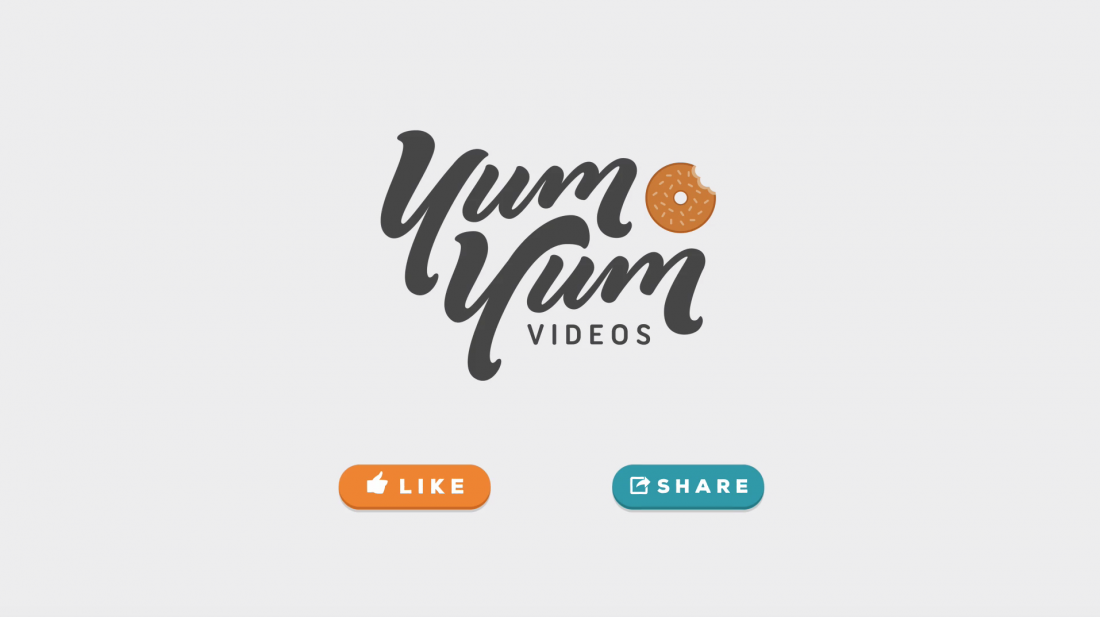 Your main intention is to isolate just one variable and carefully test its iterations, it's not essential to test all of them. However, it is pretty common that the devil is in the details. Do not hesitate to delegate specific tasks to specific professionals. To not hesitate to hire an audio engineer to work on your sound and jingles, along with a high-quality writer to suggest and improve your CTA's and texts.
The 12 types of marketing videos
Before your company starts video production, there is an important decision to be made — the kind of videos that you are going to put out. Here's a list of the most common video types used in video marketing and marketing in general.
Demo Videos
Brand Videos
Event Videos
Expert Interviews
Educational or How-To Videos
Explainer Videos
Animated Videos
Case Study and Customer Testimonial Videos
Live Videos
VR Videos
AR Videos
Personalized Messages
Sometimes choosing the type of video, you'll choose to focus on will be a no-brainer, depending on the niche you're in. However, it isn't always a very straightforward task. That is why it is important to test and find out what type of content your customers prefer.
What is the best explainer video style for your business?
Implement, rinse, and repeat
There is an essential moment in A/B testing when it's time to stop the testing and start implementing. However, it's imperative to be mindful of the fact that any type of optimization is like a work of art — it's never finished, it's simply abandoned at some point. Rest assured that after you've found out what type of video content your followers engage with more, there is always space for improvement.
Start off by implementing your findings into your current marketing strategy and give it a while so that you can collect valuable information on what can be done better. What are the elements that your audience engages with? Where do your customers seem to disconnect with the content?
A successful integration of video content into your marketing strategy demands that you always keep an eye on possible improvements. Otherwise, it just doesn't make sense.
Conclusion
A video is booming, and it's in your best interest to start improving your marketing strategy by spicing it up with some high-quality video content. It doesn't just benefit your marketing, it lets your brand stand out from the crowd. Video content is an amazing way to provide your audience with valuable and easily digestible information. Good luck!

Author bio: Daniela McVicker is a blogger with a rich experience in writing about UX design, content planning, and digital marketing. Currently, she is the chief contributor at Top Writers Review where she helps individuals and organizations improve their web content writing, design, and planning skills. Her posts are always packed with examples and actionable content that readers can put straight into action.