Videos are a must-have for any business. Text and images won't get you too far, in fact, video content has the power of communicating a message in a clear and engaging way.
And it's more much shareable! Actually, 1200% times more shareable than text and images combined. But I don't have to convince you, because you already know all the benefits of having videos in your marketing strategy. But there's one question that's still on your mind.
How many videos should you use? You already have one video, is it enough?
No. One video is not enough.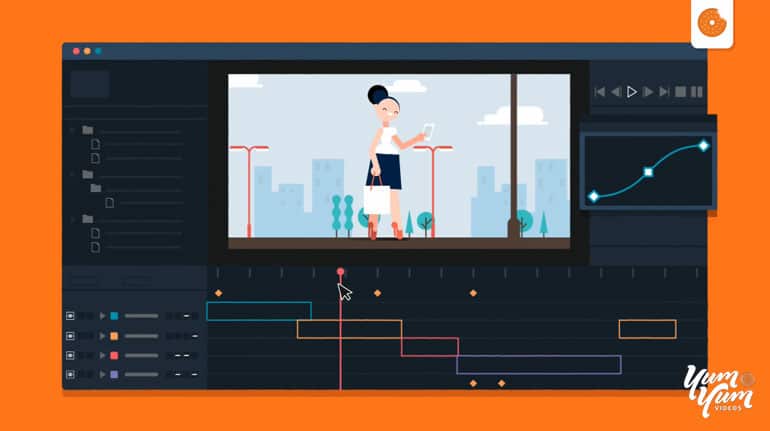 You should use enough videos to cover every single need of your audience. Ideally, you should have at least one video in each one of the stages of the buyer's journey, or more.
Think of video as the fuel that helps your audience move forward towards the purchase phase. You wouldn't like them to fall short on fuel in the middle of the road! So you must provide the necessary videos for them.
But to know exactly how many videos your audience needs, you need to know them first. Get to know your target audience like the back of your hand: and that starts with knowing every step they take during the stages of the buyer's journey.
Know your Stages
There are three main stages in the Buyer's Journey, and you need to know them all before you start creating your video content.
The buyer's journey is the active process your audience goes through, from the moment they become aware that they've got a problem, to the moment they purchase a product or service for solving that problem.
Let's refresh some concepts:
What is Inbound Marketing?
There are three main stages in the journey – awareness, consideration and decision; and there are specific videos that will help you for each stage.
Know your Videos
Let's take a look at all the different kinds of videos you can use to boost your marketing strategy!
For the Awareness Stage
It's time for you to offer educational content to your audience and make a great first impression.
Educate your audience about their struggles, help them become aware that they've got a problem in need of a solution!
Do you want to help your future customer understand their needs? Well, there's no better way to do this than by using educational videos.
With educational video content, you can offer valuable information to your audience, that will give them a better understanding of the problems they're going through.
In their eyes, your brand will be positioned as a reference in the market, and you'll offer them information that'll actually make their lives a little bit better!
What is the best explainer video style for your business?
Commercial ads are very popular! And they have been for a long time – everyone has seen a commercial ad at least once. They're a great way to share your brand's spirit and beliefs with your customers.
Tortilla Land | Explainer Video by Yum Yum Videos
During the awareness stage, you want to provide information to your future customers, but you also need to make a great first impression. That's what commercial ads are for!
For the Consideration Stage
The consideration stage is the time to provide information about the different ways your audience can solve their problems.
It's time for your product to shine!
Product videos are the ones that show your product/service in action. Perfect for those customers who like to try before they buy!
There's nothing better than a product video to show how great your products are.
With a how-to video, you get to answer all of your audience's questions in a fun and entertaining way. You can talk about your product and explain how it can help your audience solve their problems.
Use them as a chance to educate your audience, and offer valuable and useful content.
Explainer Video Production Process | Yum Yum Videos
An animated explainer video introduces your prospects to your business, explains to them what your brand is all about and how your product will solve their problems. That's a lot!
That's because explainer videos are made to explain complex concepts in a simple and concise way. They're the favorite kind of video for many marketers, because they explain a lot of information in a short amount of time (ideally, under 90 seconds).
They're also very engaging and use high-quality animation, as you can see in this example:
Gigtown Music | Explainer Video by Yum Yum Videos
For the Decision Stage
The decision stage is when your prospects are finally going to make a purchase decision. They've researched enough about their problems, about the ways to solve it, and now they've settled on a solution.
But now your challenge is to convince your audience that your product is the best one in the market. Now that they're about to make a purchase, you want them to choose your product over the rest of the options available!
Help them make the right choice, by giving them a little push in the right direction, with the right video content.
Video testimonials are a great way to give your audience that gentle push in the right direction, because they boost brand trust.
By watching your customers speak about the great buying experience they had with your brand, your prospects will be convinced that your product can actually solve their problems.
Also, video testimonials are extremely powerful – your prospects will be looking at real customers, just like them, telling their success stories with your brand.
If that doesn't convince them to make a purchase, nothing will.
Tri-Technical Systems - Testimonial Video
There's a very important thing to keep in mind when you want to convince your audience that your company is the best choice in the market: Your brand image.
You need to build a strong brand image, and About Us videos (also called Company Story videos) help you do just that.
About Us videos tell the stories of the people behind your brand. By showing the real faces of the team behind your product, you're not only humanizing your company, but also you're building brand trust.
If your prospects get to know your company and the people in it, they'll trust you, and they'll trust your product.
If they get to know you, they'll choose you.
One last thing…
Every single one of these videos are powerful. They just happen to be powerful for different stages of the buyer's journey!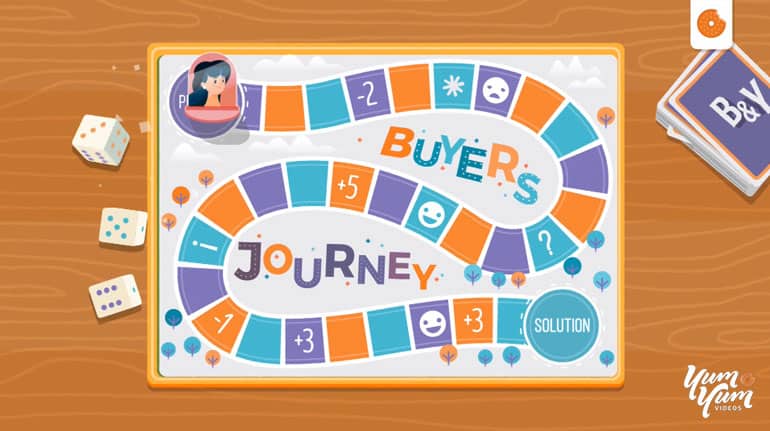 But the trick here is not only to choose the right videos to boost your marketing strategy – you also have to get the highest quality video content. If your videos don't have the highest quality, your whole strategy just won't work.
Think about it for a moment. An inbound marketing strategy is based on making the right customers come to you, instead of going out there to get them. If they come to you and your content is not the best, do you think they'll stick around?
They won't.
So you need to have different kinds of high-quality video content to successfully guide your future customer through the buyer's journey.
This means that you must have a highly skilled team of professionals to help you go through the video production process. Designers, animators, script-writers, voice actors… At Yum Yum Videos we're experts in video production, so if you need a helping hand, let us know!
Let's wrap it up!
Now you know. There is not a fixed number of videos that you should use in your marketing strategy, but one thing's for sure: you must use more than one.
Video content is the backbone of every smart inbound strategy. Inbound marketing is all about attracting the right audience for your brand – to do this, you need to know your audience from head to toe: each one of their needs and pain points, and every step they take during the buyer's journey.
After you know every detail about your target audience, then you can choose which types of videos you need! Remember, it's important to choose the right videos, but even more important is to keep the highest quality possible in each one of them.
Poor quality videos won't be very successful! But 100% customized, high quality video content will guide your audience's attention in the direction you need: which is choosing (and buying!) your product or service.
So don't stop with just one video! Use great quality video content in every stage of the buyer's journey, and you'll see how much your sales and conversions will get a boost.
Do you want to learn more about using video content successfully? Then you should take a look at our free course on smart video strategy! With it, you'll learn how to use relevant video content to get the best results.
See you there!