That's the thing with email.
After being on the scene longer than any other digital means of communication, email stands stronger than ever in the marketing arena. You read that correctly: Stronger. Than. Ever.
It still delivers some of the highest ROIs of the digital marketing industry, and its combinations with video content – better known as vmails – has helped the medium adapt to the demands of audiences today.
The problem is that even today, some marketers still fail to harness this powerful combination! They can't see that plain ol' text alone can't engage 21st-century audiences anymore and wonder why their email campaigns often go unopened.
But the simple answer is that, nowadays, vmail is just short for video-email – a marketing and communications strategy that combines email with video content.
Just take any plain old email, add a cool video to it, and voila: instant engagement.
6 Key Benefits of Using Video Email
As you can imagine, emails with video are more costly than their boring, plain-text counterparts. So, it is understandable to double-check if they are even worth it! (spoiler alert: they are!).
Not convinced yet? That's ok. Just take a look at the six main benefits vmails put within reach, and see what we mean for yourself!
#1 Your Audience Is More Likely to Open Vmails
One of the most frequent problems in email marketing is recipients not opening your messages.
It makes sense when you think about it: the average Joe receives about 121 emails daily – that's a number of emails hardly anyone can bring themselves to read! So, your amazing email – bound to conquer the recipient's heart – may instead remain unread.
But with vmails, it's a different story.
People tend to open more video emails than traditional emails, especially when they know that there's a video waiting inside! Just by including the word "video" on an email's subject line brings about a higher open rate.
So, with vmail, you don't need to go out of your way to keep people from sending your emails straight to the trash. Just letting them know they'll find a video inside it's enough to lead more customers into opening your messages. It's that simple!
#2 Vmails Can Influence Buying Decisions
Even the most comprehensive text can't give people the full picture of your offerings as well as audiovisual content. In fact, video is well-known for increasing user understanding of products and services – which is probably why people would rather inform their buying decisions via videos.
This gives video emails an edge when it comes to marketing since the audience is more likely to receive their information with open arms. Doubly so when a vmail strategy is designed according to their recipients' buyer journeys.
Sending the right video email at the right moment of your audience's journey can greatly impact your customer's decision. Providing them with an explainer or product video in their consideration stage or a testimonial video in the final steps of their journey can enrich their decision process and drive them straight into conversion.
#3 Vmail Is More Shareable
One of video's greatest advantages is how shareable it is.
Yes. I guess it comes as no surprise that your audience (any audience, really) is more likely to share videos on social media than any other type of content.
This allows you to reach potential buyers beyond those on your mailing list, as your initial audiences will be more likely to share your content with people who could also find it interesting or helpful. How cool is that a video sent to one person ends up being seen by tens, hundreds, or more?
Well, it gets even better if you consider this increase in visibility doesn't impact the video email initial cost, boosting its cost-effectiveness!
Pro tip: this benefit reaches its highest point when you add a sharing button into the mix. If you include different social media channels, viewers can easily share your video on their favorite platform!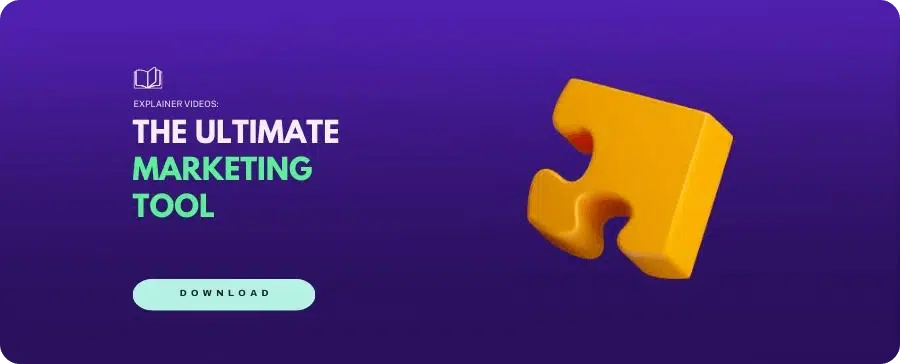 #4 Video Turns Your Email into a Stimulating Experience
Audiovisual content is mentally stimulating. More than one sense comes into play when enjoying a video: you immerse yourself into beautiful visuals and get driven by compelling sounds. Needless to say, this makes video much more impactful than texts, pictures, or even GIFs.
As a result, viewers are bound to be more partial to vmail than by a regular text email campaign. And that, in turn, brings many exciting benefits to your business.
For starters, recipients would be more open to hearing all you have to say instead of just scanning through your email body reluctantly. They'd be actually listening to your message. And that alone is no small feat.
Moreover, vmail's impact can make viewers grow fond of your brand and be less likely to unsubscribe! After all, it's known that people prefer consuming video over other types of content, so they would highly appreciate you reaching out with an enjoyable experience.
That is, of course, if you provide them with high-quality pieces that they can enjoy.
#5 Vmails Take Memorable Branding to the Next Level
Not only are videos perceived as an experience, but they also excel at streamlining information and making any topic clearer. As a logical outcome, your audience is way more prone to process and remember a video than a text.
It's safe to state, then, that your email becomes much more memorable with video – and so does your brand.
A rightly branded vmail can speak volumes about your business without resorting to self-referent speeches or on-the-nose elements.
Since video is such a visual medium, it allows you to organically show your logo, brand colors, typography, and overall style thought out the piece. That way, you can make a strong statement about your brand without being too invasive.
The best part is that viewers would be able to fully comprehend what your style is all about, as far as your vmail's tone reflects your brand's attitude correctly.
In a nutshell, vmails can help you leave a lasting impression about your brand and your products and services. What else can you ask for?
#6 Video is More Measurable
Probably one of the best things about vmail is that it's measurable.
I know: traditional emails' performance can also be measured. But with video, this ability goes beyond the simple metrics you are used to finding in a typical email marketing campaign.
Most video analytics can give you critical data regarding your audience's viewing behavior. We are talking about things like who watched your video, how long they watched it, whether they shared it on social media, which ones, etc.
This information can provide you with a deeper understanding of your audience. Information that you can, in turn, use to refine your strategy.
You would know what type of videos your audiences prefer, which production style engages them the most (live-action, animation, a combination, etc.), and which kind of storytelling resonates with them the most!
Keep in mind, though, that not all video emails can be measured to this extent. This can only be done when your video thumbnail redirects recipients to your landing page and you are leveraging a video hosting service.
Parting Thoughts
Email has seen plenty of means of communication come and go: Faxes, MSN, SMS, and who knows what else will disappear into digital oblivion (please, not you Whatsapp). The one thing we know for sure is that email will keep standing for a long time, especially now in their vmail form.
As you saw, these types of emails offer plenty of benefits for marketers – reaching out to a broader range of people, influencing their buying decisions to a great extent, and providing them with an enjoyable and memorable experience.
But does that mean that every email you send must include video?
Uh-uh. Variety is essential in email marketing since you don't want your campaign to get monotonous or overcrowded! So, don't be afraid to play with your emails's format by mixing texts, pictures, GIFs, and different types of videos to get better results!