You're looking to change the world, but you can't do it alone. Whether you need to increase awareness on a vital topic or raise support for an important cause, every non-profit has to connect with other people and bring them together to achieve its goals. Luckily, nonprofit animation can help!
In this piece, we're going to go over some examples of this type of animation and see what we can learn from other organizations that are already taking advantage of this type of content to strengthen their campaigns.
Let's get started!
Why Use a Nonprofit Explainer Video for Your Organization
It's no secret that people prefer watching videos to reading nowadays, so it shouldn't be surprising that your organization could greatly benefit from leveraging this type of content.
Nonprofit explainers harness the power of compelling narratives and visuals to help you connect with the audience and deliver your message in a way that makes people care about what you're trying to tell them.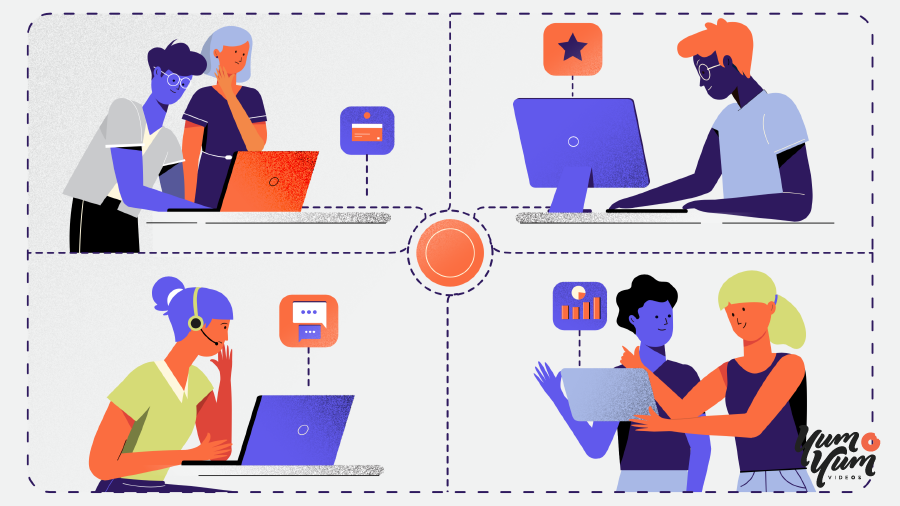 How Your Organization Could Leverage Animation Videos
If your nonprofit organization is new to the world of animated explainer videos, then you might not know exactly what you can use them for. Here are four ways you can advance your mission through the power of animation and storytelling:
Raising awareness about your organization or cause:

There's no better way to communicate that you exist in a meaningful and memorable way than by leveraging nonprofit explainer videos. This type of content allows you to explain your organization's mission in less than 2 minutes while appealing to viewers' emotions and

building strong connections

with them

.

Promoting educational content:

Some causes might deal with sensitive topics or be too complex for some audiences to understand easily. In such cases, explainer videos can be your greatest ally in simplifying that information while still making an impact.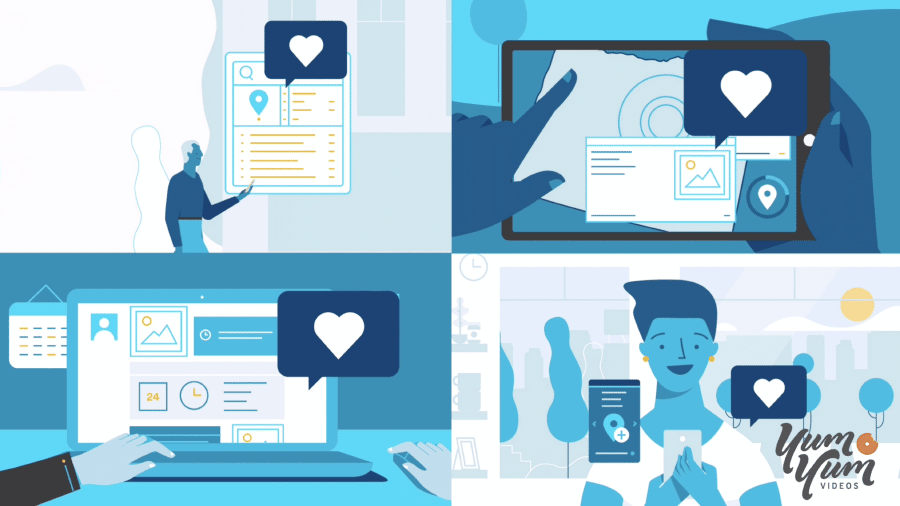 Spreading the word about your fundraising campaigns:

This is one of the most common purposes of nonprofit animation videos. Not only can you leverage explainers to get the word out regarding your fundraising campaigns but also get potential contributors on board by showing where their donations are going and the difference they're making in visually interesting ways.

Sharing information at conferences:  Playing an animated video at your next conference can help catch people's attention quickly and keep them engaged with the information being presented. You can take advantage of this type of content to highlight specific data you want to share, get attendees on the same page about a situation, or simply as support material to help information retention.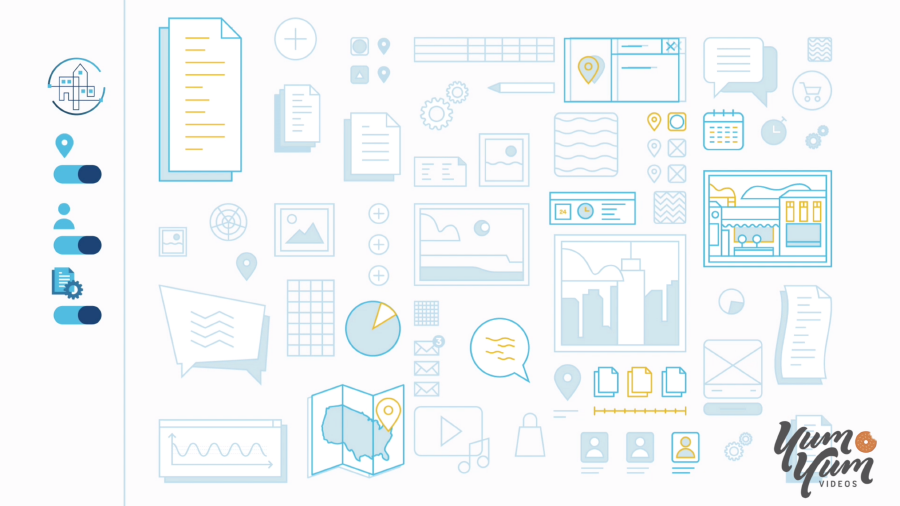 Nonprofit Explainer Video Pricing: Is It Really a Good Investment?
'Quality' makes or breaks any animation video, and it's also what will ultimately determine the price of your project. We always recommend that you go for the highest possible level of quality you can afford, but whether this is a good investment or not can only be answered by weighing your budget against the expected return on investment.
High-quality animation might cost a bit more money than what you originally had in mind, but it will also help shape how people perceive your organization and message. That, in turn, can have a big impact on how successful your campaign ends up being, or how much traction you are ultimately able to garner for your cause.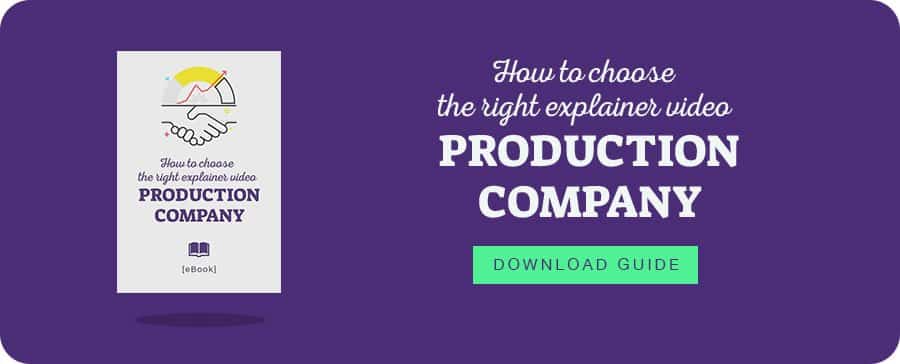 To make this a bit simpler, let's take a look at some numbers that can give you an idea of how much of an investment we're talking about, from a quality standpoint:
If you are on a shoestring budget for your nonprofit video, you might consider using

online templates

for your video, which can't be customized but cost less than $1,000, or

hire a freelancer

who could charge you anywhere between $1,000 to $2,000 for their services.

To go a step further, you could look at

smaller video production companies

that often offer a service package for $2,000 to $5,000. They should provide higher quality results than an online template ever could, but might be unable to handle bigger projects or tighter deadlines.

Another option is to partner with a

professional company

, like us at

Yum Yum Videos

. The investment could be anywhere between $6,000 and $20,000 depending on your project's needs, but you'd receive a fully customized piece that meets and exceeds the highest industry standards in terms of production, visuals, and content.

Finally, you have the

top-tier companies

,

like Pixar or Disney, that deal with traditional animation and 3D video works. While the final results are unparalleled, we're talking about an investment of $20,000 at the lower end, with no real estimate for a price ceiling.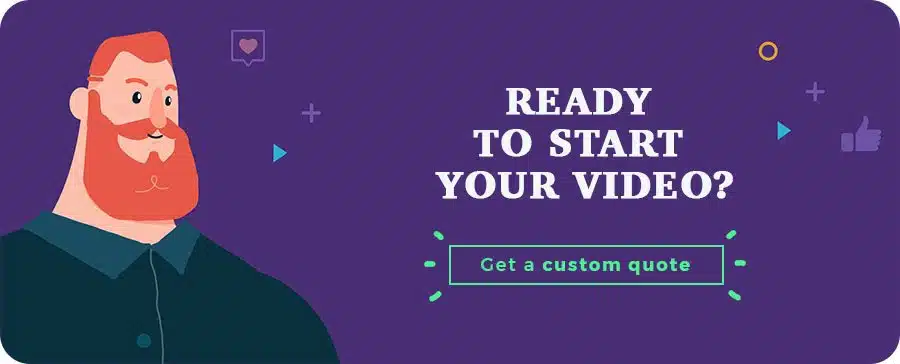 Whichever option you have in mind, you should always check out a provider's previous work to see if it resonates with you and your organization, and reach out to them to discuss your ideas and request a quote.
25 Best Nonprofit Animation Video Examples
Now, without further ado, let's watch some examples of nonprofit explainers you can get inspired by!
1. Yum Yum Videos — CoachArt
To start off this list, we'd like to share with you this video we made for our friends at CoachArt, a nonprofit organization whose mission is to bring the happiness of artistry to chronically ill children.
We're incredibly proud to have been able to help this amazing organization connect with volunteers and enlist their help and support through the power of storytelling and animation. The visual tone of the piece is colorful and cheerful, while the relatable characters in this piece help the audience connect with both the message and the cause, encouraging them to contribute to this nonprofit's mission.
2. Baw Baw Shire Council — Environmental Sustainability Strategy
Cities and governments can also benefit from nonprofit animation video! Using this medium to reach out to citizens and communicate the implementation of new policies and strategies ensures that the message will reach and be understood by a large segment of the audience. Video can also be useful for delivering crucial information in a unique way that's sure to be remembered.
3. Defenders of Wildlife — Gray Wolves in the U.S.
The power of storytelling lies in how it can take the viewer on a memorable journey. In this video, the nonprofit company leverages a compelling script in the form of storytelling to communicate exactly what's happening with gray wolves in the U.S. (and what you can do to help protect them) in a way that sticks in the viewer's mind.
4. UNODC — Whistle-blower protection
When the target of your message is another organization, the government, politicians, or any other institution that doesn't have much time to read long reports, video content can be your greatest resource to condense the information. Videos are easy and quick to watch, so using them to summarize the key points of your message can help ensure that you get your point across.
5. Operation Smile — Will You Help Us Change the World?
There are certain topics that most people don't even think about because they're not something they have to deal with in their daily lives. That's all the more reason to create an animated video to raise awareness and encourage others to help! Share your mission with the world and show them how you're changing peoples' lives with an emotional video that tugs at their heartstrings.
6. Doctors Without Borders — Yemen: Alarming Rise in Child Malnutrition
Video voiceover is crucial when it comes to delivering information, but there are some cases in which the message is so powerful that the animations can do the job on their own. However, if the topic you're dealing with is a sensitive one (like the one in this nonprofit video example) you might need subtitles to make your message clear.
7. International Medical Corps — Overcoming the Beirut Blast
In this nonprofit animation video example, we see a different approach to appealing to emotions: the use of a first-person narrative approach. This powerful creative device, together with heartwarming animation and emotional music, does an incredible job of conveying the woman's feelings and the emotions behind her story.
8. Letters Foundation — The story of the Letters Foundation
Use video content to give people a tour behind the scenes, and show them how your organization came to be, what you want to accomplish, and what drives you to work towards those goals. This way, you can make it easier for them to relate to your cause and connect more deeply with your vision and mission.
9. Alliance for Aging Research — Preventing AFib Related Strokes
Animated video content can be highly educational, allowing you to simplify complex topics and convey important information in a simple manner. This can be particularly useful when your target audience is made up of children or elderly people, who might need a more didactic approach to fully understand what you're trying to say.
10. Plastic Pollution Coallition — Love Letter to Plastic
Since non-profits are mostly funded through donations, building a strong relationship with your viewers is crucial. The tricky part comes when you need to entice supporters to take action without making them feel guilty. As you can see from this video, animation can help portray relatable stories from an understanding perspective and in a tactful manner.
11. City of Hope — How to Wear a Face Mask
Raising awareness about a delicate topic and educating audiences on the importance of following safety guidelines is something that whiteboard animation videos can help you with. This clean and simple video style lets viewers focus on the information you're delivering by eliminating distracting elements, which helps them understand it in a more accurate and memorable way.
12. Autism Speaks — The World of Autism PSA
Autism Speaks leveraged nonprofit video content to launch a campaign to inform parents about the early signs of autism in children. This wonderful piece combines 3D and stop-motion animation with heartwarming storytelling from the child's perspective to encourage early screening of children who show any of the signs mentioned in the video.
13. UK Trauma Council — Childhood Trauma and the Brain
We always recommend creating short content to keep viewers engaged and ensure effectiveness, but in some cases, you might need a longer piece. And that's alright! As you can see from this 5-minute video, animation can easily help you catch and keep your audience's attention if you need more time to get your message across.
14. Charities Aid Foundation — What is Gift Aid?
CAF harnessed nonprofit explainer videos to break down what this new government scheme is, how it works, and how it can help other charities. In just a few seconds, this organization manages to encourage people to open an account thanks to the combination of simple and colorful animations, and a clear voiceover that delivers the information.
15. AARPFoundation — Senior Poverty By the Numbers
Conferences can sometimes be a difficult affair. You have much to say and many statistics to show, but the truth is that most people tend to lose interest fairly quickly. The ARRPFoundation got around this problem by making a nonprofit animation video summarizing the most important data points about senior poverty. Just like that, video content can help you transform dull information into a more visually-appealing and engaging experience.
16. The Asia Foundation — How Coalitions for Change works
Spreading the word about your foundation, the challenges it faces, and discussing how you plan on overcoming them are other great purposes of nonprofit animation. You might need a longer piece, that's true, but you can go in-depth about how your policies or programs work and the impact they have on society. You can even upload them to your website to give visitors the option of watching a video instead of reading a large block of text!
17. Points of Light — Service Enterprise Program
Even if your target audience is comprised of other nonprofits, you can still leverage animation to make your message more attractive and engaging — which is exactly what Point of Light has done with this piece. It's also worth noting that they didn't even need a voiceover to effectively get the point across because the animated text did all the heavy lifting for them.
18. IUCN — Hey person, this is Earth. We need to chat.
And speaking of not needing a voiceover… You might be unsure about just how much text you can include in your video, but you shouldn't fret too much over it! As long as the animated elements remain prominent and the text is cohesive with the style and story, your piece can have as much text as you need.
19. Mercy Corps — Communities Prepare Together
Here's another reason why you might want to consider harnessing the power of video content — to encourage people to take action in their local communities. Animated characters in relatable situations can make it easier to illustrate and synthesize a certain point while aiding in its comprehension. Take advantage of that and show your audience all the ways they can contribute to your cause!
20. Opportunity International — Writing a New Story for Children's Education
There are many people out there who can't relate to your organization's mission because they might feel that what you're fighting for doesn't really affect them. So, why not use a nonprofit video to change their minds? This type of content can help you put things into perspective while connecting with the audience on a deep emotional level and inspiring them.
21. World Wildlife Fund — What's Up with Climate Action In America?
Once more, we can see how nonprofit explainer videos are excellent educational content that can be used as vehicles of change. You can wield these kinds of videos to teach people about the current state of the cause you're advocating for, conveying a sense of urgency and providing a few suggestions on what can be done to help, encouraging them to take action.
22. UNAIDSCaribbean — AIDS Epidemic
Leverage video content to raise awareness about problems your audience might've not heard or even thought about before. For example, in this video, the UNAIDSCaribbean encourages viewers to think about how inequalities can prevent people from getting the care and support they need, and how that contributes to the AIDS epidemic in the Caribbean.
23. Oregon Health Authority — We Got This, Oregon
Not only can government agencies keep their citizens updated on the latest policies and developments, but they can also motivate them to keep up their good work within the community. You can make your own nonprofit animation video to ensure that your contributors know that their efforts are both worth it and highly appreciated.
24. Family and Community Services NSW — Why be a Volunteer?
Have you ever had people walk past you or ignore you when you're trying to get their help for your nonprofit organization? Well,  getting new, passionate members for your volunteer team can be a lot easier with nonprofit videos. Since people can watch video content on their own time and without pressure, they will be more receptive and more likely to hear you out.
25. Wheels For Wishes — Driving Wishes
Nonprofit animation can be useful to promote your organization in a unique way. Just take a look at this piece! With an incredibly simple animation, Wheels For Wishes manages to show us in just 15 seconds how donating an old car can help them make five different wishes come true. Moreover, a short video such as this one can be easily shared across social media to increase the reach of your message.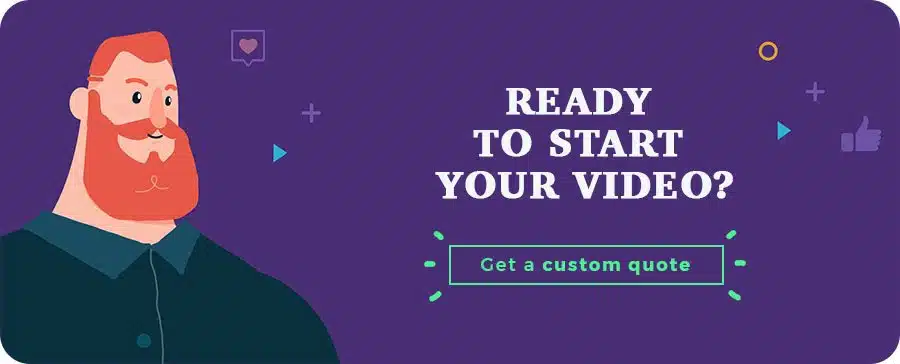 Wrapping Up
Nonprofit animation can bring huge benefits to your organization. We encourage you to consider using this type of video to spread your message and connect with the people who'd want to support you. Trust us, you'd be seeing the results soon!
If you can afford it, you should also consider partnering with a nonprofit video production company that can work alongside you to build your story from the ground up with fully customized pieces that match your image.