There are certain types of videos, like animated explainer videos, that focus on pitching a specific product to a company's potential customers. Corporate videos, on the other hand, are built around the core business itself. 
The ultimate goal of corporate video marketing is to promote a brand as a whole and invest the audience in the vision of the company. However, there are several other aims you can pursue with a company video as well, such as:
Launching a campaign or presenting a new product or service.
Positioning yourself as an expert in your niche.
Attracting like-minded and qualified job applicants.
Training and providing safety guidelines to your staff.
Presenting your business to investors and other company leaders.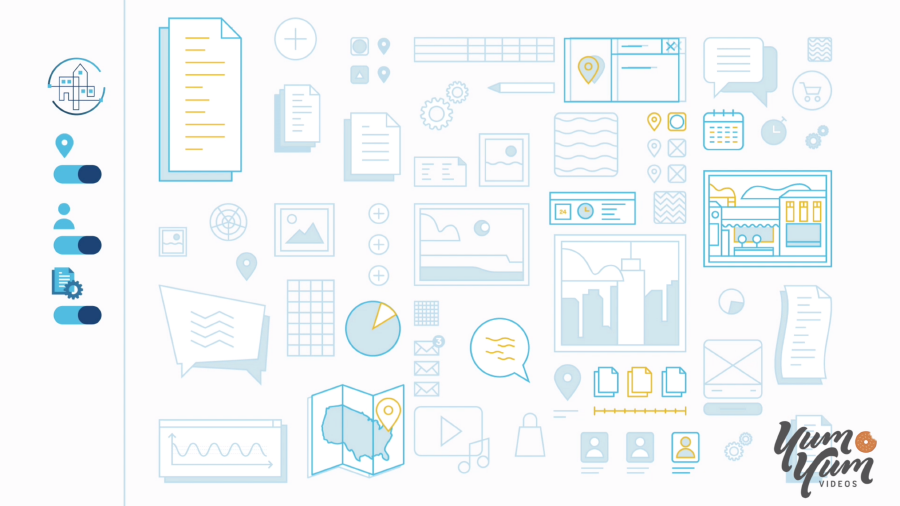 Why Do You Need a Corporate Video?
Other than to help you achieve all the goals we've mentioned above, here are other excellent reasons why you might need to include corporate videos in your marketing strategy:
Company videos provide an Easier Way to Share Information
Some people might enjoy reading written content such as a blog post on your website, but you will find that most customers react better to visual information delivered through videos. In fact, people are more likely to play your video than read through a wall of text to get the same information because it's quicker and demands less effort on their part.
Explainer videos, for example, are a fantastic medium through which you can easily convey complex or dense information in an interesting way.
Seamless Distribution Across Many Platforms
You might've noticed that viral videos spread like wildfire, and that's because this type of content is very easy to share across different channels such as social media. You can distribute your company videos online or through your company email account. Then your customers and employees can, in turn, share them with other people, exponentially increasing your reach.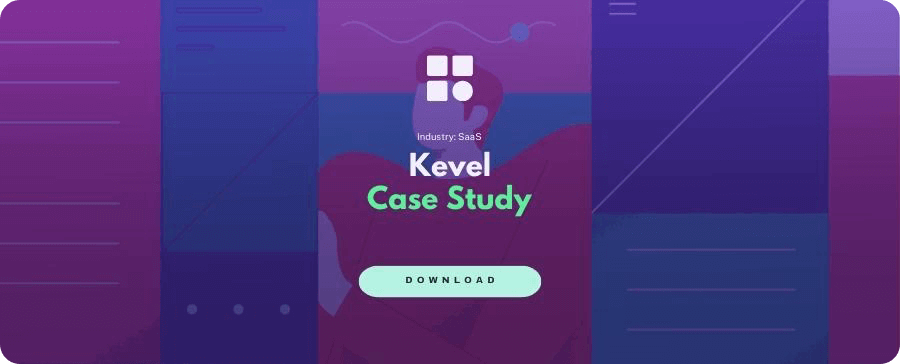 Improve Social Media and Search Engine Visibility with Company Videos
By distributing your corporate videos through social media and posting them on your website, you can easily improve online visibility. People can interact with your content on social channels and increase your engagement rates and reach, and search engines can index your company videos and boost your company's website traffic. 
Build a Closer Connection with Both Customers and Employees
With corporate videos, you can deeply enrich your company's branding. This type of content adds another dimension to your marketing efforts because it allows you to show both customers and staff who are the people behind the company's name and what they're like in terms of personality and values.

Best Corporate Video Examples
If you're in the early stages of planning your corporate video marketing strategy, you might find yourself a bit lost regarding the type of content you can cover in these videos. So, here are the best corporate video examples you can get inspired by.
1. 4 &Co —  Corporate Video Example
You probably already know that video content is a highly versatile medium to communicate a business' message. However, you might not be aware that they can also be a powerful tool to pitch your company to other business owners and educate them on your products or services.
Here, at Yum Yum Videos, we made this explainer video for our friends at 4&Co, a platform to build, grow and operate your business in coworking spaces. This example shows how you can highlight, through clear and efficient animations, all the reasons why another company might need certain services and how they can benefit from them.
The final result is a corporate video that offers a more didactic and engaging method for teaching the viewer all the relevant information about a company but from the point of what they're offering. The viewers can then discover by themselves which are the goals and values that drive and inspire the company's work.
Another interesting aspect of animated corporate videos is that they can be easily repurposed as training videos and shared with a company's staff to ensure they know what a particular product or service is all about.
The Takeaway
Animated corporate videos can help you target other business owners while ensuring that your staff has more than just a passing understanding of how your products or services actually work and of your company's goals and values.
2. Facebook — Remote Work VR
When you want to attract new talent, it can be helpful to have a corporate video that helps you promote how you implement tech to enhance the workplace experience and ensure the message reaches a broad segment of your target audience.
In this corporate video example, Facebook tells viewers that they can be a part of the company from anywhere in the world using VR tech. Moreover, it delivers a powerful message to catch the viewers' attention by showing that these new techs can help them be successful and achieve a good work-life balance no matter who and where they are.
The Takeaway
Leverage corporate videos to reach your target audience and recruit qualified applicants by tailoring the content to their goals, challenges, and desires.
3. Fiverr — Another Generic Recruitment Video
Most recruitment videos follow a similar script, and Fiverr has chosen to draw attention to that fact and produce a unique piece that highlights the company's sense of humor.
In this parody of the typical recruitment video, you wouldn't know exactly which brand is being showcased until the very end. However, this corporate video example does a great job of creating enough of an impression that viewers won't soon forget about the brand.
The Takeaway
Don't be afraid to show your sense of humor in your corporate videos. More often than not, that's what will set you apart from the competition and catch your audience's attention.
4. Google — Google Interns' First Week
What better way to entice potential applicants than with success stories of current staff? In this corporate video, Google placed the spotlight on five of their summer interns and let them share what it was like to work at the company and what the experience meant for them.
By following this corporate video example, you can plan a piece that allows you to showcase your company's culture and values while giving applicants all the information they need about the open position and your business' operation.
The Takeaway
Basing your corporate video on success stories can make your message more appealing to like-minded audiences and give them that last nudge to apply for the position.
5. General Motors — Employee Benefits at GM
Speaking of encouraging your audience to apply for an available position, it's always a good idea to produce a piece that highlights the benefits that employees can enjoy by working in your company to incorporate it into your video marketing strategy.
Here is one of the best corporate video examples we've come across in terms of that. The reason why it caught our eye is that it features real staff members who explain their favorite employee benefit along with the impact it's had on their lives. The result is an authentic and relatable message that the viewer can easily connect with.
The Takeaway
Having your employees deliver the message for you can make your corporate video more genuine and make the content more appealing to your audience.
6. Delta Airlines — What to Expect Interviewing to Be a Delta Flight Attendant
The uncertainty surrounding the hiring process of a company can often be the reason why some people choose not to apply for an open position even though they're fully qualified for it. When tailoring your corporate videos to potential staff members, it might be a good idea to provide insight into the interview process and address any concerns the applicants may have.
This piece by Delta Airlines is, without a doubt, one of the best corporate video examples out there because it delivers a thorough account of the interview process from the point of view of three different applicants. Each of these people had their own unique experiences, so they can provide specific tips on how to prepare for the interview.
The Takeaway
Ensure that your recruiting video has all the information your audience will need to get through the hiring process without issues and address any potential doubts to encourage them to apply.
7. Netflix — Netflix Culture: Freedom and Responsibility
You've probably seen many corporate video examples that merely enumerate a company's values and briefly explain its culture. The unfortunate truth is that those crucial aspects of your brand will come across as just empty words unless your viewers are able to see exactly what you mean by them and recognize the impact they might have on their lives.
In this piece, Netflix's key staff members from all around the world explain what the brand's values mean to them and what they look like in practice both in their work and their lives. By harnessing this video marketing technique, words can take a more concrete meaning.
The Takeaway
Corporate videos can help you convey abstract concepts such as your company's core values accurately and in a way that potential applicants will find easier to understand.
8. Toyota — A Commitment to Planet Earth
Besides your company's values, you might also want to share its mission and vision to build a closer relationship with your audience or find like-minded applicants, investors, and so on.
In this case, Toyota leveraged corporate videos to convey its efforts toward sustainability and promote an entire product line at the same time. The products featured in the video perfectly align with the message of working toward a carbon-neutral future, making this piece an interesting corporate video example because the promotion doesn't sound 'salesy' at all.
The Takeaway
Your corporate video can have more than one goal and help you share your company's mission and mission while promoting any products or services that are intrinsically tied to them. 
9. Starbucks — Helping Coffee Farmers Adapt to Changes in the Environment
Knowing more about your company and the origins of your products' ingredients and materials plays a key role in enriching your brand and building a closer connection with your customers. Corporate videos can help with that, too, allowing you to showcase the process your product undergoes before it reaches a store's shelves.
In this very short video, Starbucks shows the audience where they source their coffee beans from, as well as the challenges the farmers are currently facing and the company's efforts to help them. This way, they can highlight the importance that sustainability and the community's well-being have for them.
The Takeaway
Corporate videos can help you communicate to your viewers that your brand is much more than the final product you're selling and share with them all the thought and hard work that's put into it.
10. AT&T — AT&T By the Numbers
When you're looking to attract investors, you need to present them with hard data that demonstrates the growth and success of your business. But let's be honest for a moment; reading a bunch of statistics from a PowerPoint presentation is nothing short of boring. Luckily, here's where corporate videos come in!
In this video, the company provides a summary of the key statistics that reflect the company's growth over the past year in a way that makes them easier to understand. Moreover, the combination of music, animated text, and live-action footage make the overall experience more engaging and memorable for the viewer.
The Takeaway
Corporate videos can help you break down complex information into smaller pieces that are easier to digest. So, if you want to catch the eye of other company leaders you'd like to pitch your business to, you can try dropping a video like this one in their inbox.
11. Princeton University — An Initiative on Blockchain and the Decentralization of Power
Corporate videos can also be remarkably effective when it comes to improving internal communications within your company. When every member of your team is properly informed of their tasks and has a clear picture of your mission and vision, the company can work like a well-oiled machine.
This corporate video example shows you how you can update your staff on the latest company development, like the launch of a new piece of technology or product, without having to round them up for a meeting. As a bonus, you won't have to hear any complaints about "this could've been an email!" 😛 
With this type of content, you can explain the development of the product, how it works, and the impact it might have on your employees' work in just a few minutes while ensuring that your message is delivered and understood.
The Takeaway
Use corporate videos to complement your internal communications strategy and keep everyone in your company updated on the latest news and developments.
12. Columbia University — Why Pronouns Matter
Corporate videos are one of the most effective tools you can have under your belt to get staff up to speed on the implementation of new policies because they offer a unique way of delivering information and aid in its retention and comprehension.
When it comes to addressing sensitive topics, like respecting a person's pronouns, you need to ensure the tone of your company video is tactful and successfully conveys the importance of the issue.
One of the best corporate video examples in this matter is this piece by Columbia University because they give quick pointers on pronoun use and suggestions on how to implement this new policy. This example proves that animated corporate videos can be particularly effective at raising awareness of an issue through storytelling, color, clever design, and animated transitions and compositions. 
The Takeaway
The versatility of animated corporate videos can help your company cover a wide range of topics regardless of their complexity and sensitivity in a thoughtful manner that will still make an impact on the viewer.
13. Adobe — New Employee Welcome Video
A person's first day at a new job can be a nerve-wracking experience — there's just so much information to digest and so much to learn! Fortunately, there's a type of corporate video called "onboarding videos" specifically designed to welcome new hires, walk them through the basics of their new position, and sometimes even take them on a tour of the office.
This short piece just features the company's CEO and VP welcoming new employees and sharing the brand's values and mission. However, something as simple as that can put new hires at ease and help their first day go smoothly.
The Takeaway
Onboarding videos are one of the best corporate video types you can incorporate into your strategy because they can help new employees feel welcome and get them up to speed on what they're expected to do in just a couple of minutes.
14. Peakon — Meet Our Product Development Team
If you want to address what your company offers, you might want to consider featuring the people responsible for it. There's no one better to explain how something works than those who actually made it happen.
We've found that this piece is certainly one of the best corporate video examples you can get inspired by if you're looking for a complement to an ongoing marketing campaign. Your employees and their pride in their work can help humanize your brand and the products or services you offer and make a positive impact on the viewer's mind.
The Takeaway
With corporate videos, you can show your audience the faces behind an existing asset or a new launch to encourage them to connect with your brand on a more personal level. You might also want to consider leveraging this type of content to congratulate your staff on successfully completing a project, and even to introduce a new employee to the rest of your team. 
15. The Home Depot — Thank You to Our Associates from The Home Depot
Your staff is a crucial part of your business, but have you ever considered devoting a corporate video to thanking them for all their hard work? Well, that's exactly what The Home Depot did in this piece!
 We believe that this is one of the best corporate video examples out there because the message conveys appreciation for the employees' work while showcasing the company's core values to the viewer at the same time.
The Takeaway
Corporate videos offer a great way of showing your staff how much you value having them in your company. This, in turn, will help show your audience that your company is much more than just a logo.
Do You Need a Video Crew?
If you're looking for a professional corporate video company crew, we're pleased to say you've found it. At Yum Yum Videos, we pride ourselves on bringing your message to life and connecting brands and people through fully customized video content. 
We've provided video content services to a wide variety of startups and renowned brands, helping them achieve their marketing goals with unique and compelling pieces that leave a mark. 
So, don't hesitate to check out our portfolio and request a quote today. We'd love to discuss your project and give you a hand with your next corporate video! 
Wrapping Up
Mastering the use of a tool that can not only convey important information about a given company but can also make the audience truly understand and even feel the message is an invaluable asset.
Businesses of all sizes and industries can benefit from having their own corporate videos, no matter who the target audience is. The first step in creating a successful video is to learn as much as you can about these types of videos and how they work, and then, look at how other companies are tackling their own corporate video marketing strategy.
Hopefully, you now have everything you need to start producing your own corporate video!