YouTube is a great platform for users, content producers, and brands alike to share interesting stories, introduce new products, or simply offer useful information. In fact, numerous YouTube stats serve as evidence of that!
To help you gain a better understanding of this platform, here are 30 of the most important YouTube channel statistics for 2023. Besides exposing the importance of having a video marketing strategy, they'll give you insights into how people are consuming video nowadays and what you can do to reach out to them better than anyone.
Do you know how many people use YouTube? How do they navigate through the platform? What is their demographic like? 
Here are some YouTube statistics to help you dive into the audience you'll find there, and their practices, so you can guide your marketing efforts in ways that reach them more effectively.
1. YouTube Is the Second Most Visited Website in the World
Besides being the second biggest search engine, with YouTube statistics recording over 14 billion monthly visits, making it the second-most visited website on the Internet. In both categories, the only one above is its parent company, Google. 
This shows us that beyond being a social media platform, YouTube has become an integral part of the lives of many. Taking advantage of that, you can integrate your brand into your customers' lifestyles in ways that haven't been done before.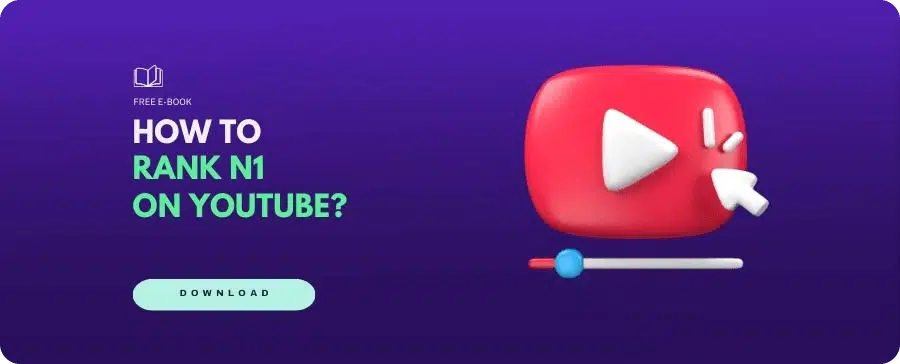 2. One in Four People on the Planet Have a YouTube Account
If you're trying to reach a wider audience, YouTube may be the social media platform for you, as it has 2.5 billion monthly active users. Users considered 'active' are those who have logged in at least once per month. With this amount of users, YouTube has become the second most popular social network worldwide after Facebook.
So if you're worried about not finding the audience you're targeting there, YouTube stats show you have a good chance.
3. The Daily Time Spent on YouTube Is on the Rise
Another set of YouTube statistics show that users spend 46 minutes a day watching videos. In 2019, this rate was 39.7 minutes per day, but that same study has found that from that point forward, and with a small push from the COVID-19 pandemic, YouTube's usage has been growing annually by a 5.2%.
What's interesting about this data is that among all social media platforms, YouTube recorded the biggest usage increase during the stay-at-home lockdown.
4. Users Plan to Spend More Time on YouTube
Besides counting on a large audience, the diverse content options available on YouTube keep people wanting more. A study from The Sprout Social Index in 2022 indicated that 51% of users intended to spend more time on YouTube this year. That is more than half of their current audience.
So, we may be seeing that average daily time grow even more!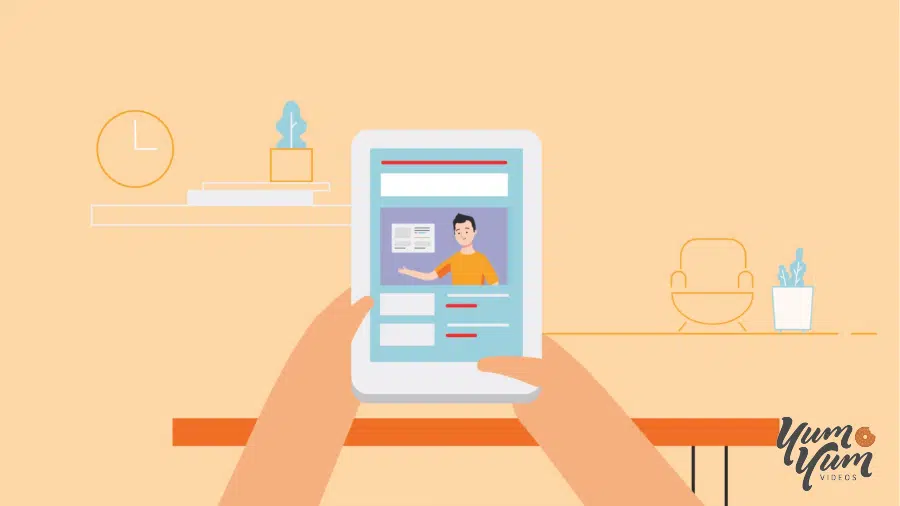 5. Billions of Videos Are Watched Daily
One of the things that makes YouTube a fantastic place to share knowledge and add value to your brand is the large audience of people constantly searching for video content. The Ominicore Agency estimated that every single day, approximately 5 billion YouTube videos are viewed. This means 1 billion hours of video are watched daily, and it goes to show just how many opportunities you have to reach your audience.
6. YouTube Is Mobile
If you asked users whether they preferred using their cellphones or desktop to watch a video today, mobile video viewing would have a sweeping win. According to YouTube stats, almost 63% of visits worldwide were made from mobile and smartphone devices. In comparison, desktop devices and TV account for less than 15%.
Do you still doubt the importance of mobile app marketing?
7. Mobile Users Visit Twice as Many Pages
Related to my previous point, it's been noted that users who access YouTube with their phone visit an average of 4.63 pages per session, while desktop users have recorded only 2.84 pages per visit. This is two times more videos watched than on other options!
Following these YouTube statistics, we can easily gauge the behavior of mobile users: besides spending the most time on the app, they tend to scroll around the most, visiting as many pages and watching as many videos as possible.
8. Millenials Take the Lead
Gen Z loves TikTok, and Baby Boomers can typically be found on Facebook. For Millenials, the preferred social media is YouTube. Among YouTube users, 522.5 million are aged 25 to 34, which is 20.7% of its total audience, and the biggest demographic group.
So if you're targeting this age group, you cannot leave YouTube and video content marketing out of your strategy.
9. Female Viewers Outnumber Males in Younger Age Groups
Besides Millennials, the YouTube demographic is made up mostly of men. But just like Instagram and TikTok, their younger audiences are mostly female. From ages 13 to 24, 26% of videos are watched by women, while men make up only 22%. This shows that in the future, the platform's demographic is probably going to change, with female users taking the lead.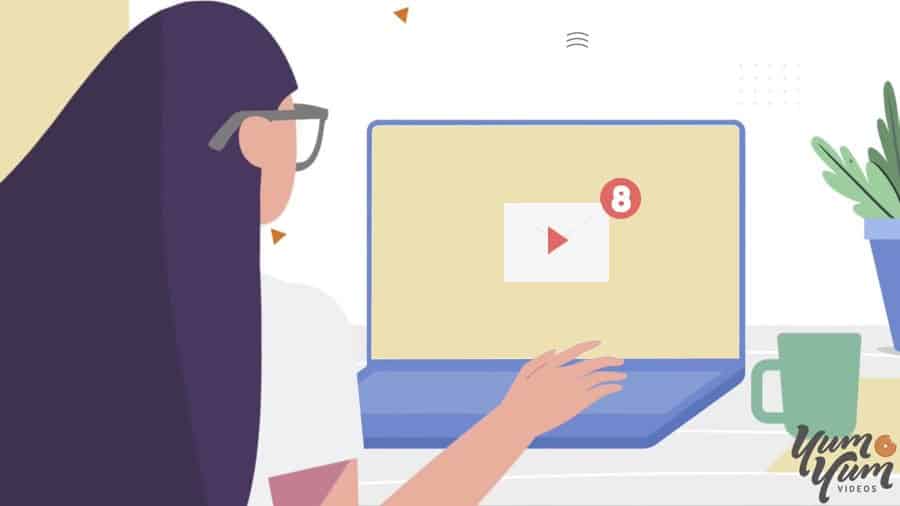 10. Users Are Multi-Channel
When watching videos, users flow freely between different types of content and mediums, taking advantage of all the platform has to offer. 59% of Gen Z agree that they use short-form video apps to discover things before watching longer versions later.
These YouTube stats teach us that to effectively leverage video content and appeal to your followers in every instance, you have to create varied content, both in short and long formats.
YouTube Stats about Content
Now, although there are thousands of daily visitors roaming through YouTube every day, I'm sure you have experienced the bittersweet taste of posting a video and getting absolutely no signs of life at least once.
Here are some YouTube statistics that give insights into the most popular types of content on this platform, what people prefer, and what is working. So you can avoid feeling like a drop in the ocean ever again 😀
11. The Most Popular Channels Are in English
It makes sense to hear that for this California-based company, videos in its native language lead the top 250: 66% of the content from YouTube's best channels is produced in English. Only 15% of the videos are in Spanish, and 7% in Portuguese. 
So no matter what language the content you produce is in, English subtitles are something you should consider adding.
12. Long-Form Videos Are Back
We're in the age of shorter attention spans and bite-size content, but what this shows us is that younger audiences are willing to stay put to learn and get informed on a topic they're interested in, love, or feel attracted to.
A new 2022 Ipsos survey of thousands of Gen Z respondents reveals that this generation likes to consume long video content, as long as it covers topics they're attracted to.
13. Gen Z Are Passion-Oriented 
A study conducted by Google with Omnicom Media Group revealed that video viewers want content that relates to their passions. 65% of Gen Z agree that content that's personally relevant to them is more important than the content that lots of other people talk about
Following these YouTube stats, we can see that personalization and specialization have become crucial to attracting viewers who are looking for specific knowledge and are not only guided by popularity.
14. Influencer Videos Are the Most Watched
Among the 100 most viewed videos, YouTube statistics show that influencer videos take the first spot as the most watched type of content. Entertainment content and trailers follow shortly after.
The popularity of influencers blew up on TikTok, but YouTube has taken the lead with more in-depth content, like video blogs and how-to videos, that allow viewers to bond more deeply with their favorite creators. And users like comforting content that allows them to relax.
15. Most Users Watch Livestreams
Another way for users to feel more connected with creators is through live streams. 85% of YouTube users have watched at least one real-time broadcast over the past 12 months. Livestreams allow viewers to bond with other people and feel closer to them.
These YouTube stats show us that the way people consume videos is changing, and live streams and other forms of connecting with your audience in a direct way are going to become fundamental going forward.
16. Gaming Content Has Been Going Down
In 2020, viewers spent 100 billion hours watching gaming content on YouTube, making it the biggest year for these types of videos. But since then, the numbers have only gone down. In 2022, YouTube Gaming Live generated around 1.17 billion hours of content watched. This represents a four percent decrease from the same quarter of the previous year.  
Reasons for the drop can be attributed to Twitch, the new streaming platform that has made a large number of users migrate. But if you're a game company, worry not: to this day, some of the most popular channels are from gamers, like PewDiePie. Just try to keep an eye on how those YouTube stats evolve.
17. Tutorials and Explainer Videos Are Extremely Popular
YouTube statistics show that this platform has more educational videos than the Library of Congress has books. (I know, crazy, right?)
Having become one of the biggest sources of information in the world, users take advantage of this platform to learn new skills, educate themselves, and find tutorials on certain tasks. In fact, 82% of users said they watch videos that help them learn how to do something at least once a month or even more often.
18. Music Stays on Top
Analyzing users' search activity, we can see that music is one of the most important types of content for audiences. 11 of the top 20 search terms in the past year related directly to music, be it song trailers, music videos, or an artist's content. At the same time, the platform's most-subscribed channels and most-viewed videos are of the same genre.
Times may change, but YouTube stats reveal that every generation uses this platform to listen to music.
19. Recommendations Drive What People Watch 
Algorithms shape the information billions of people consume. But in the case of YouTube, we get to put it in numbers: 70% of what people watch is determined by their AI. 
Unlike Instagram, organic reach seems to be far from dead here. By optimizing your video content with SEO tips, and staying up-to-date with algorithm changes, you can optimize your videos to reach wider audiences, without having to invest in paid ads.
20. Marketers Prefer Producing Shorter Videos
When it comes to sharing marketing videos on YouTube, 96% of professionals seem to believe under 10 minutes is the ideal length. Although placing a limit may be useful, I believe that the length of your video depends largely on the type of video you're making and what your objectives are.
That's what gives me the best results!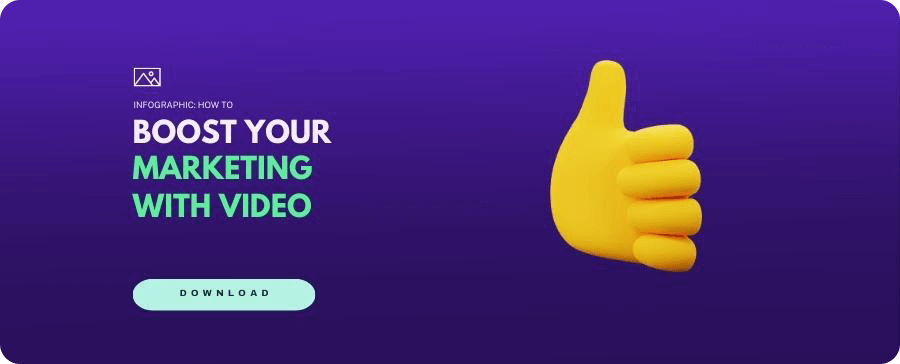 YouTube Stats about Business
YouTube Business offers many tools for companies and professionals, from advertising options to analytics. Here are some crucial YouTube statistics to help you better understand these tools and learn how to utilize them to their full potential.
21. Video Marketing Is on the Rise
According to Optinmonster, 95% of video marketers plan to increase or maintain video spending. This means that we'll probably be seeing more promotional content shared online, especially on video streaming platforms like YouTube.
This means that sadly for us, YouTube's audience isn't the only one growing: our competition is also going to increase every year. But don't let it get to you that much: As long as you focus on creating effective videos that appeal to your audience—and follow our previous tips— you'll easily stand out among others.
22. Bigger Channels Have Higher Engagement Rates
Unlike most social platforms, where engagement rates start decreasing as the follower count grows, according to YouTube stats, the average engagement rate for influencer's channels on this platform with over 1 million followers is 3.47%%. Meanwhile, creators with only 1,000 to 5,000 followers register rates of only 1.9%%.
Still, before doing a collaboration with any influencer, measure their engagement rates, and they decide if it's worth it or not.
23. Advertising on Youtube Makes People Aware of New Products
A survey hosted by Think With Google revealed that 75% of users say advertising in YouTube videos makes them more aware of new brands or products, while 70% of them say they bought a brand as a result of seeing it on a sales video.
In the online shopping journey, video has become the first stop. Before making a purchase decision, customers like to search online, watch reviews of the products, and see real-life images of the quality and how to use them.
24. Most of Us Have Watched a YouTube Ad
Keeping up with the YouTube statistics about ads, in 2022, promotional content reached 2.56 billion people. This indicates that, in the past year, roughly 1 in 3 people worldwide watched at least one YouTube advertisement. 
As an advertising tool, YouTube has an incredible reach, making it a key player in any branding campaign when looking to increase your presence in the minds of a certain audience or to make yourself known.
25. Young Adult Males Watch the Most Ads
Males between the ages of 25 and 34 make up the largest demographic on YouTube, accounting for 11.6% of the platform's total advertising audience. Of course, this platform offers very effective targeting options, so if that's not your ideal audience, you can still find new segments.
26. Add a Strong CTA
Internet Marketing Ninjas discovered that using a CTA inviting viewers to subscribe can increase a channel's subscriptions by 3,100%. In order to create an effective call to action at the end of the video, you need to specify a concrete action for your viewers, using action verbs that give the order to follow.
Also, try to reinforce these key sentences throughout the video. That way, viewers will leave with a clear understanding of the actions they need to take.
27. The Customer Is Always Right
When it comes to influencer marketing, advertisers seem to prefer content that subtly integrates the products, but viewers prefer videos that are fully dedicated to a product.
These types of dedicated promotions achieve the most watch time from users, with an average of 1,187 seconds. Meanwhile, product videos where it's subtly integrated into the content are left in second place, at just 82 seconds. 
Once again, what marketers prefer isn't always what gives the best results, and you should try to give viewers what they want. Thankfully, keeping an eye on YouTube statistics can give us new, more effective insights.
28. Experimenting in Campaigns Increases Ad Recall
Advertisers who used video experiments to play around saw their ad recall increase by 60%. That's why Google encourages publicists to conceive of every campaign as an experiment: see what is working and what isn't, what you learn, what new questions arise, and what needs to be optimized.
Experimental mindsets won't hinder you and will pay off in the long run. 
29. Vertical Videos Increase Conversions Per Dollar
In comparison to landscape assets, using vertical videos increases view rate by 31%. The takeaway from these YouTube statistics is that optimizing for mobile viewing and tailoring content to consumption preferences can result in noticeable improvements in results for marketers.
30. Consumers Prefer YouTube Ads
A study in 2022 revealed that 59% of people find YouTube ads more relevant and entertaining than promotions on TV or other streaming apps. The reason for this, according to the platform, is that their targeting options create a highly personalized experience for end users, increasing satisfaction for viewers and effectiveness for those who share the advertising.
Wrapping Up
As marketers, we're all aware of how useful statistics are to gain an understanding of a certain topic and convince both stakeholders and customers of the effectiveness of a certain product. To understand the impact of the platform, YouTube statistics are also fundamental.
The video-streaming site has come a long way since it was founded in 2005 and is now one of the biggest platforms online and a fundamental aspect of every brand's online presence. I hope this article allowed you to see that and offered valuable insight into the best ways to make the most out of your professional YouTube account.