Web video production has become an essential tool to help businesses promote their products and services, reach bigger audiences, and connect with their customers. Yet to achieve that, you need to find a provider whose skills and experience are up to the task.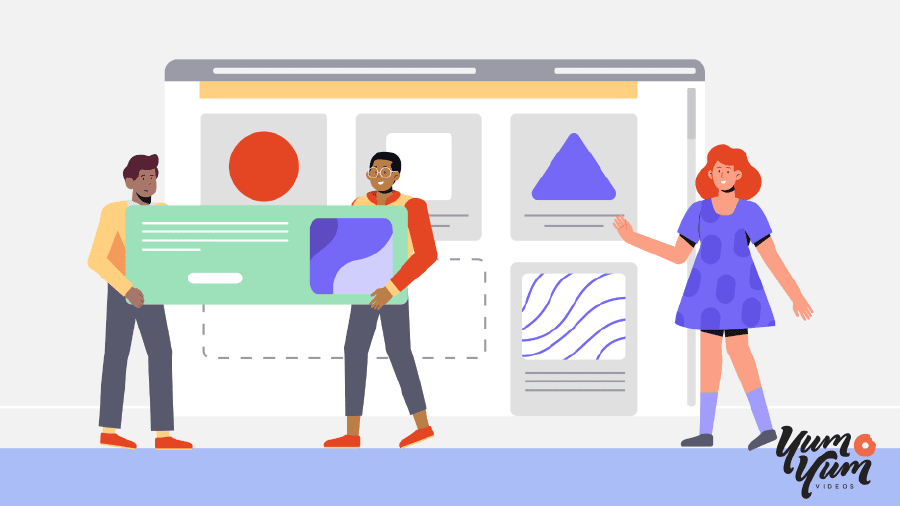 We know your time is valuable, so we want to help you spot that type of talent as quickly and effectively as possible. For this reason, we've selected some of the best web video production companies around and compiled them into this handy list; bringing you closer to that excellent live-action or animated piece you want for your site.
Let's get started.
What to Look for in a Website Video Production Company
If you're reading this, it probably means you are checking many video production websites, searching for the right fit. 
However, it can be hard to choose the right one out of the many providers you will come across online. Well, as you move forward, here are a few crucial attributes we think you should keep an eye out for when evaluating web video production companies. 
Quality and expertise:

Go to the company's video production website, check their

previous work

, and read about their production process. This will give you a sense of their content's quality, and that their level of expertise matches what you need for your project.

Customization:

Animated video production for websites

should be synonymous with unique, fully-customized pieces specifically tailored to match your business's image.

Communication:

Keeping you updated during the entire production process is crucial to achieving amazing videos. When contacting a potential web video production company to request more information or a quote, pay attention to their availability and response time. It should tell you what to expect if you decide to move forward with them.

Feedback:

Always look for more information about any company you're evaluating. Previous customers' feedback and online reviews can give you a good idea of what it'll be like to work with them!
Best Web Video Production Companies
Finding a provider online is one thing; knowing exactly where and what to look for when evaluating different options is another thing entirely. So, here are some of the best web video production companies on the market, along with a bit of information about each, so you can compare what they bring to the table.
1. Yum Yum Videos — Website Video Production Company
Founded: 2010
Team Size: 10 – 20 employees.
Clients: Amazon, McKesson, Walmart, American Express, Vodafone, Red Bull.
Pricing: $8,000+
Who we are:  A talented team of creatives and marketers who strive to connect brands and people on a deeper level, using customized video content. Over the past decade, we've made hundreds of unique pieces for a wide variety of industries, fully-tailored to their goals and needs.
Passion for the medium drives our work, which is why we've been trusted by both small startups and Fortune 500 companies to work on their content. Our mission is to bring your message to life in a way that effectively sets you apart from the rest and makes an impact.
So, if you need compelling animated video production for websites, don't hesitate to reach out and contact us. We'd love to give you a hand in bringing your ideas to life! 😃
2. Webdew
Founded: 2016
Team Size:  2 – 9 employees.
Clients: T-Mobile, Calendar, UBER, Microsoft. 
Pricing: —
Who they are: A young startup headquartered in India, with teams in the UK, USA, and Canada. The passionate team at Webdew is always hunting for new opportunities to grow and get better at what they do. Because of that, they offer not only animated video production for websites but also SEO services, marketing automation, web design and development, and more.
3. Levitate Media
Founded: 2009
Team Size: 10 –  49 employees.
Clients: Proofpoint, Yodlee, Smith System, Amdocs.
Pricing: —
Who they are: A professional team of animators, illustrators, scriptwriters, and artists that has helped hundreds of companies achieve their goals through live and animated video production for websites. They like to work with brands of all sizes and industries, guiding their clients through every step of the production process and tailoring it specifically to their needs.
4. Epipheo
Founded: 2009
Team Size: 10 – 50 employees.
Clients: Deloitte, SAP, Dupont, Epson.
Pricing: $10,000+
Who they are: A highly experienced web video production company that specializes in helping people "get it". They deliver epiphanies through video in the form of explainers, testimonials, branded content, and more. The talented and dedicated team at Epipheo shares our belief that storytelling is the best way to connect companies with audiences. For that reason, they offer video content that can cover virtually any topic and style a brand might need.
5. Social Driver
Founded: 2011
Team Size: 10 – 49 employees.
Clients: American Council on Education, Main Street Alliance, UnidosUS.
Pricing: $10,000+
Who they are:  A website video production agency that seeks to blend brand design and video into a digital content strategy to help companies share their story in a way that makes an impact on their audience and elevates their brand. They specialize in making both live-action and animated videos to explain complex messages in a way that even those completely unfamiliar with the topic can understand it and be inspired to take action.
6. Sparkhouse
Founded: 2009
Team Size: 2 – 9 employees.
Clients: GMC, Teracube, JWC Environmental, Stellar.
Pricing: $10,000+
Who they are: An award-winning studio that offers website video production for businesses looking to promote, explain and inspire viewers with entertaining, fun-to-watch pieces. They seek to fuse video production with marketing and advertising to ensure they hit all their client's goals. Always hunting for new opportunities to outdo themselves, their portfolio features wildly diverse and captivating pieces suitable for both startups and big companies.
7. Demo Duck
Founded: 2011
Team Size: 20 – 30 employees.
Clients: Weizmann Institute, IMB, GEICO, Zocdoc.
Pricing: $15,000+
Who they are: A website video production studio that almost needs no introduction. The folk at Demo Duck offer a wide variety of styles for businesses looking to boost their website performance through video content. Whether the goal is to humanize brands, educate audiences, or just promote products, their creativity and animation skills can make it happen.
8. The DVI Group — Web Video Production
Founded: 2000
Team Size: 10 – 49 employees.
Clients: Doosan, Payrix, Hansgrohe, Audio Technica.
Pricing: $10,000+
Who they are: A company with an extensive history in the industry and the portfolio to prove it. The creative team at The DVI Group likes to create videos as unique as their customers, offering web video production services that range from custom video content to innovative pieces in the form of interactive and personalized videos.
9. Pigeon Studio
Founded: 2012
Team Size: 10 – 49 employees.
Clients: LittleFund, Comarch Fraud Protection, the EU Cyber Direct project.
Pricing: $10,000+
Who they are: A web video production company based in Poland that's just reached the milestone of a decade of experience in the business. With an extensive portfolio that boasts a large number of corporate videos, explainers, commercials, and more, they specialize in using motion to translate products and ideas into captivating pieces. Their unique style aims at portraying brands in a lighthearted way to connect with the audience effectively.
10. Oddfellows — Website Video Production
Founded: 2012
Team Size: 10 – 49 employees.
Clients: Lunarcrush, Faire, Wine after Coffee, Prego.
Pricing: —
Who they are: A tight-knit group of designers and animators who share the goal of "making something extraordinary". They like to take on projects that align with their values, which is why they partner with select businesses that seek "rare and non-traditional" animated video production for websites. While they don't have an easily recognizable style, their fully-tailored pieces can engage viewers from the very first frame.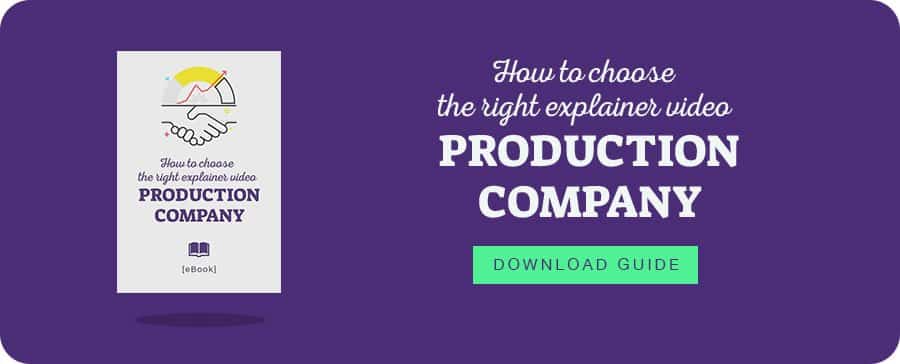 Just like we promised you; some of the best web video production companies you can work with to bring your ideas to life and boost your site 😉.
We know that the quest to find the right video agency is not easy, and even though we can't speak for the other companies' processes, we can tell you that here, at Yum Yum Videos, your needs and goals always come first. 
We take time to fully understand what you are looking for and tailor each and every one of our assets to your audience's specific tastes and business' marketing objectives.
We strongly believe that constant communication with our customers and paying close attention to detail throughout the entire process are the key to delivering high-quality videos we can all be proud of 😄.
But if you're curious about the ins and outs of our production process, we've made an entertaining video about it!
We're always eager to offer the best website video production services around, so don't hesitate to get in touch if you want to discuss how we can work together on your next video. We're just one click away! 😊
Wrapping Up
If you want to enhance your marketing strategy, you need to choose a good provider out of the many available out there. We've gathered some of the best website video production companies to give you a solid starting point. Hopefully, you'll find exactly what you need among these agencies and get started on your next project right away!