Are you developing a marketing video or about to outline a video marketing campaign and want to make sure that your video gets in front of the right audience? In today's article, you're going to learn some of the most effective channels you can use in your online video distribution strategy, while you also get some additional information to maximize the results of your campaign. Let's start!

Promoting Videos: Which Types Are Easier To Distribute?
Video content offers you amazing benefits: more online visibility, brand awareness, better SEO, the rise of conversions and sales, and so much more. It's one of the most effective formats you can use to enhance your marketing strategy. Did you know that video marketing will account for 80% of all internet traffic by 2019? You should really consider it as part of your strategy, trust me.
In this context, and among the wide range of marketing videos you can resort to, some of them are easier to distribute than others. Let me give you some examples:
Educational videos
Educational videos are a great format to educate your target audience about a specific problem they have and in which you are an expert in solving it. They give you the chance to position your brand as a referent in your niche. Keep in mind that nowadays people go to the Internet to look for specific answers and an educational video can become the answer they're looking for. What's best, if they find your video useful they will share it with their peers. This way your video will get promoted in a natural way.
Check out this example of an educational video:
Videos that feature humor
Video content is attractive and engaging per se, but if you include a dose of humor you will make it even more enticing and memorable. People love having fun and if they really enjoy what they're watching they will certainly spread the word about it. Here you can see a good example:
How-to videos
Similar to educational videos, how-to videos give a specific solution to a certain problem. You can show your target audience a specific process, or an explanation or training about something related to your product or niche, and this way you can gain a special place in their minds. If you help them with a problem they have, they will feel encouraged to share that helpful content with others.
Explainer videos
Animated marketing videos combine stunning visuals, attractive animations, a compelling voice-over and some other great features to get to a highly engaging, appealing and educational video format. The power of customization can enhance their benefits, even more, making it one of the best video formats to get shared and to easily get distributed.
These are just a few, but of course, there are some others. And what's better, you can distribute any type of video if you pick out the right channels. See below!
7 Channels For An Effective Online Video Distribution Strategy
Keep in mind that it's vital that you choose the channels that best fit with your marketing goals, the product/service you offer, the niche in which you act and the specific buyer persona you target.
When setting up your online video distribution strategy, you can resort to organic channels, paid channels, or you can even do a mix of both. Let's analyze this in detail:
Organic channels
Your own network
Why not start by promoting your marketing video among your own network? Take some time to send your video by email to all those subscribers that you currently have in your database. Many marketers do not consider it but this is a good start!
Social media platforms
Video content fits perfectly with social media logic. If you develop a catchy and enticing video, you can get likes, comments, and shares and generate buzz around it. Consider Facebook, Twitter, Instagram, YouTube, Snapchat, and many others, based on your specific needs (marketing goals, target audience, and type of product).
Talking about YouTube, which is -by the way- the 2nd largest search engine in the world and the 3rd largest social network, you have to develop a wise video SEO distribution strategy to stand out from the competition. Download our free eBook on How to rank number #1 on YouTube and get some interesting tips to get to the first positions of its ranking.

Social groups and forums
Spread the word on groups and social media channels that gather the target audience you want to approach. If you do some careful research you will get in front of people that are interested in what you have to say, and this raises the chances of your video being liked, commented on and shared. Specific forums can also be valuable in this sense. Make sure you pick out those that are active and relevant to your niche.
PR tactics
Consider getting in touch with journalists, editors, producers, and media outlets, in general, to provide them with a press release or some other type of corporate marketing material that includes your video. If you work on those relationships on a periodic basis you will get interesting results.
Blogs
Post your video in your own blog as a way to encourage people to stay longer on your site and enhance your SEO efforts. Also, distribute it on other people's blogs (such as key bloggers and influencers, high-rated blogs, etc.) and do some guest posts (featuring your video, of course!) to gain more reach. This way, you will drive more visitors to your website and you will also be offering valuable content to their audience too.
Paid channels
Paid ads
With AdWords or AdSense you can get pretty quick results (at least, in less time than driving traffic organically). The good thing about paid ads is that you can focus on specific target audiences, track the performance of your ads and make the necessary adjustments. Of course, there is no magic behind it but they are a very good option!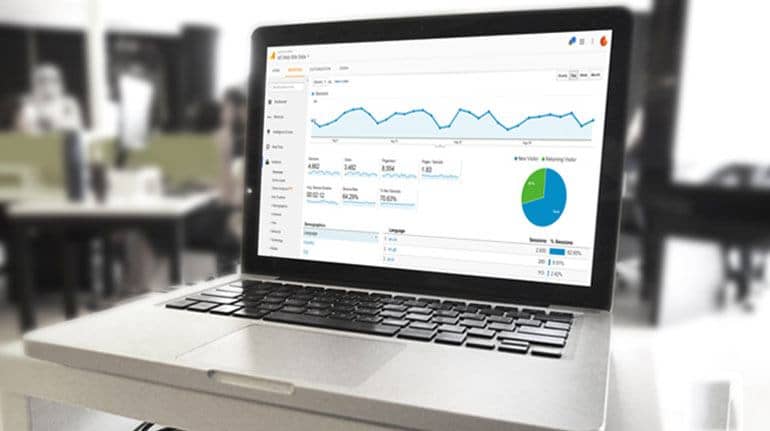 Paid content promotion
You can resort to platforms like StumbleUpon, Reddit Ads, and Outbrain, just to name a few. More alternatives? Promoting your tweets/videos on Twitter, run a Facebook or a YouTube ad campaign, and much more. Paying for others to promote your content works very well.
Of course, you can find out many other promotional channels out there (website, landing pages, newsletters, etc.). This is just a compilation of some of the most popular ones!
6 Tips To Maximize The Results Of Your Video Marketing Campaign
So far, you have a clear idea on which channels and platforms can be a good choice to promote your marketing video. But you also have to bear in mind some key considerations that will help you maximize the effectiveness of your video marketing campaign. You can distribute your video in as many channels as you want, but if you don't stick to these guidelines, all your efforts will be in vain, trust me. Check them out!
Choose an enticing thumbnail

: this is not a minor detail at all. The thumbnail you choose can make a big difference in terms of clicks. Make sure you pick out an image that is attractive, inviting and also coherent with the content that the viewer will find inside. Here you have some interesting tips on how to leverage the power of

video marketing thumbnails

.

Pick out the right video hosting platform

: names like YouTube, Vimeo, Wistia, Vidyard, and many others may resound in your mind. It's vital that you choose the one that best fits your needs: analyze the branding options you want, the type of tracking tools you require, and other factors before making the final choice. For instance, here you have the

top 5 best video hosting for businesses

.  

Add a compelling Call To Action:

you have to guide your viewers in the direction you want, to let them know which next step they should take. A

call to action

is a must in this sense, so don't dismiss it when you develop your video! It has to be coherent with the goal your video has. This will let you track results the right way.

Find an attractive title:

write a title that quickly grabs your viewer's attention, that is catchy, enticing, descriptive…but also brief! It's important that you make it coherent with the content that they will find within it.

Choose the right keywords:

do some research and come up with those keywords and longtail keywords that are relevant to your niche. Include them in the title and tags of your video. This will put it in front of the right people.

Focus on the channels that work best for you:

remember that it's vital that you choose the promotional channels that match your specific goals, target audience, and product.
Are you thinking about developing a marketing video? 🙂 At Yum Yum Videos we have wide experience in video marketing and can help you with your video too. We always focus on making every single video fully custom to the needs of our clients, and give it premium quality, always keeping an eye on every detail of the video production process. Get in touch with us and let us know about your needs, so we can help you produce your next marketing video!
Summary
Producing a stunning marketing video is the first step, but then you have to look for the best channels to promote it on. In this blog post we've seen some of the most popular and effective platforms and tactics you should include in your online video distribution plan, and some other additional tips that will certainly help you maximize your ROI.
Finally, we invite you to surf our blog to get more interesting tips and tricks on explainer video production, video marketing trends, and more. Have fun!