Did you know that by using video content you can quickly grab your audience's attention while you also boost engagement, persuade them, and lead them in the direction you want? Just like almost everything in life, to get good results you have to do things the right way. Video marketing is not an exception: to get the results you want you need to follow some basic guidelines, from development to distribution. In today's blog post we'll focus on which channels you can use to promote your marketing video to maximize results and, additionally, we're going to review some key tips that will help you get the most out of your online video distribution strategy. Ready to start?

Types Of Videos That Are Easier To Promote
Video content can bring fantastic benefits for your business: more online visibility, more brand awareness, better SEO, more conversions and sales, … Savvy marketers are resorting more and more to this amazing resource: because it's highly effective, and because people love it. Not by chance, video marketing will represent 80% of all internet traffic by 2019.
In video marketing, you can find a wide range of marketing video types to include in your mix, but the truth is that some of them are easier to distribute.
Let me give you some examples: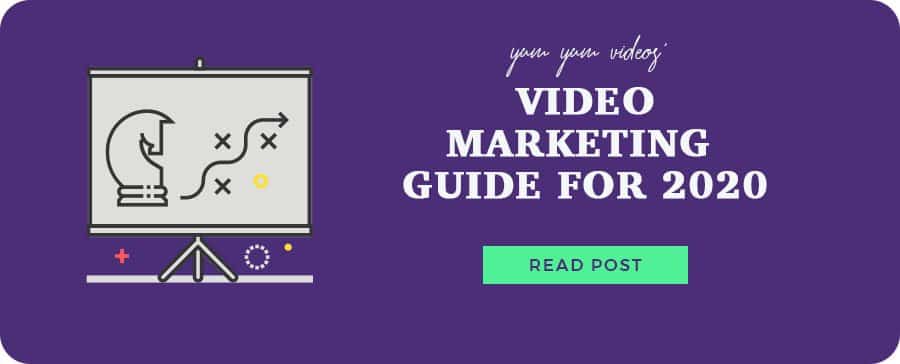 Educational videos
Educational videos are the perfect format to inform and educate your target audience about a specific problem they may have, and in which you can give them a hand. By providing them with useful content in this sense, you can gain a special place and stand out from the competition. Having in mind that nowadays people go to the Internet to look for answers to their needs, offering them valuable information can encourage them to share it spontaneously with their peers – if the content was valuable for them, they will consider it useful for others too.
Here you have a good example of an educational video:
Videos that include humor
Fun and entertaining content will strengthen the engaging power video has even more. People love consuming interesting content and if it makes them laugh, even more so. Take advantage of that and consider including a dose of humor in your marketing video. If viewers enjoy watching it, they will certainly "spread the buzz" around it. Videos that feature humor are easier to distribute!
How to videos
Just like educational videos, how-to videos give you the chance to gain a special place in your target audience's minds, by offering valuable content that meets their needs. You can show them a specific process, explanation, or training about something that you do really well (in other words, offer them the solution to their problem). In the same line, they will feel encouraged to share that useful content with others.
Explainer videos
Animated marketing videos combine stunning animations, attractive imagery, a compelling voice-over, a catchy soundtrack and some other interesting resources to get to a highly engaging, informative and also educative type of content. This is one of the most shareable types of marketing content and it's really easy to distribute too!
Despite these easier-to-distribute types, of course, you can promote any type of marketing video by using the right strategy and the right channels. We'll talk about this in the following paragraphs…
Online Video Distribution: 7 Channels For A Rocking Promotion Strategy
First of all, keep this premise in mind: pick out those channels that best fit your marketing goals, product/service you offer, and buyer persona you target. Next step, to outline your online video distribution strategy you can choose from organic channels, paid channels, or do a mix of both.
Organic channels
Your own network
Many marketers don't even think about this, but why not start with the basics and distribute your video in your own network? Spreading it via email among your current subscribers can be a great start!  
Social media networks
Social media platforms are one of the best channels to promote your marketing videos on: the social logic fits perfectly with the video content logic. By producing attractive video content you can quickly get likes, comments, and shares. You can think about names like Facebook, Twitter, Instagram, YouTube, Snapchat, Periscope, and many others. Just make sure you choose the ones that best fit your marketing goals, type of product, and target audience.
Talking about social media… YouTube stands out as one of the best alternatives to promote your videos on: it's considered to be the 2nd largest search engine and the 3rd largest social network in the world. BUT, to get to the first positions in its ranking and stand out from competitors, you need to set up a wise video SEO distribution strategy. Our free eBook on How to rank #1 on YouTube can give you a huge hand in this sense!
Social groups and forums
Consider also leveraging the power of social media channels that gather the audience you want to approach. Keep in mind that they are all potential customers that have a true interest in what you have to say, so your chances that your video gets likes, comments and shares rise a lot. Forums that are related to your specific niche are also a great alternative. Choose those that are active, updated and that offer valuable information.
PR techniques
Implementing some PR tactics can also be a good move. You can write a press release or send some specific corporate marketing material (including your video, of course) to journalists, editors, producers, and reporters. By establishing a solid and trustworthy relationship with them, you can get interesting results over time.
Blogs
Start by promoting your video on your own blog. This will help you improve your SEO efforts. Additionally, you can post it on other people's blogs (key bloggers and influencers, blogs with high rankings, blogs that target the same audience like you, etc.). You can also write some guest posts (with your video inside, of course) and distribute it in third-party blogs. These are all great alternatives to gain exposure through blogging!
Paid channels
Paid ads
By using platforms like AdWords and AdSense you can get good results pretty quickly (or in less time than driving traffic organically). Forget about magic, but one thing's for sure: the interesting thing about these platforms is that you can focus on a specific audience, track the performance of your campaign, and make the necessary improvements to optimize it.
Paid content promotion
You can also pay other sites to promote your content. This is another good alternative. You can think about platforms like StumbleUpon, Reddit Ads, or Outbrain, just to name a few. You can also use Twitter, Facebook, or YouTube ads. Just choose the ones that work best for your specific case!
This is just a compilation of some effective promotional channels you can resort to, but there are many more out there! Now let's review some key tips to get the most out of your video marketing campaign.
6 Key Tips To Maximize The Effectiveness Of Your Video Marketing Campaign
Keep these suggestions in mind for the moment you carry out your video marketing campaign!
Pick out an enticing thumbnail: choose an inviting and catchy thumbnail that quickly grabs the attention of your audience. Check out these tips on how to leverage the power of

video marketing thumbnails

!

Choose the right video hosting platform: pick it out according to your specific needs. Services like YouTube, Vimeo, Wistia, and Vidyard are some of the most popular ones. Here you have a list of the

top 5 best video hosting sites

for businesses

.

Include a strong Call To Action: guide your viewers in the direction you want, ask them to take the next step in your sales funnel. Keep this in mind when developing your video!
Choose an attractive title:

make the title of your video brief, compelling, alluring, and descriptive of the content inside. Avoid misleading your audience with a title that is not accurate to the content that the video offers.

Pick out the right keywords:

evaluate and choose which keywords and longtail keywords are important to your niche and add them to the title and tags.

Focus on relevant channels

: remember to choose those promotional channels that best fit your marketing goals, target audience, and type of product. Not every channel works for every business!
At Yum Yum Videos, we have wide experience in developing marketing videos. If you need help with yours, just drop us a line and we'll be glad to guide you!
Just for you to know, we always customize every video we develop according to our client's needs, give it the best quality and keep an eye on every single detail of the video production process. You can watch this video to learn more about how we work:
Conclusion
After developing your marketing video, you have to work on a wise distribution strategy to give it maximum exposure and reach. In this blog post, we have reviewed some of the most effective channels that you can include in your online video distribution mix, while you also got some killer tips to get the most out of your video marketing campaign.
See you in our next blog post!