Did you know that explainer videos can boost your online sales by 20%? And that they can increase the average time visitors spend on your site by 2 minutes? How about that people tend to favor video content over text? If none of these things ring a bell, then perhaps it's time for you to have a talk with your marketers.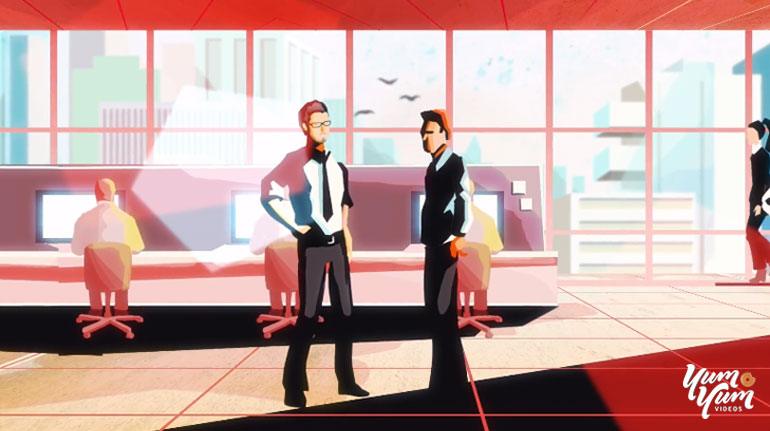 Why would you? Because if they aren't telling you about the huge benefits of explainer videos, then there might be other useful things they might not be telling you. Hey, we're not here to judge them – we're here to help you understand how these videos can turn around your marketing efforts and provide you results you've only dreamed of.
The video advantage
I'd bet you are impressed by the numbers you saw in the first paragraph. Well, you should be! In today's marketing scenario, it's pretty hard to get close to those numbers. There aren't magical tricks to get them. You just have to plan a sound strategy, make the effort and develop several pillars that can sustain that kind of growth. There are a number of ways you can try but we're here to speak on behalf of explainer videos.
You've surely already seen them. These company videos showcase some of the brand's personality along with how they work and why you should have them in mind. That seems like fairly standard stuff, the things you'd see on an About us page on most websites. Except there's a hidden value there.
First of all, let's go back a little. I said above that people tend to favor video over text. You probably already knew this by experience. Numbers talk of a 4:1 ratio in favor of video. It isn't hard to imagine why – watching videos requires less time and effort. Getting the point across is simpler with videos in a time where the attention span of the audiences is getting shorter.
Watch this catchy animated explainer video for instance:
[video_youtube url="https://www.youtube.com/watch?v=OJg7H7Ssbog"]
If you can play that in your favor (and why couldn't you?), then you'll have to focus on what you have to say. This is a very important part of what make this kind of video so successful. A company video shouldn't simply be a rundown of the brand's history but rather an exciting and compelling display of the company's uniqueness. With texts, adjectives can only get you so far. Videos add several levels to appeal more directly to audiences.
That's when style comes into consideration. It isn't the same to bet on a motion graphics video or on a whiteboard video. They have unique strengths and weaknesses that you have to balance before deciding which one you should pick. That, combined with some level of customization, can surely get the job done – showing your potential customers who you truly are.
What your marketers aren't telling you
What makes people pick a company over the other? Quality, price and the brand's overall perception. I can't help with the two points but videos can certainly lend you a hand with the latter. If you are sure you can compete on the quality and price of whatever you offer, then you have to make that clear in your marketing materials.
In this context, videos become an important cornerstone of any strategy. I've already established that they are direct and to the point, and that people prefer them. From there stems another series of benefits:
A website with videos retains their visitors for longer periods of time.
Data shows that visitors spend 2 extra minutes on average on sites with videos. Since you want them to be on your site to soak up what you have to offer, that's an unmistakable advantage.
Longer visit times tend to end in increased conversion rates.
Communicating with your target audience in the clearest way possible is key to making more sales. Explainer videos aim to do that for you and they are proven to provide a whopping 20% average boost to sales.
Videos help any site rank higher.
Google loves high quality content and has been rewarding it for years now. Videos are among the things the search giant considers as 'high quality', so investing in one will help your rankings. That's not all. Putting your company's videos in YouTube will also help, as the video platform is the second biggest search engine in the world. You want in on that, right?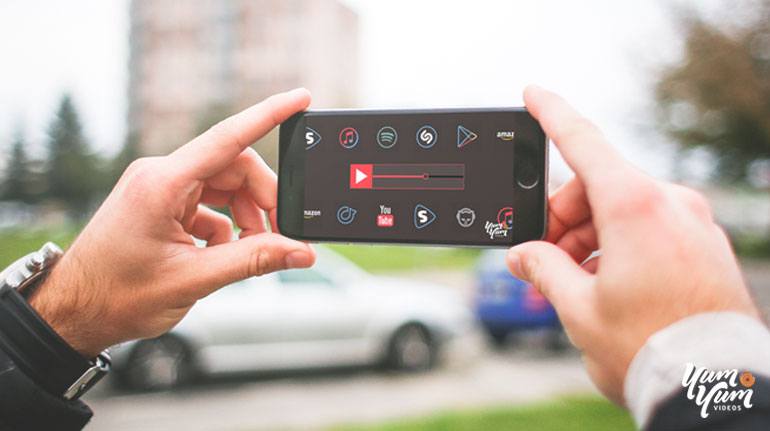 As you can see, quality is tied to benefits. As long as your videos aim for excellence and originality, you'll get sweet results. Of course, quality isn't something that grows on trees. You need to work with the right company and the right experts to be sure the resulting product lives up to your expectations.
Finding the perfect video development company
If you're looking to find the company that can develop videos that perfectly fit your brand's personality and message, then you'll have to do some research. A lot of research. We can help you with that. Just download our free eBook 'How to Choose the Right Explainer Video Company for your Business' to get some tips and suggestions on what you should be looking for.
Basically, you want a company that has experience with several video styles, that has already worked with companies your size and knows how to speak to different audiences. Visiting their sites isn't enough. You should check their video portfolio to see their work, watch testimonials from their past customers, and even get in touch with them to see what it can offer to your company in particular.
Yum Yum Videos can be that company for you! Feel free to watch our past work, testimonials, or just contact us and let's talk!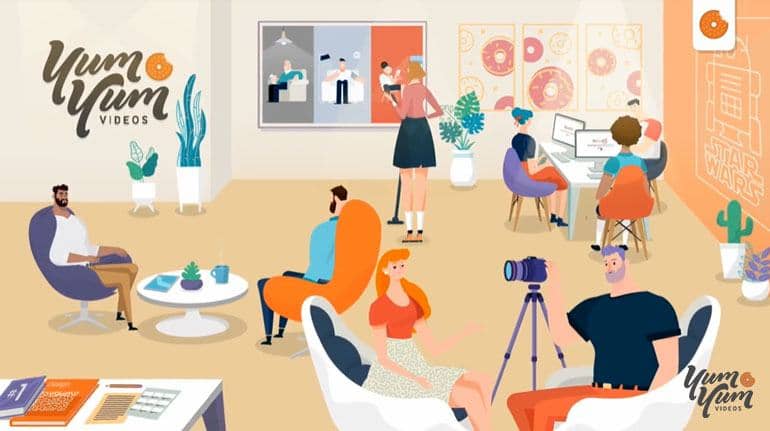 Reaching this point, there's another thing you should know that your marketers may have never told you – how much it'll cost to make an explainer video (and when can you expect to see a return on that investment). This is extremely important to understand before diving into the quest for the video company. Why? Because you want to avoid surprises when it comes to the budget.
What the company offers, what you need and what you can pay
By now, you've surely realized that you need videos in your marketing toolkit. That's good. Perhaps you might even search for a couple of video development companies. That's fine too. But now comes the decisive part – how much are you willing to pay in exchange for what you're looking for?
So you can have an idea, US companies that create videos are now charging 15,000 and 25,000 US$ per video. The results are top notch, delivered on time and highly customized to your brand. This may sound expensive to you or not. That doesn't matter right now simply because you'll be glad to learn that there are companies outside the USA that can provide you with the same results but for half the price.
That's possible thanks to companies like Yum Yum Videos. We're based in Argentina and work with a mix of local talent and US experts. That allows us to cut some costs along the production line and to be able to offer you a very competitive price that ranges from 6,000 to 12,000 US$ for a video. Don't believe for a second that the reduced cost means we are sacrificing quality – it's just how outsourcing works.
Unless you have the specific need of a video company that's across the street, it doesn't matter if the video experts you work with live in Los Angeles or Buenos Aires. As long as the company is professional and can deliver the videos online and on time, you should feel free to hire whoever you think is best. Be sure they can guarantee the quality of the work (like we do with our exclusive work process).
Still believe that we're charging too much for our services? Then think of what you're paying for in order to understand how fair the price actually is:
Unique character development
Detailed animation and editing
Expert consulting
Besides, that price covers the whole production process (usually 6-8 weeks) of a 60-90 second video that's tailored especially for your brand. In other words, you're paying for quality, originality and for a piece of material you can use for months and months to generate brand awareness and increase visibility. Put that into context, it doesn't seem like that much, does it?
What you should take from all this
If your marketers have failed to point out how explainer videos can help in your business growth, then don't just sit there and feel sorry for yourself. Mend the mistake and spring into action. Benefits like more sales, a distinct voice and better traffic are waiting for you to decide.
Don't let the price tag stop you either. Crunch your own numbers and see how much revenue you're generating right now. If you can cover the total cost of an explainer video within 3 months, then you shouldn't think twice – you should start looking for the video company right now. And after that is done – why stop? You can benefit from videos even more by developing commercials, testimonials and educational videos that can bring further value to your brand!
Want to learn more about videos and inbound marketing? Then don't miss this video!
[video_youtube url="https://www.youtube.com/watch?v=R0UWvdyABFo"]
Don't let those burning questions trouble your mind – leave them in our comments section and let's talk about them!