What's the first thing that pops into your mind when you think about online video websites? YouTube, right? It's not a surprise, though – YouTube is the go-to video site for most people, even for us here at Yum Yum Videos!
But as good as YouTube is, it is far from being the only good option! There are, in fact, many other similar video websites out there – each with its unique strengths and features to be discovered.
Marketers, content creators, business owners, and even regular users should at least be aware of their alternatives and know about some of the other options available. So, we bring you a cool list with our 10 favorite alternatives for video sites that aren't YouTube. Enjoy!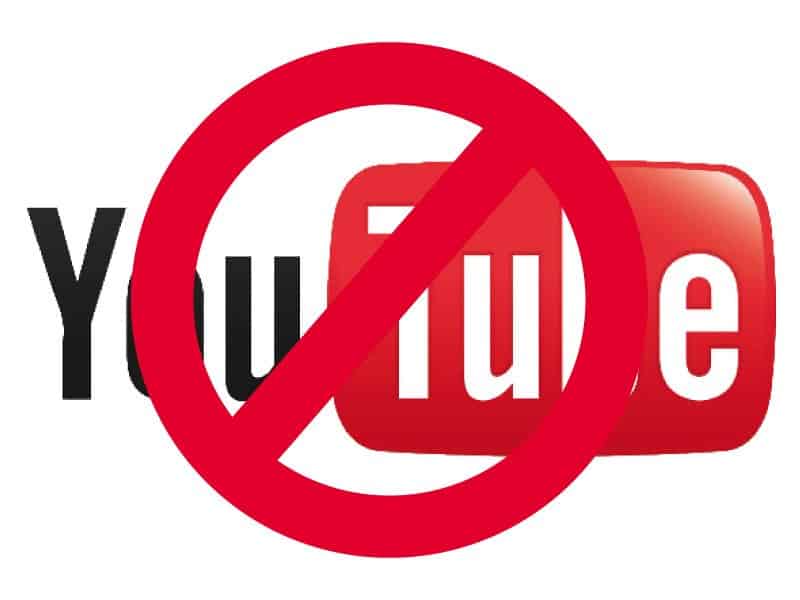 The 10 Best Video Sites That Aren't YouTube
Now you are all set, let's review 10 amazing video websites like YouTube, but different 😉
One of the latest video hosting platforms and a strong competitor to YouTube, Instagram TV seems to be here to stay.
The special thing about IGTV is that their videos are tailored for mobile users– you can only browse through the app, and this is why all videos on this platform are vertical and full-screen.
Videos uploaded on IGTV can be up to 60 minutes in length (15 minutes if your account is unverified), and if you're a content creator, it's one of the greatest video sites to showcase your work to a large audience. Users are able to browse through accounts they follow, or simply browse through a feed containing curated content based on their interests.
The rise and popularity of IGTV confirms one thing – the future of video is mobile. Lately, the trend is marked by full-screen video, in a vertical format (a 16:9 ratio), and a completely intuitive interface (swiping left or right for changing videos, and swiping up for browsing – but that's it). All meant to simplify the mobile experience for video platforms!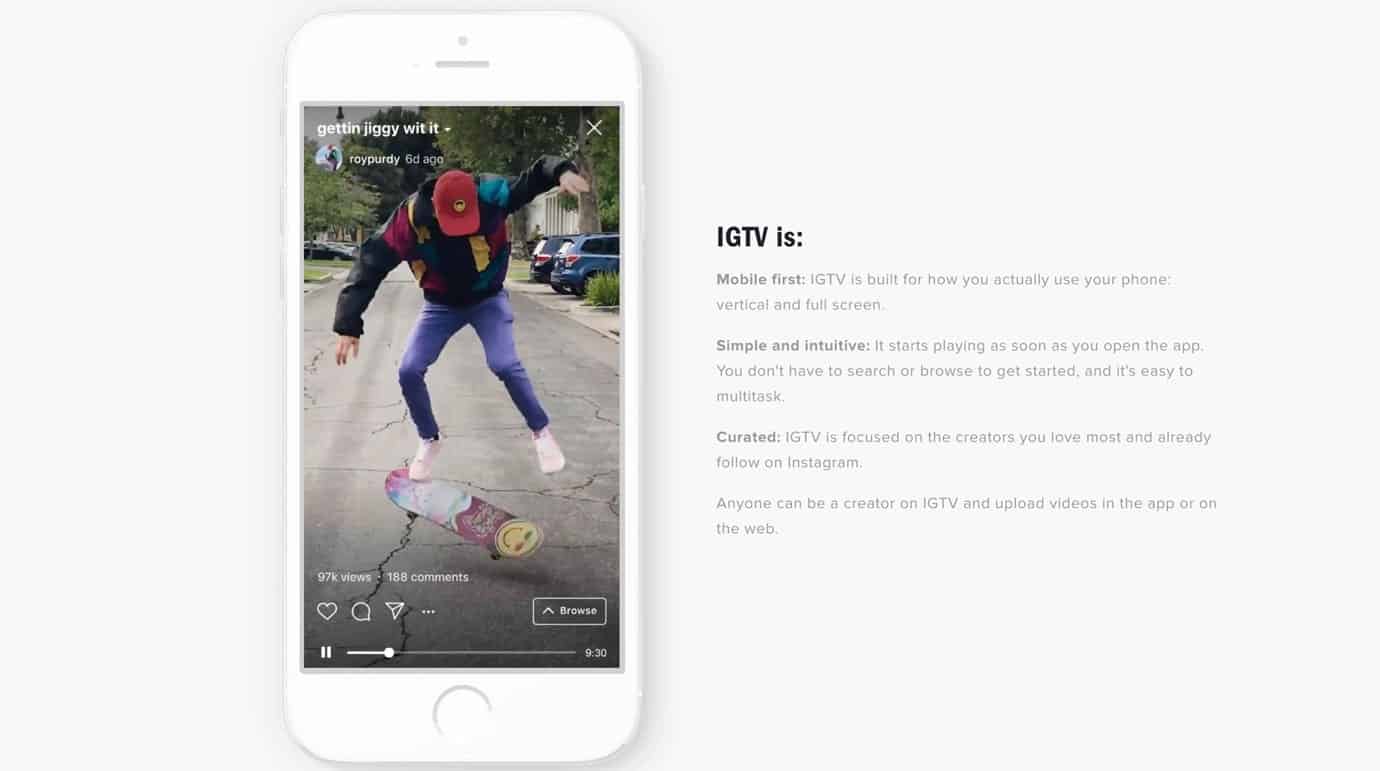 Let's start by stating the obvious – TikTok isn't just a video website like YouTube. Having taken the world by storm, TikTok stands now as one of the fastest-growing video hosting and social media platforms out there.
It is used to create short lip-sync, comedy, and talent videos that appeal to younger demographics looking for snippet-based entertainment!
How big is it? Well, it was the most downloaded app in the US in October 2018, the first Chinese app to achieve this. As of 2018, it was available in over 150 markets and in 75 languages. In 2019, TikTok was declared the 7th most downloaded mobile app of the decade, from 2010 to 2019. Marking its ascension into the social media big league.

While not strictly a spot to watch videos online per se, Wistia is one of the best video sites as far as hosting goes. A direct competition to YouTube in this regard, it's is often used for video marketing campaigns due to their in-depth analytics and wide array of embedding, autoplay, and customization options.


Even here at Yum Yum Videos, we use Wistia to share our portfolio, case studies, and other pieces! So, check the platform out and see if you like it as much as we do 😊
You probably already knew this one, right? Vimeo is one of the most famous alternatives to YouTube out there, and it's widely popular amongst artists and filmmakers.
Known for its high-quality content and its fully engaged community, this video website attracts people who are truly interested in film quality – an audience that truly appreciates the medium.
It's a video hosting site that fully encourages artists and creative professionals to show off their work: Here you won't find a ten-hour video of a bear dancing to "Sweet Dreams". Instead, you'll find thoughtful and interesting content, for the most part.
Vimeo is your got-to spot if you want to show your work– the kind that you're most proud of!
If we are talking about the best video websites like YouTube, we can't forget to mention Metacafe. It's a very old video entertainment site – it's been around since 2003; even older than YouTube, which was born two years later, in 2005!
This video site specializes in short pieces, and – unlike Vimeo – you won't find professional or artsy video content here. Instead, you'll find short videos made by everyday users (much like YT), from reviews to how-to videos, and everything else in between.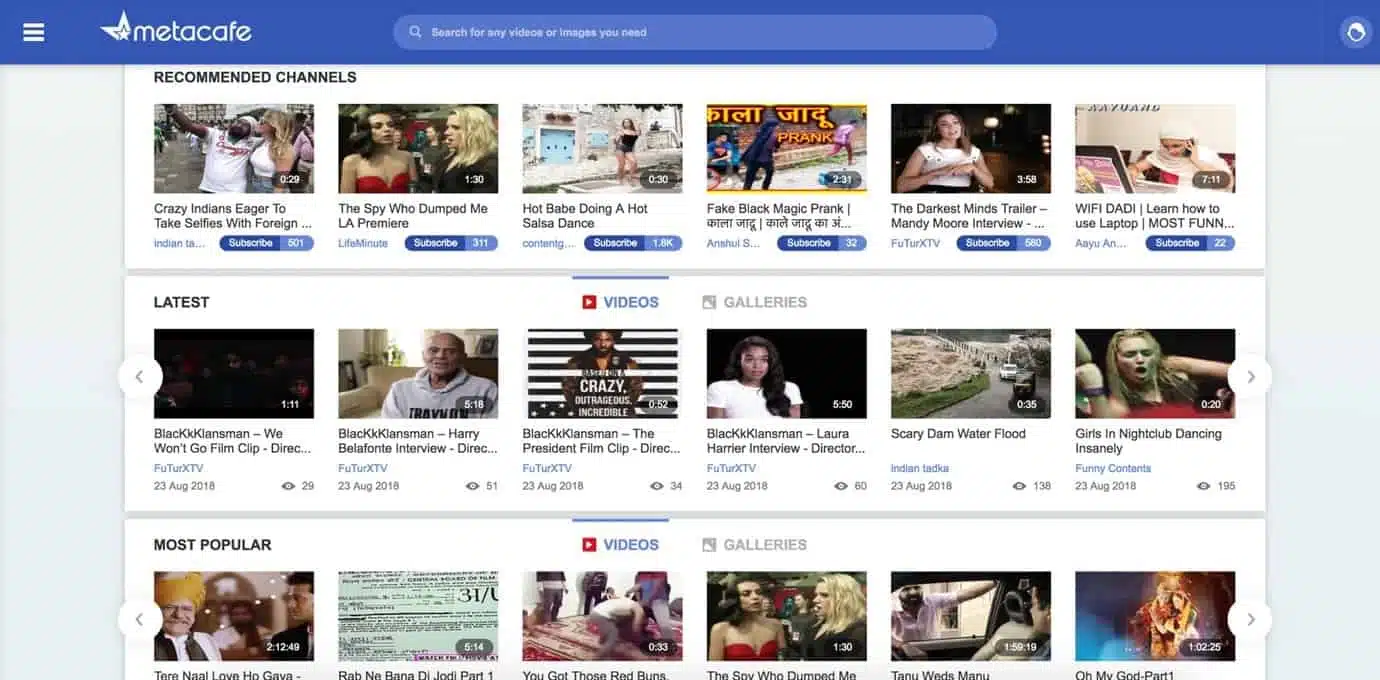 The Internet Archive is a web-based library of every kind of content related to the internet (as its name suggests, of course). You'll find all sorts of free content, from books to software… and, of course, videos.
One of the coolest things about this video site is that they keep a vast historical record of content uploaded to the internet. So, this is your place if you're looking for obscure news reports, TV series, documentaries, and movies that would be very difficult to find anywhere else.
Just like a physical library, you can look through videos on The Internet Archive by year, language, topic, and subjects. Also, anyone can contribute to this collection by uploading content for free!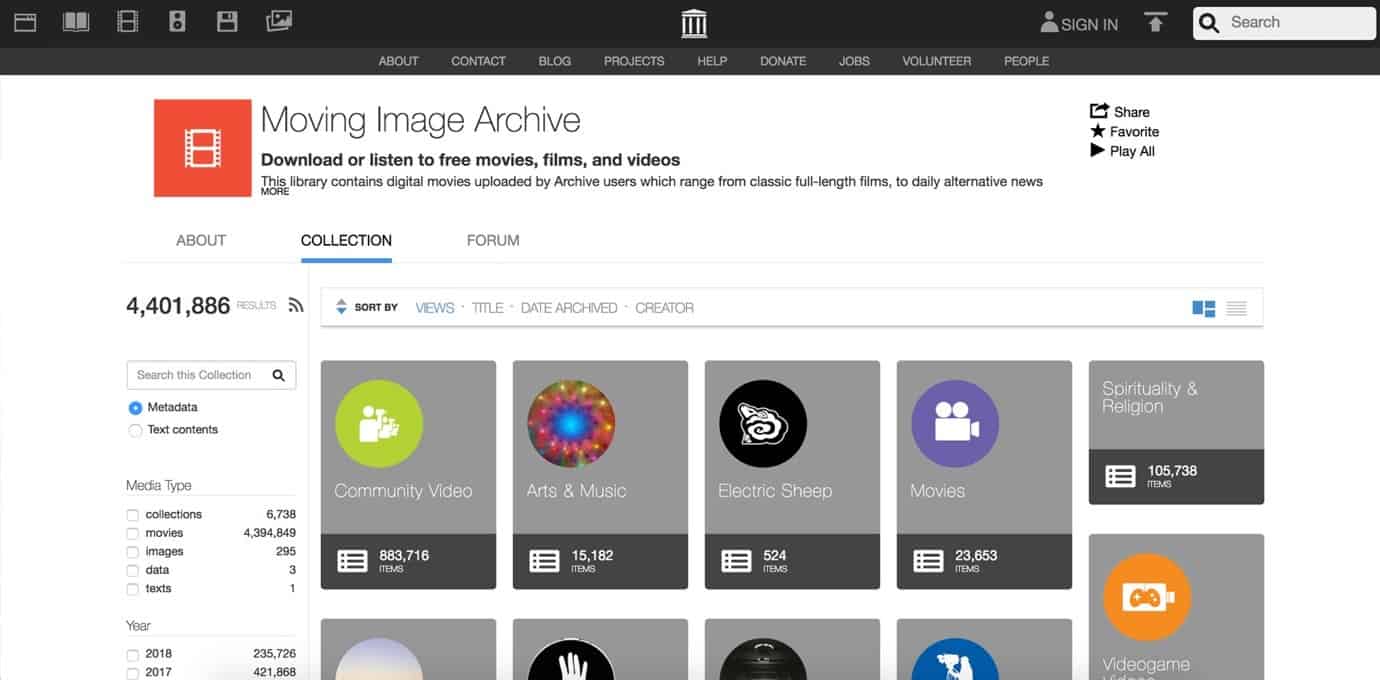 For the ones that are not into obscure video content and historical archives, though, here comes a video entertainment site that's exclusively devoted to funny videos. 9GagTV describes itself as "the easiest way to have fun!" and "the best content platform for millennials", and they're probably right.
9GagTV was born from 9Gag, a platform made for sharing funny memes and gifs. As video content started to grow, a new website solely dedicated to the videos was born! It has a very vast collection of funny videos, movies, and engaging content – with categories like WOW, WTF, and NSFW.
So, if you're looking for a good laugh, 9GagTV has got you covered. You just have to click on one of the videos, and you'll probably end up browsing and laughing for hours. Not recommended if you're trying to avoid procrastination!
Dailymotion is another video website like YouTube and has a really similar structure and interface. You can find trending videos on the homepage or discover more through the categories section and the search bar.
This online video website has a more flexible copyright policy than YouTube, though, so there is better tolerance for content uploaders. Maybe this is why it has around 112 million visitors per month!
Another thing that makes Dailymotion special is the fact that users can monetize their videos through ads or a paywall. This is why you'll find some videos with ads, and others completely free. However, this is an optional feature, and the users that upload the videos can choose whether to monetize them or not.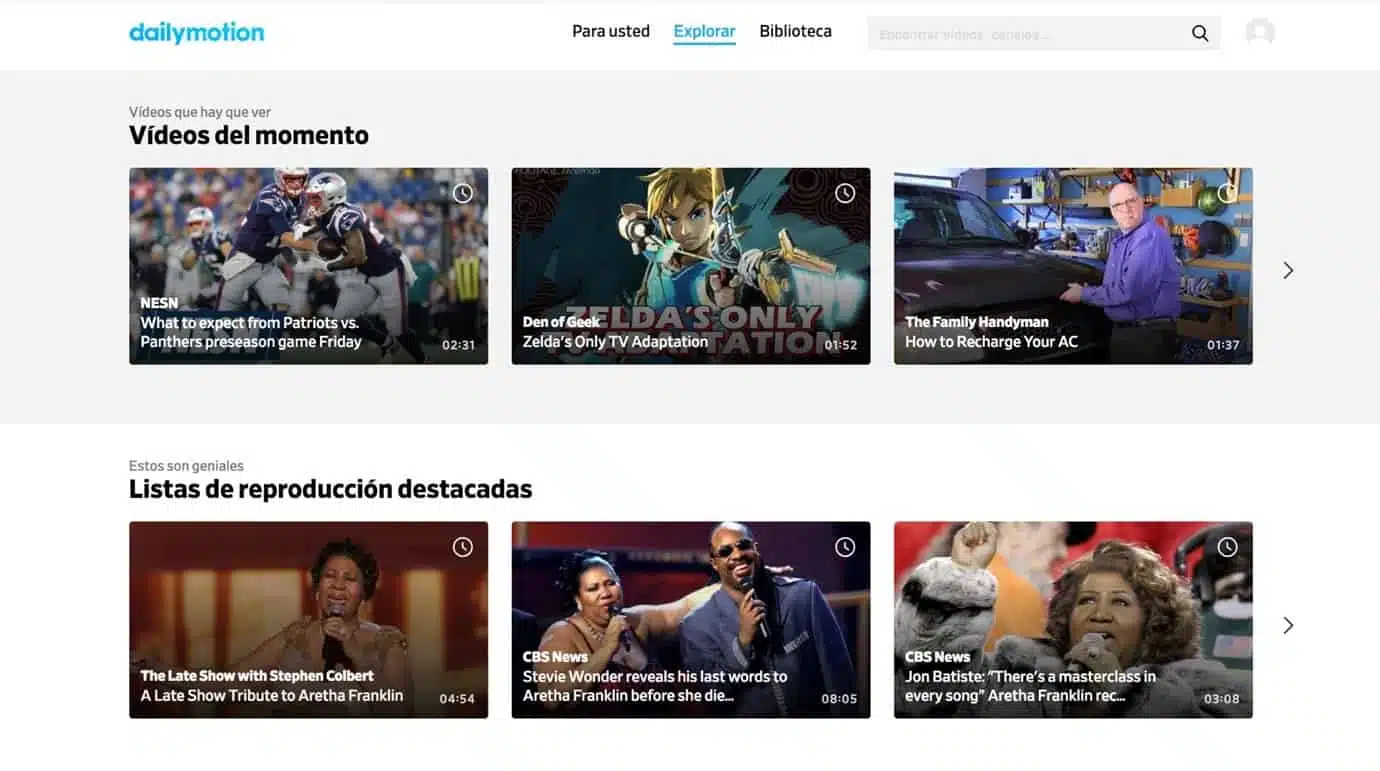 Behance is not just another video entertainment site – It's owned by Adobe Inc., and like most services this firm offers, it's meant for creative professionals.
Everyone in the creative field, from architects to game designers, can use this platform as a portfolio to show off their skills. It's a great way of putting their work out there and gaining visibility by amassing likes and even feedback.
Behance isn't a video website like YouTube since it allows not only video uploads but also photos and illustrations. It isn't a free video hosting site either, as it's part of Adobe Creative Cloud plans. Still, you can upload a portfolio with no charge, but the features options will be limited.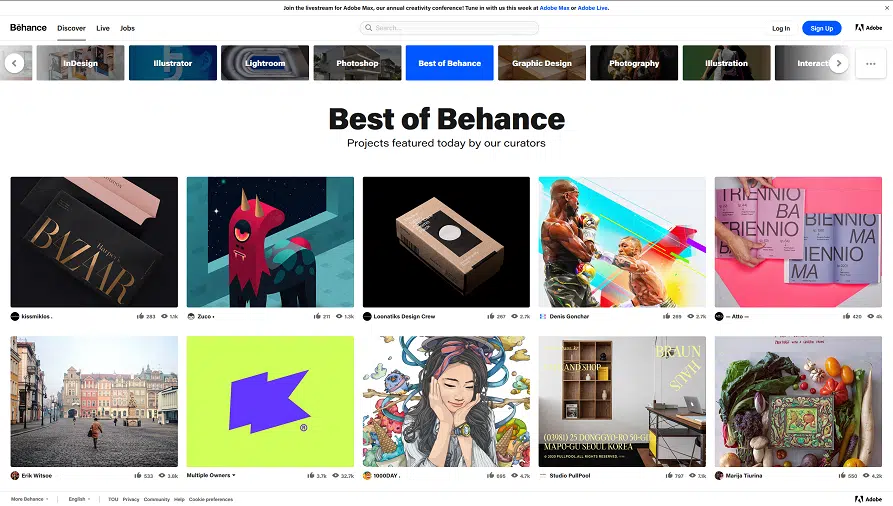 Being one of the oldest video hosting sites out there (since 2004), Brightcove offers a wide variety of video management tools for businesses. It allows them to manage their video marketing strategy efficiently by making tasks simpler. 
For example, with Brightcove, you can edit a video, upload it to different social platforms simultaneously, and analyze its overall performance in every channel. You can even use this video site for your company's internal communication needs!
That said, Brightcove's most remarkable feature is by far its HTML5 video player. The video site claims it's 70% faster than any other player out there and can be used in every type of screen available.
Let's wrap it up!
As you have seen here, there are many great online video websites like YouTube out there. So, even though YouTube is the biggest of them all (and with its 1.8 billion monthly users – it definitely is), it's not your only option when it comes to video hosting or video streaming.
Don't be afraid to upload or enjoy your content on other video sites, as it will only help you reach different kinds of audiences and content.
Not everyone is on YouTube: Creatives and filmmakers, for example, usually go for Vimeo instead. People looking for fun and memes, they'll be on 9gag instead of YouTube! So look at this as an advantage, and expand your video's reach!