So, you're ready to completely ruin your whiteboard video, and see all your hard work goes to waste? No? Well, luckily, that's not what this is about!
Of course you don't want to ruin your whiteboard video. After all, if you're thinking about making a whiteboard video, it is because you're aware of all the advantages it has.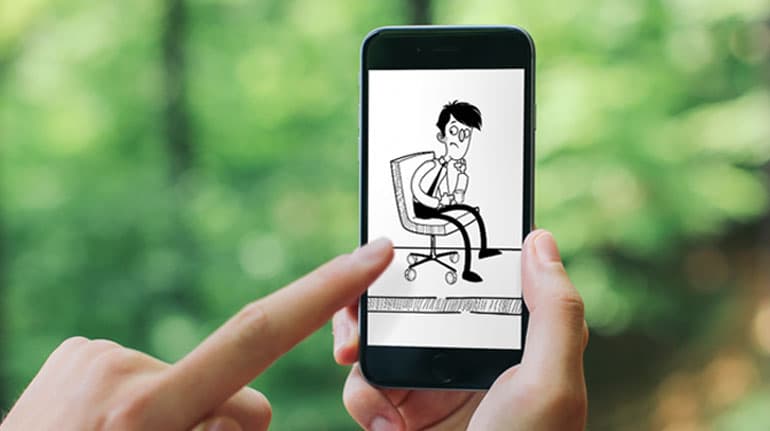 Basically, a whiteboard video has a great educational potential. It is highly engaging, and it mixes great storytelling and  high-quality animation to explain a complex concept in a simple way.
But, going back to the "ruining your video" part, you must make your whiteboard videos in the correct way. If your whiteboard video isn't right, you won't get the results you want, and this will be reflected on your video metrics and your inbound strategy will suffer.
A poorly made whiteboard video will backfire on you, leading to poor audience engagement. To avoid this, you must know the most common mistakes, and how to prevent them.
Avoid the following mistakes, and you will have the best whiteboard video, perfect for your brand!
Don't Show The Drawing Hand
Wow, the first one is already such a big mistake. Basically, there are three basic elements that create the spirit of whiteboard animation, and the first one is the drawing hand.
This is because, originally, whiteboard videos were made with an artist physically drawing on a whiteboard placed in front of a camera. Right now, animation has evolved and whiteboard videos are made in a digital way, but the basic elements still remain, because they're what creates the style.
So, always remember to show the drawing hand, because it's a key element in your whiteboard video style! Also, It can even be an active part of your story, becoming a character on its own.
Look at this example, so you can understand the important part that plays the drawing hand:
Use a Colorful Background
This is really easy to understand: another whiteboard video basic is to have a white background that resembles a whiteboard. The essence of a whiteboard video relies on the white background: a blank canvas for your story to unfold.
Of course you can change the background color if it really is relevant to your story, but be careful! You could end up with something completely different than a whiteboard video.
Don't Use Interconnected Drawings
Never forget interconnected drawings! A continuous drawing is the third one of the basic style elements in whiteboard animation.
Using interconnected drawings is the key to achieving continuity. Your story will be unfolding in front of your audience's very eyes, so it will keep their interest and they'll be more than willing to keep watching to see what comes next.
Change the Style
Let's be clear, imagination and creativity are key. But drifting away from the three basic elements could end up confusing your audience! They will be left wondering if what they're seeing is in fact a whiteboard video.
You're very much encouraged to use your creativity and add some personal elements to it to make your brand's style recognizable but remember, keeping your video as traditional as you can is always a good idea.
Be Way Too Traditional
I know I just said keeping it traditional was the way to go, but you can 'color out of the lines' sometimes.
By this I mean that now that you know the rules, you know how to break them: For example, instead of having the traditional white background and black drawing, you could add some hints of color.
Do not abuse this resource, though! Adding some color here and there can make your message pop while keeping everything balanced out. Also, choose few colors, and bonus points if it's the color of your brand! This way you'll make sure that it is present during your video.
Let me illustrate this with an example:
Don't Use Animated Characters
If you don't use animated characters, you will be missing out on a very important tool.
Why? Well, first, animated characters are representations of your buyer personas (your idealized customers), and that will help your audience feel empathy and identification, adding a personal approach.
Also, characters give continuity to your story, because you should be developing the story around them.
They're the ones who will make your story move forward.
Make a Boring Story
Speaking of empathy, having a boring story or a misrepresentation of your audience will definitely be a disaster.
Your want your audience to be interested and entertained, and you can do this by creating a story that stirs up their emotions.
Using the power of emotion is what will make them feel engaged and catch their attention. Make them feel happy, nostalgic, excited and empathetic! All of this will make them identify with your brand, and if you strike the right cord, they will easily remember your video and your brand.
This is a perfect example of what I mean by striking the right cord:
Forget its Educational Value
People learn things better when they're entertained.
This is why whiteboard animation is perfect to educate your audience, because these videos work great for catching and retaining your prospects' attention.
So, use this in your favor, after all, what could possibly be more educational than scribbling things on a whiteboard?
Have a Bad Script
The core of any marketing video is its script, and if you get this wrong, then your video will be ruined.
This is especially true for your whiteboard marketing video: even though your whiteboard video's three basic elements may be great, they don't make a good video on its own. This is where the power of storytelling comes in.
You must have a clear goal when writing a script, and your goal right now should be focusing on your potential customers and their needs.
You have the power to solve their needs and problems so keep this in mind when writing a script for your whiteboard video.
But even then, writing a good script is not that easy! Because we know that, we've created a free e-book just for you, with the information you'll need about writing the best whiteboard video script. Go take a look, to learn about the script writing process in depth!
Trust That Your Script is Ready, Don't Test It
So, you have your script, which now you've learned that must be focused on your audience's needs… It's ready, right? There's nothing else you should be worrying about.
Wrong.
Just as any other important thing, you should test your script by reading it out loud. This is because you want a script that sounds natural, so you must read it out loud to be sure that it sounds as natural as possible.
Don't Hire a Professional Video Production Company
I'm just going to get to the point here: You need to have the best quality whiteboard video.
How can you make sure that you do? By hiring a team who knows what they're doing, with real experience. You need a team that is capable of turning your ideas into the best custom whiteboard video!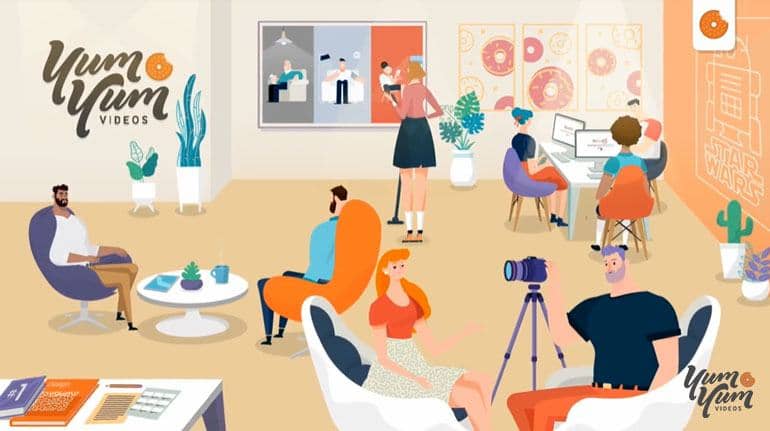 Do your research by looking for a whiteboard video production company that has a solid portfolio and good references.
There are a lot of video production companies out there, with different styles and prices. Of course, sometimes it's not easy to choose the best video production company, but you should look for the one that meets your needs the best.
Find a professional and capable video production company. I wonder who we think is the best one…
In summary…
Now you know which mistakes you must avoid in order to create the best whiteboard video for your brand.
Always remember to keep the three basic elements that create the spirit of whiteboard videos: the drawing hand, the white background and the continuous black drawing.
But also remember that, even though keeping your video in the traditional style is important, you must try to do something a little bit different, always, of course, take advantage of digital animation! Some special effects or some color will brighten up your video, and make it more interesting
Because an interesting and engaging video is what you're looking for. And this is perfect for the most important use your video can have: its educational value. Don't forget to make your whiteboard videos have an educational approach, because that's what they excel at!
In the end, you know that the best advice I can give to you is to find the best team of people to work on your videos, giving your brand the high-quality it deserves.
Find the animation video production company that fits your needs the best. The company that you want is the one that's professional, that knows what they're doing (and you can prove that by looking at their portfolio), and that fits your needs the best.
So, if you're ready to create the best whiteboard animation video for your brand, contact us! We'd love to chat about it!