There's no arguing that if you want to make a splash in your industry (whichever it may be), you definitely need to learn how to rank your YouTube videos. The video social network has become the 2nd largest search engine in the world and it's insanely popular with more than 1 billion active users, so a Youtube ranking is somewhat of a big deal. An audience that big can't be neglected – especially in a culture that's increasingly more visual than ever.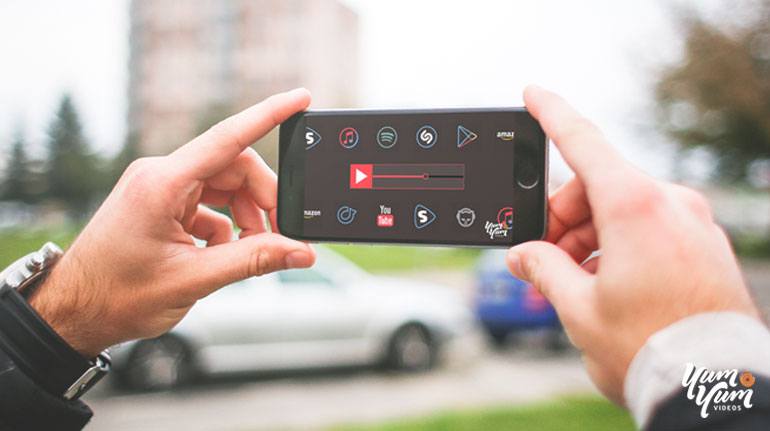 Being able to capture the attention of that audience can surely be an important part of your brand's success. However, it's as hard as you can imagine. There are competitors aplenty and it requires a perfect job to even have a shot at your target audience finding you. Yes, optimizing your YouTube rankings isn't an easy feat.
Yet, there are ways you can get your video to rank #1 on YouTube and get it a spectacular amount of visibility. By a combination of great video execution, SEO efforts and pure digital marketing, you should be able to put your video right in the top of YouTube's search results. We know what we're talking about – we did it before!
That's why this article will explain to you how we took the educational video below and worked around it to get it to the top. Analyzing what we did should give you clear insight on how to design a winning YouTube video strategy with impressive results. Hopefully, you'll leave with a deeper understanding on how to rank your YouTube videos
But first, check out the video we'll be looking into:
What is the best explainer video style for your business?

Step #1 – Identify your challenges and goals
If you're developing a video for your company, your ultimate goal will be for it to be watched. If people watch it, they'll be in front of the message you want to send, which is the whole point of creating that video in the first place. That's why you want a great YouTube ranking! But when thinking about goals, you'll have to be more detailed than that.
When we at Yum Yum Videos worked on the video above, our goals were pretty clear:
Rank among YouTube's most prominent search results for the keywords "explainer video" and "best explainer videos"
Place Yum Yum Videos as a reference in the explainer video industry through high-quality and educational content
Promote our services through a video that can keep giving results over time, while guarding the achieved rankings
As you can see, we were pretty clear about what we wanted from minute zero. That's how you should approach this whole thing, too. It's highly possible that your goals will be very similar to the ones described above.
You won't find anything out if you don't plan accordingly. Don't set out to face the numerous challenges of marketing a video if you don't know where you want to end. You want a solid first step to begin your journey.
Step #2 – Map out your strategy
After you know where you want to go, you'll have to define a strategy on how to rank your YouTube videos. This will vary according to your industry and the video type you're about to work on. On a general level, we found out that there are 3 essential things in a video strategy to rank #1 on YouTube. They are the following:
A high quality video
Video SEO and keyword planning
Distribution
When we say they are essential, we aren't lying. Going after those 3 crucial "ingredients", we cooked up a winning "recipe" that put the video in the #1 spot for the keywords we were pursuing – and it all happened in only 3 months since the upload date!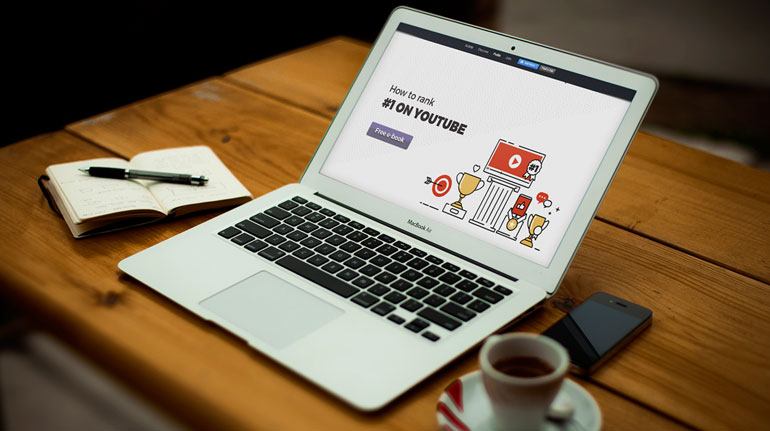 Understanding the importance of these 3 components can't be overstated. That's why, after you're done defining what your goals are with your video, you'll have to create an overall strategy that serves as a map on how you'll get where you want to be. This is our map and it's proven to be a great one. Here's how we followed it.
Step #3 – Bet on a high quality video
The billion active users we spoke about earlier watch a whopping 4 billion videos each day. Given the huge video selections on YouTube, would they watch yours? There's no secret with which we can answer that but you can be sure that one of the things that the audience is looking for is quality.
More and more videos are uploaded with each passing minute, all struggling to get the attention from the same audience. There are countless video professionals working on exciting videos right now for an audience that's demanding quality videos. Being ok doesn't cut it anymore. For you to impress the audience, you need to aim for excellence.
High quality videos will make sure people won't bail out after the first couple of seconds to go look for something else. And you need people to watch your video in its entirety to get your message out there and to get a higher YouTube ranking position. The view count (and its quality) is a crucial factor for YouTube rankings.
A quick look at the part where YouTube Analytics show how long viewers spent watching our video can point you in the same direction:
As the graphic shows, the audience for our video watched it up until the 1:18 minute mark on average. Yes, it isn't the entire duration of the video but it still works (especially when you remember that the average attention span for people nowadays is only 8 seconds). How did we prevent people from quitting watching after the first couple of seconds?
We put high quality first, meaning:
Great animation or recording quality
Precise character development
Enthralling storytelling
Compelling audio and expert voice work
Positioning a high quality video is always easier because that's what people are expecting from any modern video. The only way you can be sure you'll get that is to put your money where your mouth is and hire the right explainer video company for your business. Working with professionals will make the production process far easier for you while also taking you closer to the high quality goal you should be aiming for.
Step #4 – Don't overlook your video's SEO
Search Engine Optimization (or SEO, as everyone knows it) has become a term so ubiquitous that we probably don't have to explain it to you. The practice of adjusting content to get a better ranking in the search engines is a basic one for modern marketing strategies, and video strategies aren't the exception.
So, if you're looking for the #1 spot in YouTube's rankings, you can't overlook it. Making your video interesting and watchable by betting on high quality is only a part of what can take you up there. There are other things you'll have to do with your video to rise that high, namely:
Use your target keywords:
The words and phrases often associated with your products, services and industry can be used in your video to make sure people will find you. This is one of the pillars of how to rank your YouTube videos. In our case, we used "explainer video" because that's what we do and that's one of the most relevant search terms in our market. You have to figure out which keywords will work for you if you want to rank #1.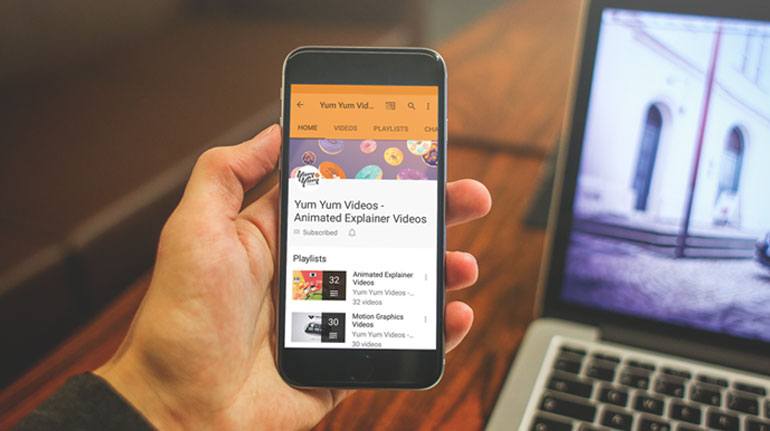 You can do that by using Google's keyword planner, a useful tool to find out if your keywords are worth it or not. Once you've settled on a brief list of keywords you will work on (based on the type of video and what it's about), then it's time to use them in titles, descriptions and tags. All of those will inform YouTube what your video is about and will make it easier for your audience to find you.
Think about your title carefully:
Sure, your title must have your most important keywords in it but there's more to it than that. The title works as a headline that has to draw the attention of your target audience while being informative enough for people to understand the content at a glance.
Based on the experience we received with our video, we found out that there are certain things you can do to write a great title. Use longtail keywords if you have them, keep your titles concise (up to 66 characters) and update them over time to keep them relevant. Also, avoid clickbait titles – people hate them on videos and, if you don't deliver what you promise, they'll do more damage than good.
Customize the thumbnail:
Something as seemingly minor as your video thumbnail can have a tremendous impact on YouTube's ranking. That's because that little image will determine whether people will feel drawn to play your video or just look somewhere else. You have to make it look amazing!
As with the title, our educational video taught us a couple of lessons in this regard. Accurately representing what people will see in your video, using high resolution images, keeping it simple, and favoring people's faces over backgrounds are some of the things that can turn your thumbnail from "meh" to "wow."

Adjust your descriptions:
The same work you did with your title should be applied to your description. A short, accurate and well-constructed description goes a long way and can make your video skyrocket right to the top.
If you take a look at our video's description, you'll see there are a couple of things worth imitating from it. For instance, you should keep your description in under 2 concise sentences that include your relevant keywords. Also, you should include a link to your website and to your social media profiles to increase your visibility and provide your audience with a quick way to keep learning about you.
Let people know what you expect from them:
In other words, work in a killer call-to-action (CTA). All videos should include a CTA in the form of a clickable button. There are no secret recipes on how to define the right CTA for you but there are plenty from which you can choose from.
If you're talking about a product or service, maybe you can redirect the traffic to a landing page. Or perhaps you want your audience to check another video, or to follow you on Facebook or somewhere else. The important thing is that you define where you want your audience to go from there and capitalize on the time your audience is most engaged with your brand. It's a little window, so make sure you make the most out of it!
Step #5 – Distribution, distribution, distribution
Now that you have a high quality video on your hands and are ready to conquer the world, it's time to set out and actually do it. The distribution phase that comes after the video is done is as crucial as the phases that came before it. You can't afford the luxury of spending a lot of time and money on a video you share once on your Facebook to forget about it a minute later. That's why it's extremely important for you to learn how to rank your YouTube videos.
Distribution is vital to rank on YouTube because of how its algorithm works when ranking results. As with Google, all of the factors used to rank aren't completely clear, but we know that YouTube factors in how many websites your video is embedded into and played on, and how many visitors arrive to the video platform from those sites.
That means that a video used on a popular website (which will obviously have a considerable number of views) will rank higher than videos that are left in the wild and without distribution. It's fairly simple logic if you come to think about it. As more and more people enjoy your video, YouTube starts to 'understand' its value, placing it among the first search results.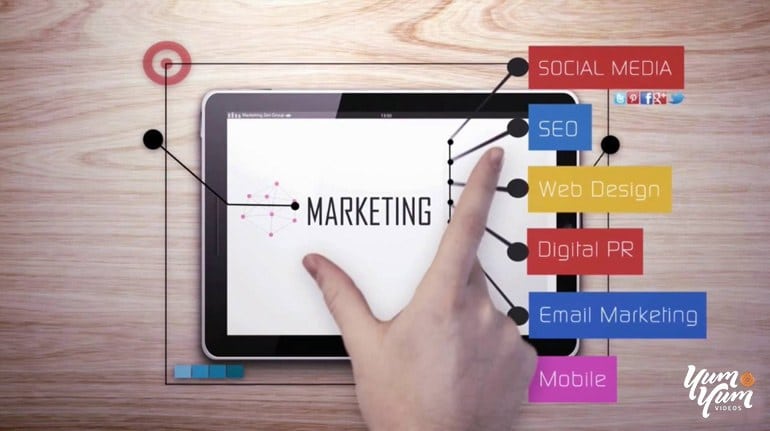 How can you get more people to watch your video? Distribution! Of course, there are several ways you can do that. In our experience, we've found that you can go through three distribution stages for maximum impact:
YouTube Ad Campaigns:
We wanted our video to have some sort of initial drive, so we went with a YouTube Ad campaign. The reason for this is that paid promotion will maximize your exposure in front of the people you want to watch your video. Basically, it puts your video in front of your target audience's eyes.
After that, the quality and message of your video will be the one that decides its fate. If you developed a high quality and engaging video, people will start to respond to it and it will start to climb to the top of the search results, bringing more and more views to your video. When that happens, you'll be ready to stop the YouTube campaign (like we did).
Why not pay for campaign after campaign to ensure you reach to the number 1 spot? Because it's always better to reach the top positions organically (through the sheer power of your video's quality). Paying at first is ok to get a push but after that, you won't want to keep spending money just to stay up there.
Be warned, though – you CAN go wrong with a YouTube campaign. Setting the whole thing wrong (picking the wrong audience, for instance) will do you more harm than good. You'll spend serious money to show your video to people that aren't interested to begin with. Thus, your viewership will suffer and your YouTube ranking will be awful.
Be sure to check out our blog article about YouTube video promotion before starting a campaign like this one.
Guest Blogging:
Time to put your video wherever you can. Like we said above, embedding your video on respected websites will give you a tremendous boost to your view count (and to your website and overall authority on the subject).
We know how you may feel about this. Getting reputable sites to post your videos can be hard. However, it's a necessary step if you are truly serious about your marketing game and a key move on how to rank your YouTube videos. Collaborations bring great results for all parties involved, as long as they spring valuable and useful content.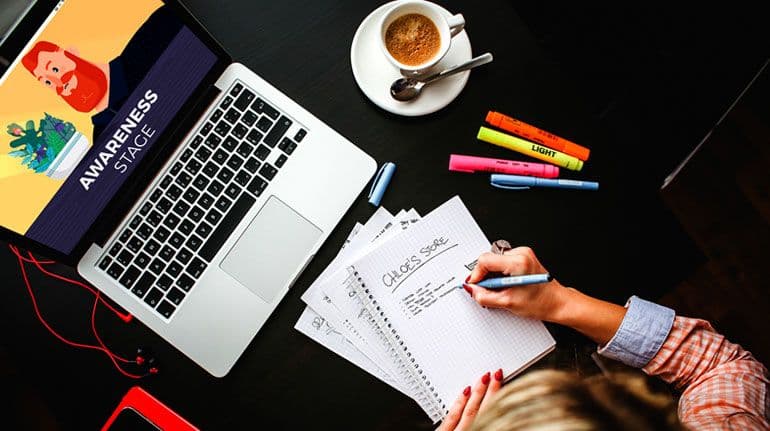 Can't identify the websites you should be aiming for? Then do what we did and use one of the many tools out there to define a site's domain authority (DA). We frequently use the MOZ toolbar, a browser addon that shows the DA of the sites you visit. With it, we've determined the places where we should be guest blogging including sites like Jeff Bullas, Social Media Today and Business 2 Community.
Of course, those sites worked for us because of what we do. You have to figure out which one works for you. Remember to aim for the sites with the highest DA (if you can land a guest blogging gig on a site with a DA of more than 50, you'll be more than fine). Doing so will put your video right in front of thousands of people.
Internal Link Building:
Go ahead and check out this article. See how many links we've used throughout it? If you sort through them, you'll see that several of them point to the video that's the main focus of this case study. It's not a coincidence, you know – we are seizing the opportunity this article represents to bring new people to watch it, thanks to that link building.
By doing that, we're solidifying our educative video's number 1 spot on YouTube through more and more views. This is just a small example of how we do it. We've done this with many articles, infographics and eBooks and we'll keep on doing so. Why? Because we understand that we are our most important promoter!
Each time we use our video in a blog post, press release, email marketing campaign or wherever we embed it, we're driving traffic to it. Since people keep bumping into it through new content, they keep watching it. And since the view count keeps going up, YouTube knows that the video we did is relevant and engaging – that's why it keeps showing at the top of the search results!
Don't be ashamed of promoting your video aggressively. If you don't do it, no one is going to do it for you. As long as you follow all the necessary steps to create a high quality video that engages viewers, doing that is the only way you can make sure your video will keep on bringing results over time.
An important reminder
Though following these tips will help with YouTube rankings for any of your videos, there's something extra we've learned over the years. People go to YouTube to do one of two things, mostly: either to be entertained or to learn something.
That's why, when thinking about which video has the higher probability of ranking better, educative videos stand out from the ones that are overtly commercial. People on YouTube are looking for solutions to their problems, not commercials that promise them the world.
That's the whole basis of modern video strategies. Your target audience first comes to know you through a video that's capable of helping it in a time of need. Educative videos take advantage of those moments by doing something more than just explaining how to solve specific problems – they put your product or service right in the middle of that solution. With that in mind, it's no surprise that educative videos should be thought of as the best way to break the ice. It's something that's better explained through the notion of inbound marketing.
[video_youtube url="https://www.youtube.com/watch?v=R0UWvdyABFo"]
In short, people looking for solutions find you and your videos. Since people want to solve their problems, they are more likely to watch your video until the end and, if it proves useful, like it, share it, embed it on their websites and, of course, think about your brand the next time a similar need arises. After establishing that you can be trusted, they come to you.
That's why educating people about your product's benefits and advantages should come first in an educational tone. And that's why educative videos are great for ranking on YouTube – they are what people are looking for! Remember this when you are thinking about how to rank your YouTube videos.
To Sum Up
Going through the steps explained above, you have to realize that getting your video to the top of YouTube's search results isn't as hard as it seems. It's just a matter of putting an effort into creating something of value that can have an impact. After that, it's up to you to get it the exposure it deserves.
Sure, following our suggestions will get you closer to your goals but don't just settle on them. Google is constantly changing how its search algorithms work, so it's super important for you to keep up to date with the latest techniques so you can apply new tricks as they become available. However, all of the above is still the basis for a sound video marketing campaign on YouTube.
Apart from that, it's important to remember that video marketing doesn't work alone. All the strategies you apply to your videos should be part of a bigger marketing scheme that brings together the benefits of SEO and distribution strategies. In reality, combining the strength of all those fronts is the only way to get truly valuable results. Learning how to rank your YouTube videos is just a piece of a bigger, more sophisticated puzzle.
Think all of this is too hard? Let us do the heavy lifting for you! Contact the Yum Yum Videos experts and tell them what you need. We know how to get your YouTube rankings to the top!