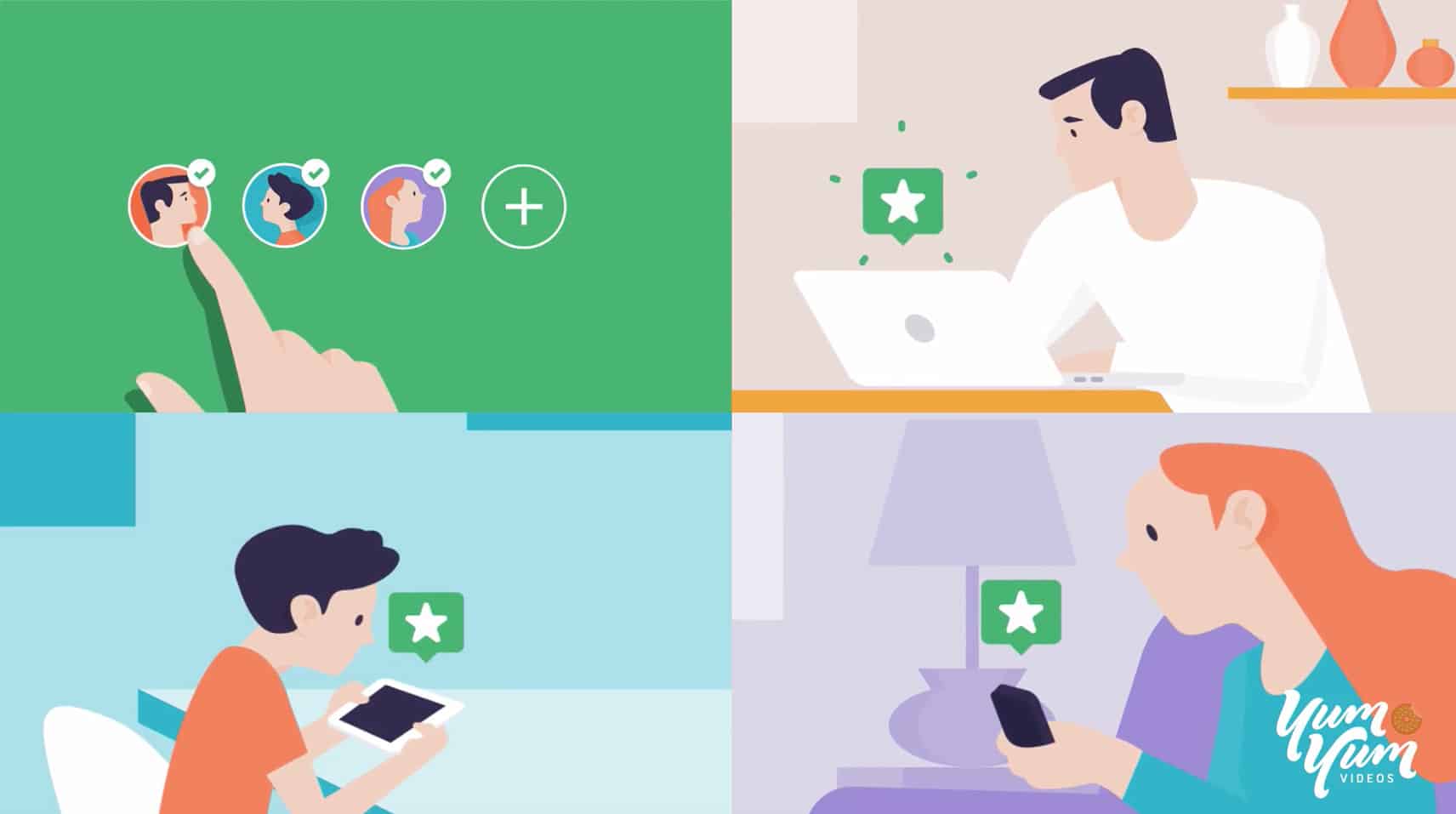 Video is the best kind of content you can use. It is! Judging by the fact that video content increases conversions, sales, online sharing – you'd say it is a big mistake not to have at least one video for your marketing strategy.
In fact, the truth is even bigger than that! It's a big mistake to have just one video in your strategy, because the right way to use video content is to have many different types of videos!
Video is a very powerful tool, but having just one video will definitely set you back. You should always plan for more video content in your marketing strategy.
But how can you do this? There are many different types of videos, and the first step is to know them all. If you know your content from A to Z, you'll be able to provide your customers with exactly what they want and when they need it.
Let's take a look at all of the videos you can use to improve your marketing strategy!
What kind of videos can you use?
With how-to videos, you can provide useful info to your audience in a fun and entertaining way.
Answer your lead's questions by using these videos as an educational tool: talk about your customer's problems, and teach them how to solve these problems with your product.
Many customers like to try products before they buy them. With product videos, you're giving them a chance to do exactly that!
Product videos show your product in action, being used by a real person (which will spark empathy and identification in your audience!).
Use them as a way to show how great your product is.
Customer Testimonial videos are a great way to build brand trust. What can be more reliable than the success stories of customers with your product?
Your audience trusts their peers more than anyone else, so when they look at people just like them, telling the story of how your product helped them solve their problems, they'll be really encouraged to convert.
A great testimonial can be the reason why your audience chooses your product instead of the one from your competition. So it's a very important kind of video to have!
An animated explainer video introduces your company to your customers and tells them all they need to know about your product – in 90 seconds or less.
They use engaging visuals and great storytelling techniques to explain all of this information in a simple way. In fact, that's why so many marketers love them! Explainer videos communicate the highest amount of information in the shortest amount of time.
There are many styles of explainer videos, these are just a few of them:
A whiteboard animated explainer video needs just three things: a whiteboard, a marker, and a great story to tell.
They work as a great way to introduce new complex concepts, because what could be more educational than scribbling on a whiteboard?
Pro Tip: Don't forget to show the drawing hand!
Motion graphic animation is an elegant twist to explainer videos: it works great when you need to show complex data, and you want to do it in a simple way.
This is an animation style that's very engaging and powerful, but also a bit more "formal" than other types of video explainers, so it gets used a lot by the financial and tech industries.
Cartoon animated explainer videos use the power of storytelling, to show how your product can solve your customer's problems. They're great for humanizing your brand, and usually, they're really funny.
If you want your prospects to convert, then you need to project the best brand image. The logic behind this is that people like to know who they're buying from – they like to know the story of the brand and the people who work in it, they like to connect with your company's values.
So you must share your story with them. Be authentic, and show what makes your company the best one in the market.
Do you know commercial ads? Of course you do, these are the typical ads that run on TV and online to introduce a company or a product to the audience.
These videos are very popular, because they'll share your brand's spirit with your audience, and they're engaging enough to keep them wanting to know more about it.
With commercial ads you'll give a great first impression. For example, look at this video for the brand Costazul:
Educational videos are the kind of content that offers real and valuable information to your audience, and this makes them very powerful. They're fun and easily shareable – because people love to share useful content with their friends!
With educational videos, you can answer all of your audience's questions, and provide the kind of information they're looking for during the buyer's journey.
How to use videos during the Buyer's Journey
Now that you know about all kinds of video content, it's time to learn how to use them. Because not every video can be used at any time!
In fact, every kind of video belongs to a very specific moment of the buyer's journey. During the buyer's journey, which is the active process in which a visitor becomes a customer, you must keep in mind the power of inbound marketing.
With an inbound marketing strategy, your job is to offer the right kind of information, so your audience comes to you, instead of the other way around. To achieve this, you must know your audience like you know yourself.
Some tips:
#1 Create buyer personas to define your target audience
Buyer personas are prototyped profiles that represent your target audience. They include demographic information (age, gender, location, income…) and psychographic information (interest, hobbies, values, lifestyle…), and they help you understand who your audience is, and why they buy your products.
#2 Understand your buyer's pain points
If you really understand what the pain points of your target audience are, then you'll know exactly what kind of content you need to provide for them. Your goal is to provide content that solves your audience's problems, and helps them move through the journey, all the way to the purchase phase!

#3 Provide the right kind of video for each stage of the buyer's journey
During the buyer's journey, there are three main stages: awareness, consideration and decision. During each one of these stages, your audience has very specific needs that can only be solved by using the right kind of video content.
Let's put this in context.
During the awareness stage, your audience is starting to understand that they've got a problem in need of a solution. Your job is to help them understand their problem, by providing the right information. You must educate them correctly, and also make a great first impression!
This is why, for the awareness stage, the best kinds of videos to use are educational videos and commercial ads.
During the second stage of the journey, the consideration stage, your leads are now researching about the solutions for the problem they already know they have. Your job now is to provide useful info about all the possible solutions available… highlighting, of course, the best one: your product.
The best videos to use are product videos, of course, and also how-to videos and explainer videos.
And for the last stage, the decision stage your audience is about to make the actual purchase decision! So your job is to provide the best reasons why they should choose your product over your competitor's.
Use testimonials and company story videos to show why your brand and your product are the best in the market.
The secret for making any video work
It's very important to choose the best types of videos for your marketing strategy, and to use them right. But the secret for them to work is this: your video must always have the highest quality possible.
A generic video made by an inexperienced team won't get you very far. If you actually want your videos to work, what you need is 100% customized, high quality content.
And for this, you need to find a great team to make it work! At Yum Yum Videos, our team of highly skilled professionals can help you create the best videos for your inbound marketing strategy. So, if you're ready to boost your conversions and sales by using video, contact us! We'll be happy to help.