It's easy to see that online videos are the ultimate marketing tool. From explainer videos to customer testimonials, you can see them everywhere online!
Did you know 75 percent of online video viewers interact with a video ad each month? Find out how and why video marketing is so effective.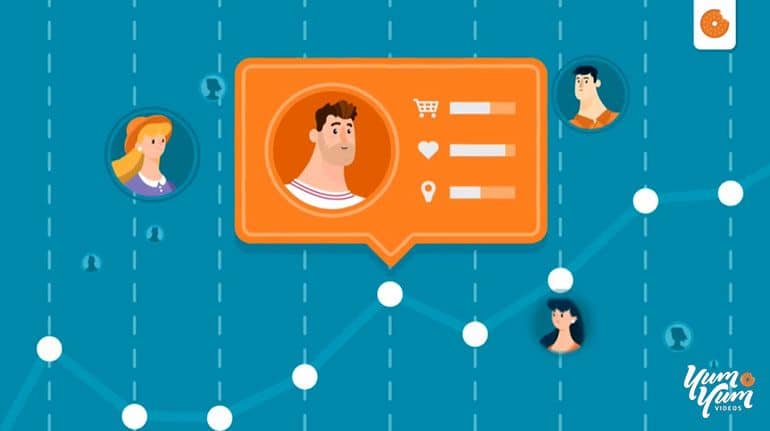 #1. They Are the Perfect Pitch
Marketing videos have the ability to explain any product or service in a matter of seconds. The stats show that the average attention span of an internet user is of eight seconds. This means that when someone visits your website, blog or social media profile, you must explain your business idea super fast before they get distracted!
As videos are visually attractive, they call the viewers' attention instantly. But most importantly, videos will keep them engaged because they also show information in a compelling and educational way, which helps keep people focused with no effort.
Yummy Tip: Add your video to the top fold of your landing page. This way, you will retain people's attention easily and help them learn more about you in a super entertaining way.
#2. Videos Are a Personal Thing
Custom made marketing videos are created specifically for your business from scratch. The script, the characters, the artwork and even the voiceover are all planned with your brand identity and your target audience in mind.
This way, you will ensure top empathy and identification with your audience, which in turn increases trust and remembrance for your brand. These are crucial for turning your leads into customers!
Yummy Tip: Always remember a personal approach is the way to go with inbound marketing.
#3. They Adapt To Your Sales Funnel
There are so many video types that you can rely on video content for every step of your sales funnel. Invigorating your conversions in each phase ensures that more leads make the final decision (the purchase!) and ensures a return on your investment. In brief:
The Awareness Stage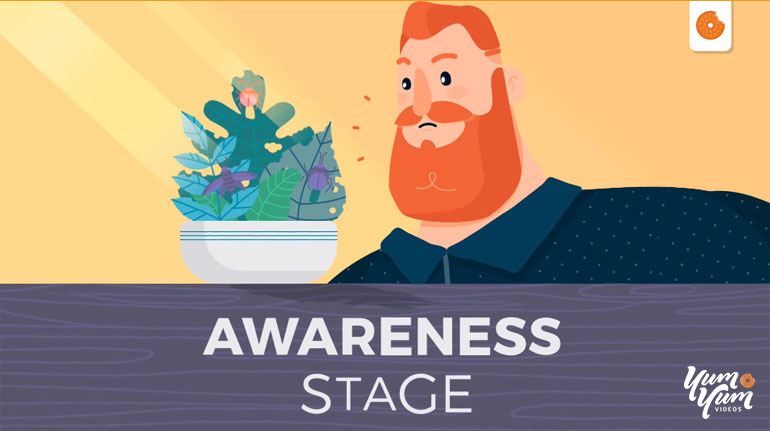 In this stage, your prospect is just starting to become aware of a certain problem. They need to do some research to put this problem into context. For this reason, informational videos are the best option. Think about:
The Consideration Stage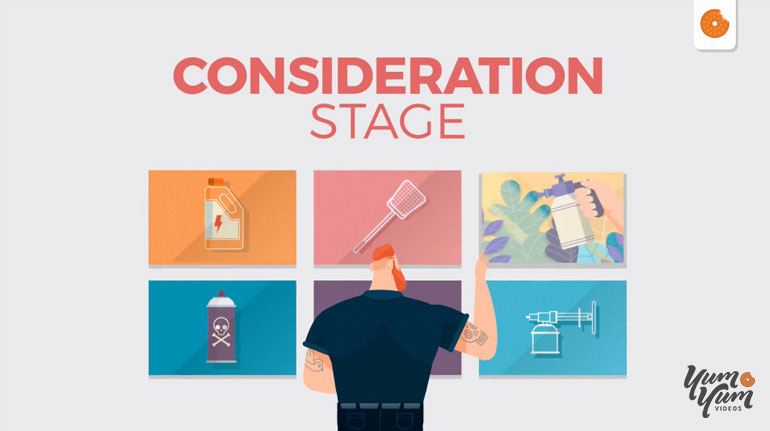 In this second stage, your prospect already has a clear idea of their problem and is analyzing different means to solve it. This is why you must strengthen your relationship with your customer through your marketing. You can do this with:
Product comparison guides
Live interaction videos
This would be a good example:
The Decision Stage
In the final phase, your prospect has made up their mind on what the best solution is and is focusing on compiling all the alternatives available that can best fit their needs. This will lead them into making the final choice, so you must give them proof that you are the best. The best video types for this are:
Case studies
Product deep dives and process videos
Review videos
Free samples or special deals
About us and FAQs videos
Here's another video as an example for this stage:
As you can see, video marketing can help you drive sales for many reasons and in many ways. Why not take advantage of this?
If you are keen on trying videos for your business, we have a great Video Resource Center that can help you get started. All material is updated and free for you to download. Enjoy it! ☺